White walls have become a popular interior design choice in recents years, but how do you know if it's right for your home? Here's why we painted our walls white.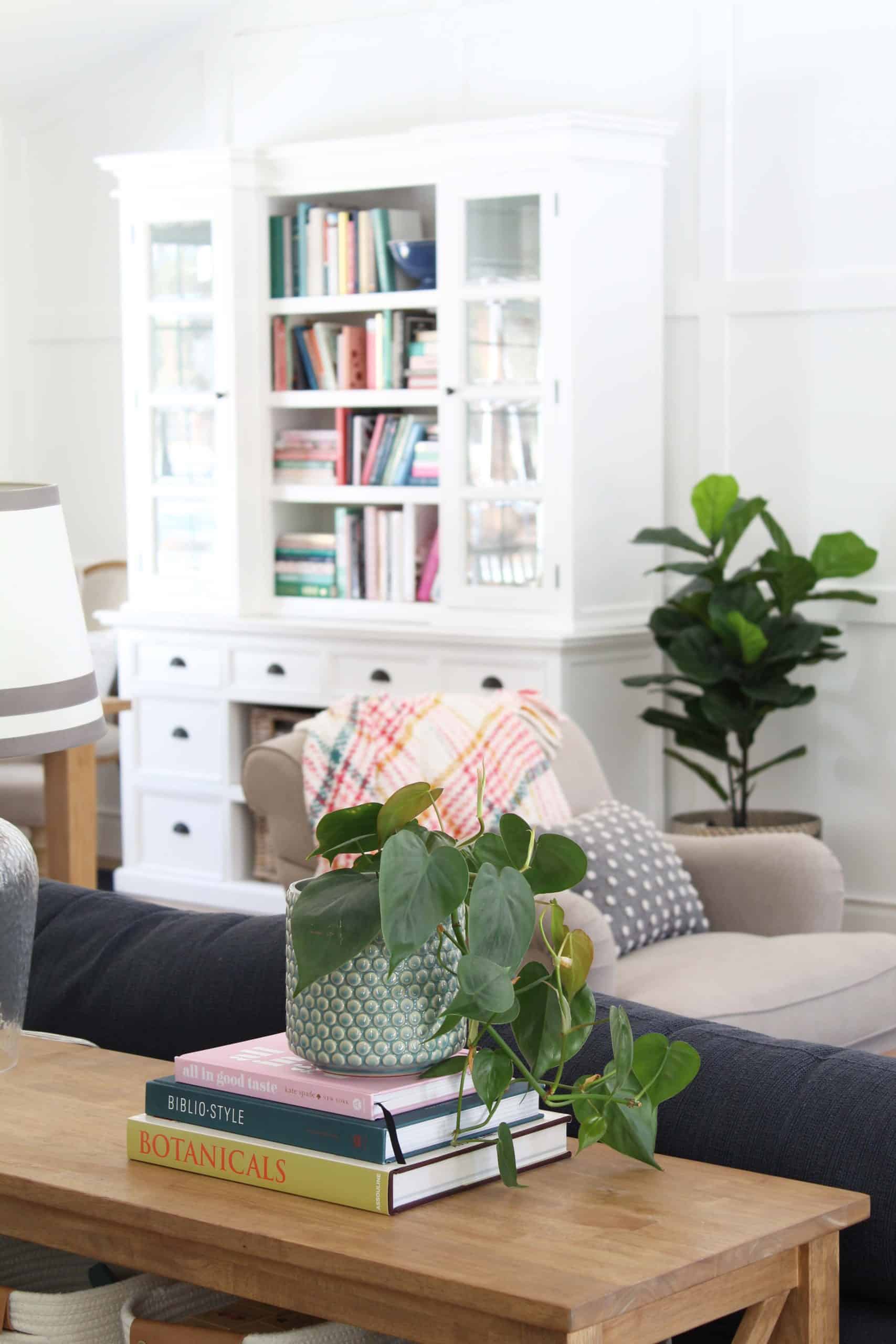 Ah, white walls. They've become quite popular in recent years for a few reasons. They're great for reflecting natural light, and for taking pictures (they've even been called "instagram gold"). But how do white walls stand up to the test of real life and everyday living? How do you know if they would actually look good in your home? 
Why We Painted Our Walls White
Originally we painted our walls white because it was an easy renovation choice. We did a  full gut renovation before we moved into our home and white walls seemed like the easiest choice amid the overwhelming amount of decisions that had to be made. My plan was to paint all the interior walls white (BM Chantilly Lace), and then go back and paint individual rooms as I saw fit once we had lived here for a while. 
While I did end up painting all of the bedrooms and bathrooms differentiations colors after we moved in, we ended up keeping our main living space and kitchen white. We've been living with white walls in our main living area for almost three years now.
Over that time I've noticed a few things about living with them; both pros, cons, and what rooms they seem to work best in. Here's what I've learned: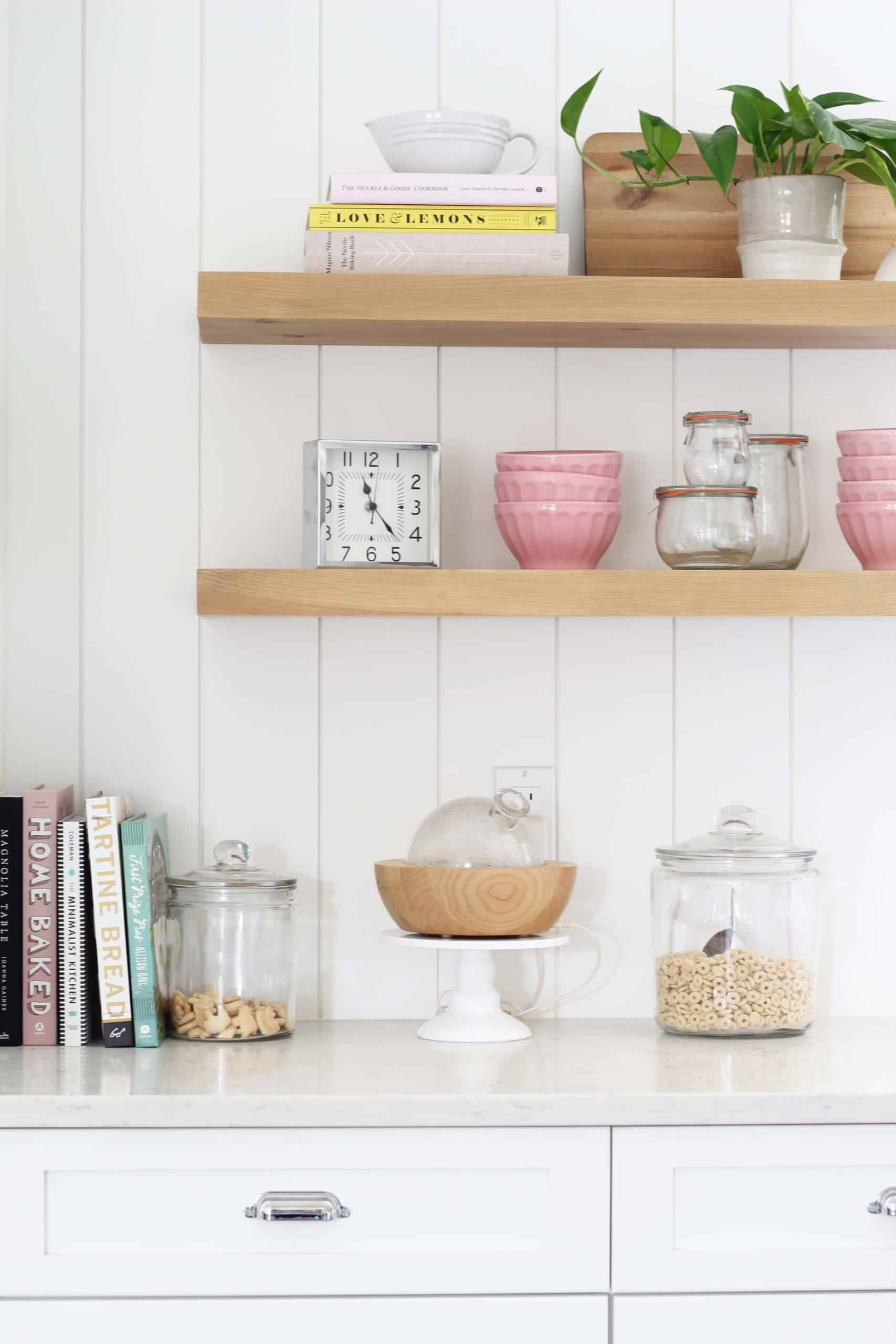 White Works Best With Lots Of Natural Light
This took me about two years to figure out: white walls work best in rooms with lots of natural light. At first I was stumped that the same color white paint that looked great throughout our living room looked pretty terrible in our windowless guest bathroom. It finally dawned on me that natural light was the magic ingredient. Once I figured this out I ended up painting our bathroom pink which made a world of difference in how it felt. 
How To Make White Walls Look Good
White paint, done right, can make your home feel cohesive without feeling too matchy matchy……because white goes with pretty much anything. Our home palette consists of navy blue, aqua, and pops of pink. Without white walls, those color combination might feel like little too much (for me personally). The white background helps balance out the other colors in our home while still allowing them to shine. 
Here are some of the things that make white walls look good: 
trim and moulding details
plants
pops of color
texture (on walls or using furniture)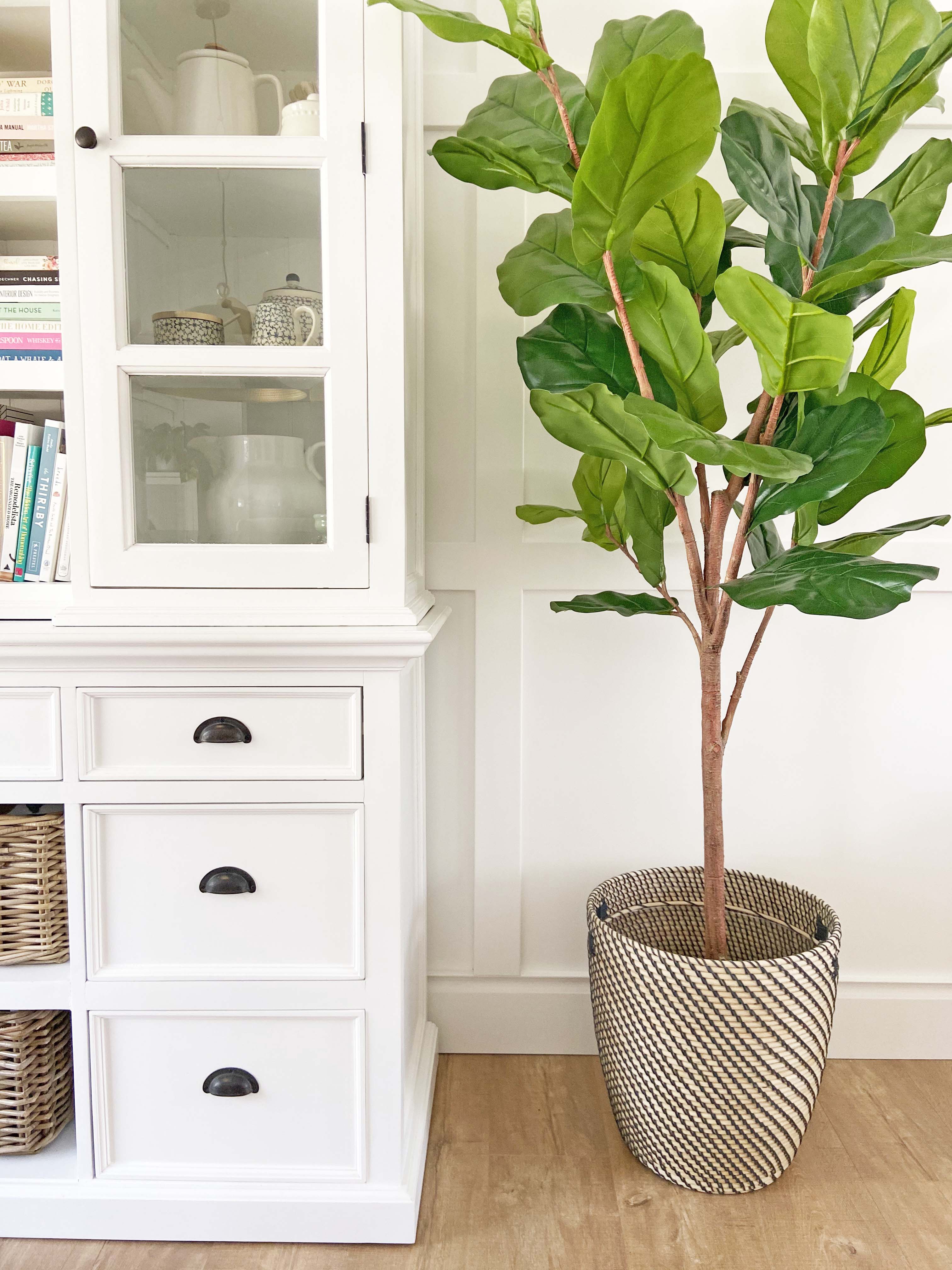 Best White Paint For Interior Walls
One thing I have noticed about having white walls is that there is a fine line between "serene and cozy" and  "stark and cold". For me, finding the right shade of white for our home helped with that (a nice slightly warm white, BM Chantilly Lace) but what really took it to the next level was trim and moulding.
We have a huge wall in our living room (you can see part of it in the first picture above) that's always felt pretty bare. In defense of the white walls I think it probably would have felt bare with just about any paint color just because of its size. We recently added box trim moulding to the whole wall (post about it coming soon!) and it changed the whole feel of the room. 
Keeping the trim and walls white allowed the trim to add warmth and texture to the room without totally stealing the show.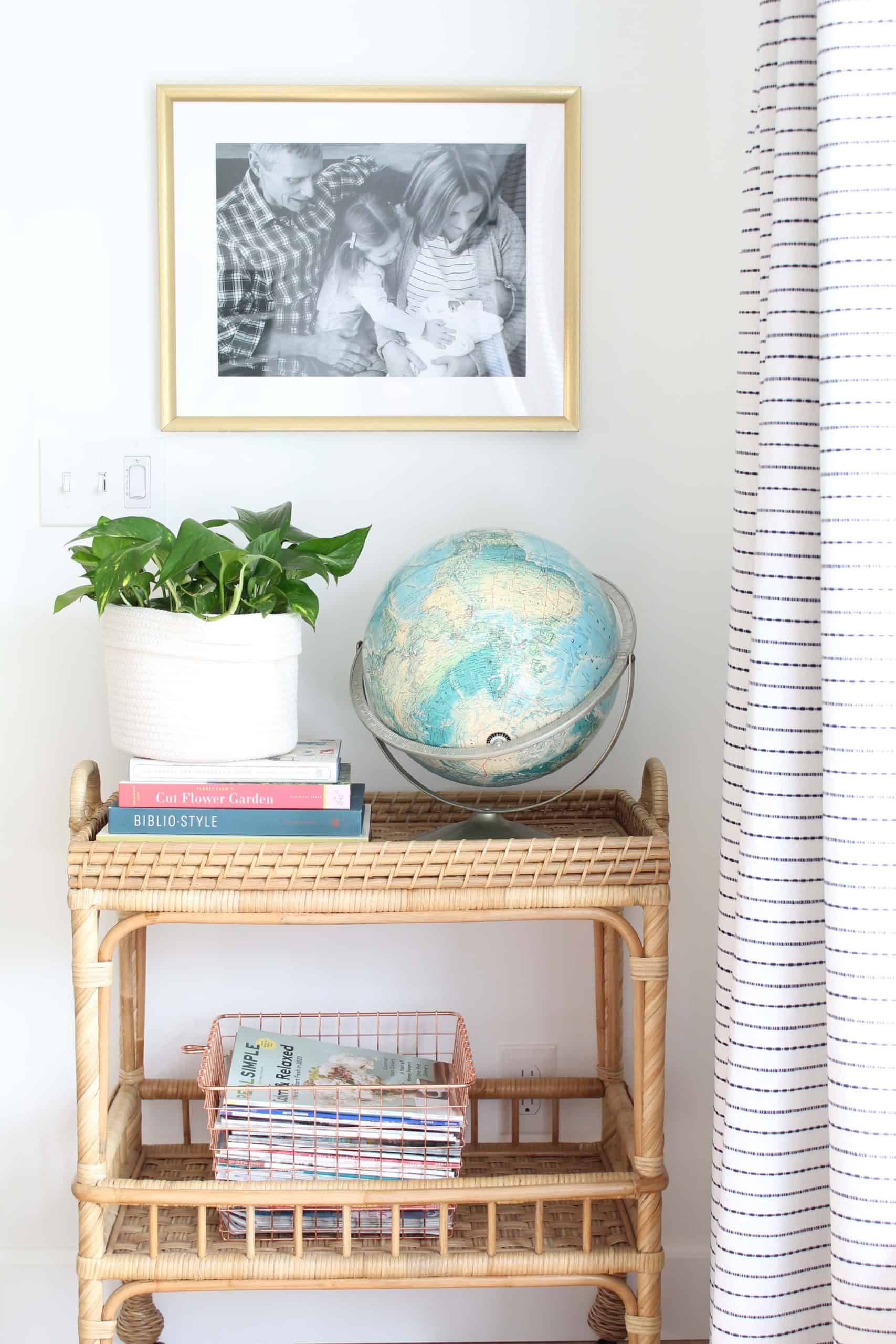 White Allows Colorful Pieces of Furniture to Pop
I love color. And I don't believe you have to be in the all neutral design camp or the paint your house like a rainbow camp – you can have color and neutrals coexisting in the same home. You just have to figure out how much color you like and where you like to see it. 
For me this means colorful pieces of furniture like our sky blue book cabinet or our navy blue master bath vanity.  I also love adding color to individual rooms like our pink guest bathroom. And of course, wallpaper. White walls have allowed me to turn normally overlooked rooms like our laundry room into a modern floral oasis with wallpaper.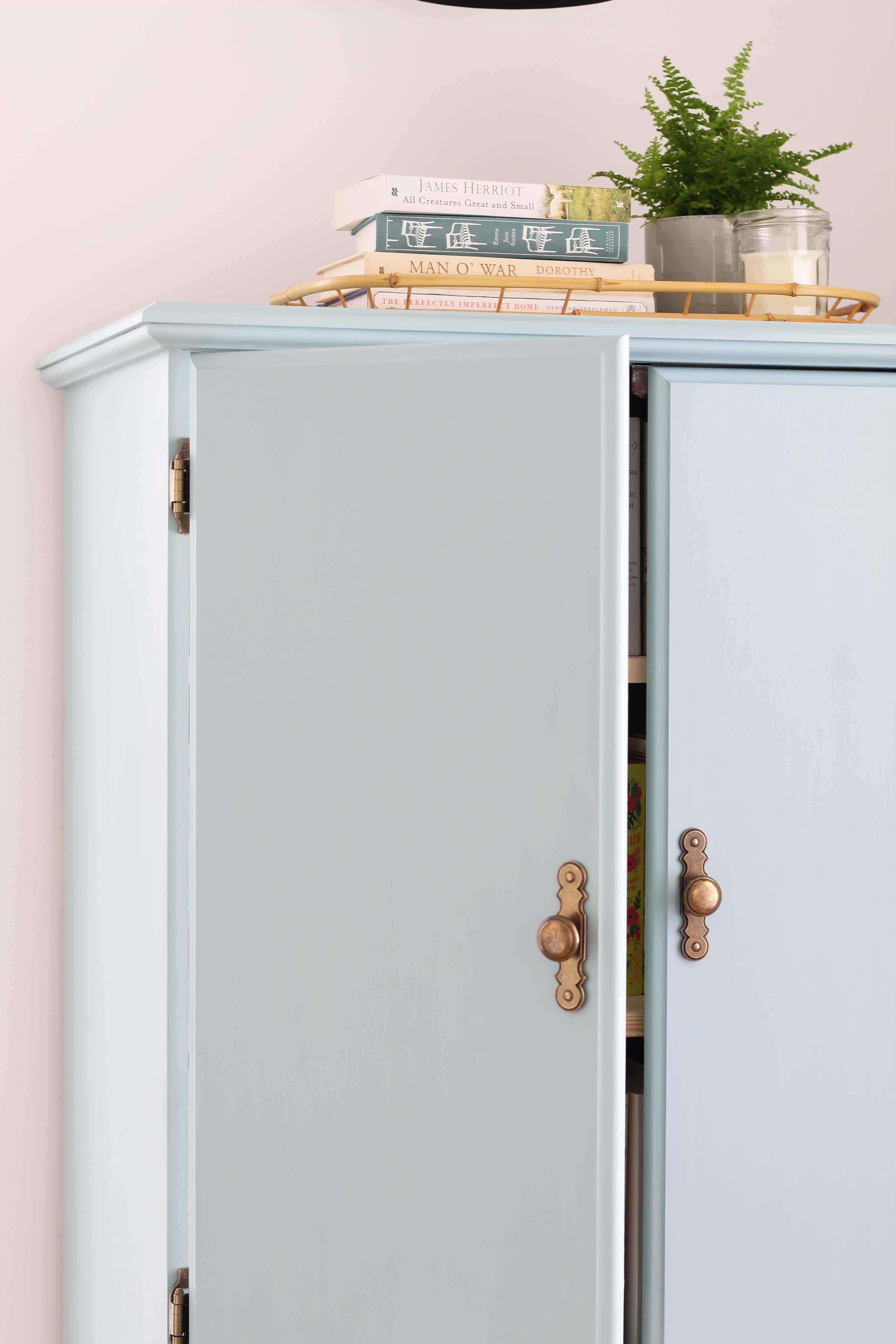 White interior walls can work in just about any style of home, it really comes down to your aesthetic and how you want your home to feel. Whether you like light and bright or dark and moody  – or maybe somewhere in-between, figuring out what YOU like is the key to making your home feel just right!
Shop The Post

This post contains some affiliate links for your convenience. Click here to read my full disclosure policy.
Want to save this post? Pin it here!