Welcome! Take this small kitchen tour and see how we make the most of this space!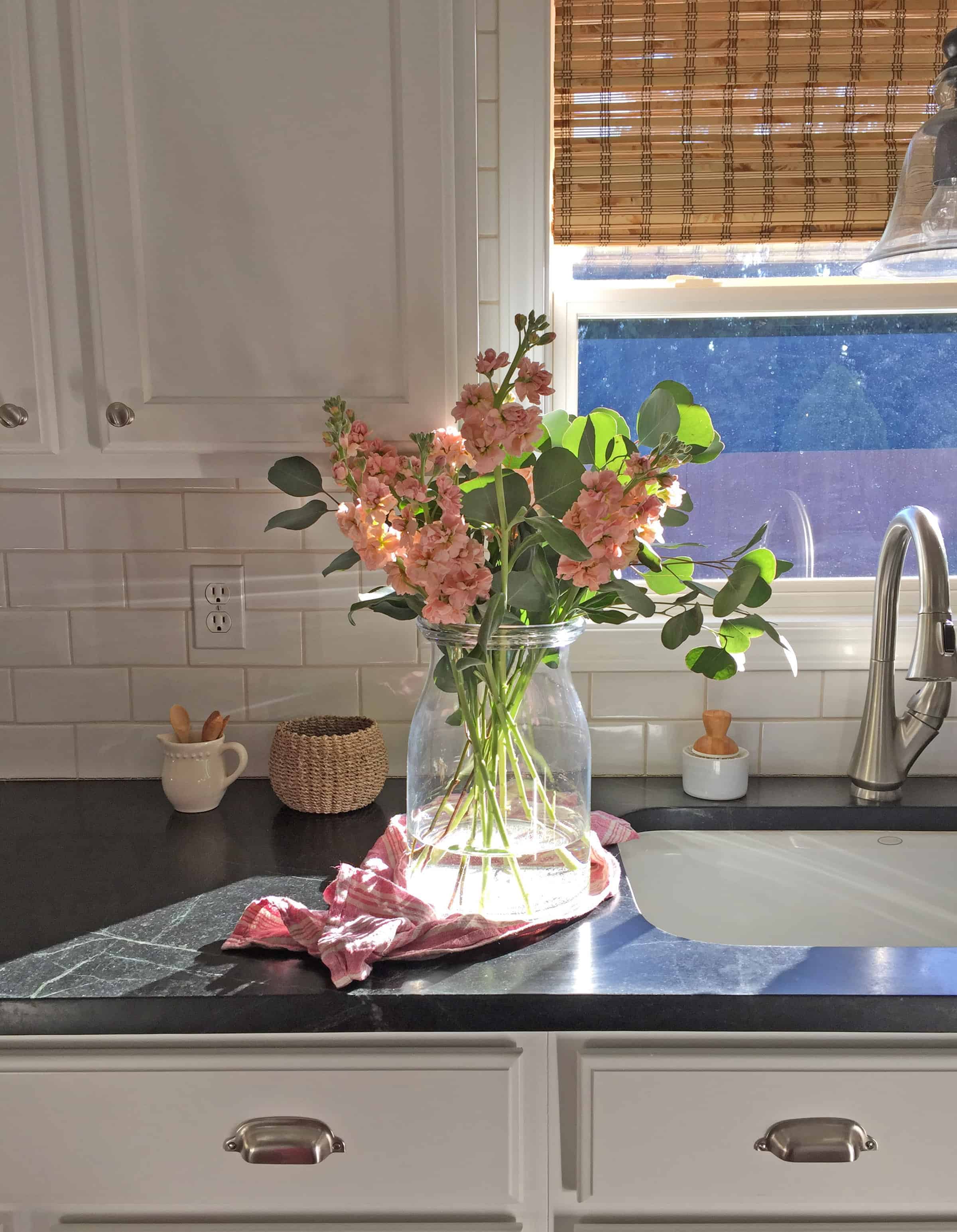 Like most ranch homes built in the 70's, we have a small 8′ x 9′ ranch house kitchen. It's a true galley kitchen that is literally a walk through galley. If you want to walk from the dining room to the family room, this is the only way. Creating a functional kitchen that is also a main passage way through the house was more about design aesthetic rather than changing the actual footprint of the kitchen (due to both space and budget constraints).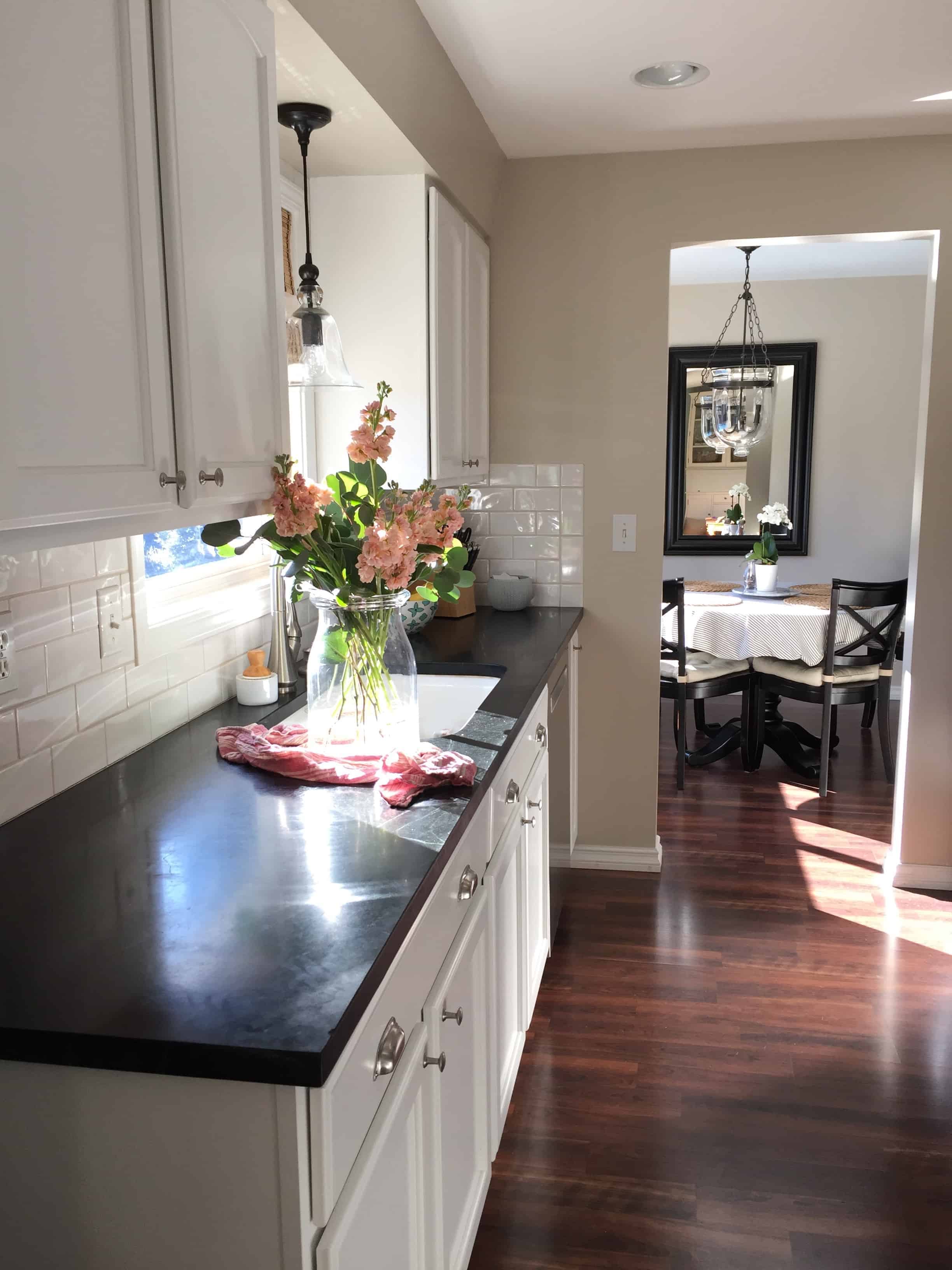 The previous owners had painted the cabinets in a pink stain and tied the countertops in with a laminate pink granite and matching pink tile backsplash.  I wish I had before pictures, to say there was a little bit of pink overload going on in here would be an understatement!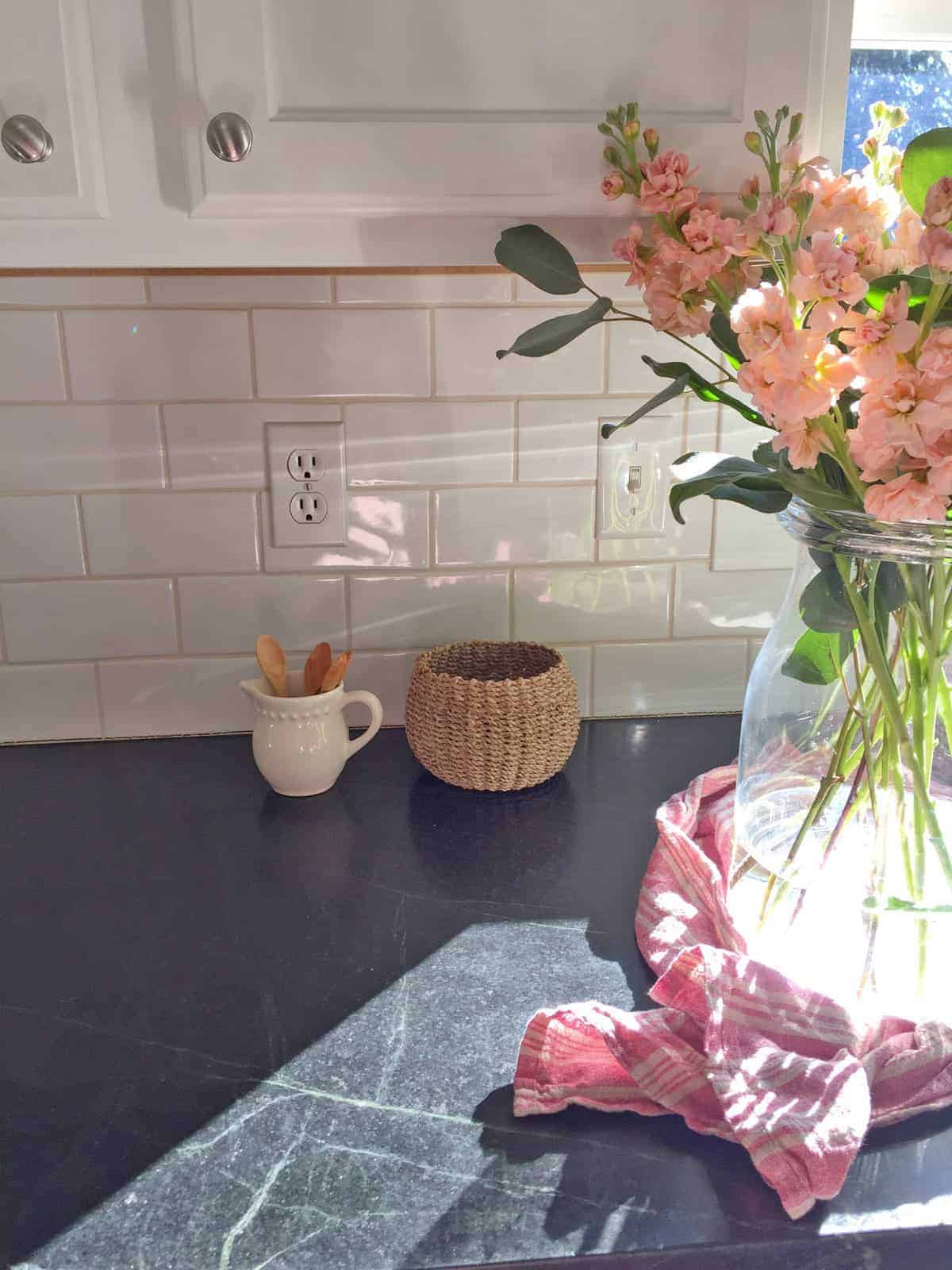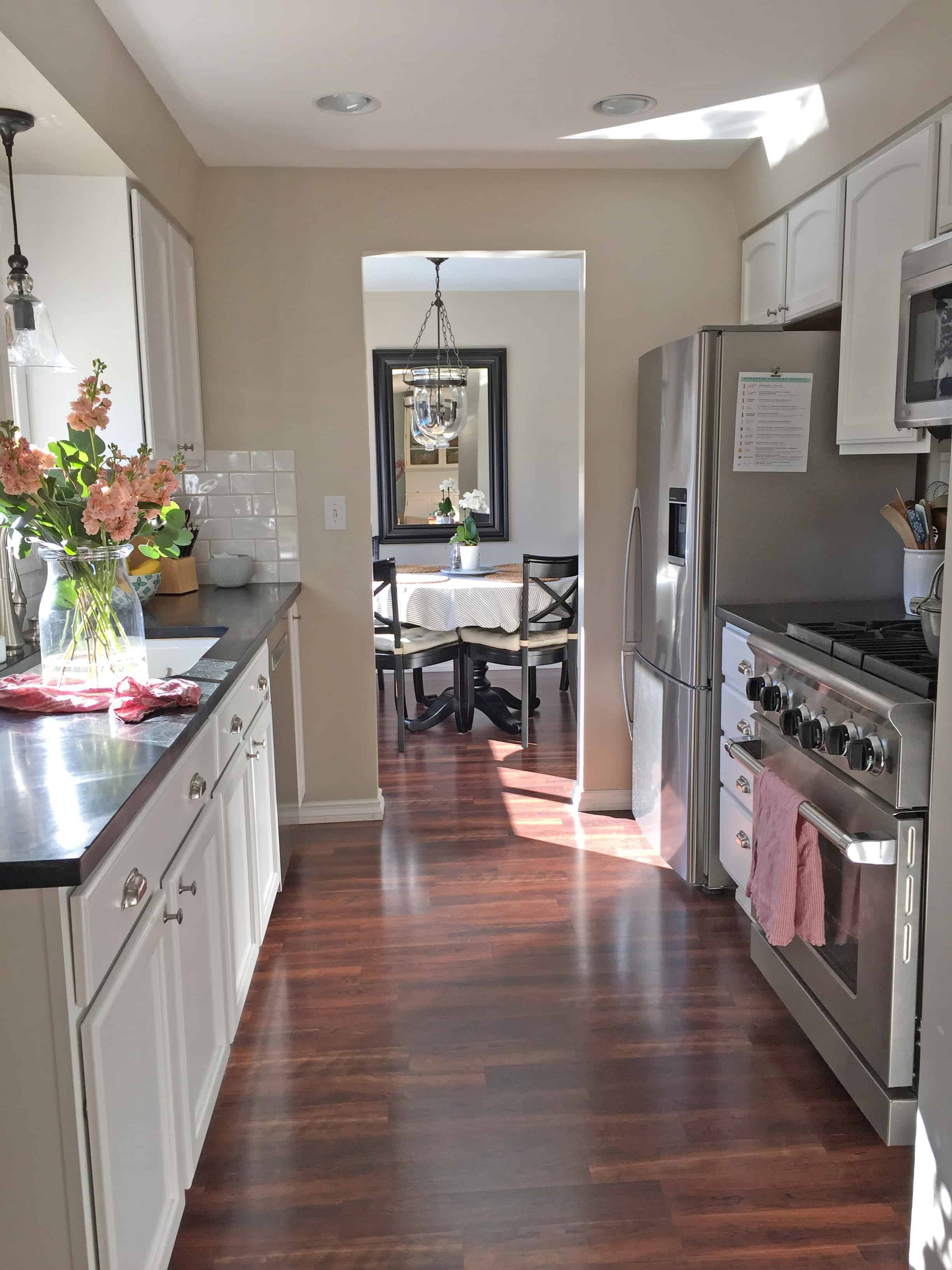 Paint = The Biggest Bang for Your Buck
We started by painting the cabinets a bright white to bring some light into the kitchen and to help open it up visually. In keeping with the bright and light theme we chose a classic white subway tile for the backsplash. A note on the subway tile: I picked out a "handmade" style subway tile which has a great organic look to it, but is kind of tricky to install because all of the edges are uneven. If I were installing this again I would just go with the basic straight edge subway tile.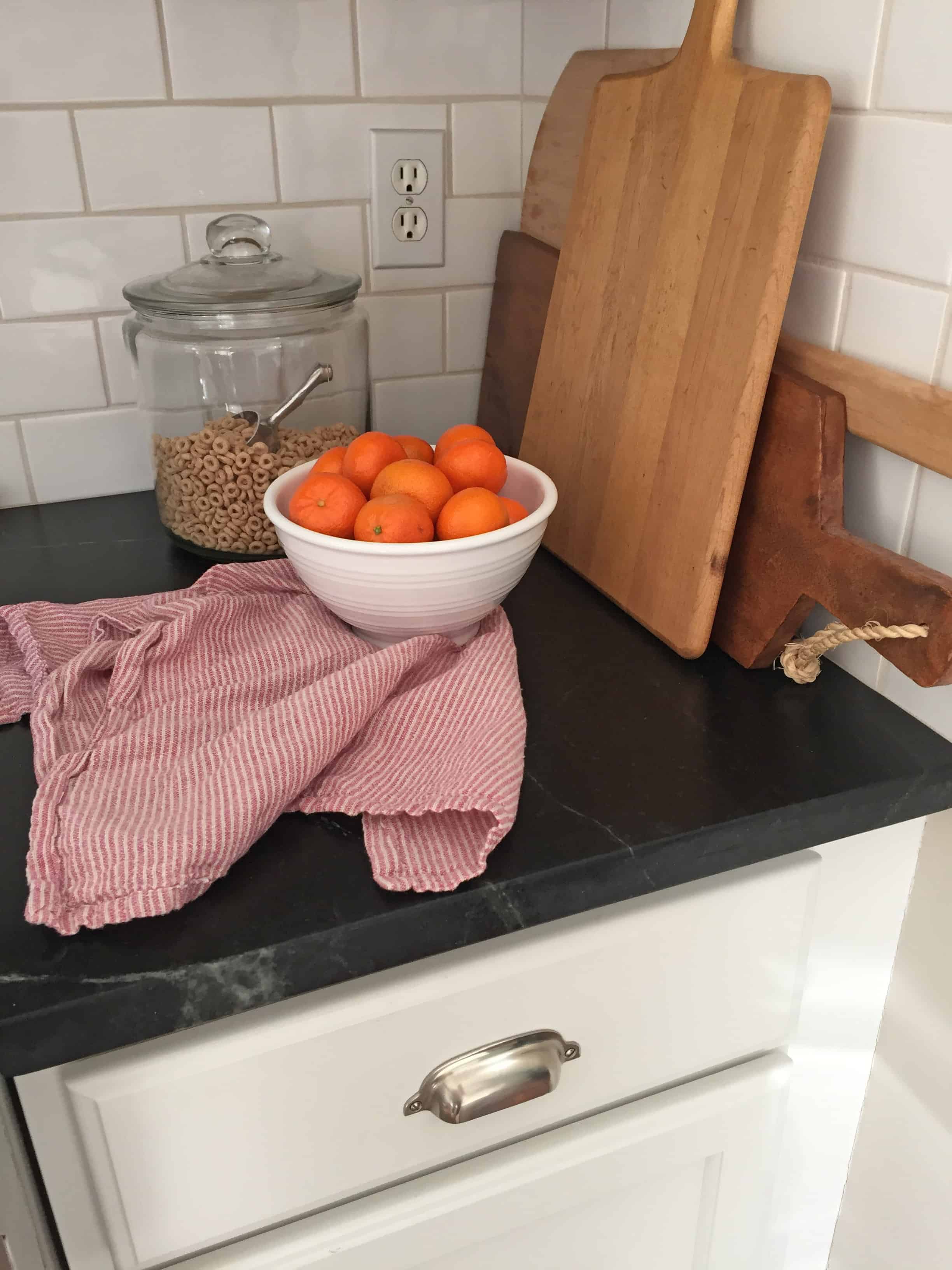 My favorite part of the kitchen makeover was the "splurge" element, aka the soapstone counters. They really are the best, matte finish, beautiful natural veining, and just the touch of moodiness this little space needed. Full disclosure, everything people warn you about regarding soapstone counters is true. They are soft, prone to scratches and chips, and do have to be babied a little. But after 8 years I still love them.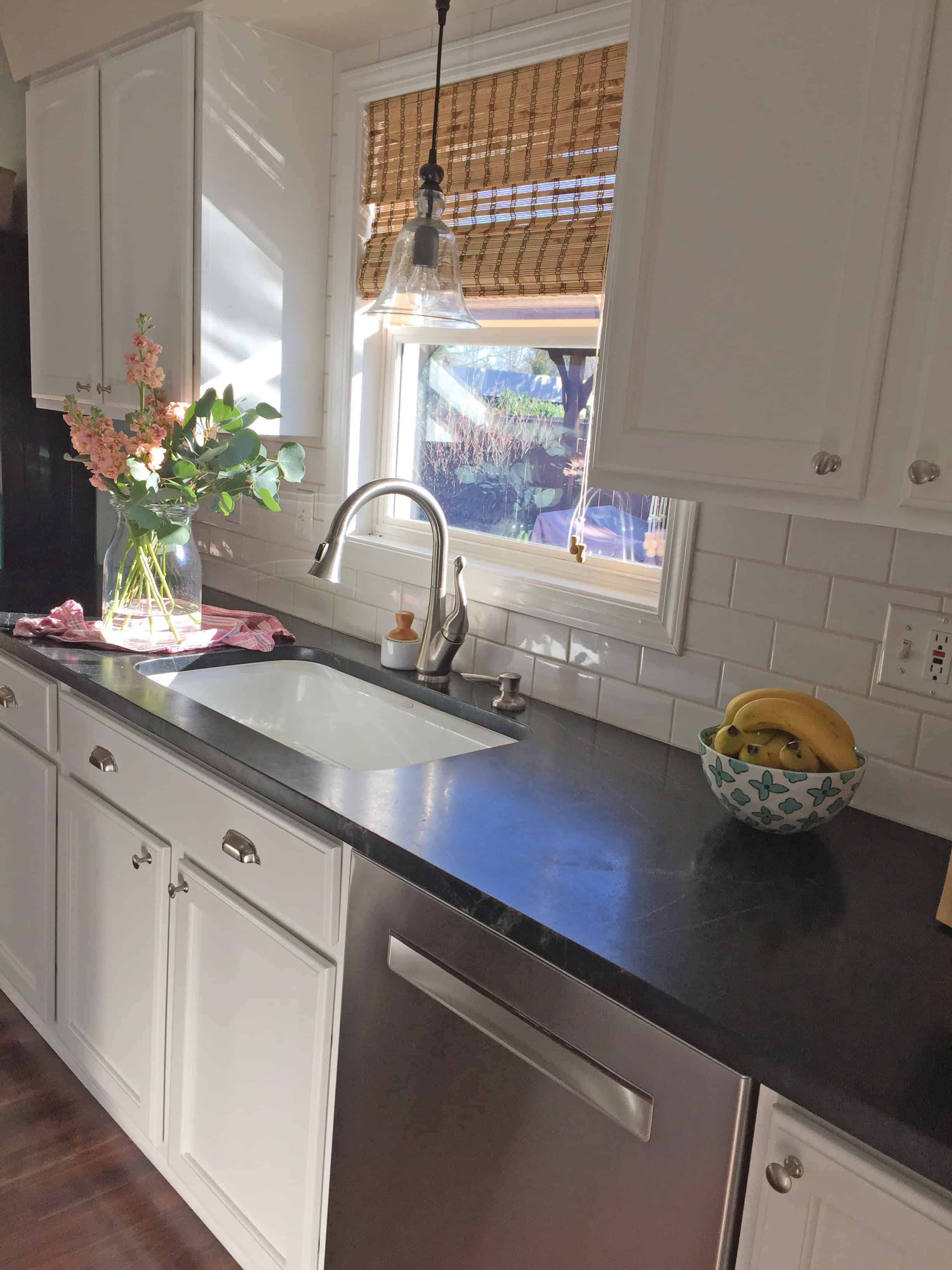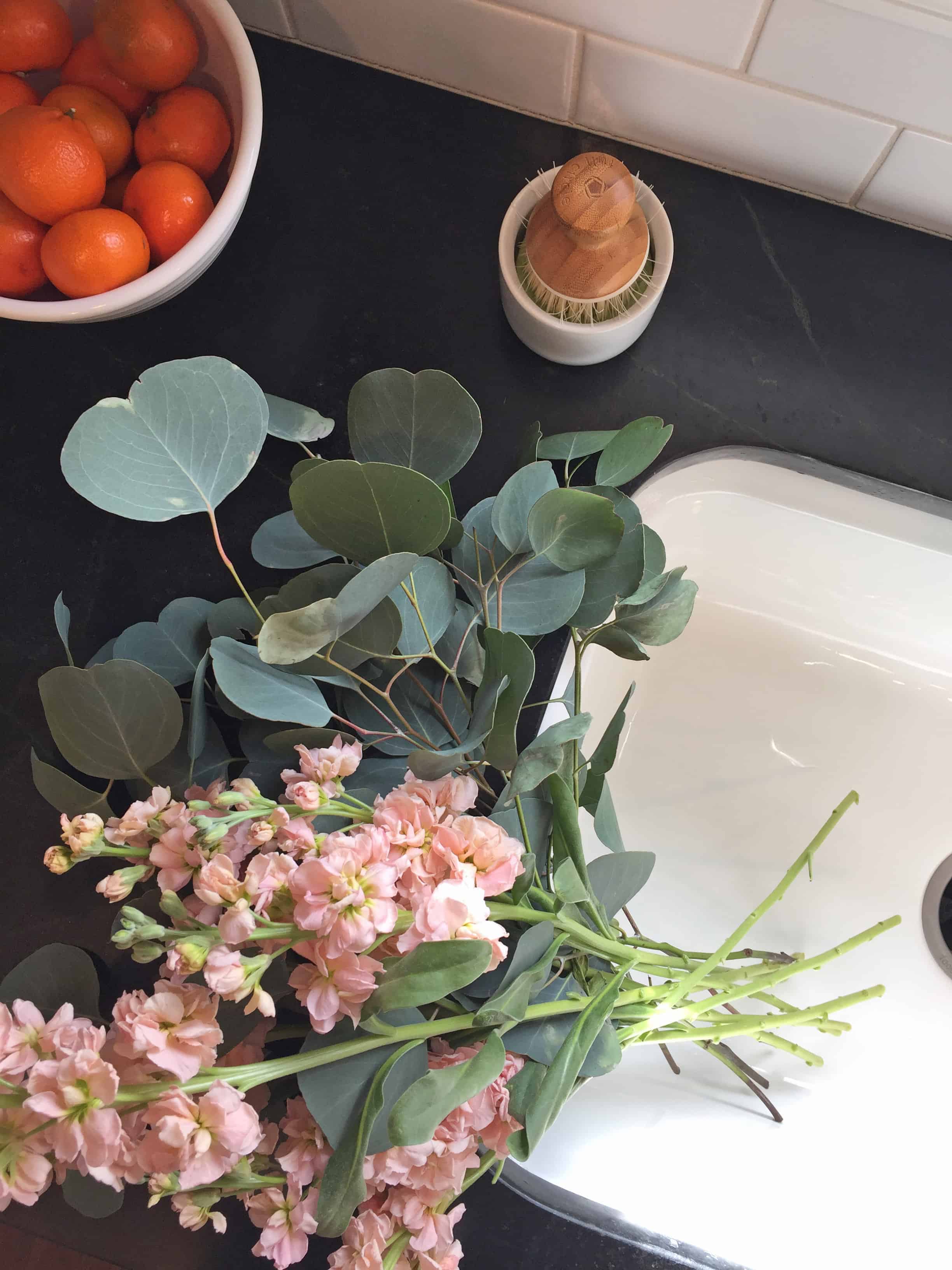 I'm a true believer in making the best of what you have, and this little kitchen is a true testament to that idea. We may not have been able to afford to move exterior walls or expand the kitchen footprint, but it's amazing what painting the existing cabinets alone did for this kitchen!
Thank you for following along, I hope you enjoyed the tour!
Want to save this post? Pin it here!