Hello! It's been a little while since I did a home renovation update, so I thought I would catch you up on what's been going on!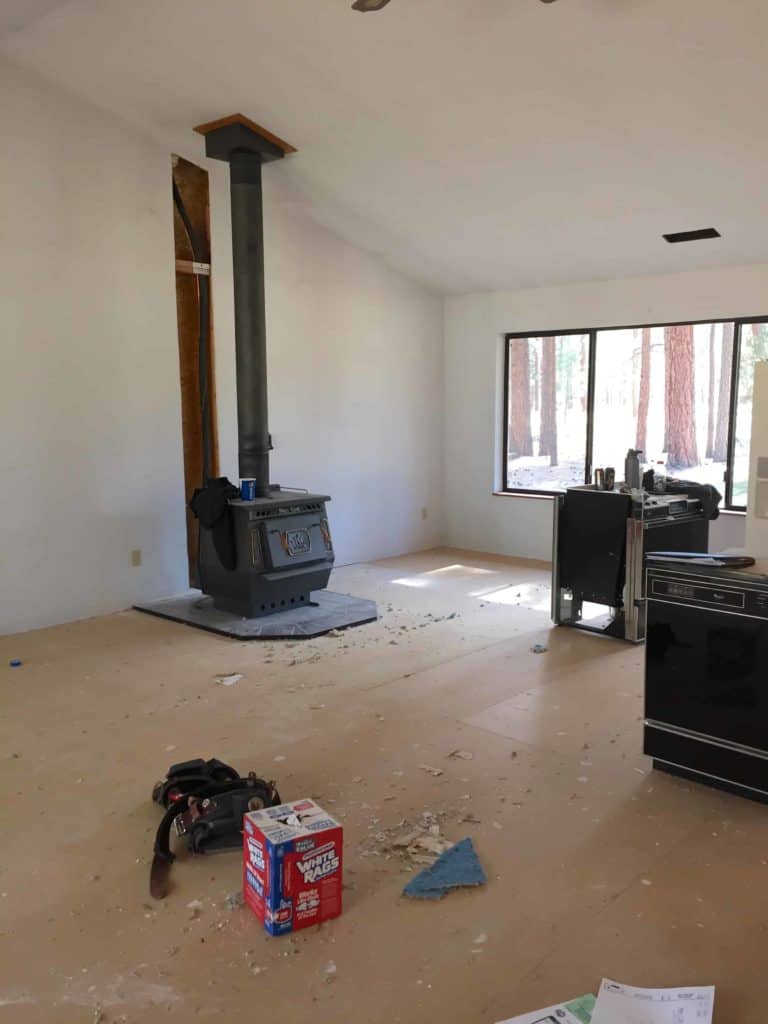 After 10 months, demo has finally, finally started. The housing market in our area is incredibly high right now, which means home building has also exploded. This has made not only finding a general contractor hard, but getting one to call you back borderline impossible. We were lucky to find one early on in the process, but we still had to wait 10 months before our project actually started!
I drove out to check on the progress this past week and to meet with our electrician and contractor. I also snapped some progress pictures, because I failed miserably in doing this with our current home and I don't want to repeat that same mistake again!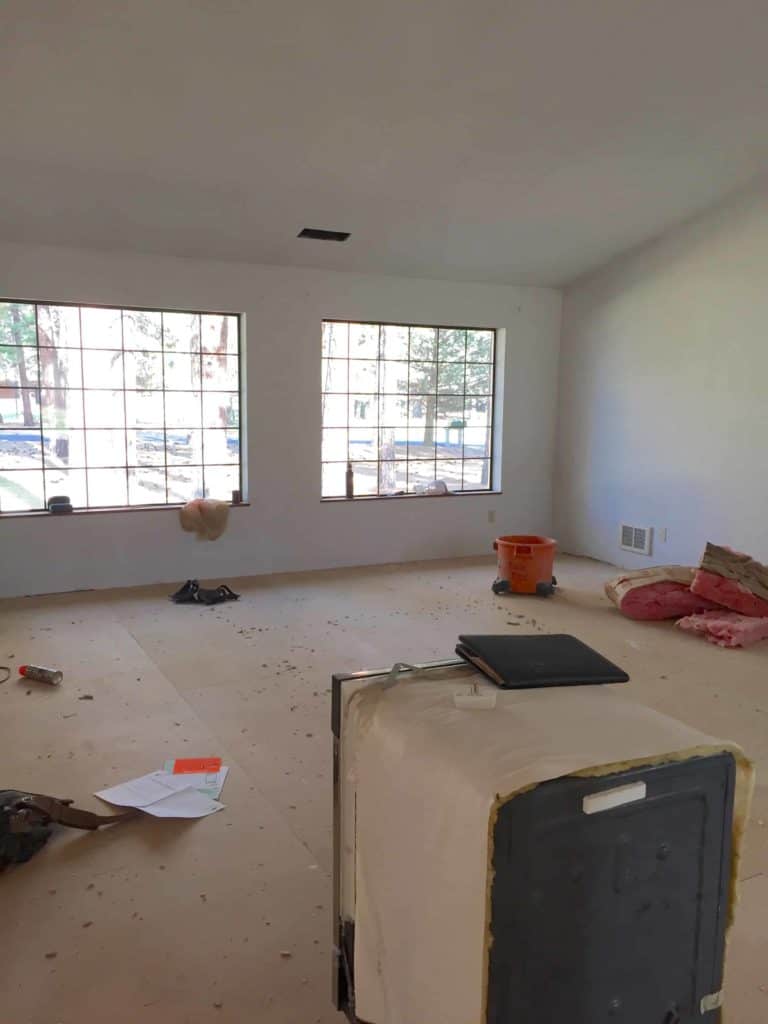 The first thing I noticed was the light. Oh, the light! If I had one wish for this house, it would be that we brighten it up and let as much natural light in a possible. So I was really excited to see how much brighter it looks already with just the curtains down and everything pulled out. The above two pictures are the great room/dining room.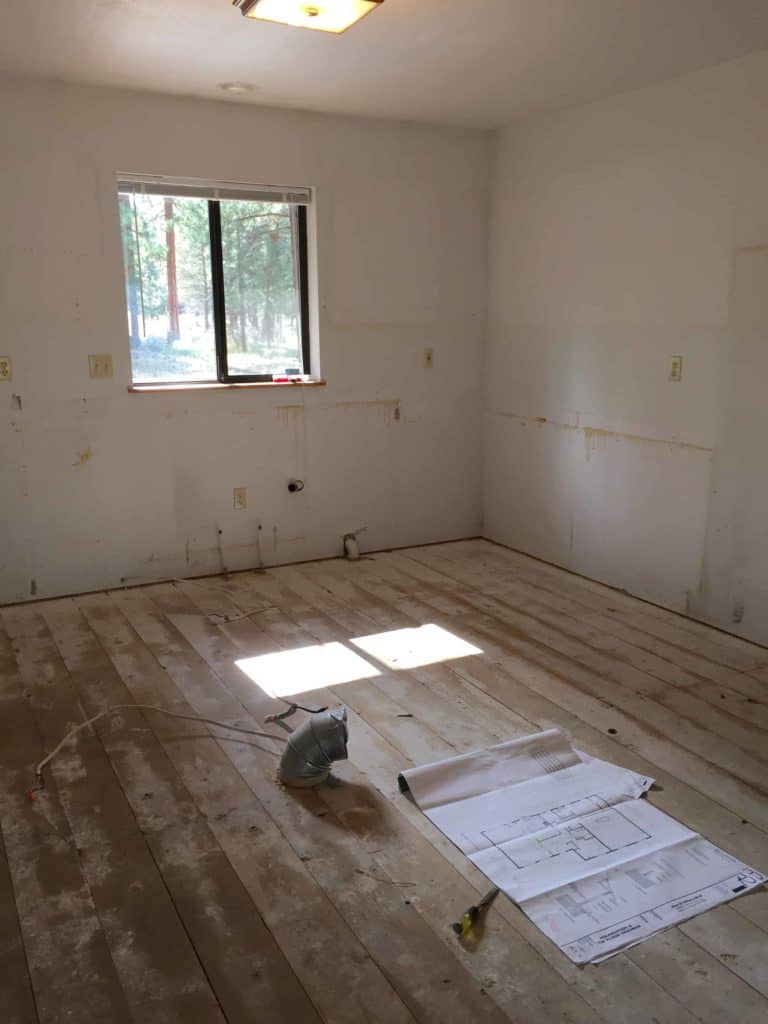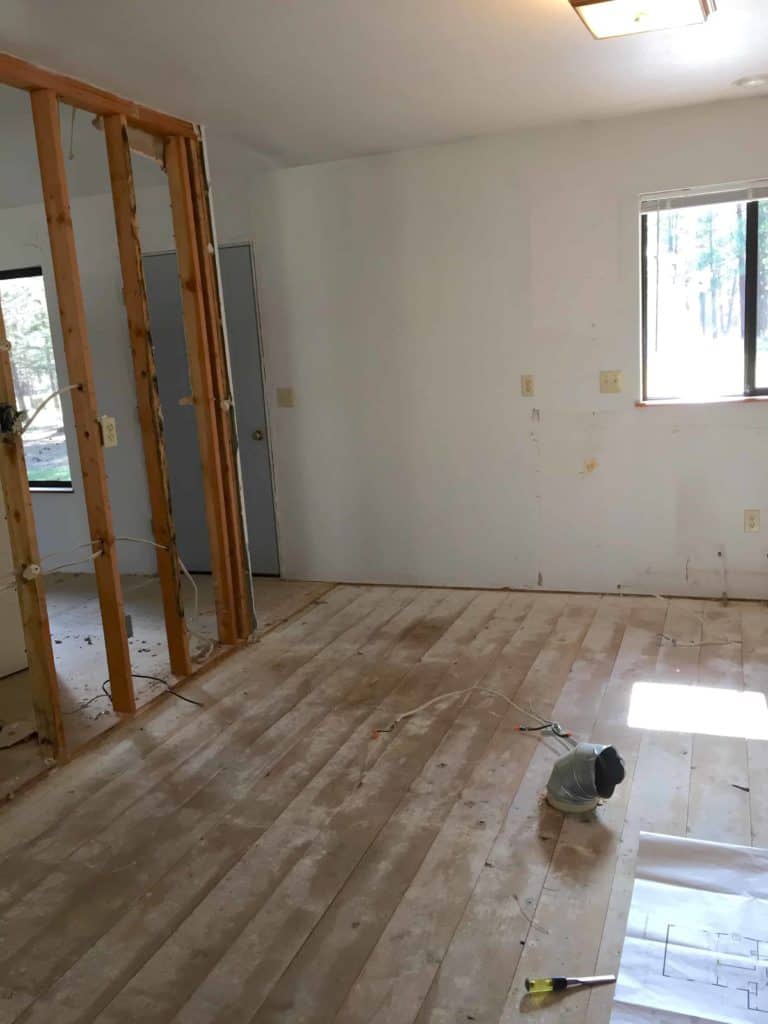 The current kitchen space. The wall you see to the left will come down and open it up to the living/dining area.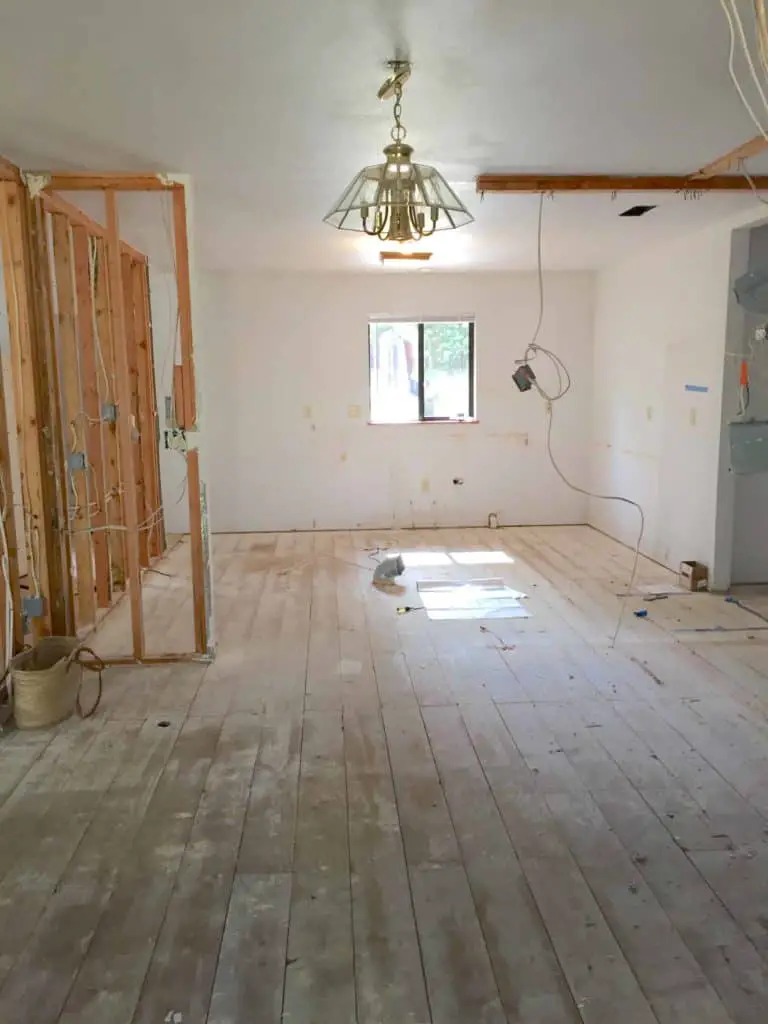 This is the view from the front door. Eventually there will be a wall running across where you see that light fixture, creating a front entry space.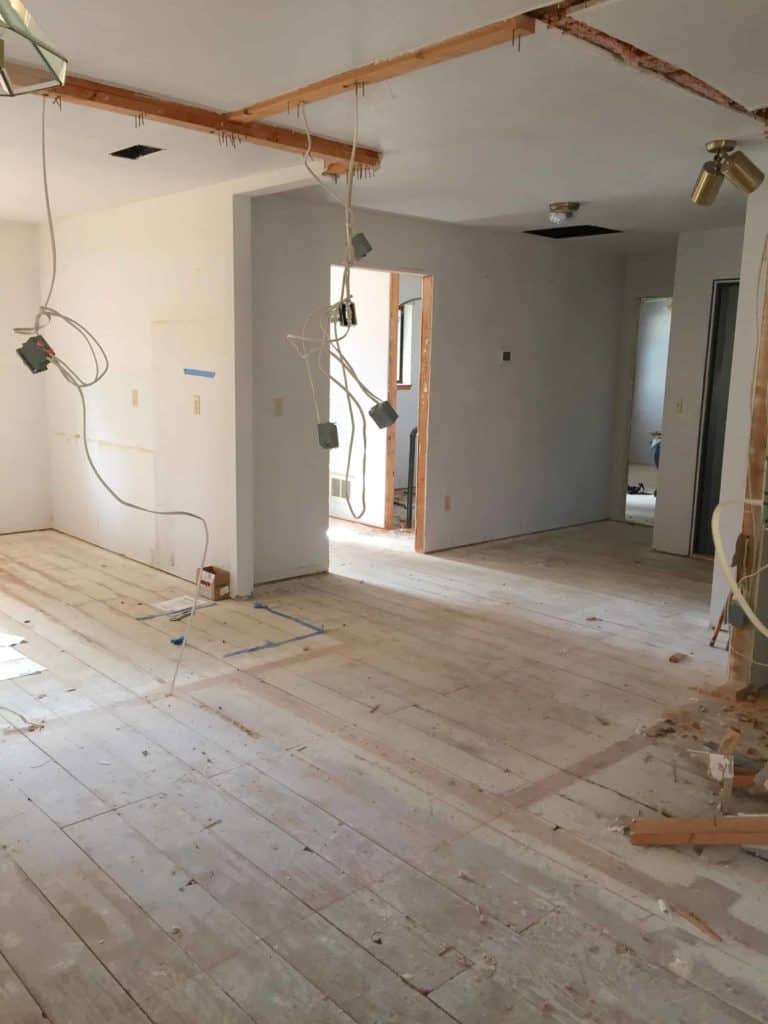 This is looking to the right of the kitchen at the mudroom and laundry room. The master bedroom is that doorway in the back.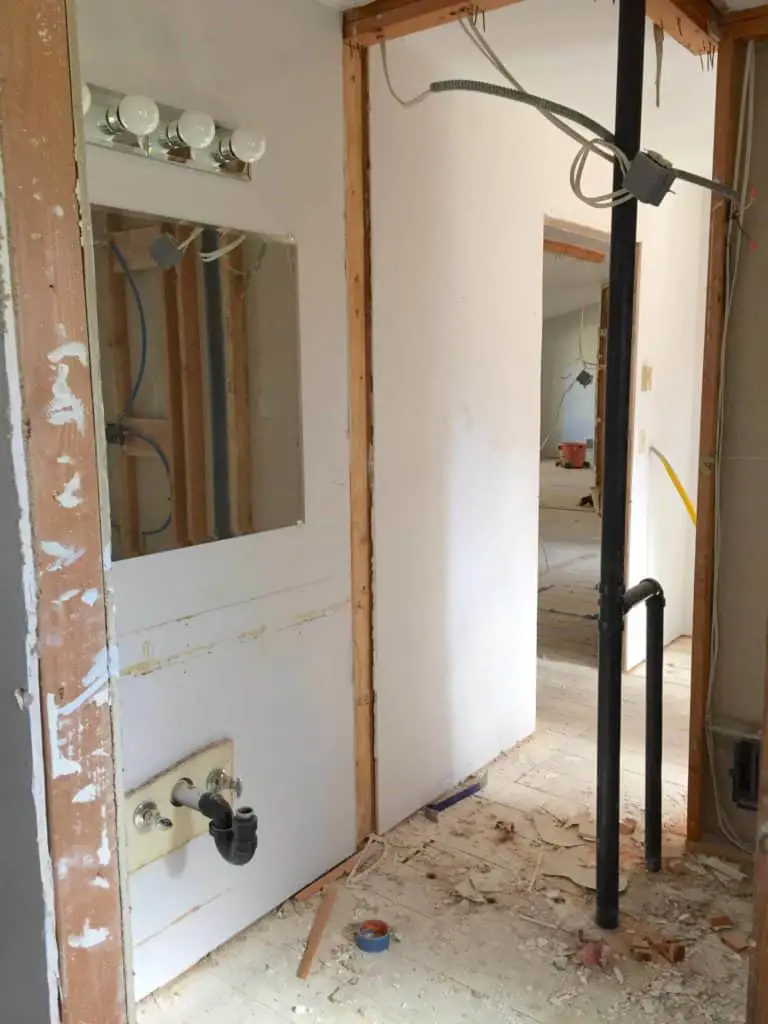 The master bathroom. That currently demoed opening is into the laundry room and will be closed off once the plumbing is done.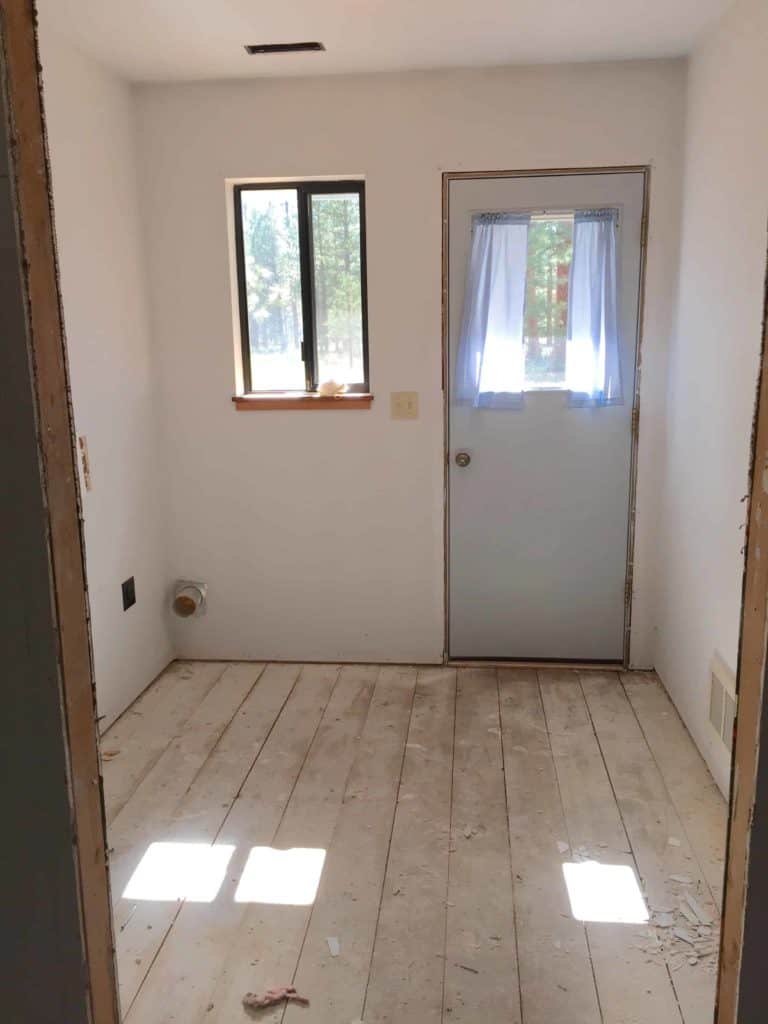 The laundry room. For reference, the demoed wall in the picture before this one would be to the right as you walk through the doorway.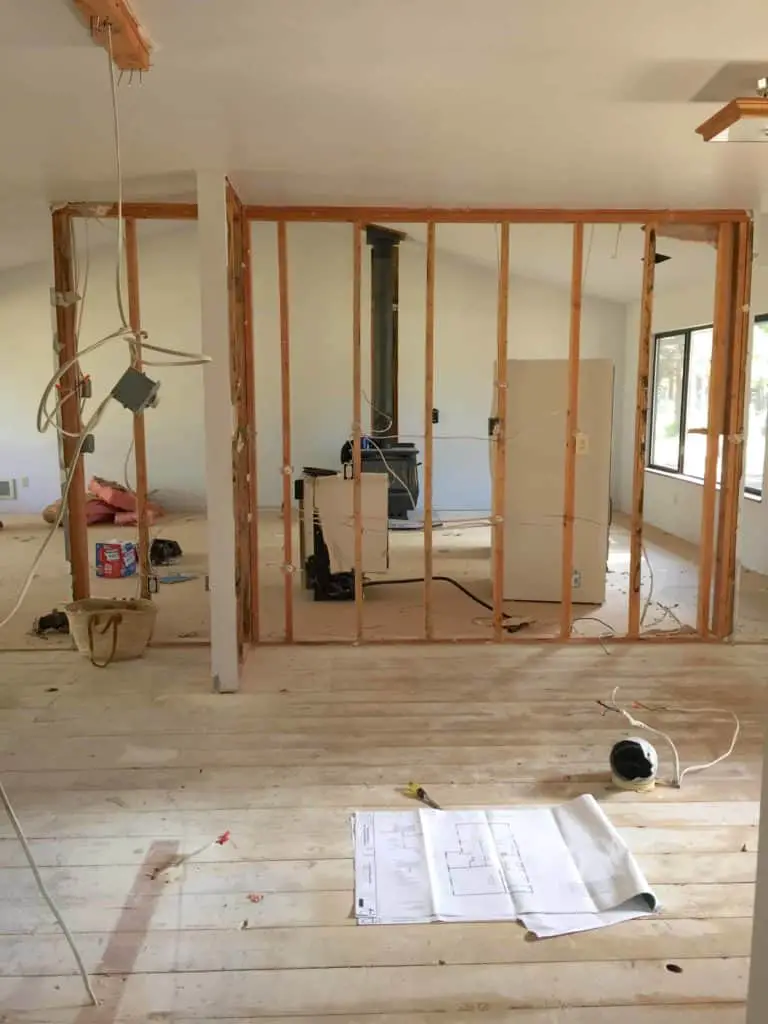 And lastly, the view looking from the kitchen into the great room. I know it's going to get worse before it gets better, but I'm excited to be making progress!
If you're interested in finding out more about our home renovation journey and the story behind it, check out the other posts in this series:
Our New House: Before Pictures