Have you ever needed an extra bookshelf in your home or wished for more space? Check out this hall closet turned bookshelf reveal!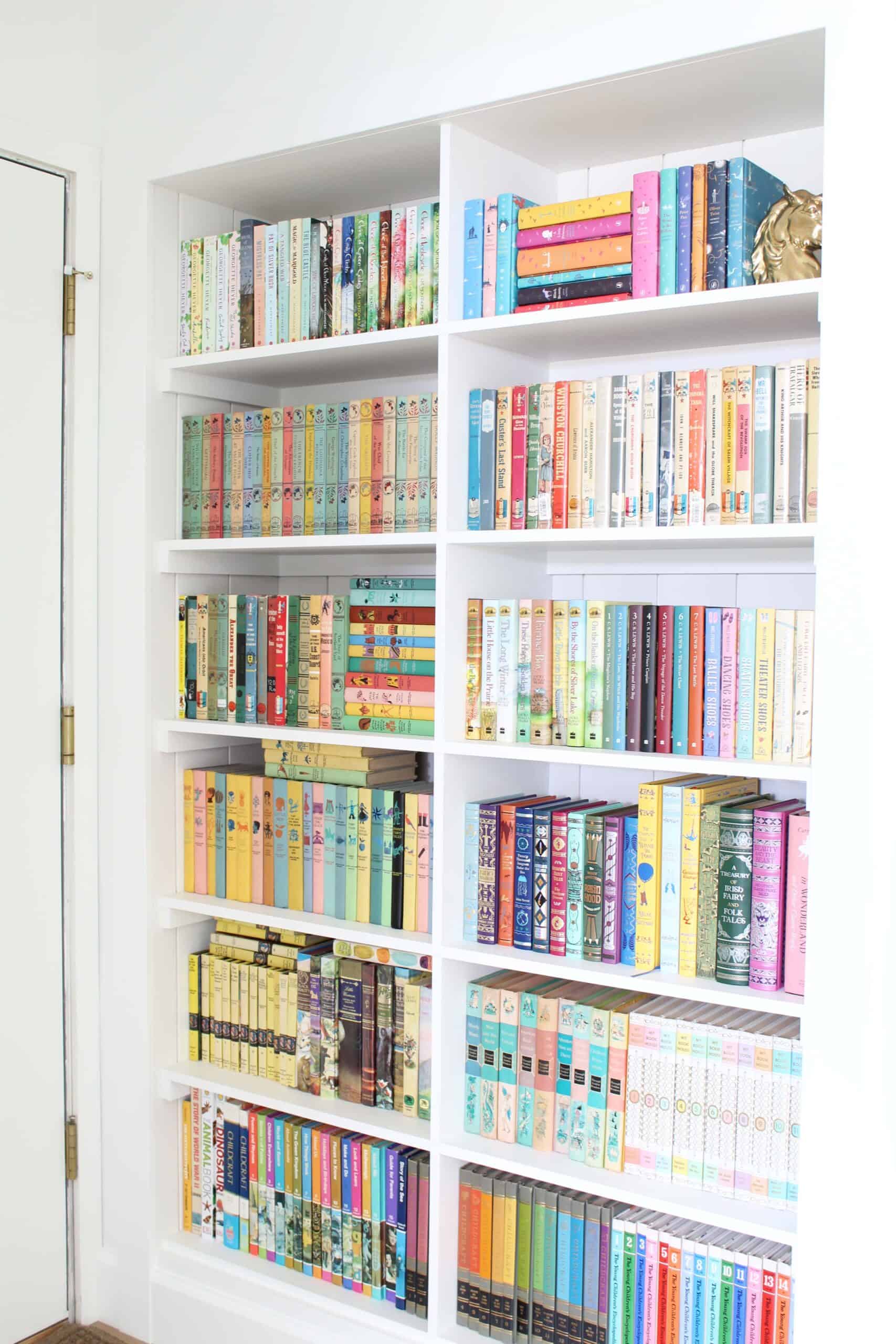 If you've been a follower of this blog for any length of time, you probably know I have a book problem. As in, too many books, not enough space. And that's just my own books. Adding children's books to the mix has created an all time book record high in our home.
One of my summer project goals was to convert an existing coat closet into a built-in bookshelf for children's books. You can see the full tutorial of the step by step process we used to build this bookshelf in this post.
Hall Closet Turned Bookshelf
This closet has been a bit of a challenge for me since we moved in. It's not a standard depth closet (due to an error when the house was built) so it's not quite deep enough to hang a standard hanger. Obviously not an ideal feature for a coat closet.
So we threw some shelving up in it and used it as a pseudo linen storage closet for the past couple of years. Fast forward a couple of years into kids, homeschooling, and my general book habit and I was looking for a way to add more book storage to our home.  Any character that it would add was a bonus!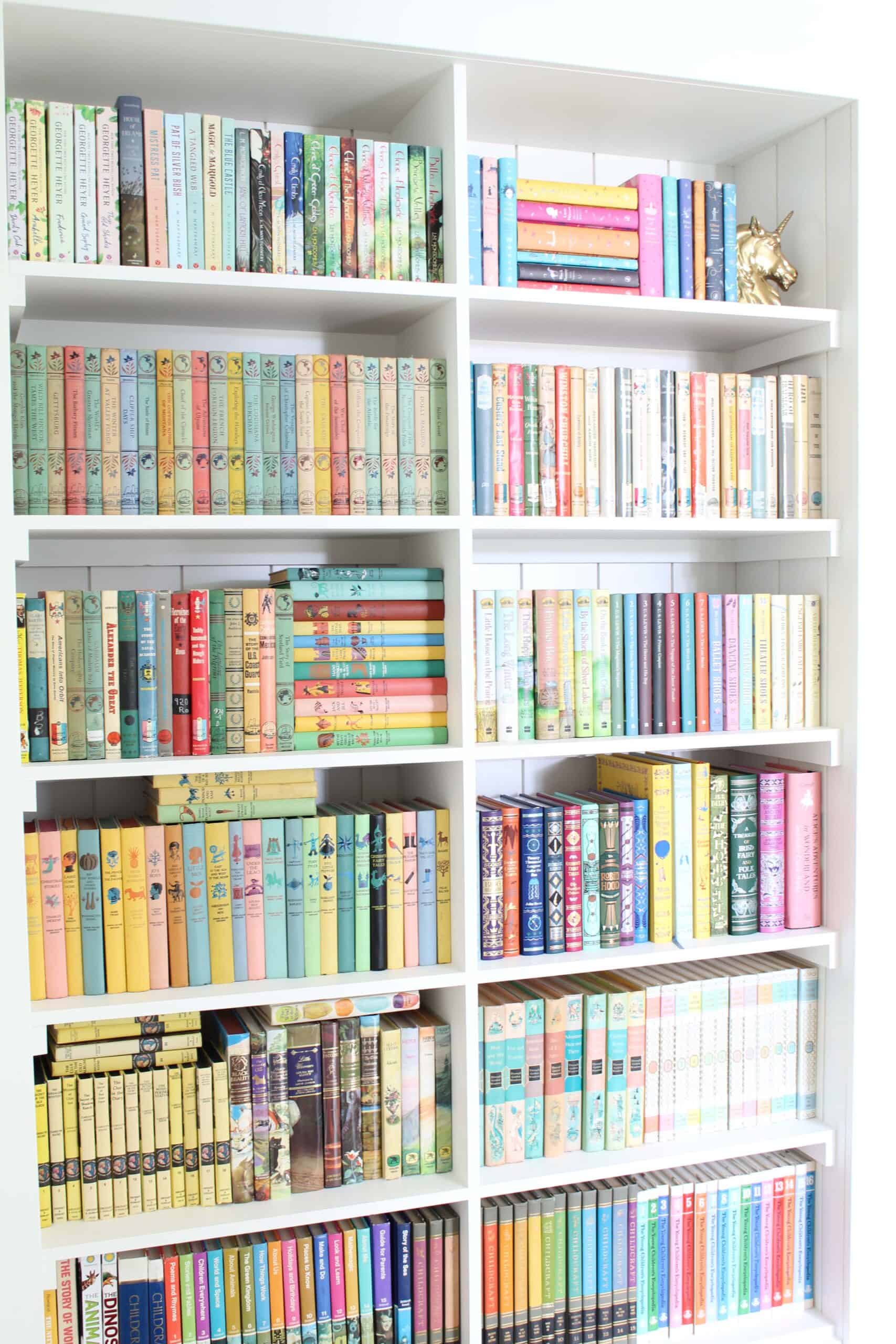 Our Bookshelf Plan
When we were planning this closet to bookshelf conversion I knew its first purpose was going to be function. We have a lot of books. So none of these decorator rules like "1/3 art, 1/3 empty space, 1/3 books" were going to be happening here.
And I needn't have feared, when all was said and done, this bookshelf ended up packed with books.
Despite knowing this shelf would be full to overflowing, I knew I still wanted to add character wherever possible. One of the main ways we did this was by using the same vertical shiplap technique we used in our kitchen on the back and sides of the bookshelf.
Seeing some cute shiplap peeking through amongst the books adds a little bit of charm while also adding a cohesive/repeating element in our home.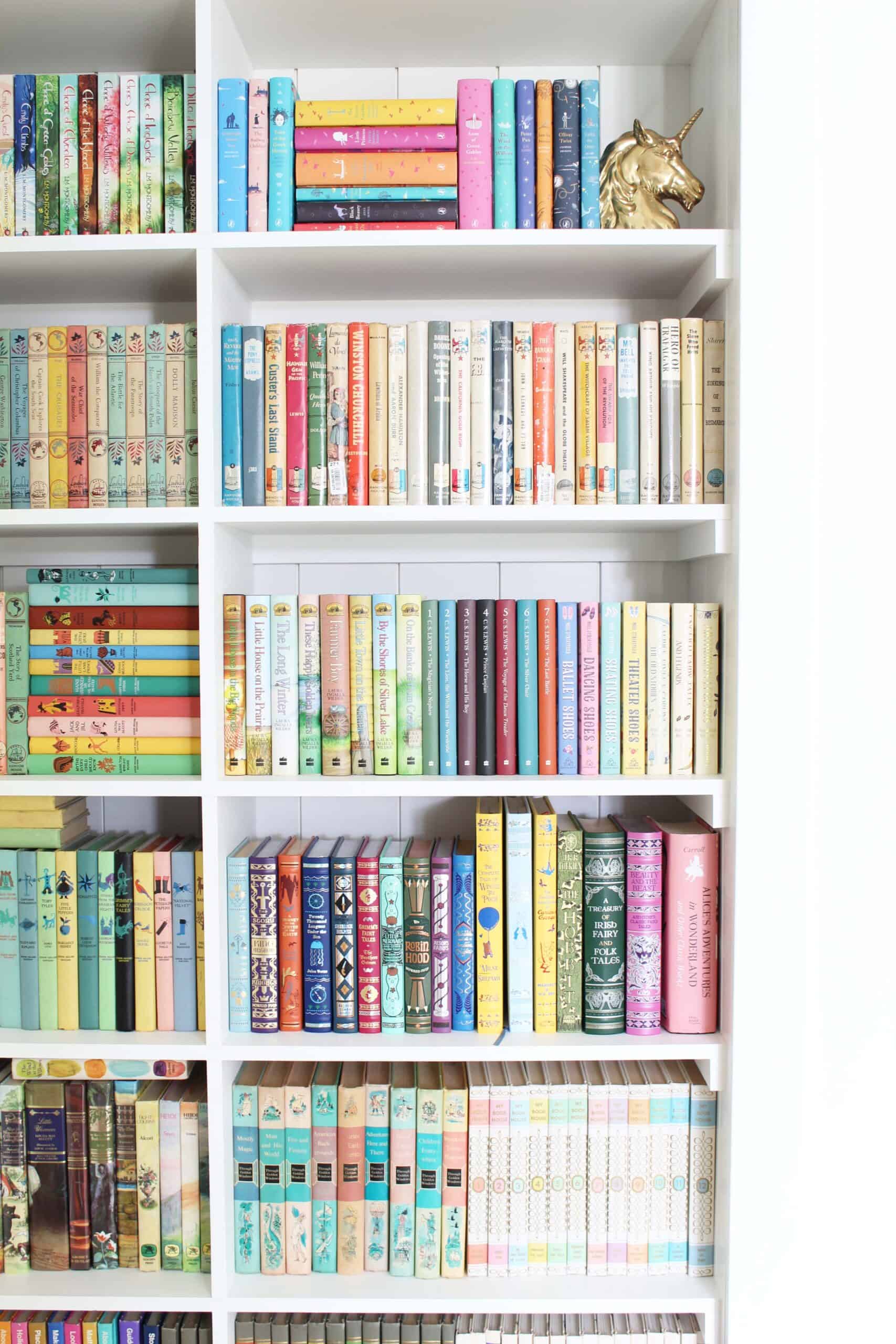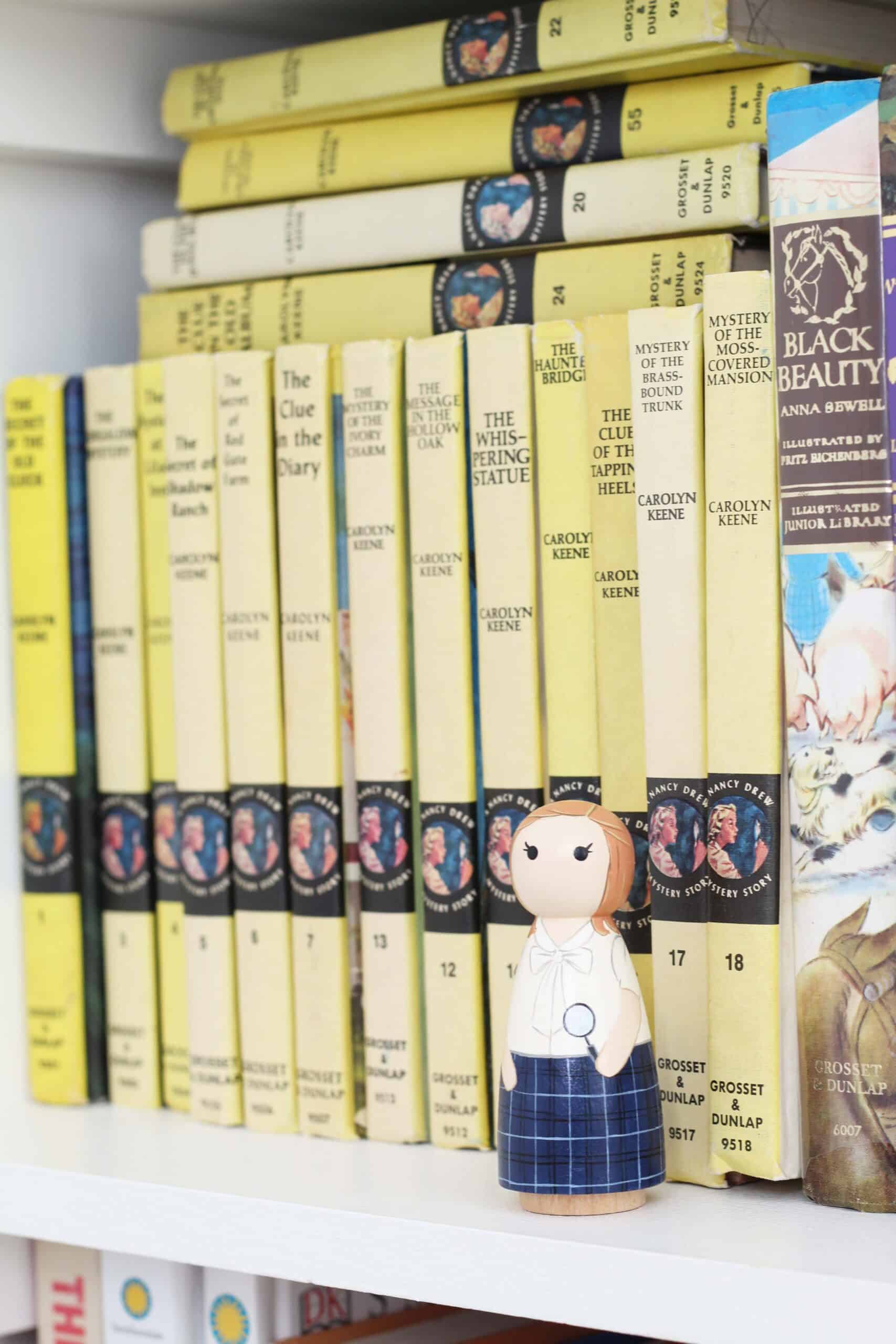 I just couldn't resist a cute little Nancy Drew peg doll to go along with those vintage Nancy Drew books 🙂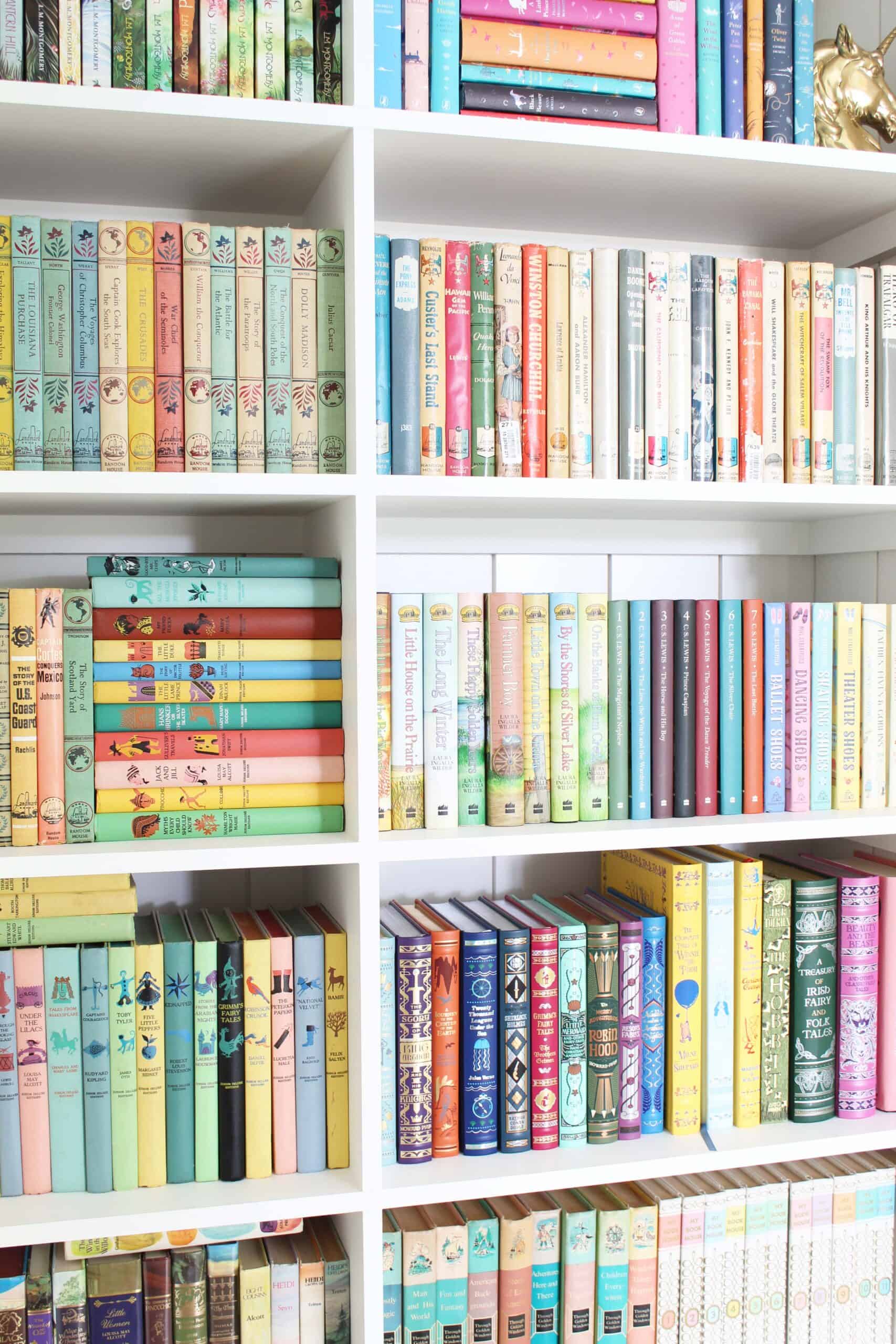 Organize Books By Genre & Age
I loosely organized the bookshelf by genre and age. Books used the most for the girls at their current age are on the bottom and lower shelves so they are more easily accessible. More advanced books like our landmark book collection and other novels are higher up.
I also grouped the books by collections and genres. Childcraft books, through golden windows, junior illustrated editions, and my book house are all books collections that we love and are in constant use.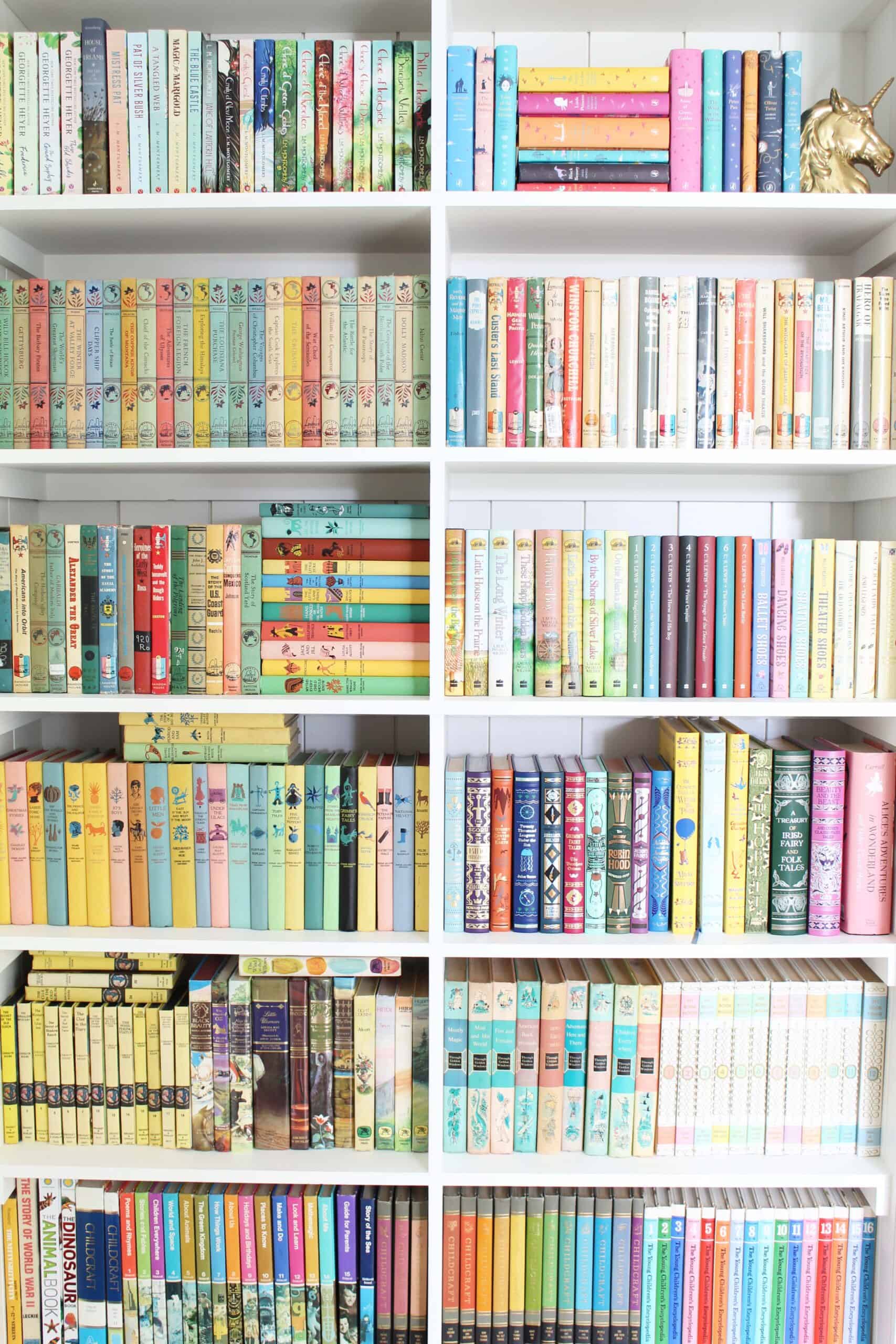 And who does't love a bookshelf chock-full of colorful volumes? It makes my little book loving heart so happy.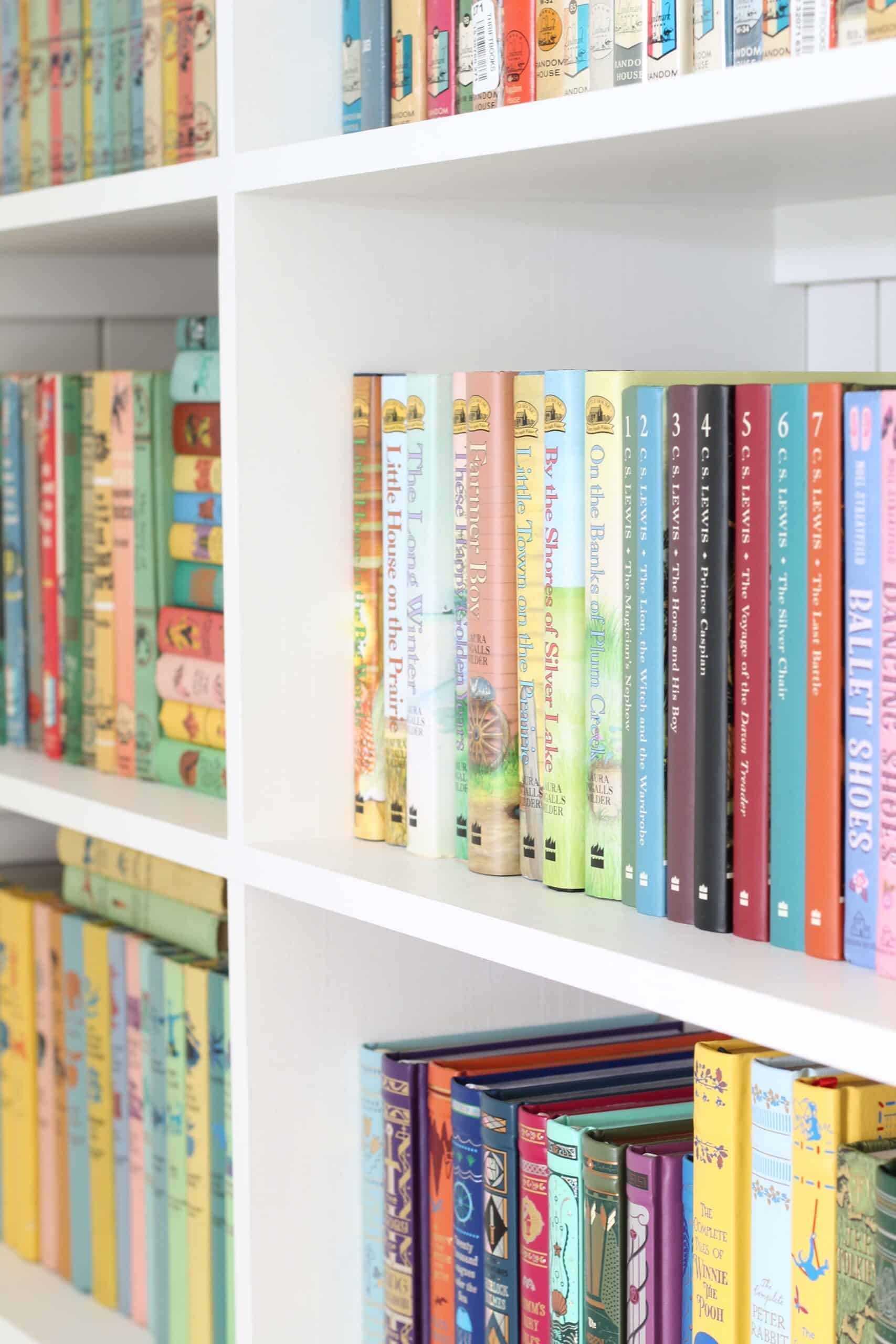 How To Decide If It's Worth Giving-Up A Closet
Honestly, this is totally a personal preference, and I know a lot of people would argue that taking away a closet is never a good idea. We were already a little closet poor in this house, but here are some of the reasons that made it worth it for us:
We use books everyday, so storing our linens and other items that don't get used on a daily basis was a trade-off we were willing to make.
Part of my goal with homeschooling is to create a "book club culture" in our home. That wasn't going to be as easy to make happen if all of our children's books are in bins out in the garage.
Sometimes seeing something in plain sight everyday reminds you to use/enjoy it. If you have items or a collection (not just books!) you want to display, it might be worth losing a closet to display something you truly love!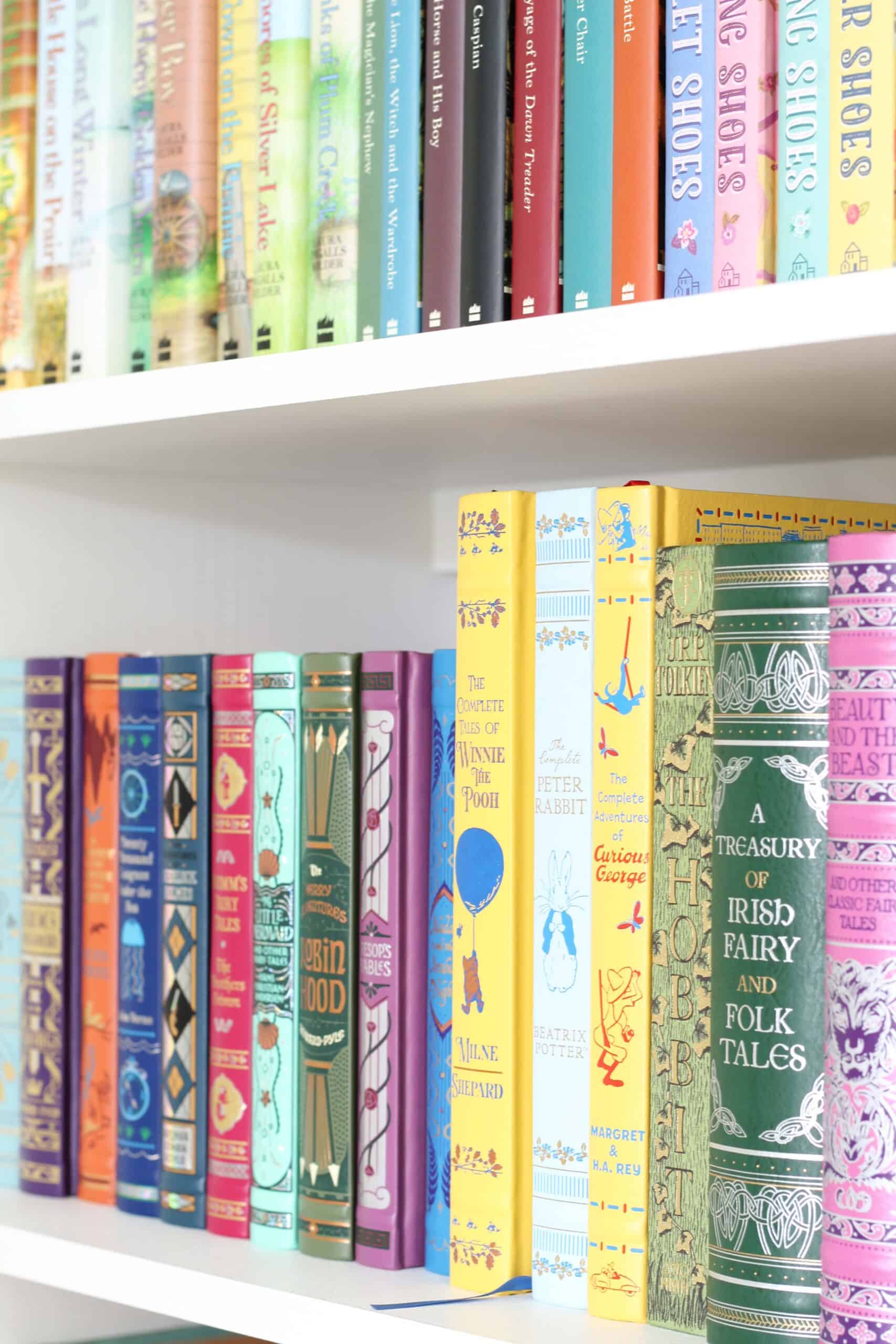 I hope this tour of our little bookshelf conversion sparks some ideas for your own home!
P.S. See the full tutorial of how we built this bookshelf in this post!
Want to save this post? Pin it here!