Don't have a fireplace or mantle for Christmas? No worries, try this creative alternative to a Christmas mantle out!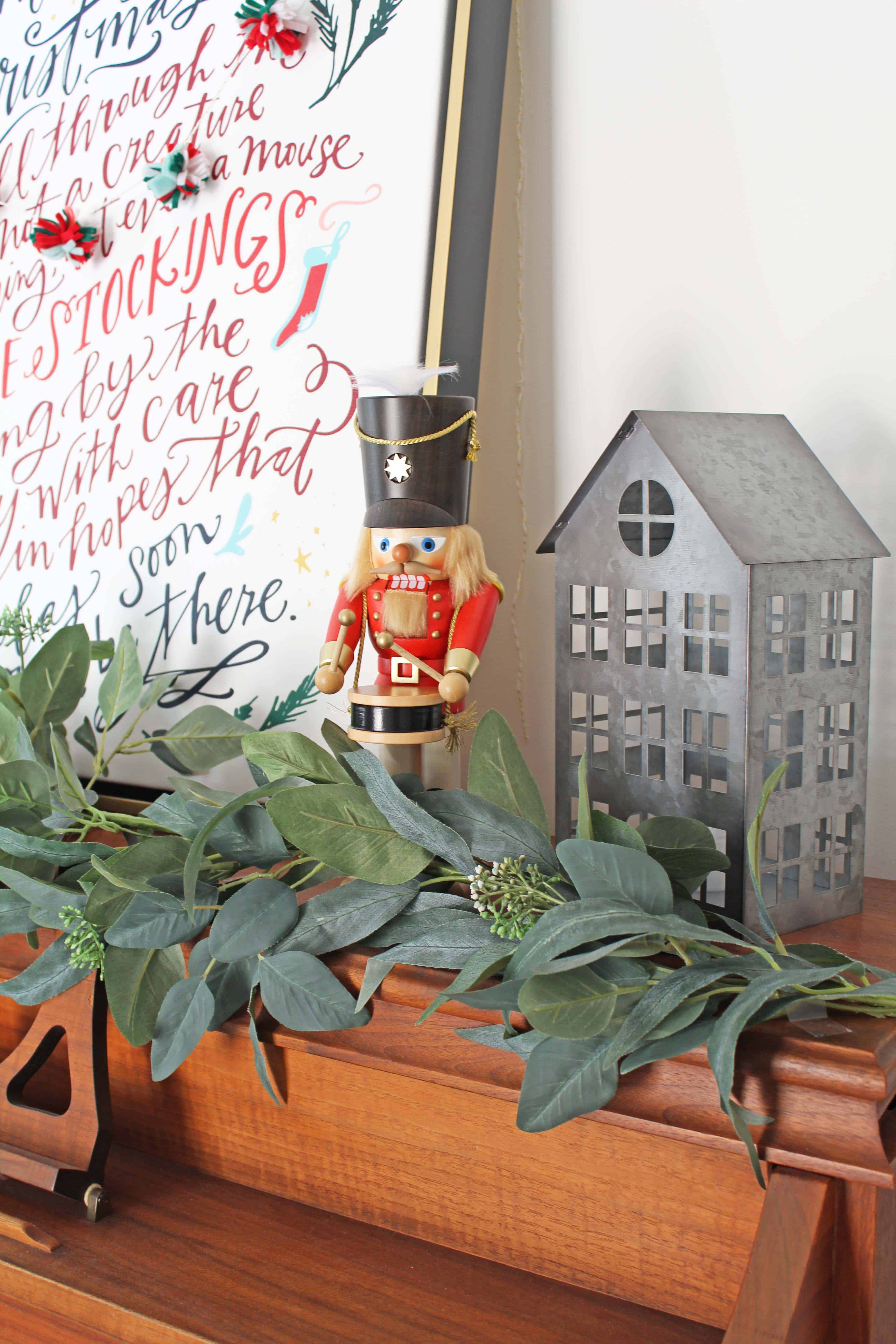 This post contains some affiliate links for your convenience. Click here to read my full disclosure policy.
When we moved from our last house to our new home one of the major differences was the fact we went from having two fireplaces (and mantles) to no fireplaces or mantles. In our new home we now have a gas stove (which is great for heating efficiency!) but not so great for mantle decorating. Or hanging stockings.
All of this isn't such a big deal for most of the year, but when Christmas decorating rolled around this year, I was forced to get creative. After decorating the piano that sits in our entryway for fall , it dawned on me that this piano is a great alternative to decorating a mantle. If you don't own a piano, this idea could easily be applied to a console table in your entryway, or even a sofa table in your living room!
I think a lot of times we want perfection in our homes – we want what we picture to be perfect or see in magazines. This makes us hesitant to use what we have because we're always waiting on that perfection (or maybe it's just me?) Rather than wait for perfection why not embrace the quirks of our homes and get creative with them?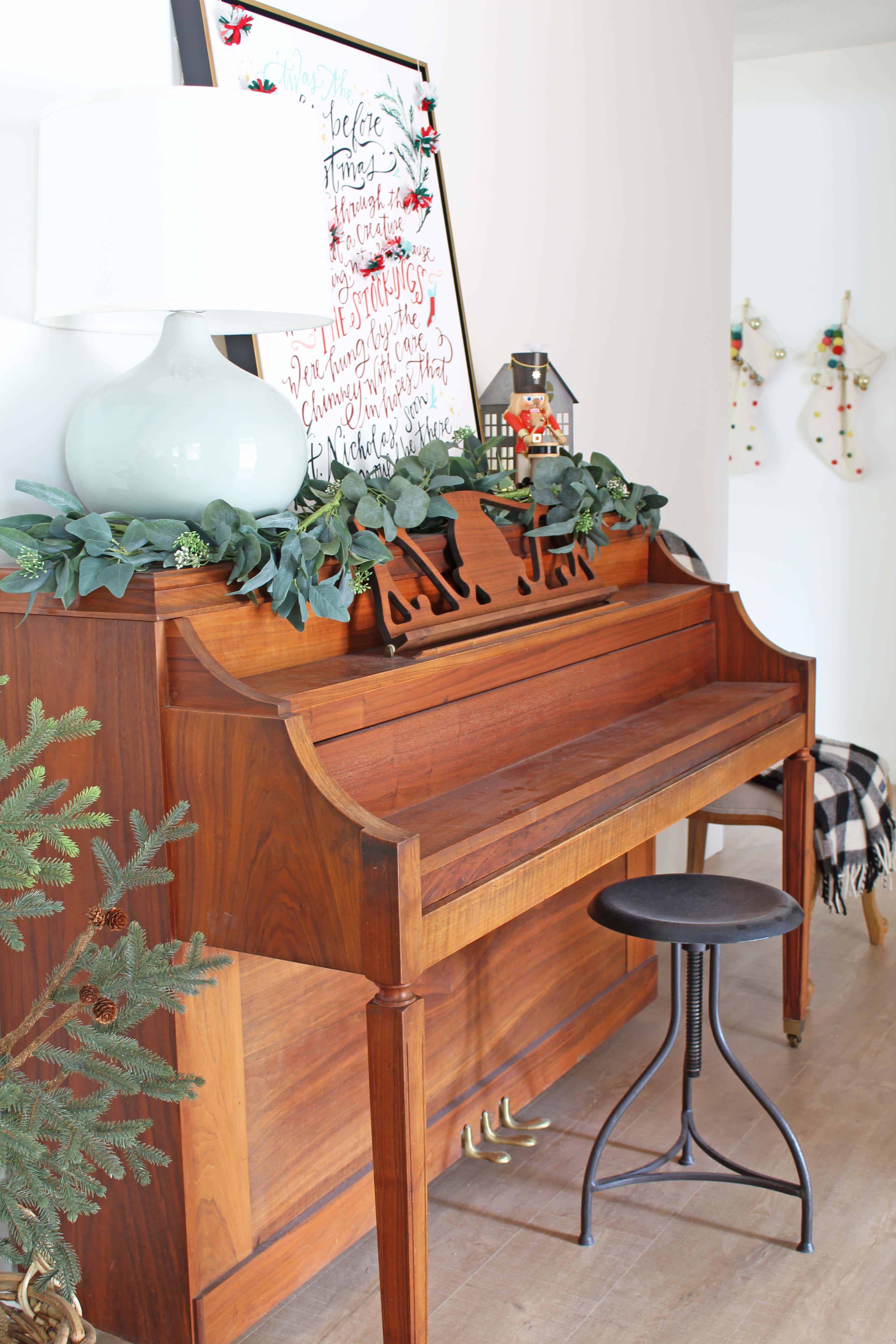 Please excuse the drywall dust on the piano, we're still under construction over here! 😉
Working With What You Have
I have a pretty predictable holiday mantle formula: Art + Greenery + A bit of whimsy. I started by adding one of my favorite pieces of Christmas art from Lindsay Letter's. What I love about it is not only the nostalgic Christmas verse but also the variety of colors in the print as well!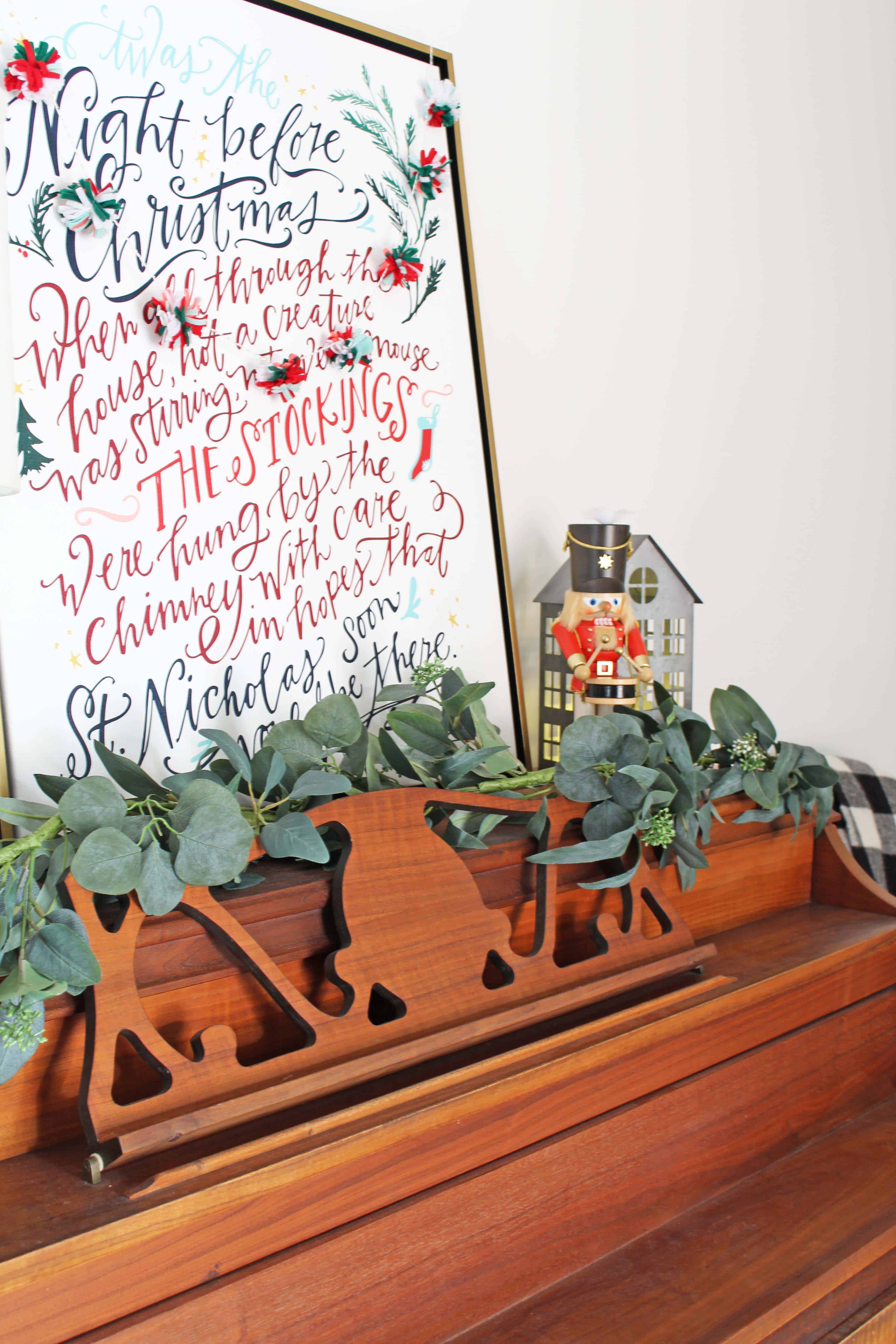 The nutcracker has special memories attached to it because we bought it in Germany when we were on a trip there a few years ago.  Some day I would love to go back during Christmas time and see the German Christmas markets. I don't think anyone does Christmas quite like Germany!
As an afterthought I draped a pom pom garland over the top of the art to add a little touch of whimsy to everything. The pom pom garland is from Paper Source a couple of years ago (the Meri Meri brand).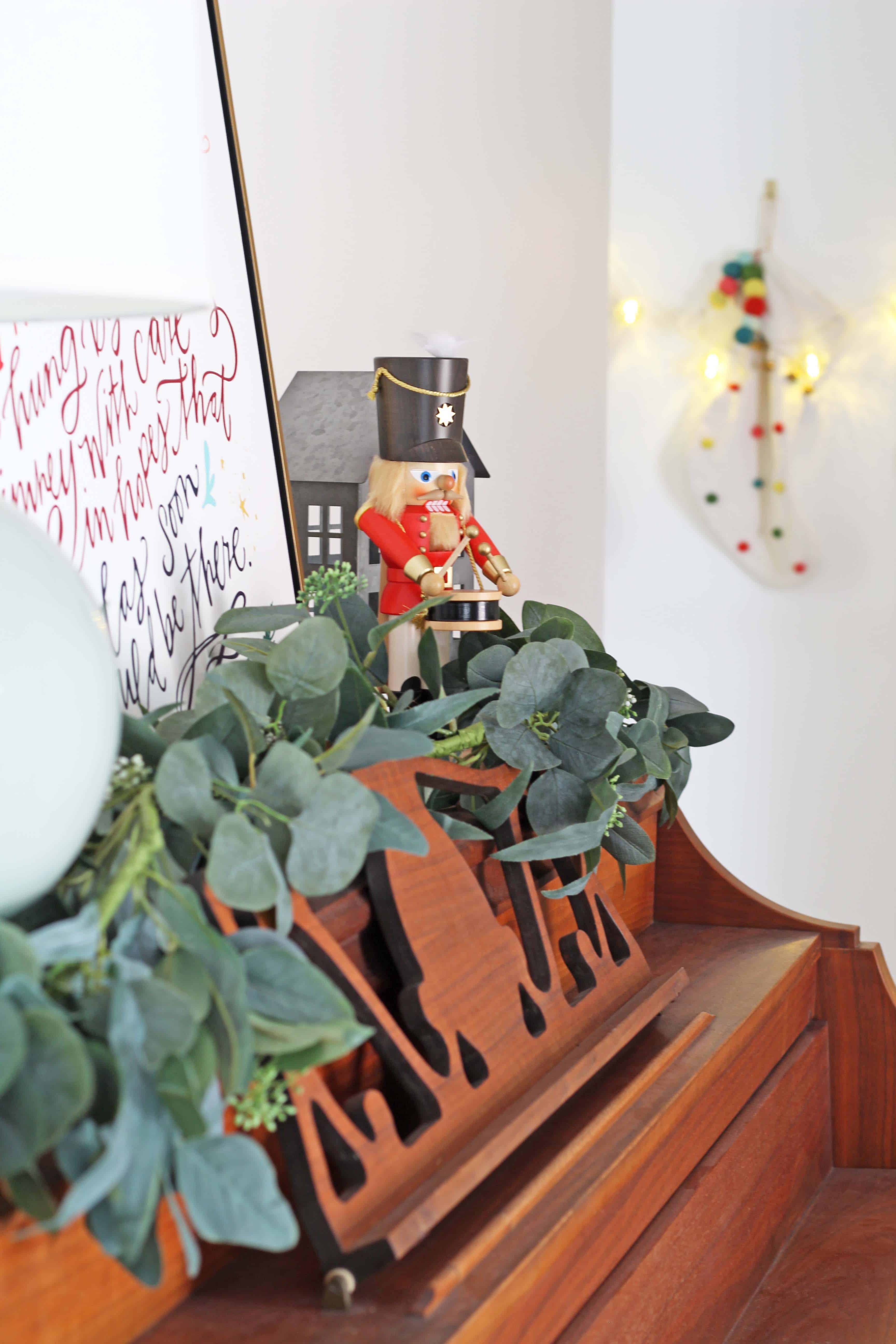 Where to Hang Stockings?
I solved the stocking dilemma by hanging them on an adjacent wall with  these brass command hooks.   I'm not sure if this is where we'll have them forever and ever, but for now it was the perfect place to put them while adding a little bit of Christmas cheer to a bare wall.  The stockings are available here  and the gold lights are from the Target dollar spot a couple of years ago.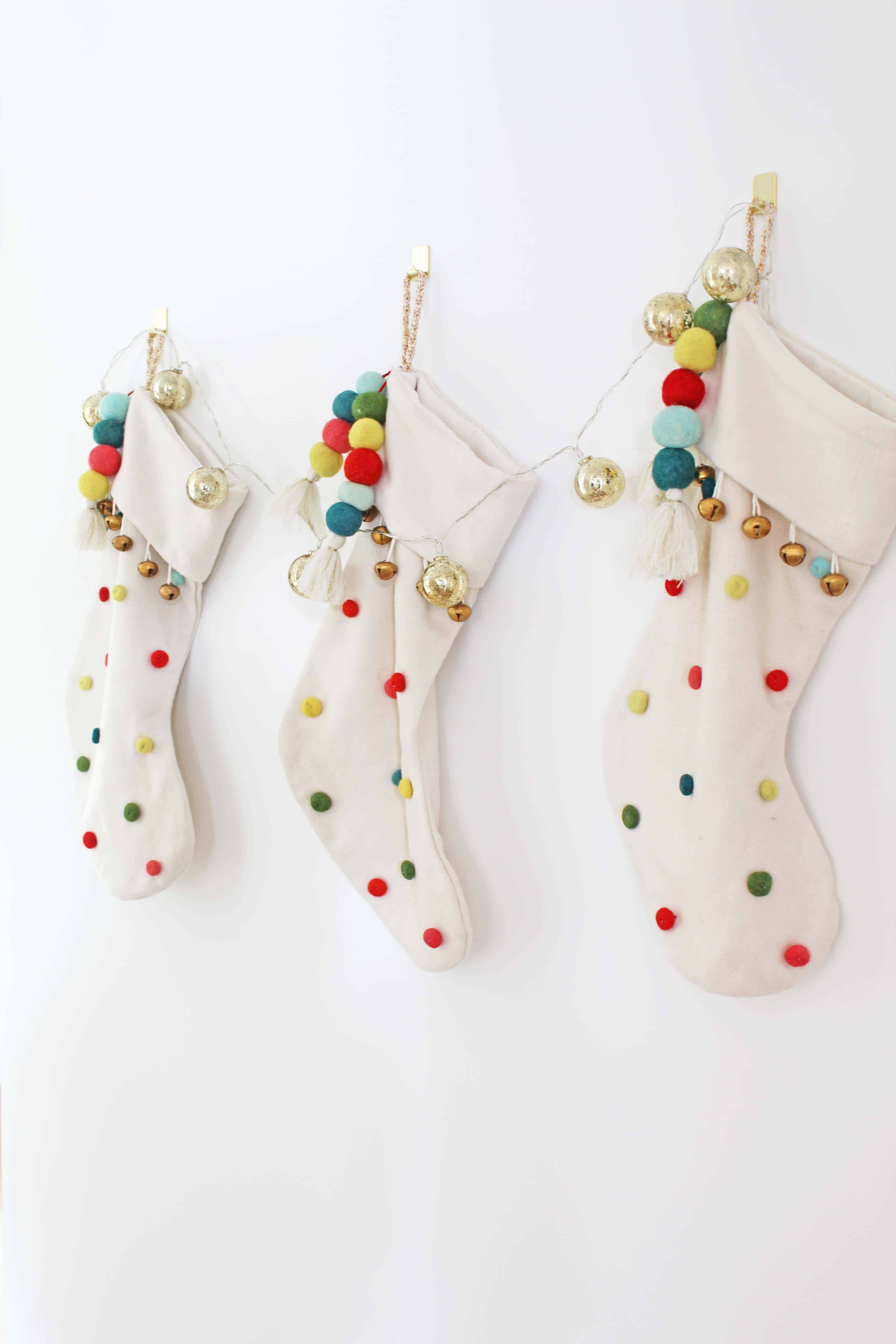 I love that the variety of colors in these stockings go with so much. They also have that Anthropologie feel without the price tag 😉 Plus, pom poms….need I say more?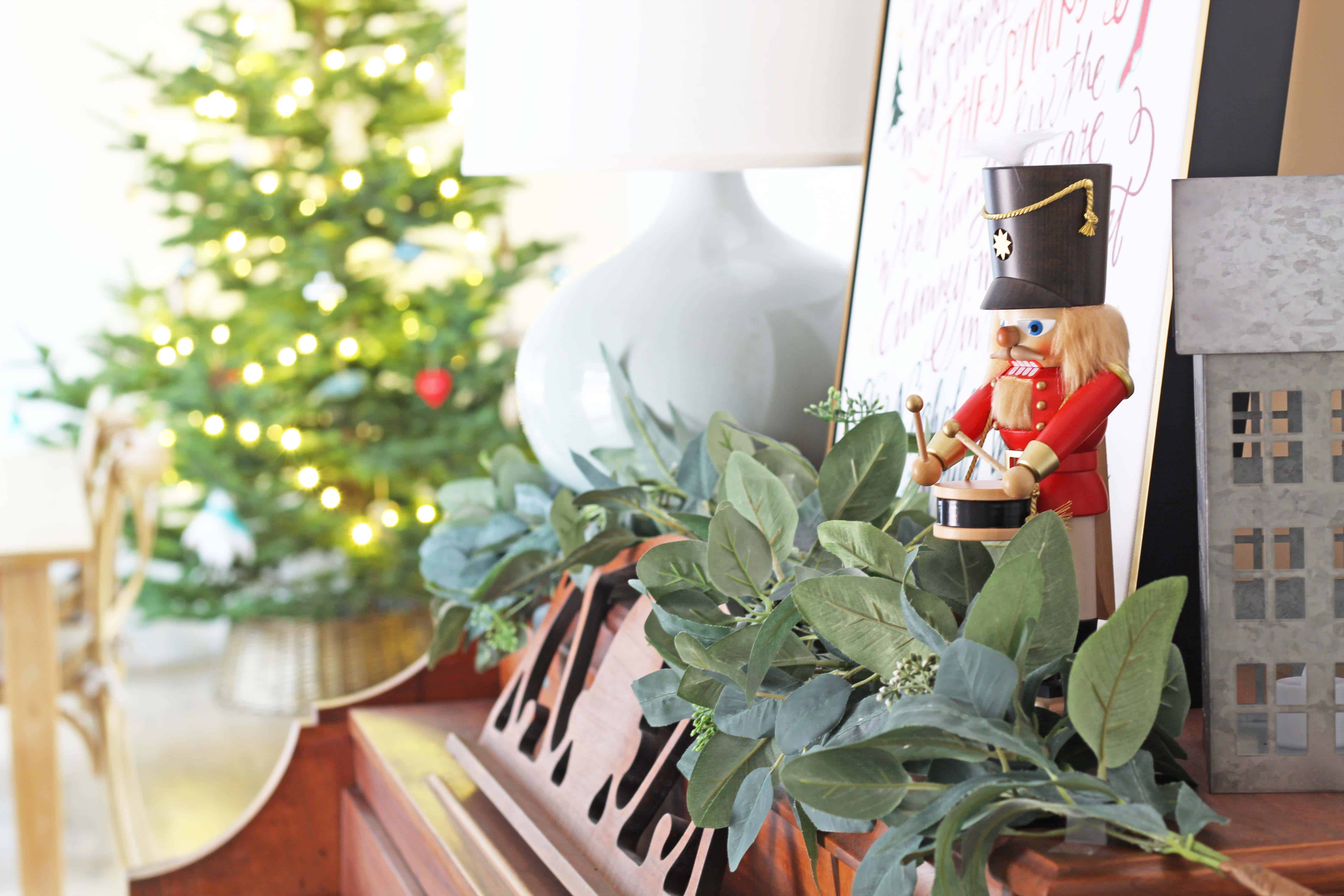 Lastly, I added in some greenery. I've had this faux eucalyptus garland from the Target Hearth & Hand line for over a year now. I couldn't find it online, but there are still other gorgeous and affordable options available – this one is so pretty!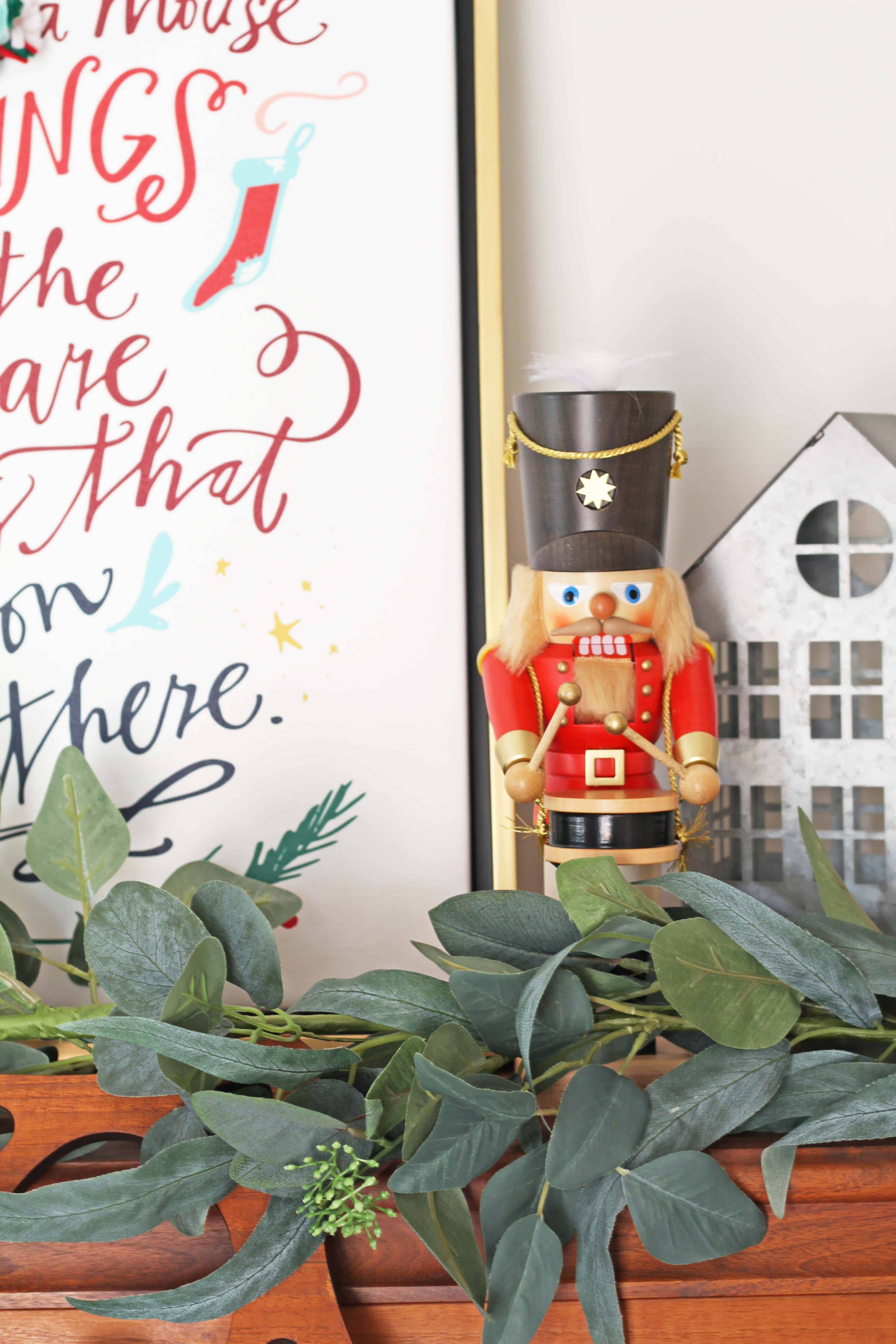 I hope you all are enjoying the beauty of the season and taking a moment to rest in the peace of it all! Stay tuned for some more Christmas cheer coming up here on the blog, there will be some fun DIY projects as well as some more posts on Christmas decor around our home.
p.s. If you have any creative mantle alternatives that you use in your home, I'd love to hear them!
Interest in more? You might enjoy these:
Our Whimsical and Colorful Christmas Tablescape
Want to save this post? Pin it here!