With the New Year in full swing it's a great time to prioritize what you want to be meaningful in your life. Or, as I like to remind myself, why you should always light the good candle.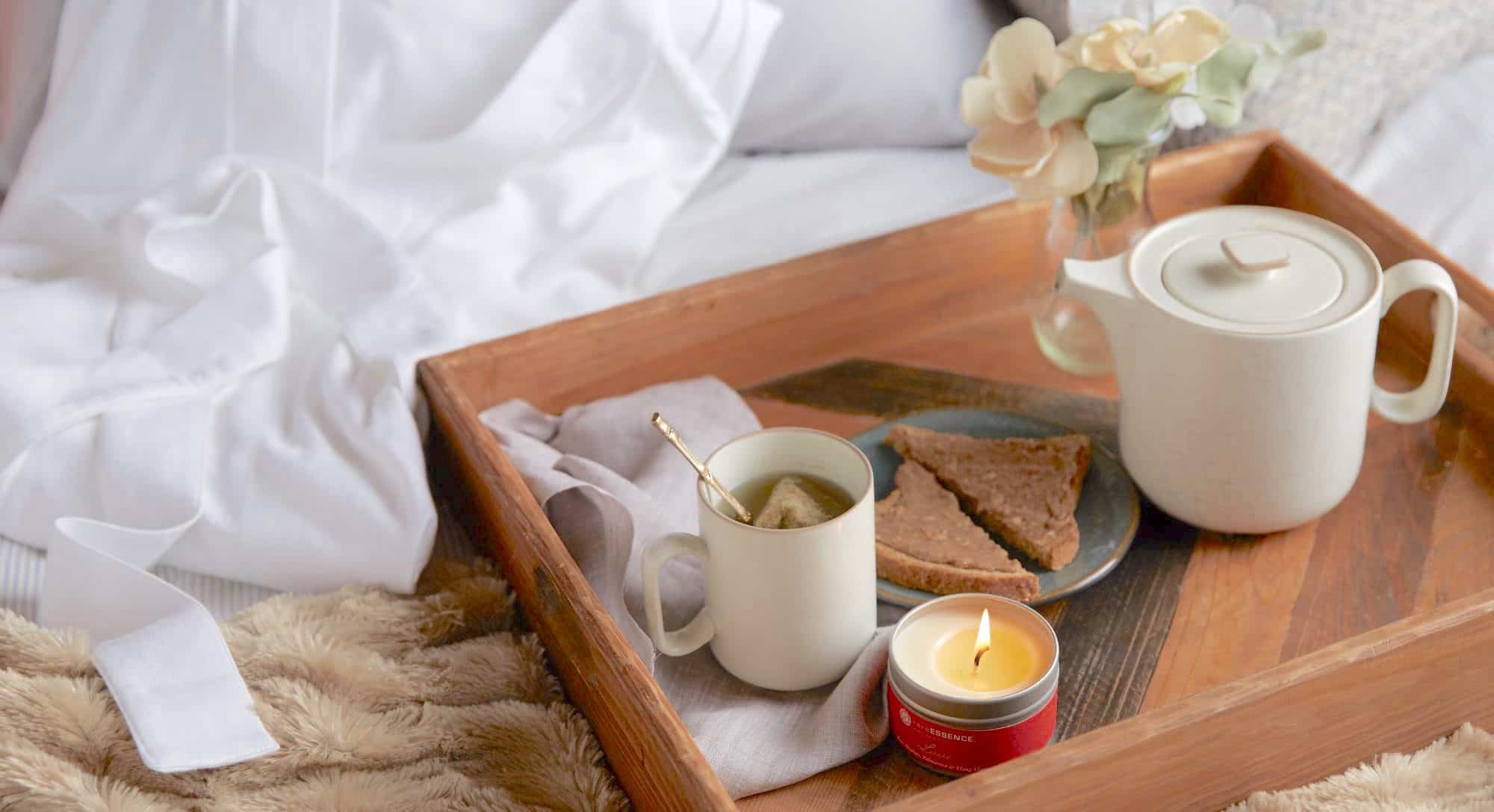 Every so often I read something that sticks with me for a long time, sometimes even years. It can be a concept, a piece of advice, a quote, even a home decorating philosophy. This post is the culmination of a concept that I've literally been thinking about off and on for years. In a broad sense it's about living in the moment and being content while you do it.
Why You Should Always Light The Good Candle
It all started about four years ago. I was reading a human interest story in the newspaper on my lunch break at work. It was written by a women who had recently lost her grandmother. The article basically encompassed all of the emotions that come with a loved one passing, the impact on her family, and the emotional toll that comes from going through a loved one's life belongings.
The part of the story that really caught my attention was the part where she talked about cleaning out her grandmothers apartment. Her grandmother was well off financially and lived in a nice apartment in New York City. Each year when her birthday rolled around her family would ask her what she wanted as a gift. She always requested the same thing: an expensive boutique jar candle from Saks Fifth Avenue.
Each year, her loving family would buy her one of these jar candles. No one ever asked her why she loved them so much. They just assumed it was the floral scent, or the ambiance they created, or maybe even a memory they evoked.  It wasn't until she passed away and her granddaughter was cleaning out her apartment that she discovered what her grandmother had been doing with all of those boutique candles over the years.
As the granddaughter cleaned and sorted the apartment, she opened a hall closet to find it entirely full of those expensive candles. Nothing but candles. Organized and neatly arrange, it was obvious her grandmother had prized those candles. But she had never lit a single one. Never enjoyed a moment of their scent or the ambiance they could have created.
Living In The Present With Contentment
That last part of the story has stuck with me for years. As I read it I could imagine the author opening up the closet door and seeing that wall of candles for the first time. I imagined the grandmother carefully stacking those candles up one after the other each year as she got a new one for a gift.
There are a lot of different conclusions you could draw from this story. The author chose to draw a simple one: Her grandmother lived a simple life, but she did like nice things. It only became apparent after she passed away that she had been afraid to use any of those nice things (there were other candle like examples throughout the story).
What I took away from the story was similar, but a reminder as well. We don't get to take our stuff with us.
Things are temporal.
There is nothing wrong with having nice things in our homes. In fact, I believe it is better to invest in a quality home item you will use for a long time rather than redo your living room even year in the latest trend. But at the end of the day how we use our things and how our home serves us is what really matters. Not keeping everything in perfect condition and constantly worrying about keeping up with what we see on instagram. 
Making a Conscious Choice To Live In The Present
So how do we do it? I wish there was a simple, one-step answer, but I believe (like most things in life) that good habits and life changes don't happen overnight. They happen one small decision at a time throughout your day. Those days eventually add up to months, and months to years until you've formed a new habit or way of thinking. Those small daily choices can eventually lead to big life changes.
For me, living in the present is a daily effort. I'm a planner by nature. I love to look to what's ahead and make life adjustments as I go. There isn't anything wrong with this, except that sometimes I miss the magical moments that are currently happening right around me. Having children has made me especially aware of how fleeting time really is. It's also made me want to live more in the present, be more content with what I already have, be more grateful in general.
So make that special pie for dessert for no particular reason.
Celebrate time with family and friends by organizing a game night.
Make a weeknight dinner extra special by using the good china.
Wallpaper or paint a room you've been afraid to take the plunge on.
Try the recipe that seems impossible.
And for goodness sake, light the good candles.
Like this post? You might also enjoy:
Want to save this post? Pin it here!