I love books for so many reasons – they can take you on an adventure without leaving your home, they introduce new ideas, and maybe best of all, they inspire. Here's a round up of my favorite spring book reviews.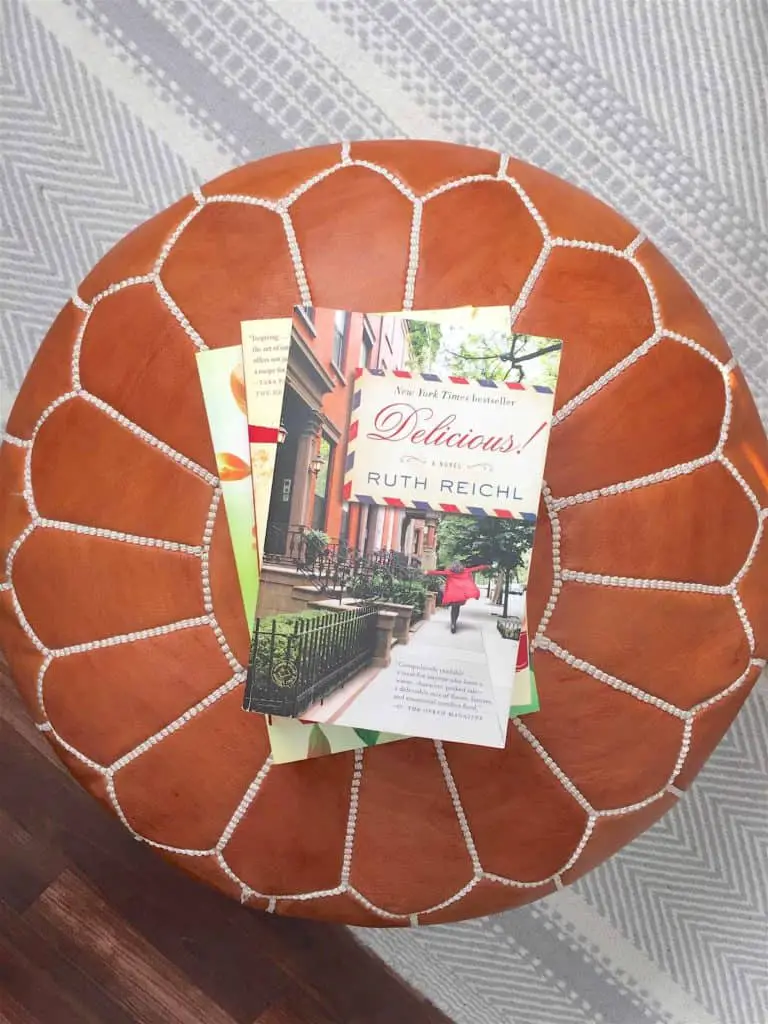 "I don't believe in the kind of magic in my books. But I do believe that something very magical can happen when you read a good book." – J.K. Rowling 
I love books for so many reasons – they can take you on an adventure without leaving your home, they introduce new ideas, and maybe best of all, they inspire. Do you love to read? I love novels, but I also find I'm so rewarded when I expand my reading into something faith based or inspirational.
I've rounded up 3 books that I've recently finished since the new year that loosely fit into one of those categories: a book that inspired me to change something, a book that introduced me to a new way of doing something, and a novel that I enjoyed getting lost in. So let's get to it!
Three Books I'm Loving For Springtime
An Everlasting Meal – I'm definitely not a professional chef, but I love to eat good food, and part of eating good food is being able to cook. This is cookbook that reads more like a novel, which I found really refreshing. I also loved the premise: how to simplify your cooking and your waste. Like most American families, we waste so much food, whether it's throwing away leftovers, or just plain buying too much food.
This book essentially teaches you how to do what your grandparents or great grandparents did. It's not necessarily full of new ideas, but it is full of great ideas that culturally we seem to have forgotten. Cooking with economy and grace is a lost art that I would love to bring into our home, and this book has helped me start doing that.
Subversive Sabbath – This is a new book that just came out this year. I actually first heard about it when the author gave a guest sermon at our church. The sermon was so compelling that I went home and ordered the book, I just really didn't want to forget what I'd heard! That sermon and this book really spoke to me as kind of a call to action.
The basic premise of the book is the idea that we as a culture have left behind that sacred time of the week when we rest, the Sabbath. By not taking that day of rest as we were designed to do, we are running ourselves and our families ragged. It's a really compelling argument for observing the Sabbath and thinking of it as a gift to us, not just a rule to be followed.
Fiction
Delicious! – This novel falls into the category of good old fashioned fiction. Set against the culinary scene in New York City, it follows the journey of a girl named Billie who is both interesting and relatable at the same time. It's part culinary tale and part historical fiction that jumps between current day and WWII.
To me the best books are the ones I just don't want to end. This book was that type of book. It's an easy read but still has substance to it. The characters were well developed, the plot felt fresh and interesting, and the end of the book left me feeling good.
What have you been reading lately? Any good recommendations?
This post contains some affiliate links for your convenience. Click here to read my full disclosure policy.
Want to save this post? Pin it here!