Decluttering and streamlining your house can dramatically change the way your home works for you. Here are 7 things we got rid of in our home in an effort to make things simpler and healthier.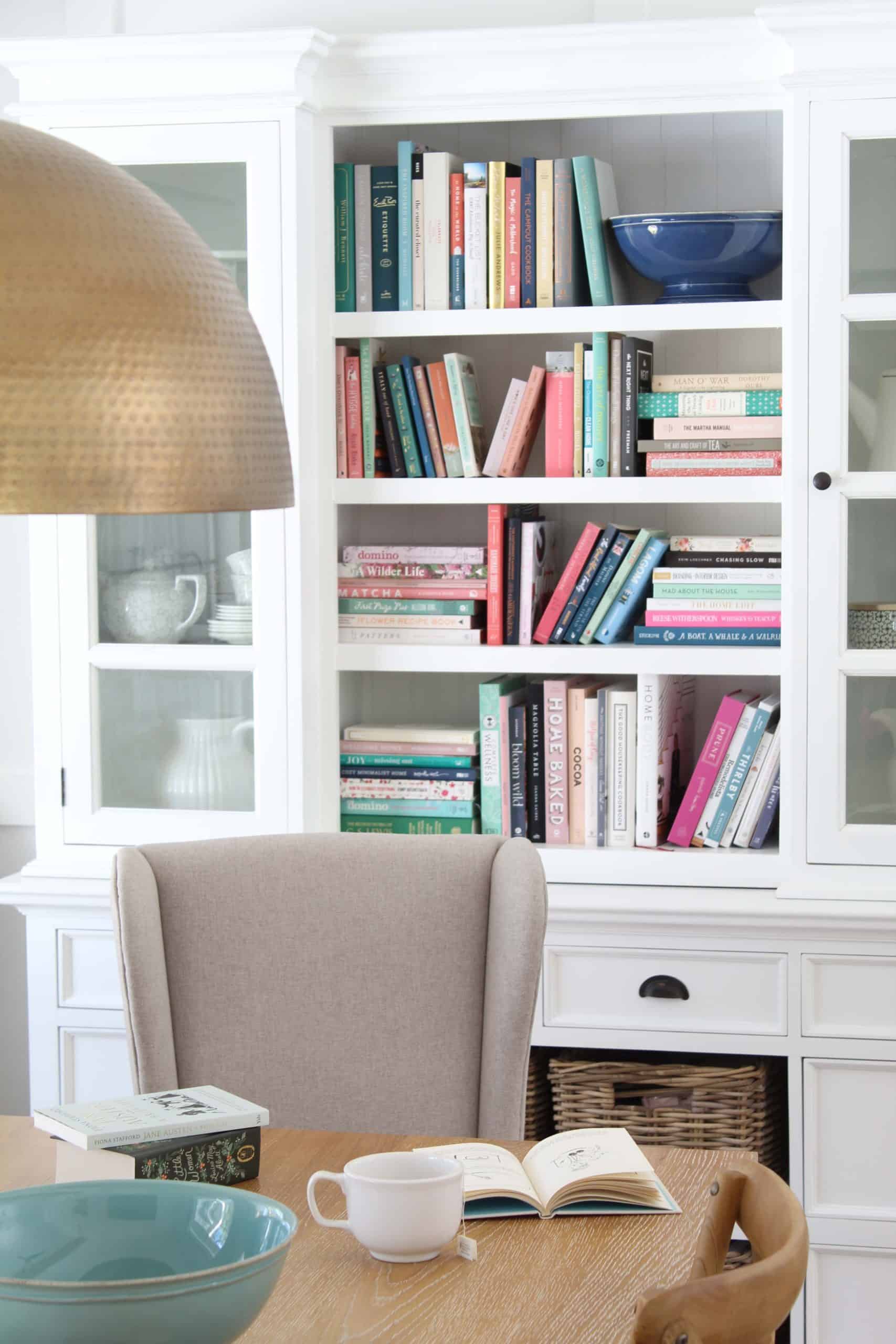 7 Things We Got Rid Of In Our Home
I've had some form of this post in my draft folder on my computer since the early days of starting this blog. As someone who loves to organize and purge, I'm always looking for new ways to make our home not only function better, but create less waste. The problem is there has been almost too much to share when it comes to environmental and health changes we've made around our home over the past couple of years. I never want to come off as preachy, and I certainly don't think all of the changes we've made are for everyone.
But…..I'm also someone who loves to read about how other people do things in their homes and why they make the choices they do. I get so many new, fresh ideas this way. I'm betting if you're here reading this, you probably do too 🙂 So take these ideas with a grain of salt. If even one of them helps you make your home a happier place, I call that a win!
1. Paper Towels
Paper towels weren't really a big deal in our home until we had a child. And napkins? Shoot, we used paper towels as napkins half the time! When my first daughter started eating solid food I was in for a rude awakening when it came to our paper towel consumption. It got ridiculous. And by ridiculous I mean we were going through giant Costco packs of paper towels like nobody's business. Not only was this spendy, I just felt bad about it. Every spill, snack, meal mess, and cleaning of said toddler equaled a LOT of paper towels in the garbage every single day.
I started to look for an alternative to regular paper towels and ended up settling on these reusable unpaper towels.  We've been using them for about a year now and haven't bought a roll of paper towels since. Not only are they more efficient at cleaning up messes and wiping kids down after meals, but they've held up to tons of washings. The only downside is they do eventually get stains on them and don't continue to look as pristine as the day you got them (which is to be expected since they are being used for messy, dirty work).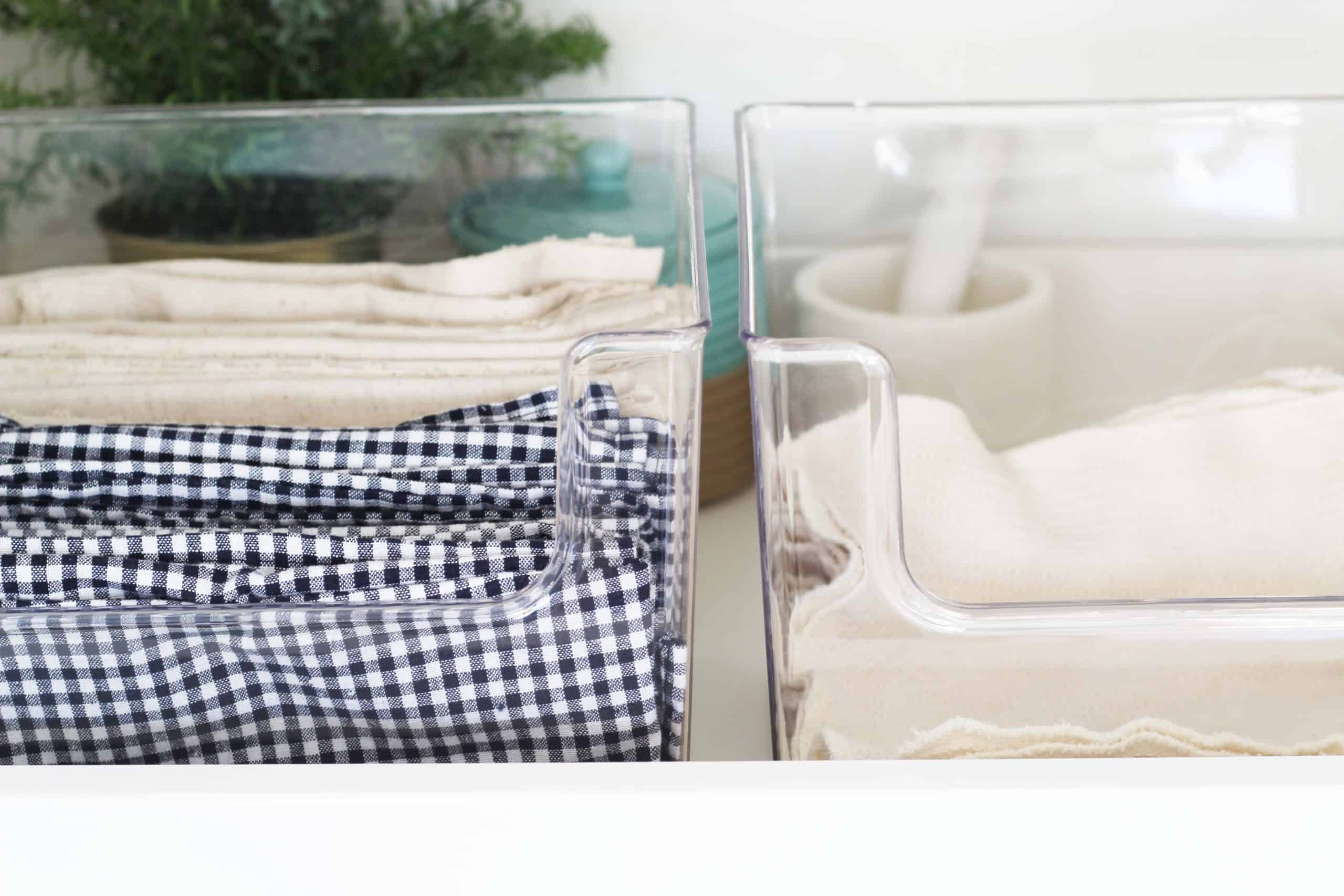 Gingham Napkins // Linen Napkins // Unpaper Towels / Acrylic Storage Bins
2. Paper Napkins
Since we are no longer using paper towels for napkins (ha!) and because we wanted to feel a little more like actual adults, we also invested in two sets of cloth napkins for everyday meals (these navy gingham and these flax linen). I'll admit it took my husband a while to adjust to these, and sometimes he still has a hard time wiping sticky BBQ sauce fingers on them. 🙂 But they have been a game changer.
I have a separate small bucket in our laundry room where I put dirty ones after meals and once a week I spot treat them and run them through the wash. Is it more work than paper napkins? Yes. But totally worth it in my opinion. They have more than paid for themselves over the last year and helped reduce the mountain of paper towels we were throwing away after each meal. Plus, there is something to be said for using cloth napkins for your everyday meals. To me, they elevate the meal and make it feel more homey.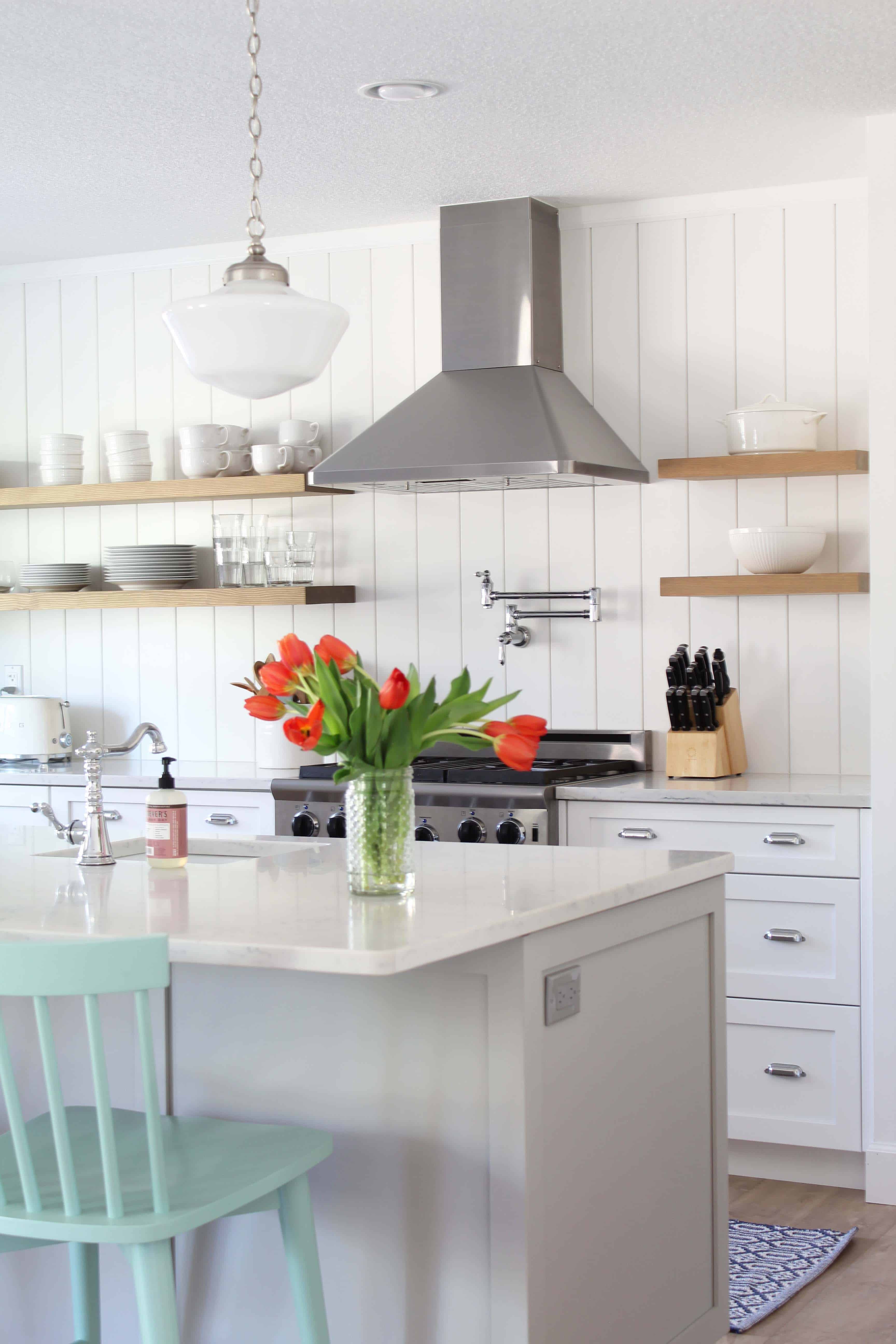 3. Our Microwave
This was by far the biggest change we made last year when it came to getting rid of things in our home. It was both accidental and intentional at the same time.
When we were renovating our kitchen  last year we had planned on having the microwave in one of our pantry cupboards, so we wired for one during the electrical portion of the reno. Once we had the actual cabinets installed, countertops in, and floating shelves up, we returned to the microwave placement. We had a countertop microwave we'd been using along with a camp stove for a makeshift kitchen out in the garage (and by makeshift I mean we used it for 5 months!) But when it came time to actually install the microwave in it's newly build niche, we hesitated.
For years we had toyed with the idea of going without a microwave. Honestly, it was years of me toying with the idea and trying to get my husband to buy into it. 😉 And this was the perfect opportunity to try going without one as an experiment.
Fast forward a year and our experiment has become permanent. There was a period of adjustment, it's crazy how many times a day we used that microwave without even thinking about it! I must have reheated my tea in it every morning at least 6 times (now I use this instead). While it is inconvenient at times (and people who come to our house think it's a little strange) I feel like it's been a really positive change for us. Although, I will definitely miss making this chocolate mug cake…..
Better Overall Health
We've found the change to be so worth it. It's cut back on the pre-packaged and processed food we consume (good bye food containers with PTFE's, PFOA's, and other plastic composites). And it's also forced us to actually cook our food. So many times it's easiest to just defrost/microwave something pre-made 20 minutes before dinner rather than plan an actual meal. No microwave has made meal planning imperative. Which means we eat way more veggies, stir frys, grilled or baked meat, and way fewer frozen chicken strips. Overall, it's slowed down our meals, made our food choices healthier, and is an overall more gentle way to cook our food.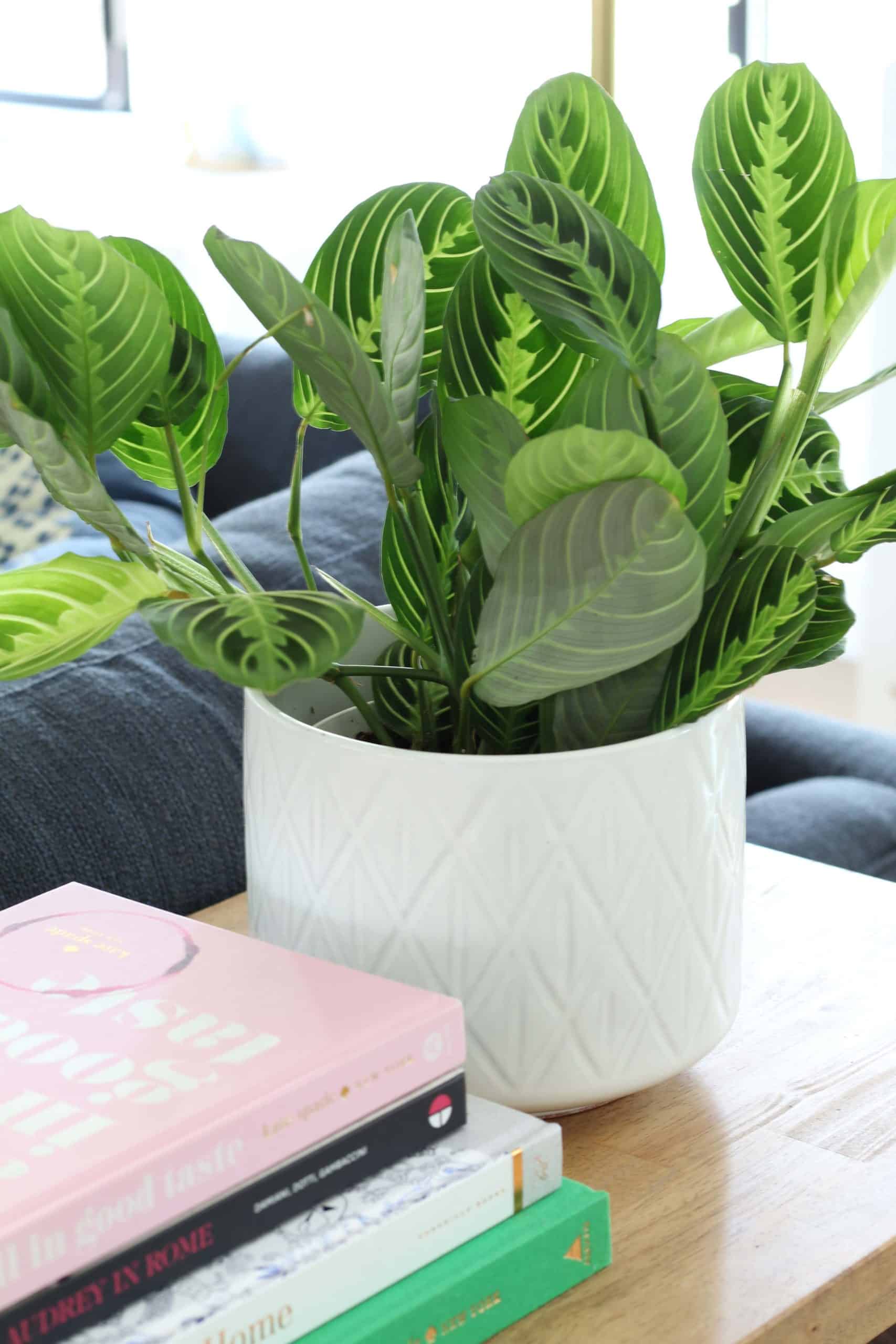 Modern Ceramic Plant Pot // Prayer Plant 
4. Plastic Plants
Ok, so this one is more about what we added rather than got rid of. Real plants versus faux plants can be a hot topic in some design circles. I use both currently, with the goal of adding more live plants to our home. There are some places live plants just don't work (like a windowless bathroom) but wherever there's an opportunity to add some greenery to a room, I'm trying to go with live ones.
So far my favorite additions have been the above prayer plant I added to our living room sofa table and the silver philodendron I hung in our master bathroom. The prayer plant is aptly named since it's leaves curl up and inward in the evening like praying hands. The philodendron seems to love all the humidity it's getting in the bathroom and is perfectly beautiful and out of the way in its hanging basket.
Plants add so much life to your home! Aside from producing oxygen, they have also been shown to absorb indoor air toxins, lower stress levels, and even reduce fatigue, sore throats, and colds!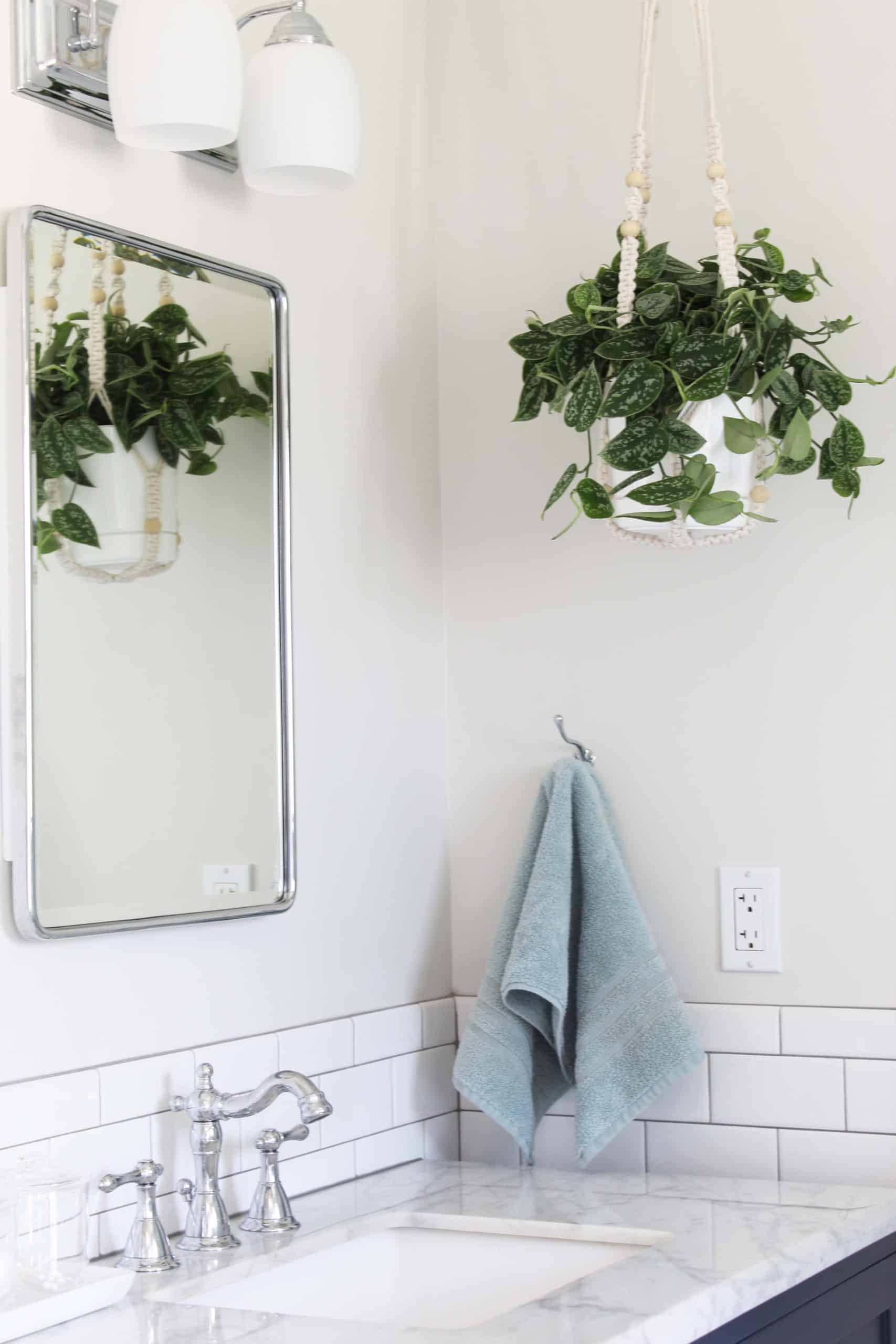 Macrame Plant Hanger // White Plastic Pot // Silver Philodendron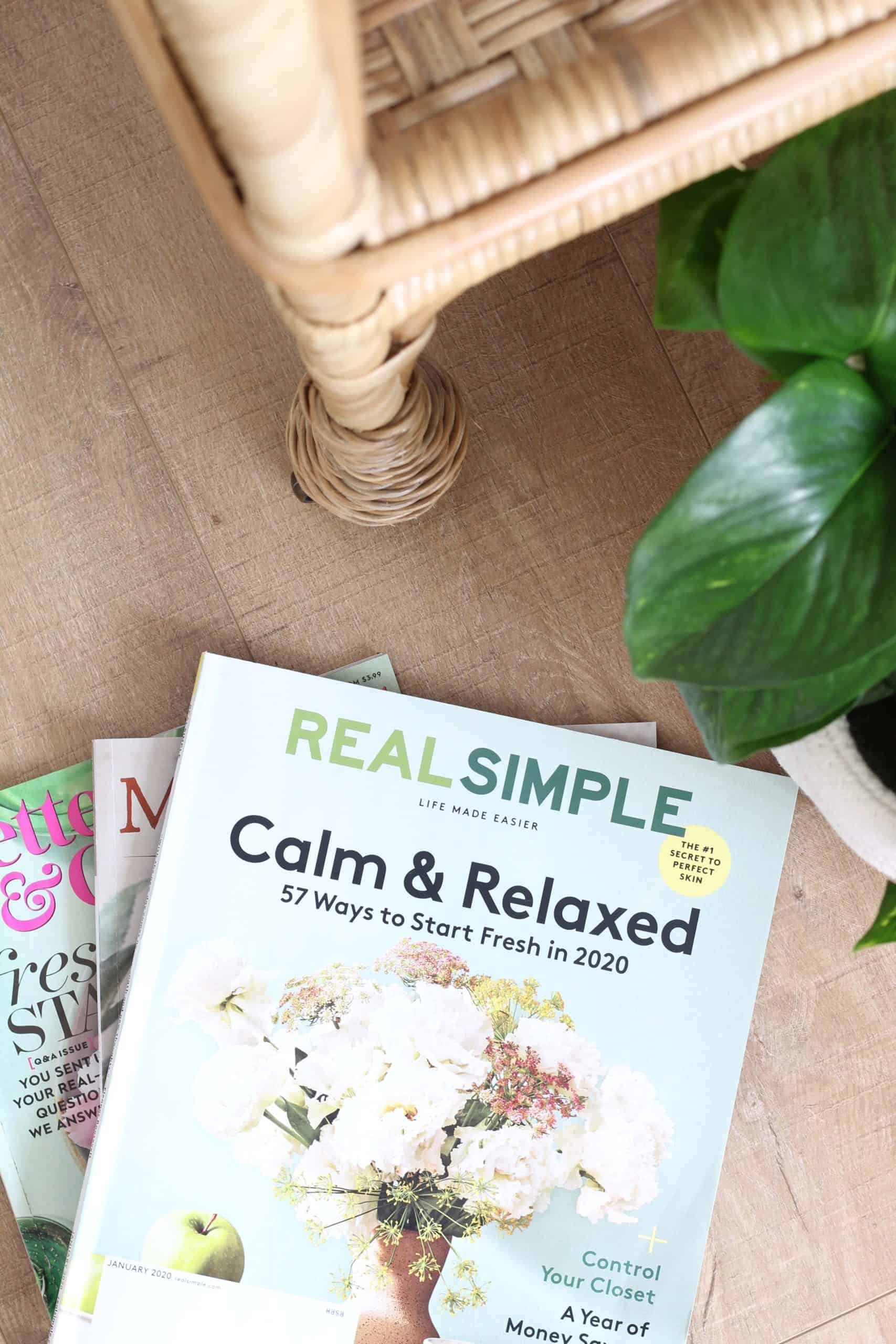 5. Eliminating Junk Mail
Junk mail. This seems like such a simple one, but I think we all forget about it – mostly because it's like a bad penny that keeps turning up. It's not one of those things you can just take care of once and be done with, junk mail management needs to be done yearly (at least).
Somehow I always manage to get on random mailing lists. Part of my January routine is to take a stack of junk mail that has been coming routinely throughout the year and call whoever owns said junk mail to be taken off their list. It normally takes an hour or two, but it's well worth the effort. It cuts down on paper waste coming into our home, saves me the time of having to go through it, and cuts down on the environmental impact of getting that junk mail to our mailbox (fuel to deliver it, paper, energy to print it, etc.)
And honestly, it's so nice to open up your mailbox and just see the pretty magazines you signed up for there and ready to read!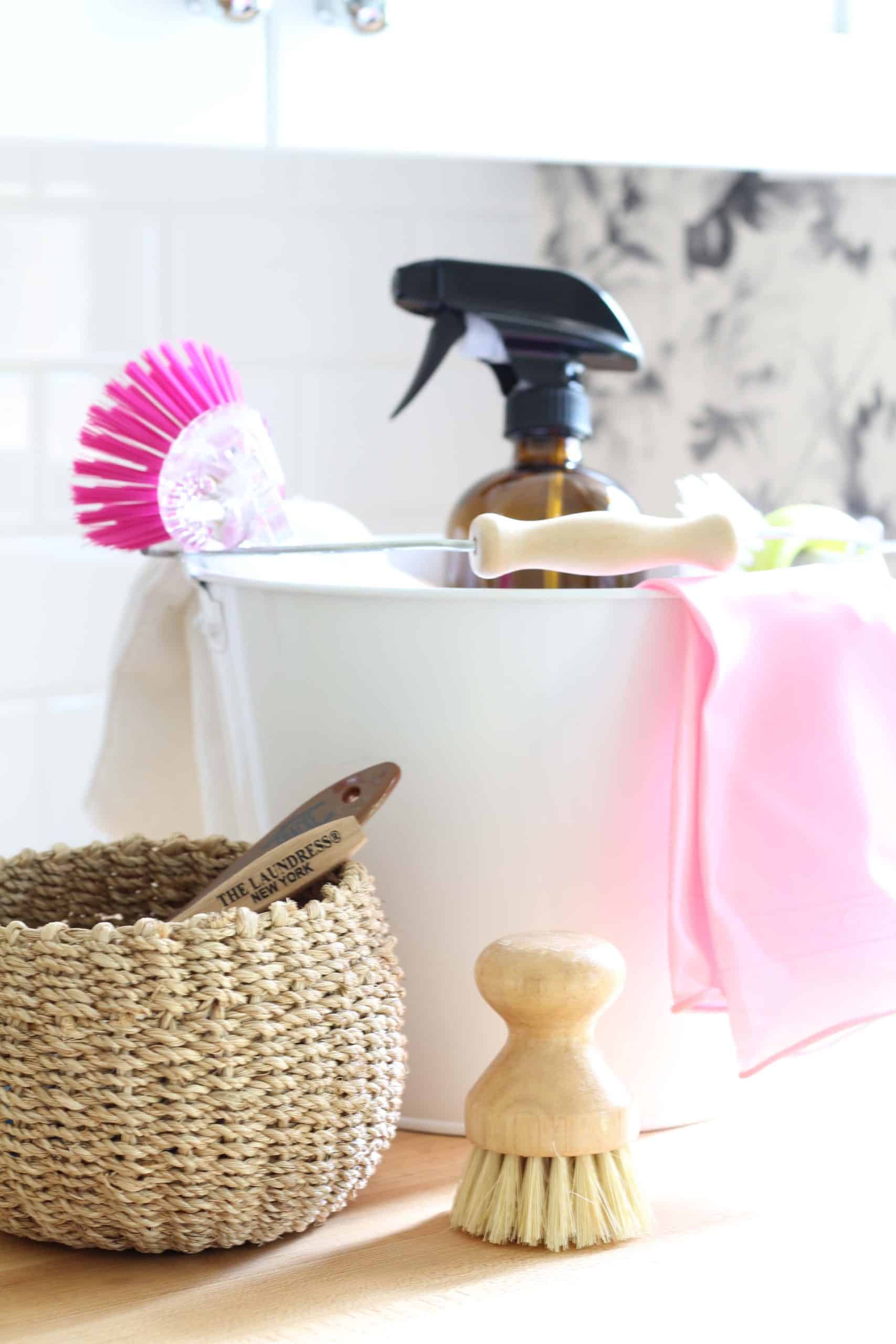 Scrub Brush // Amber Bottles // Bucket // Microfiber Cloths  // Pink Cleaning Gloves
6. Disposable Cleaning Supplies
This could probably be a post in and of itself. Along with ditching paper towels, we tried to replicate the same idea with our cleaning supplies. Microfiber cleaning cloths, quality cleaning brushes, and a few specific homemade cleaning recipes have really streamlined not only the cleaning products we store in our home, but how we use them. Plus, our laundry room cupboards are no longer filled to the brim with dozens of different store bought cleaning sprays.
My favorite glass cleaner/all purpose spray recipes:
16 oz. Amber glass spray bottle
Fill the bottle with 1/2 distilled water, 1/2 distilled white vinegar, 20 drops lemon essential oil.
Shake to combine and use a microfiber cloth to go to town on your windows.
To make this into an all purpose cleaner spray simply use the same recipe above and add 1 teaspoon of castile soap!
Cleaning will always be a chore, but it is so much quicker when you have just a few tools to choose from that do double or even triple duty!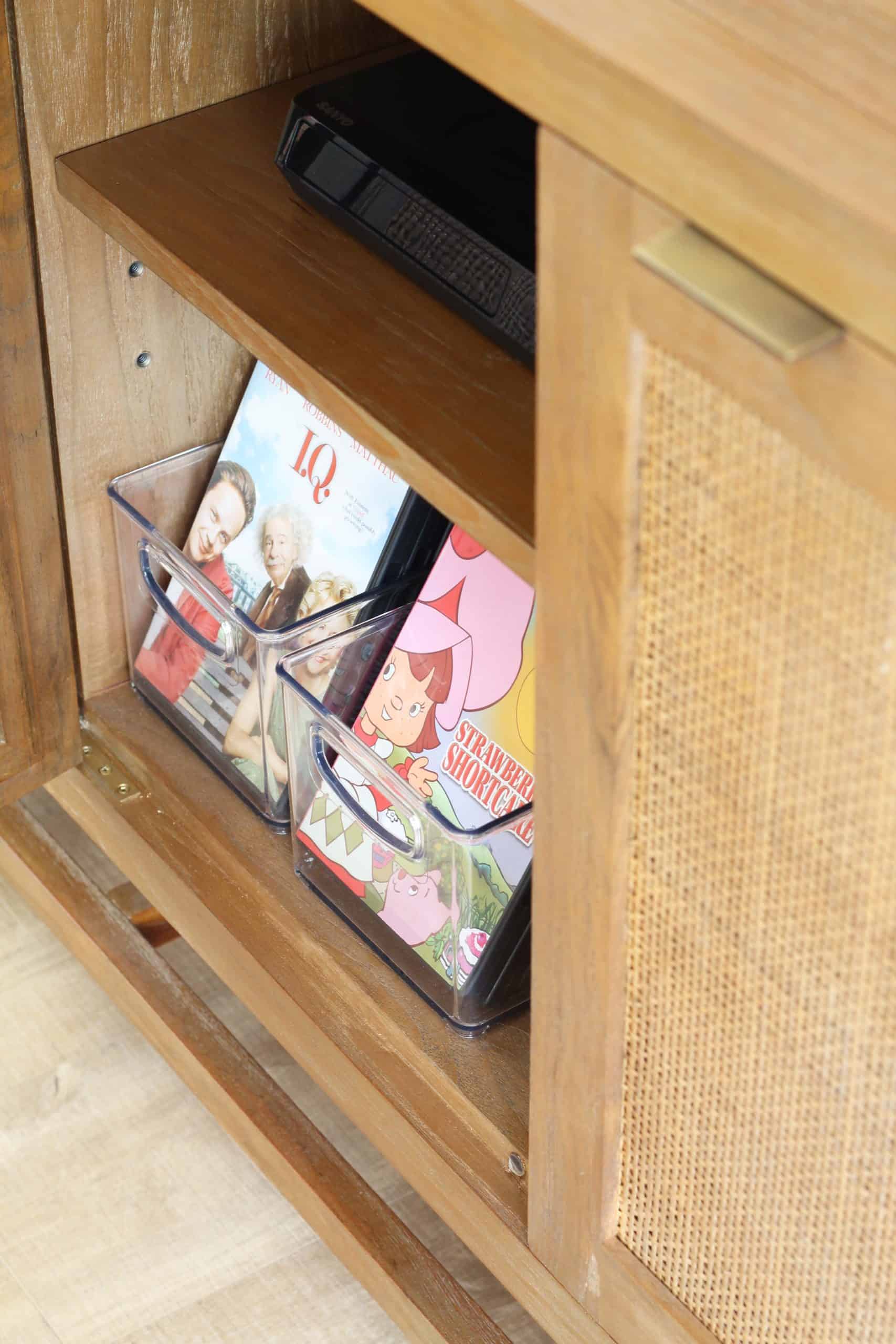 7. DVD Collection
We had a lot of DVD's that we had collected over the years. I was probably guilty of having the most. With closet space at a premium, I realized that having two full size boxes of DVD's that we hadn't watched in a couple of years was probably not an efficient use of our hall closet space.
I went through the boxes a couple of weeks ago and separated out about 85% of our DVD's to donate. We kept some classics we knew we would want to watch over and over (christmas movies, favorite rom-coms, etc.) plus my collection of Jane Austen movies (because a girl's gotta draw the line somewhere, right?)
My goal was to fit what was left into a shelf in our TV cabinet where they were easily accessible and convenient to use. I found these containers online that fit our cabinet space perfectly. One holds kids DVD's and one holds grown-up ones.
Whew! And that concludes a not so brief round-up of what we've gotten rid of in our home this past year. I hope it sparks some ideas for your own home. I would also love to hear about anything you streamlined or purged from your home this past year – I'm always looking for new ideas!
Want more? You might enjoy these posts:
This post contains some affiliate links for your convenience. Click here to read my full disclosure policy.
Want to save this post? Pin it here!