We all have a morning routine, but have you ever really thought about yours? I hadn't, but once I did I realized the importance of the 3 things I do every morning to start the day off right.
I know there are quite a few articles out there with various titles like "habits of highly successful people" or "how to stay motivated" but this isn't meant to be one of those. While I do enjoy reading those type of articles, quite honestly, most of the time they just aren't realistic for my life (because…work, screaming toddler, life in general!)
That being said, I do strongly believe that habits are a primary driver in our lives, and the kind of habits we choose to nurture and develop can either hold us back or propel us forward in life. These habits can be anything from the way we think about something ("I could never do that!"), to an actual physical habit (like going for a run every Saturday).
I'm not an expert on developing good habits, or a motivational aficionado who can tell you how to whip your life into shape, because I'm struggling to get it together just like you are. What I can share is what works for me – simple things I do at the beginning of each day that set the tone and get me started off on the right foot. So here goes;)
1. Make The Bed
I make my bed every morning. I know this isn't a new concept, and I know that our grandparent's generation would get a good laugh out of this even being a thing, but it is. Habits build off of each other, so it stands to reason that fostering good habits will lead to more good habits. Making my bed is my way of starting the day with that one good habit. This may seem like a simple task, but if you do it, you've already accomplished the first task of your day.
As a 23 year old, I spent 18 weeks at Officer Candidate School to become an officer in the U.S. Coast Guard. Let me tell you, those 18 weeks were the longest of my life. If you've never been in a military environment like OCS or bootcamp, I'll give you the inside scoop: it's all about attention to detail. In a nutshell, the small stuff matters, and if you accomplish the small stuff, you can move on to accomplishing the bigger stuff in your day.
Making my bed is a small accomplishment that allows me to move onto something bigger.Those 18 weeks showed me how powerful habits are, even the seemingly simple, little habits we take for granted every day.
P.S. A couple of years ago I listened to this commencement speech, and thought that it did such a good job of articulating everything I've come to believe about simple habits.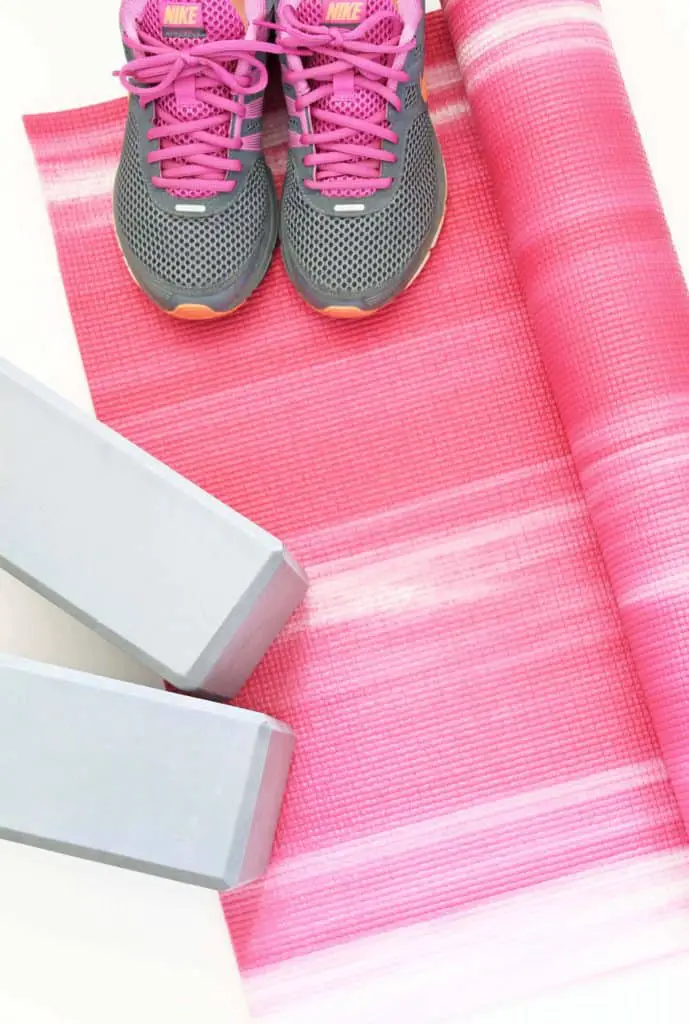 2. Stretching
I stretch every morning. Now when I say stretch, I'm not talking about an hour long yoga session, I mean for five minutes I take the time to do some simple stretches that loosen up my muscles and help with flexibility. I'm a big believer in this, here's why: I would love to tell you it's because I'm the perfect earth mother and I'm doing it because it's good for my body, but I'm doing it for much more selfish reasons; I don't want to be in pain.
Maybe I'm getting old, but for me, I've found that stretching literally makes me feel better. Stretching out back muscles helps reduce headaches, and the health benefits of good posture and circulation are too numerous to list. I also spend a lot of time sitting throughout the day, and muscle memory is a real thing. If that's the only thing my muscles know, why am I surprised when back pain or tension headaches show up?
p.s. If you're looking for some easy morning stretches, these are some of my favorites.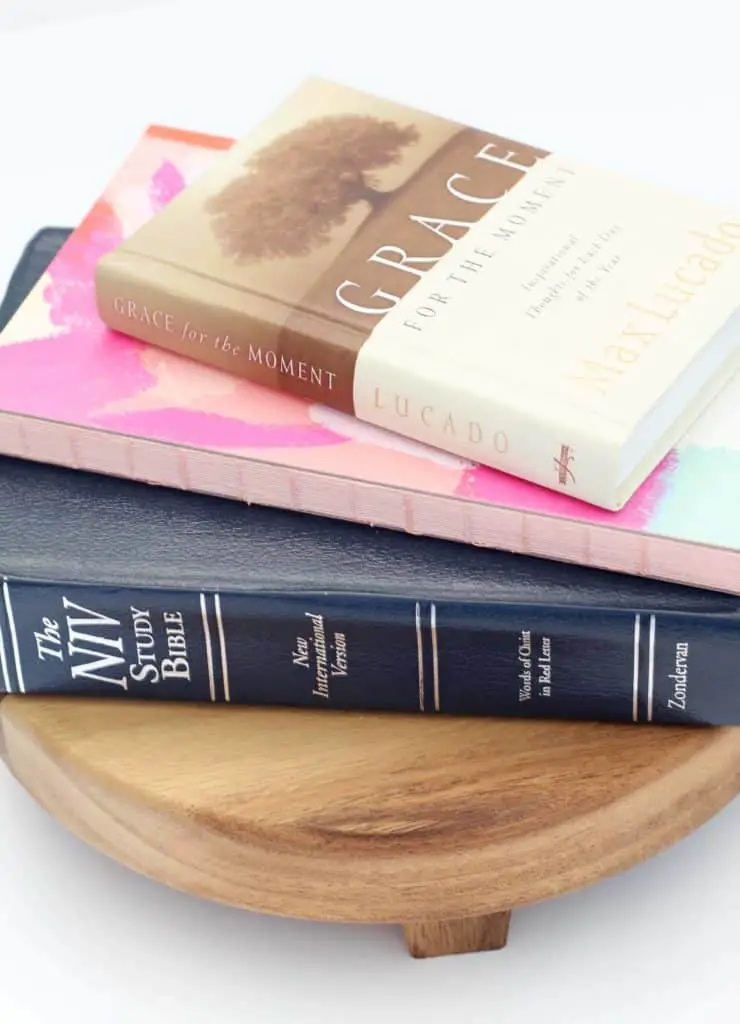 3. Devotionals
I have a devotional time every morning. I started doing this in high school and it has stuck with me ever since. If you're not religiously inclined, this may seem a little strange to you and I totally get that;) Devotional time is my way of putting time into my relationship with God. I didn't get to know my husband based on a once a week hour long session…..why would I expect once a week at church to be enough to get to know God?
But here's the thing, this has definitely varied throughout each season of my life. Sometimes it's 10 minutes, sometimes it's half an hour. One of my new year's resolutions this year  was to read through the Bible in a year, which I'm doing using the Blue Letter Bible Plan, but when I'm not doing that I love Max Lucado's Grace for the Moment devotional.  Jobs, kids, and life circumstances all play a part, but for me, the important part is getting to connect with God a little bit better each day.
And those are the 3 things I do every morning to start my day off right. This is just what I do, and is not meant in any way to be some magic recipe! I believe we are all uniquely made, so what works for me might not work for you. Try out different things, figure out what does work for you, and start building on that!
Want to save this post? Pin it here!