Minimalism is trendy right now, but you don't have to commit to being a minimalist to reap many of the benefits. Read on to see what I mean by accidental minimalism and what I learned from moving.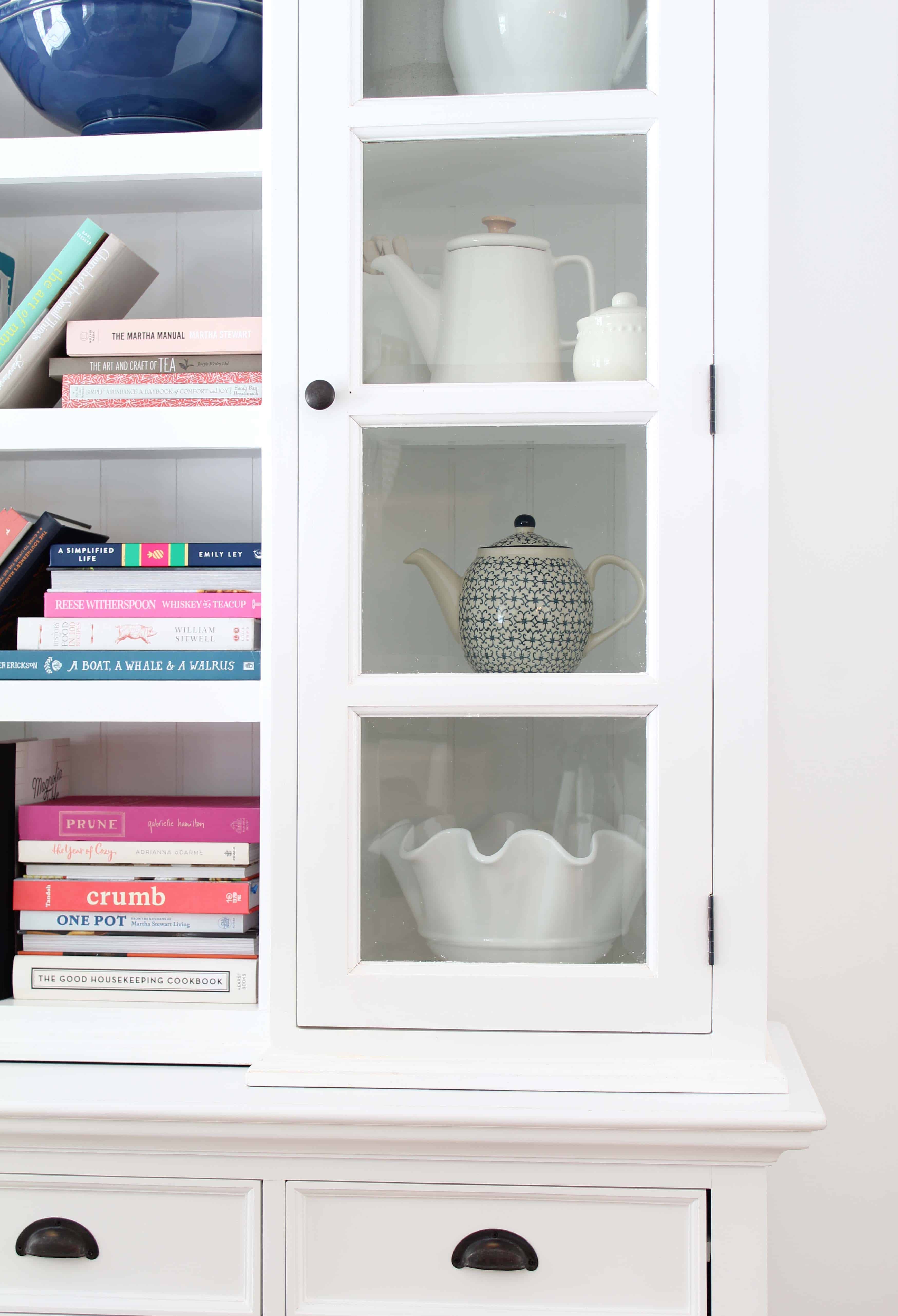 Do you ever wonder why organizing feels so good? Or why boutique hotel rooms seem to have that perfect balance between comfort and calm? How about that feeling you get when you walk by a room that's just been freshly cleaned and decluttered? Have you ever really examined what makes you feel good about your surroundings?
I've been a life long lover of home decor and the general idea of making a home, but until we moved this past fall I hadn't put a lot of thought into what exactly makes a room or home feel good to me. This may sound like a nebulous topic, and it's certainly a first world one, but I had an epiphany about it as we were living in a semi empty house this fall with most of our household items in boxes out in the garage: the semi empty rooms felt good.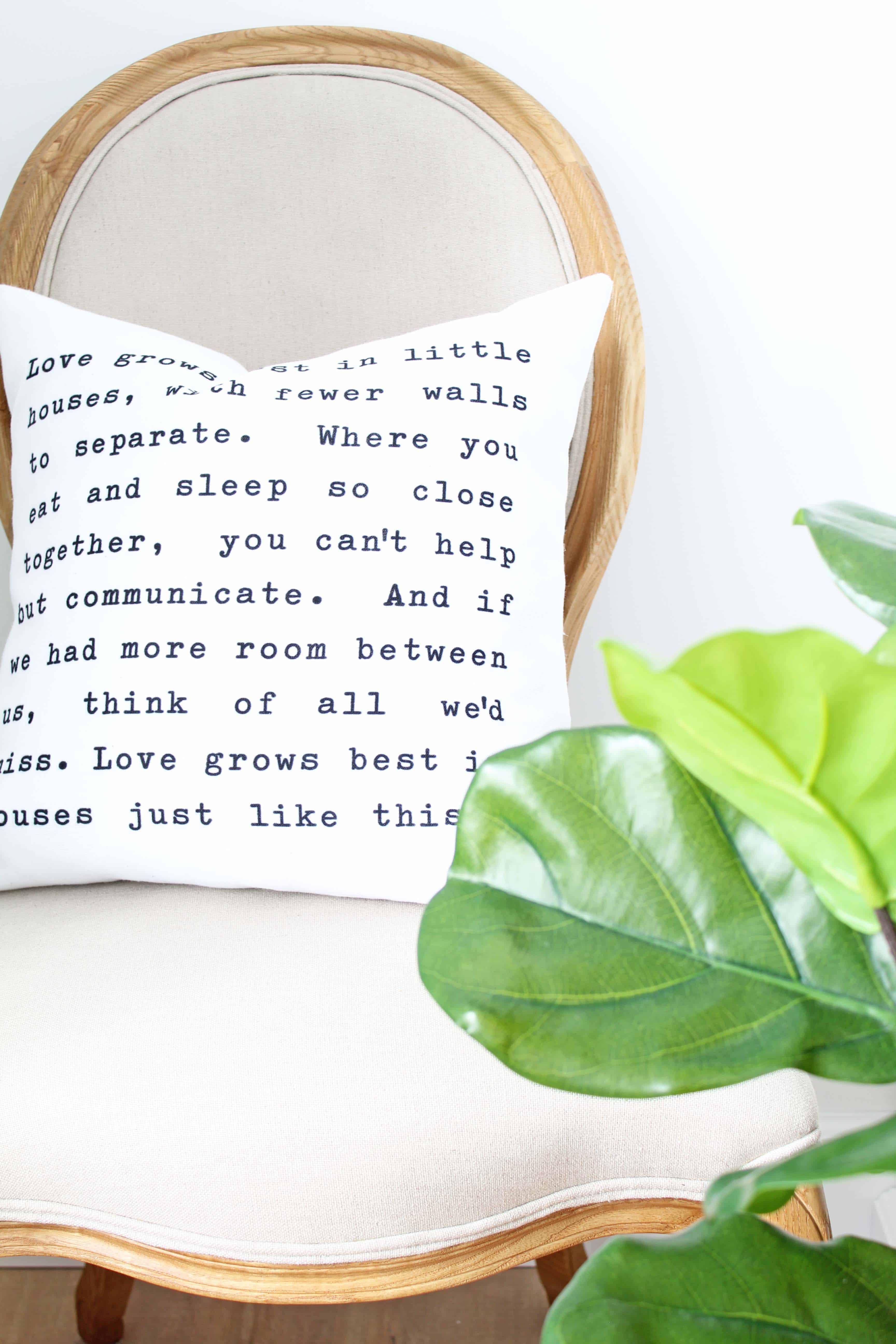 Accidental Minimalism: What I Learned From Moving
Before I get any further into this post, just know that I'm not advocating we all go out and get rid of our belongings. I also think we get caught up in labels sometimes. I don't think I would ever call myself a true minimalist, mostly because it makes me think of bare rooms and a certain lack of coziness. But the truth is, even if we don't identify ourselves as "something" (insert whatever label you care to) we can often still learn so much from it and apply to our own lives in our own way. I believe this is especially true of designing and making a home.
Which leads me back to this fall. I was sitting on the couch in our living room looking at the bare walls and the empty dining table across the room. The sunlight was streaming in through the windows and everything just seemed so spacious. And calm. And simple. There was room for our daughter to run around. We didn't have to step over or around anything to get somewhere. Life just seemed a little simpler with less stuff around.
Which was a little depressing in a way. After all, it felt like we had just about killed ourselves sorting, packing, and moving all of our stuff for the 3 hour move across the state we had just made. But it got me thinking. Now was the perfect time to be a gatekeeper to what came back into our home. It was all stacked  in boxes out in our garage – what if we ruthlessly purged what we didn't really need as we unpacked? Maybe we could keep the feeling of calm and simple but still have things around us that make a house a home.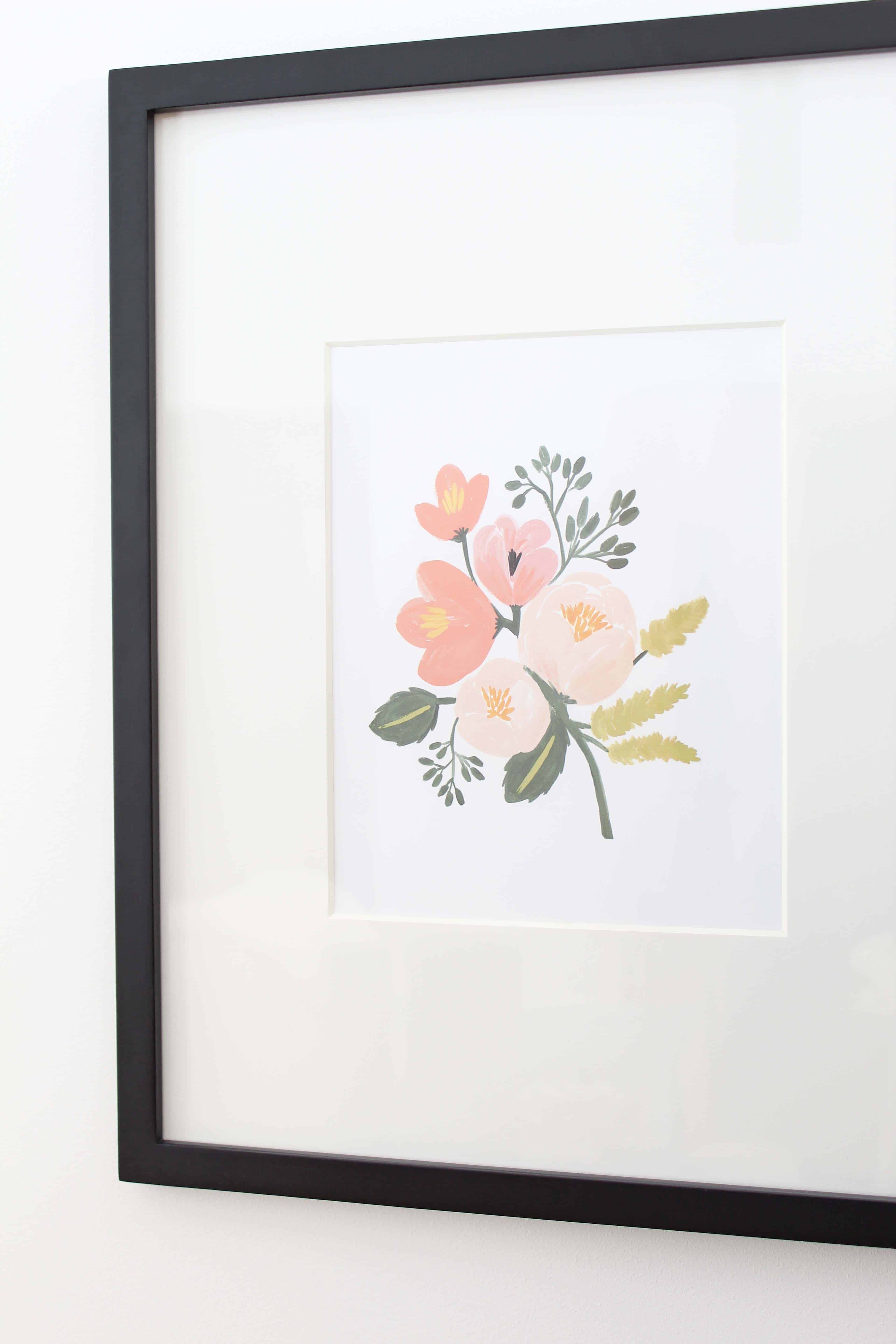 The Reality of Living With Less
Now I would love to tell you that we got rid of half of our household belongings and are now living in a utopia of spacious rooms that stream sunlight on a daily basis, but the truth is much less dramatic. We have made some really good progress putting this plan into action, but like all good things, it's taking time. Partly because our home renovation wasn't done when we moved in (and contractors always seem to run behind). And also because we ended up doing a lot of the finish work ourselves 😉
Only in the last month or so has it felt like we could actually start to unpack some of those boxes in the garage. Here are some of the take aways that I've learned as we've tried to pare down:
Personality Matters. 

I love to get rid of stuff, it makes me feel good. That's just my personality type. Some people (like my husband) are more sentimental about things, it's harder for them to part with items they think the *might* need in the future. This can be hard, and the only real way to work through it is by having patience with each other and trying to compromise where you can.

It's hard to get rid of nice things. If you're anything like me, the hardest part about paring down is that I've accumulated a lot of cute stuff. Cute stuff that wasn't cheap to buy either. But at the end of the day, if that cute stuff doesn't serve a specific purpose or have a specific place to live, it needs to go. Craigslist has really been my friend when it comes to getting rid of nicer things. It makes me feel better to get some money out of something that would otherwise be up in the attic waiting for the *perfect* time to be used.
Cozy doesn't necessarily mean lots of stuff. I think this is a common pitfall among home decor lovers. You can never have too much of a good thing, right? In my case, this literally meant plastic bin after plastic bin of home decor items I might use in the future. Things I might need for a future room, or a future house. Not things that I need for my current life or living situation.
Kids = Stuff. Before children we had the luxury of being a little bit selfish with our space. There was more storage space for our stuff and more visual space free of toys and play kitchens. A child is another human being who brings things into the home (both necessary and unnecessary.) Once I thought about it that was I realized I needed to get rid of some of my stuff in order to make room for  more of her things.
I would love to hear your thoughts on living with less and what it means to you (any special tricks to letting go of things?)  Thank you, as always, for stopping by!
P.S. If you liked this post, you might also enjoy  Curating A Unique Home in A World of Sameness
Want to save this post? Pin it here!