These unique book storage ideas for the whole house are a fun way to organize your books so they're always close at hand!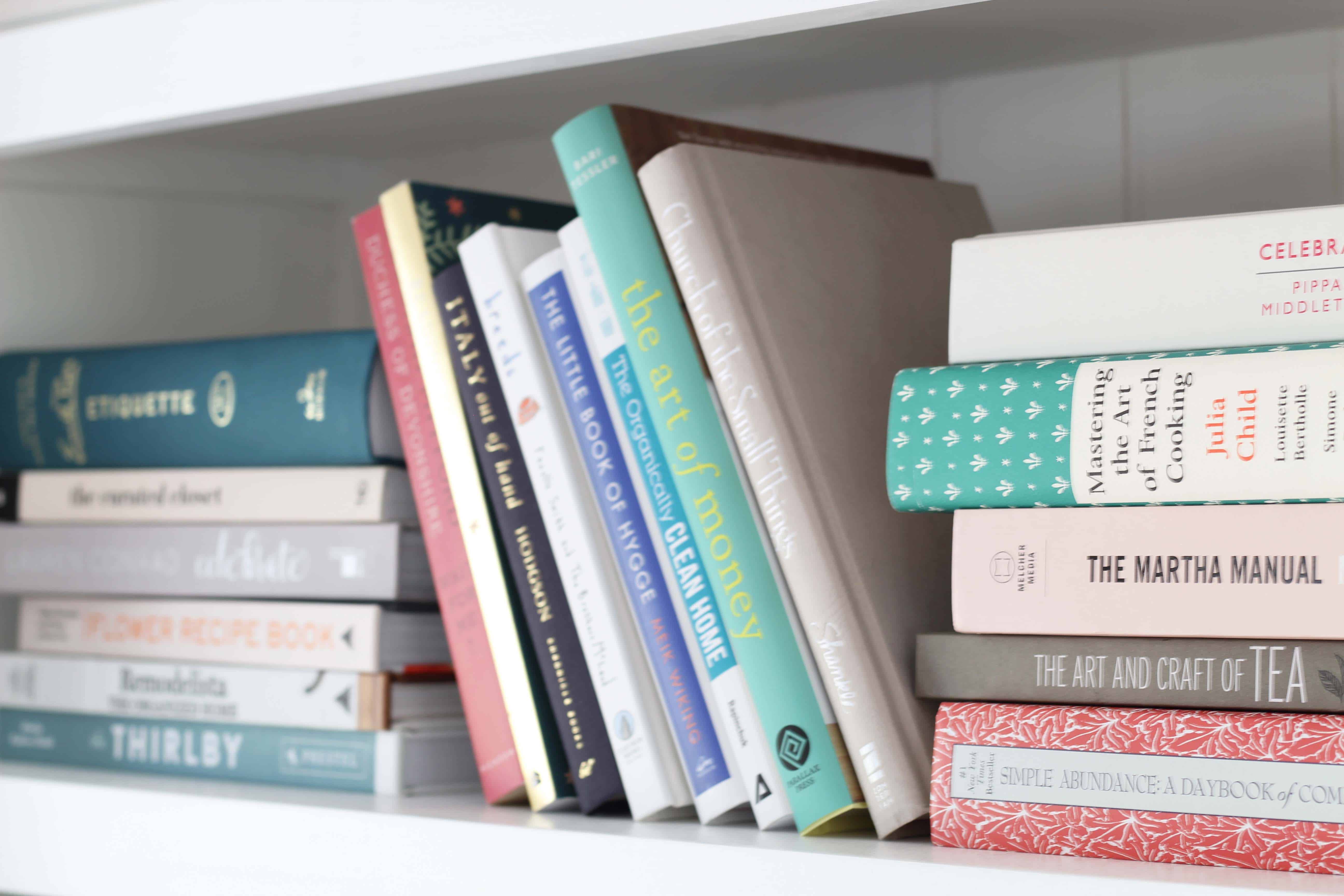 Unique Book Storage Ideas For The Whole House
I'm back today with another book post. It's definitely my happy place when it comes to topics to blog about and short of starting a book blog, it fills the inner bookish nerd that I am deep down . 🙂
As we've gotten more and more settled into our home, finding spots to organize, store, and generally stash books has become one of the organizing conundrums that we face on a daily basis. How many books is too many books? And how do you get rid of books that feel like old friends? While I'm all for streamlining clutter, book clutter is something I can generally get behind. Because it's good clutter. In my opinion.
Whether you have a lot of books, or a small collection that you want to display, I hope this post gives you a new idea or two for not only loving the books you have, but storing them in a way that maximizes your enjoyment of them!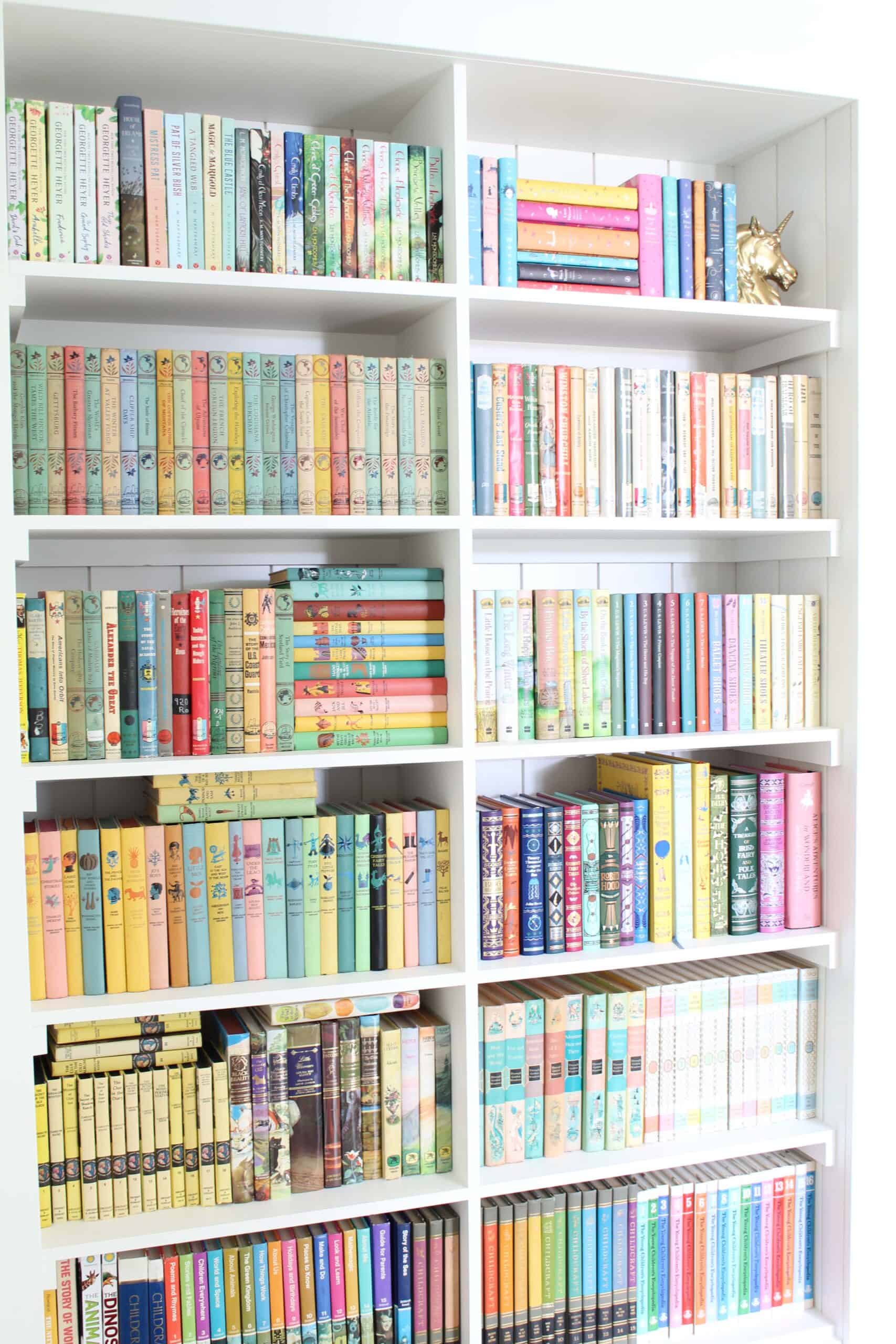 Convert A Closet Into A Bookshelf
When all else fails, take space from an unused closet. We converted one of our hall closets into a built-in bookshelf. Best. Decision. Ever. It gave us a lot more book storage in our home, and bonus…. more character! Check out the full reveal in this post!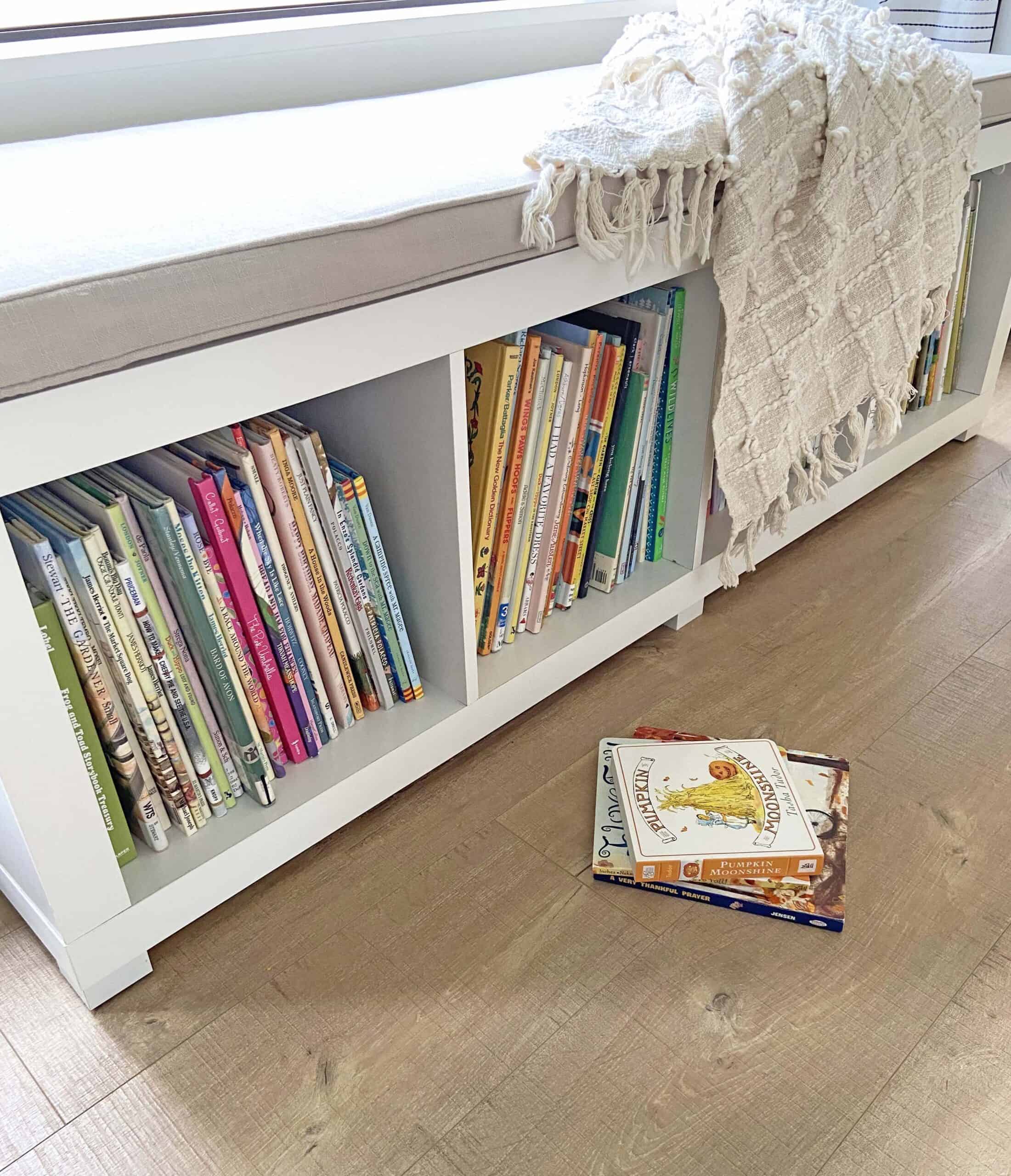 Create A Window Seat Book Bench
We placed this affordable bench with storage in our living room for extra picture book storage, but it would work just as well for regular books. It creates a cozy reading spot and holds a TON of picture books. Half the battle with books is just knowing what you have to read and keeping it organized. This bench keeps books handy and in plain sight where they are ready to read! (I've linked the bench we bought in the post sources link below)
Post Sources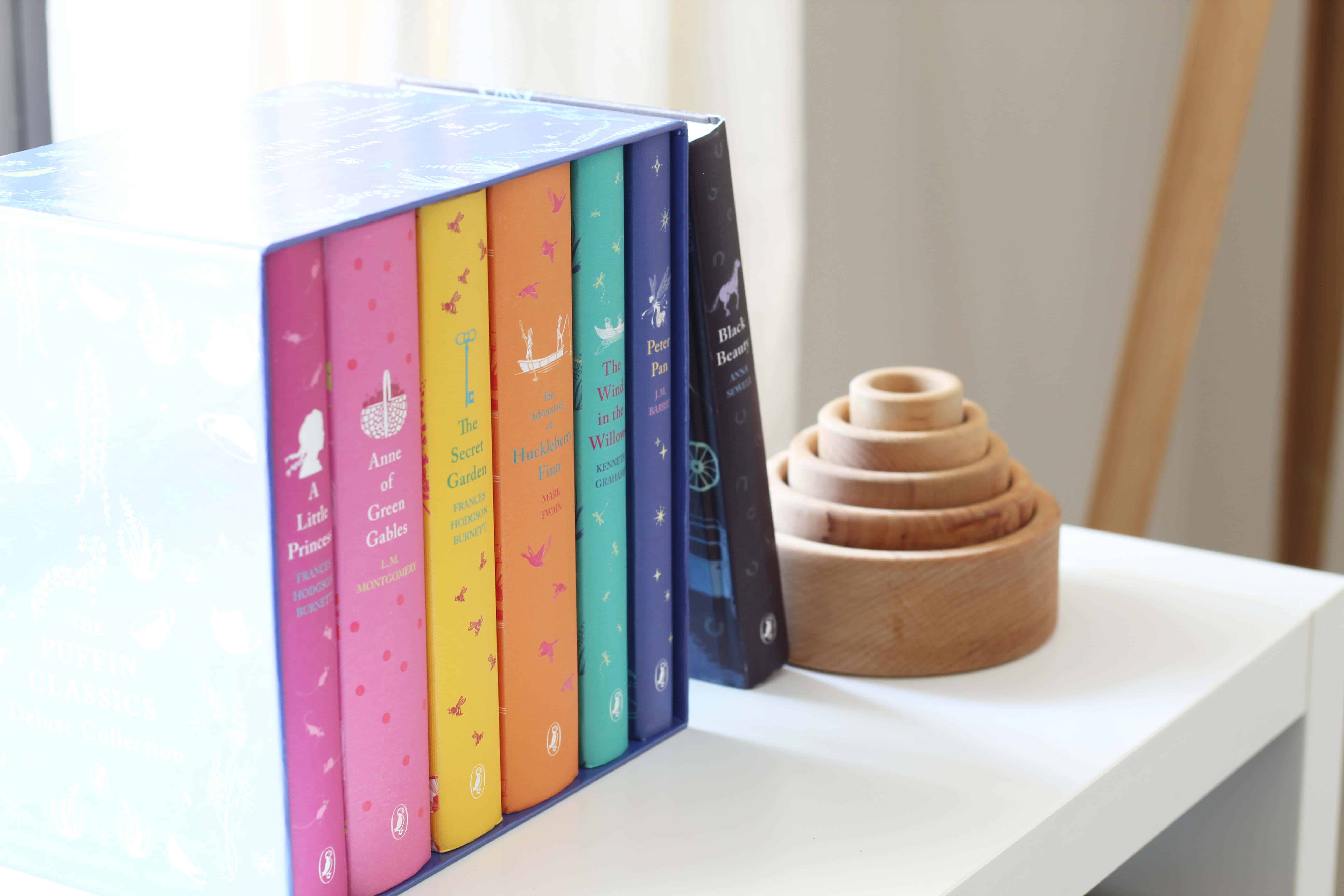 Children's Book Storage Ideas
Children's books have turned out to be one of my very favorite things. There is just something about reading to your child and getting to introduce them to the amazing world that awaits them inside a book that definitely makes the highlights list when it comes to being a parent.
While I don't think you can ever have too many children's books, I do believe that organizing them and displaying them in a way that makes them easily accessible for childhood reading is key.
One of the best purchases we made for our toddler's room when we moved was a kid-sized bookshelf in the form of an acrylic book cart.  Her room is short on space for a traditional bookcase, and this pint sized book cart fits more books than you would think all while keeping them readily available for reading breaks throughout the day. You can see the full toddler room tour here.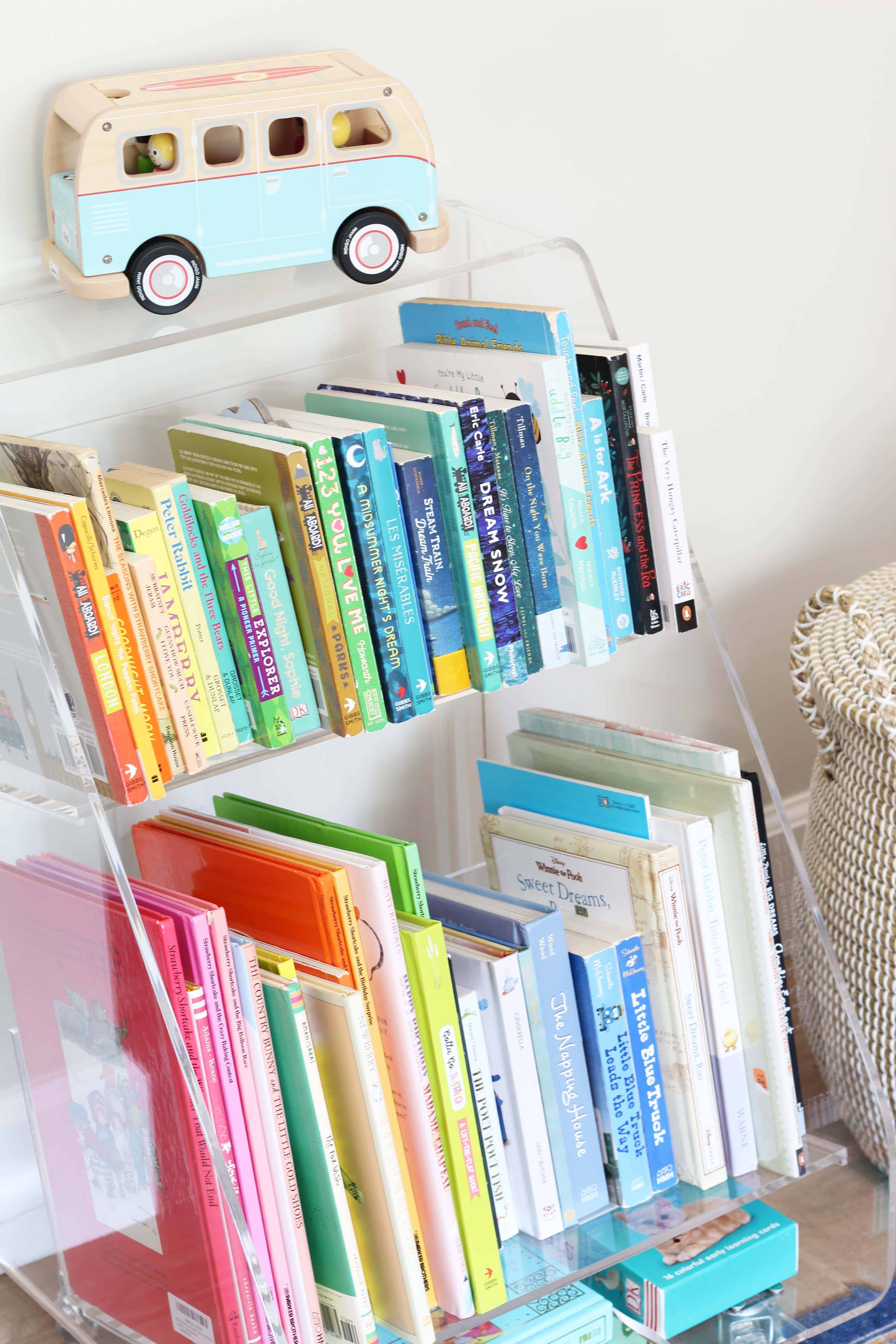 Post Sources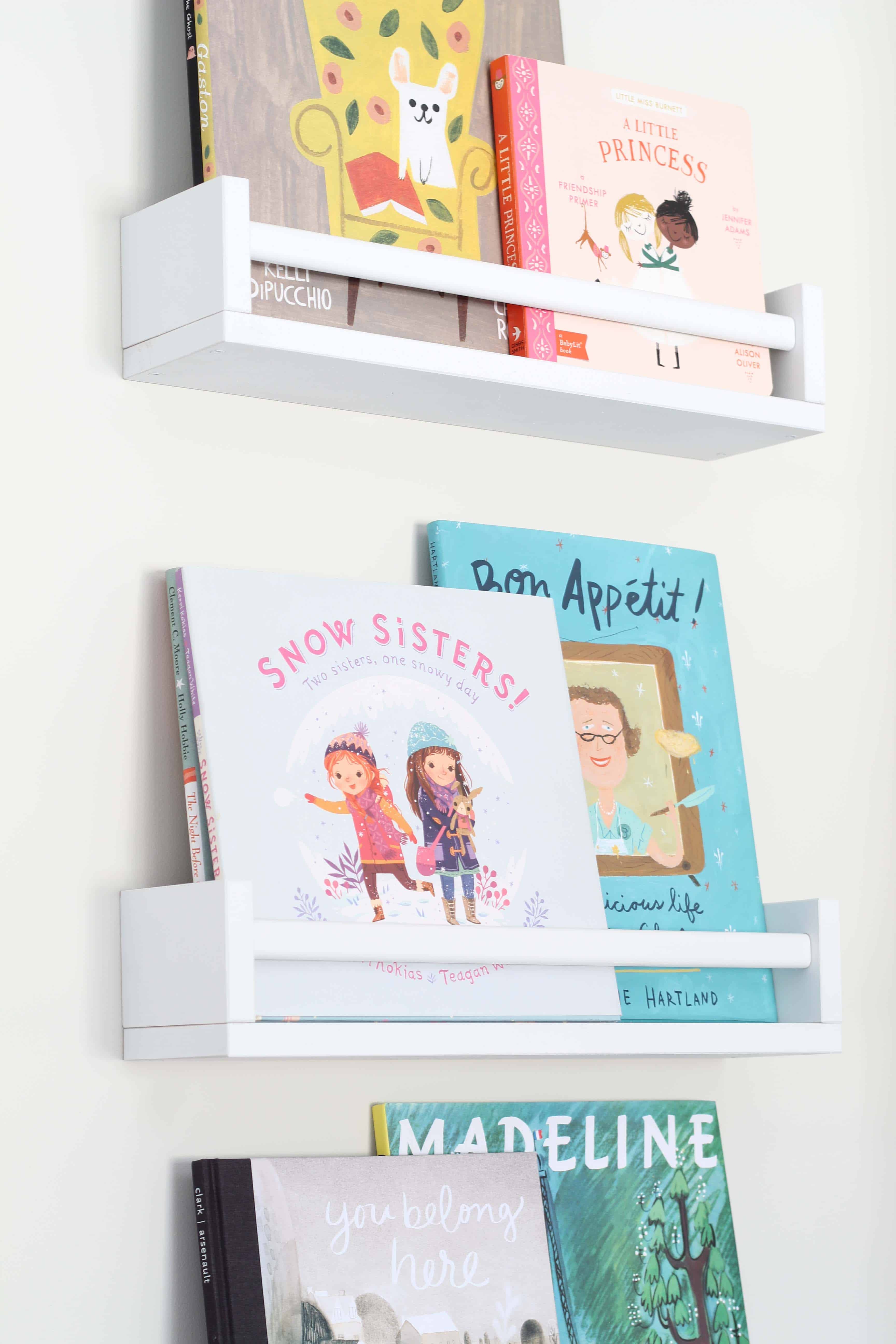 Try Vertical Wall Shelves
Going vertical is another way to display books that you enjoy reading. It allows them to double as artwork in a homey, non-pretentious way. You've probably seen books displayed this way mostly in kids rooms (we've done this in a couple of different nursery and kid's rooms) but it could easily look just as good with an adult book collection.
I would love to try this somewhere in our home with my Ann of Green Gables collection, but just haven't found the perfect spot for it. If you are looking for a more grown-up style display, I would intermix some art to keep it cohesive with the feel of a main living space.

Add A Space Saving Bookshelf
We recently added a slim, modern style bookshelf to an unused corner of our bedroom. While we didn't have space for a traditional bookshelf, this space saving ladder style bookshelf holds a ton of books and works with numerous design styles. I love it.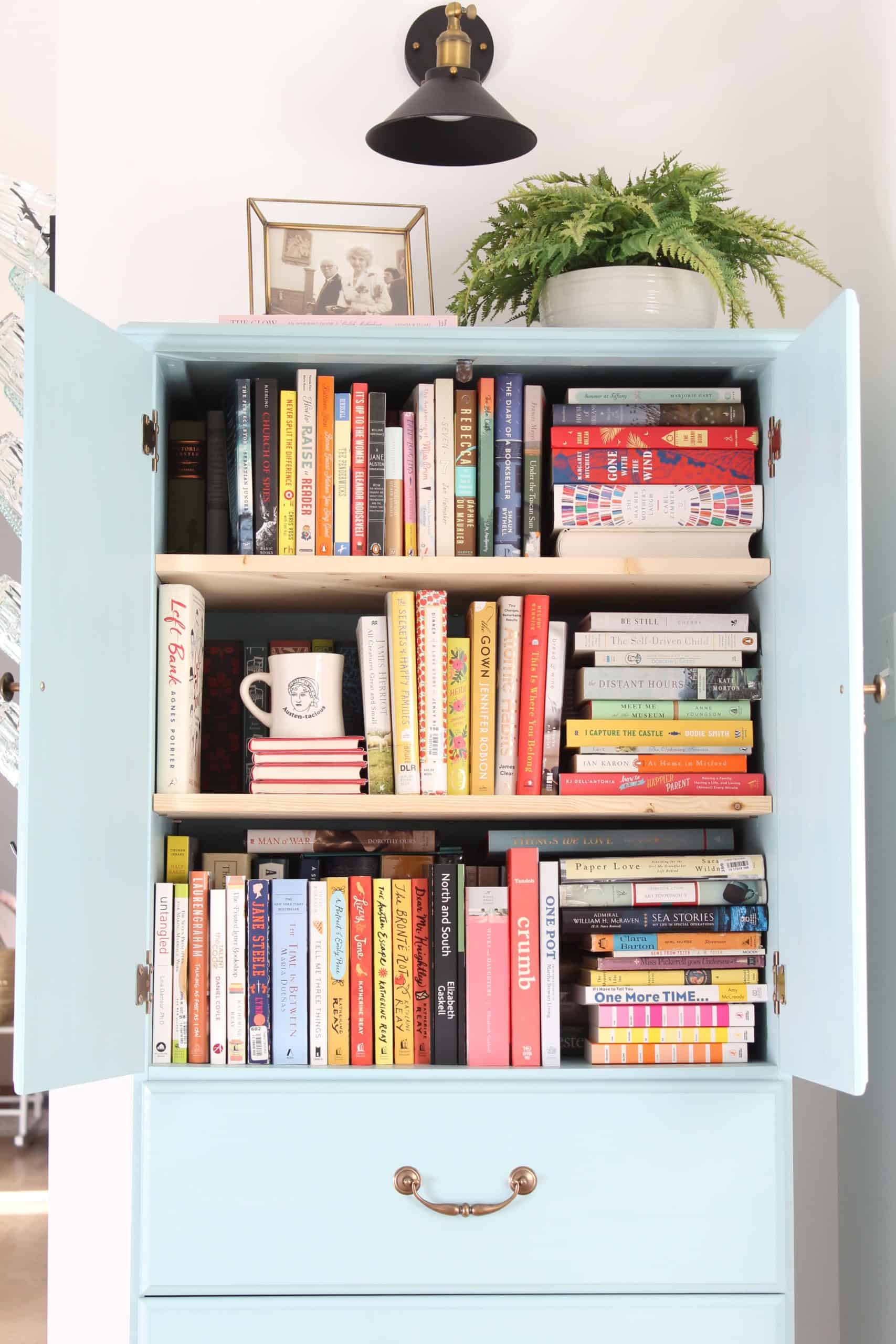 Convert A Cabinet Into A Mini Home Library
If your home is short on bookshelves, or book storage in general, think about making your own free standing home library. The possibilities are endless, so it really depends on your space/style. We had an empty corner in our hallway that has ended up doubling as a home library courtesy of a TV cabinet we made over to look like a vintage armoire.
Let me tell you, that little armoire is full of books two rows deep on each shelf. It's easily accessible at the center of our home and walking by it you would never know its true purpose. So whether you're looking to hide messy stacks of books, or just for extra storage, I highly recommend getting yourself to the thrift store to peruse the furniture section.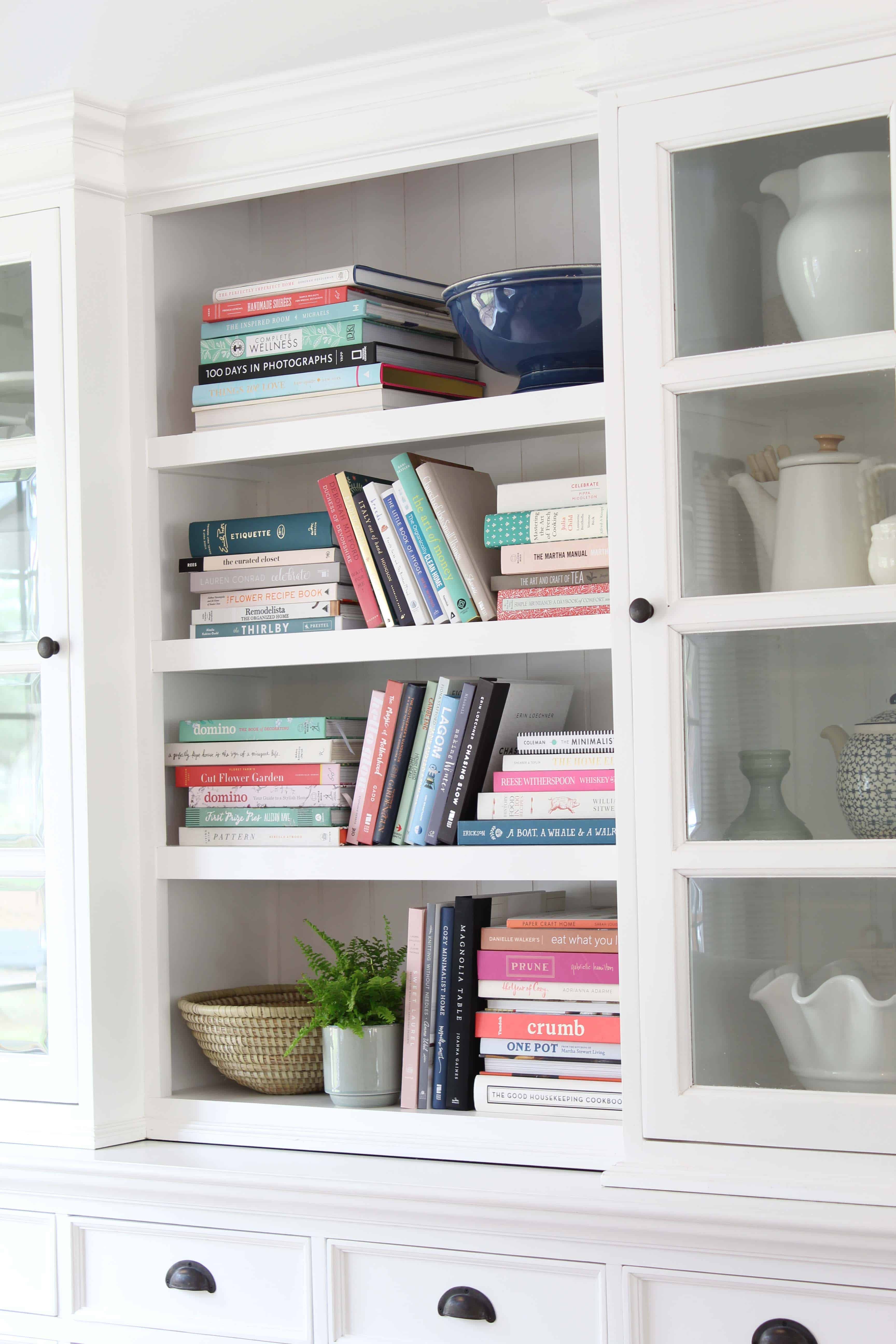 Main Living Area Book Storage
Sometimes rearranging the books you own is all you need to do to spark some organization inspiration for your home library. I did a whole post last year on displaying books in our main living area. Books are personal and there are literally a million different ways to arrange them for personal use. Since there is no wrong way to curate your home library, I had some fun organizing by color in our predominantly white living room.
I love to add little touches to our bookshelves that give a nod to the season in some small way. It might be something as simple as a garland for the Christmas season or some fairy lights and pumpkins to up the cozy factor during the fall months. Whatever I end up using, the books are always there and serve as a backdrop to the touches of seasonal decor.

Decorating With Books
You know the Cicero quote "a room without books is like a body without a soul?" I'm a firm believer that books can add life to any room in your home. They are interesting to look at and add character to your home in a way that traditional decor items never can.
Stacks of books around our home are by far my favorite way to decorate with a practical, everyday item. If you're looking to start somewhere with your home decorating, I say start with books and plants. You just can't go wrong. Both add life and interest and aren't going to go out of style or be too trendy.
One of my favorite ways to change the way a stack of books looks is to take the dust jackets off. Often times the interior hardcover of the book is a completely different color than the dust jacket. It's also more simple in design (often times just the title) and has that great linen-like texture that it's bound in.
This allows you to change up the colors of your book stack as well as adding a cozy vibe with the texture of the clothbound books.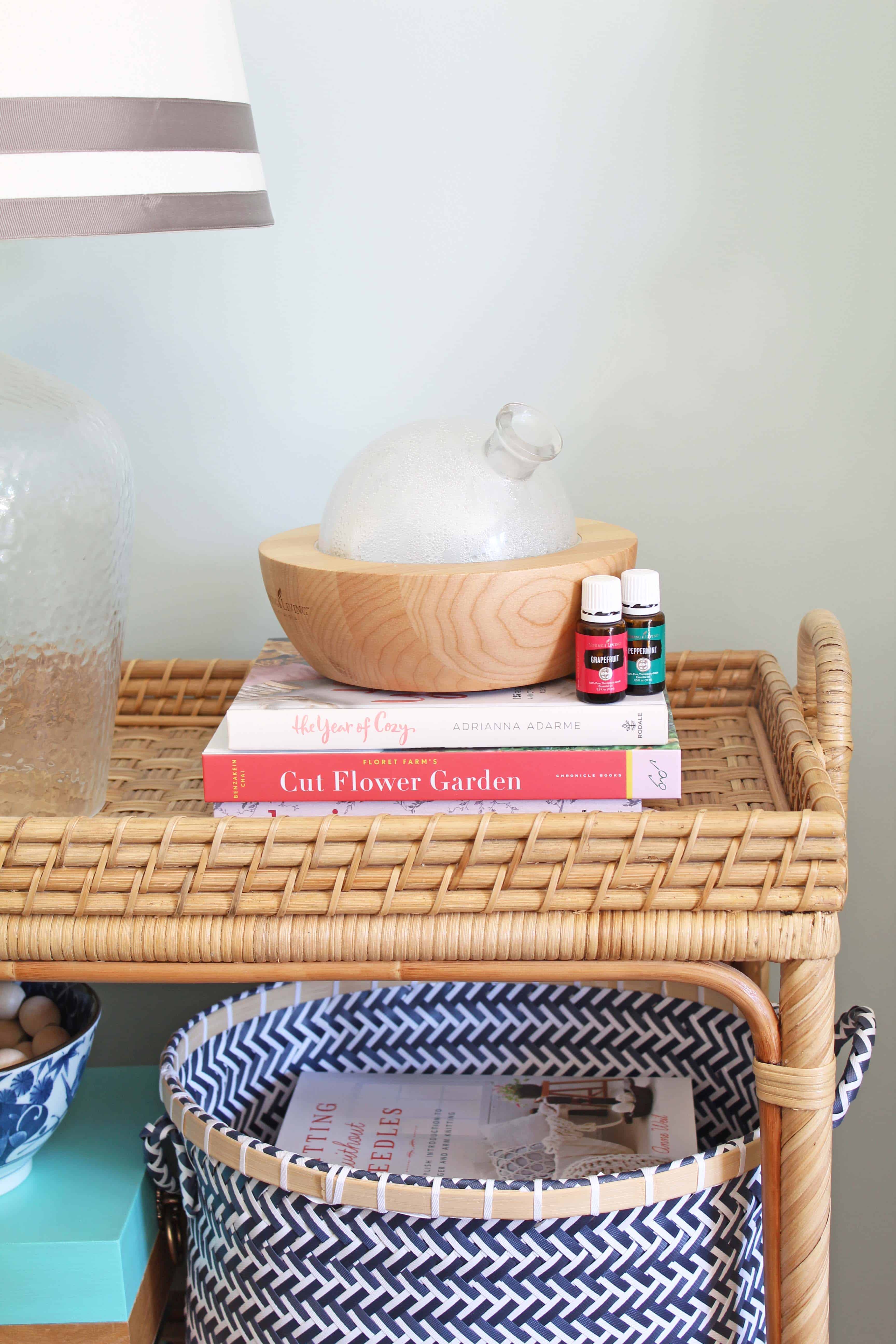 Books can have such a profound impact on our lives. They can transport us to places we can only dream of going, teach us new things, and open up whole new worlds to us. So why not display what inspires you? After all, your home should reflect who you are not just on the surface level, but what inspires you and makes you who you are as a person.
Post Sources

This post contains some affiliate links for your convenience. Click here to read my full disclosure policy.
Want to save this post? Pin it here!