Have you ever wanted to add a reading nook to your bedroom? Check out these bedroom reading nook ideas for inspiration!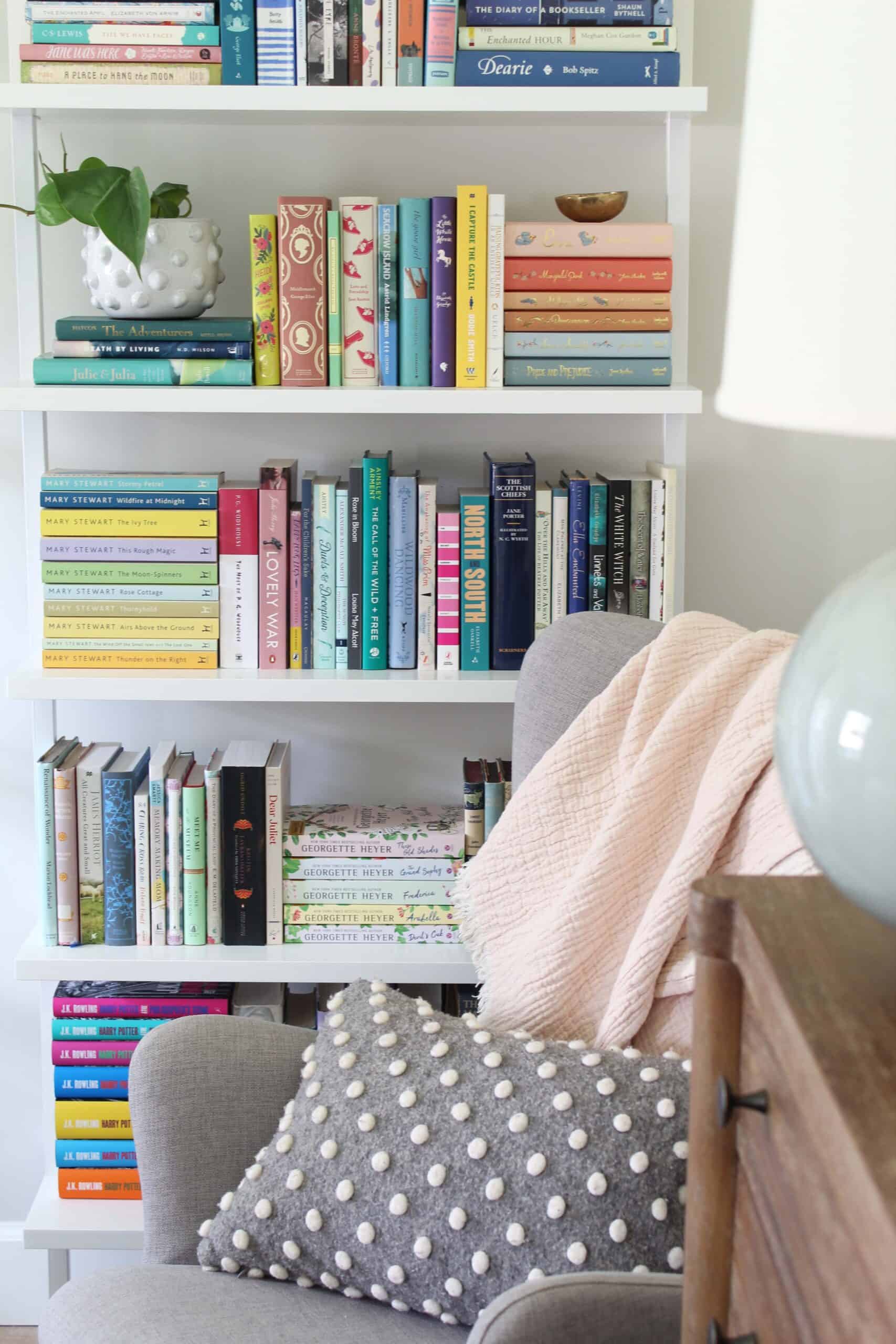 Small Bedroom Reading Nook Ideas
Our house isn't overly large, and when I want to spend an hour or two reading alone, most of the time that happens in our bedroom.  It didn't take me long to realize that creating a cozy little reading nook in here would be pretty simple and bring lots of joy.
We have a smallish bedroom with room for an average size armchair, but not a lot of room leftover for much else (i.e. bookshelf, side table, etc.) I wasn't sure what was going to work in here, but after a little bit of creative brainstorming I was able to create a small space where I can escape with a good book 🙂  Here are some ideas for creating a small bedroom reading nook if you're in the market for one!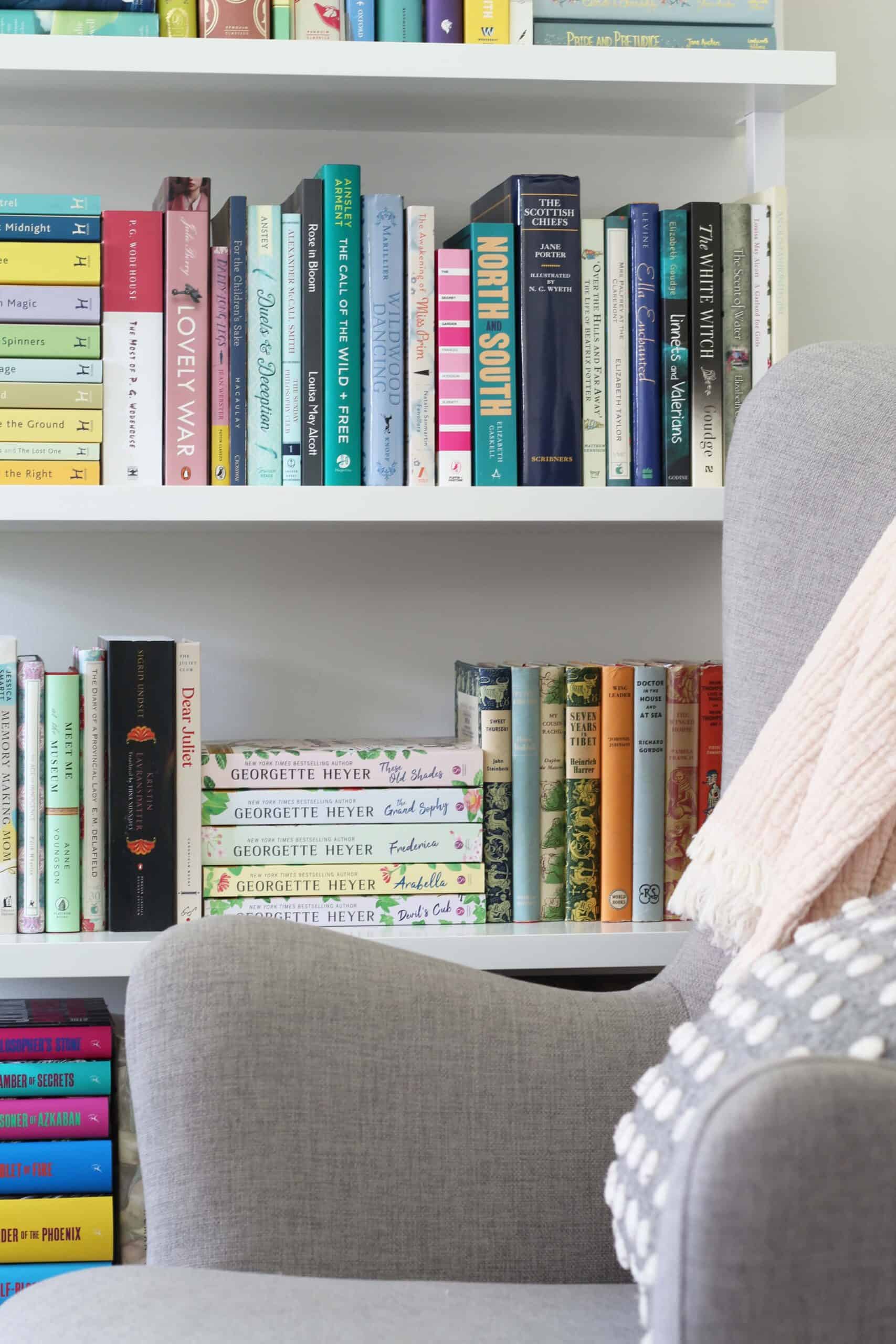 Choose A Comfy Reading Chair
It took me years (years!) to figure out that one of the keys to being productive when I do anything while sitting is a good chair. This definitely includes reading.  Having a good, high backed chair that is both comfy and supports your neck is worth it if you do a lot of reading.
I'm currently using a glider from our nursery as my reading chair because our 18 month old is still sleeping in our walk-in closet (small house problems 😉 ) But it fits the bill for being both comfortable and high backed. And let me tell you, I've logged A LOT of hours in this chair between babies and reading.
Our exact chair was bought years ago and is no longer available, but I've linked a similar one in the post sources.
Post Sources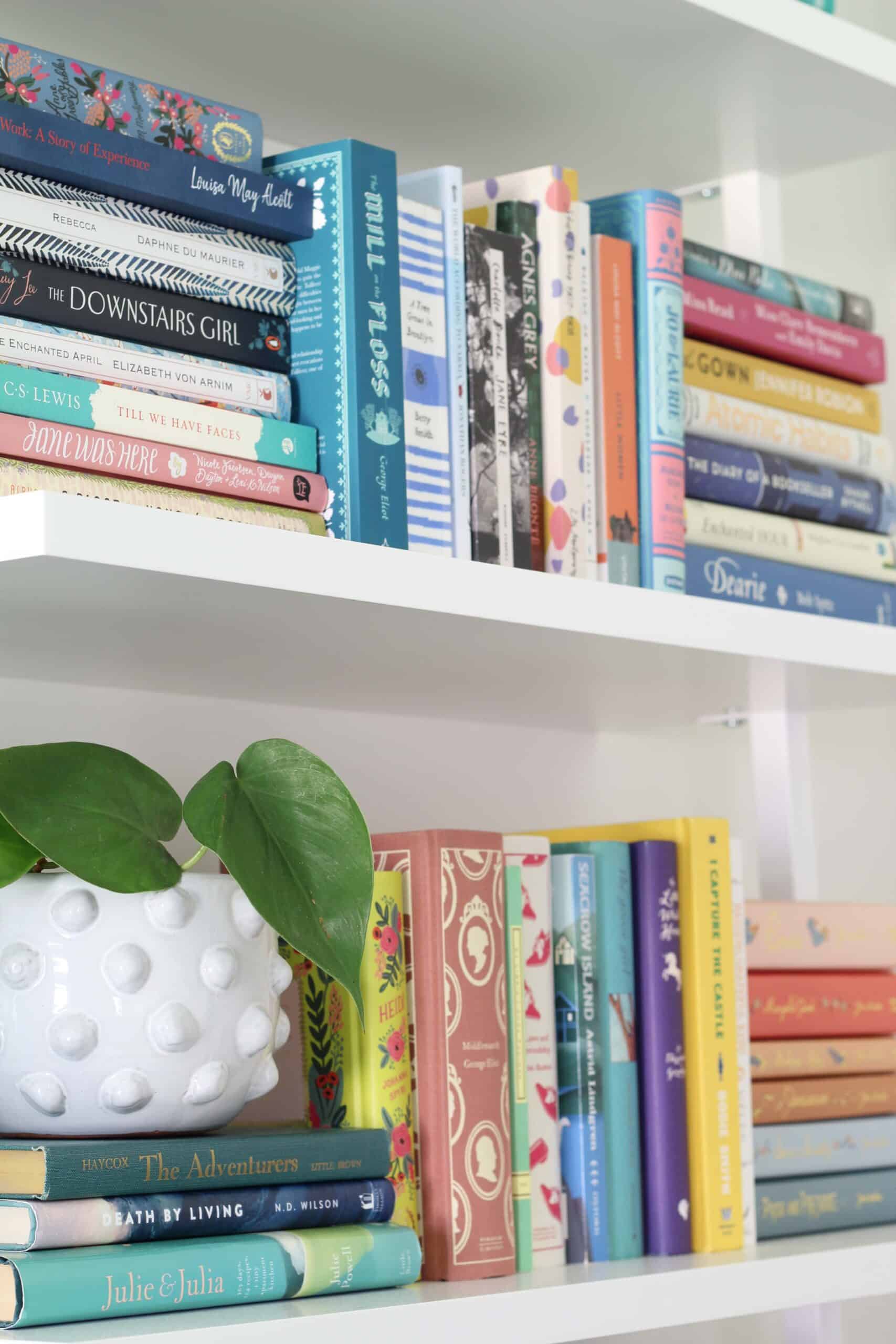 Add Some Creature Comforts
Consider adding little elements that make your space feel cozy. For me this was a light gauzy blanket (that I'll switch out for something heavier in the winter), a small pillow, a plant, and books (of course)!
If you have the room, here are a few more items you could consider adding:
A small side table to set drinks or other items on
Add a small ottoman or footstool
Your favorite candle or diffuser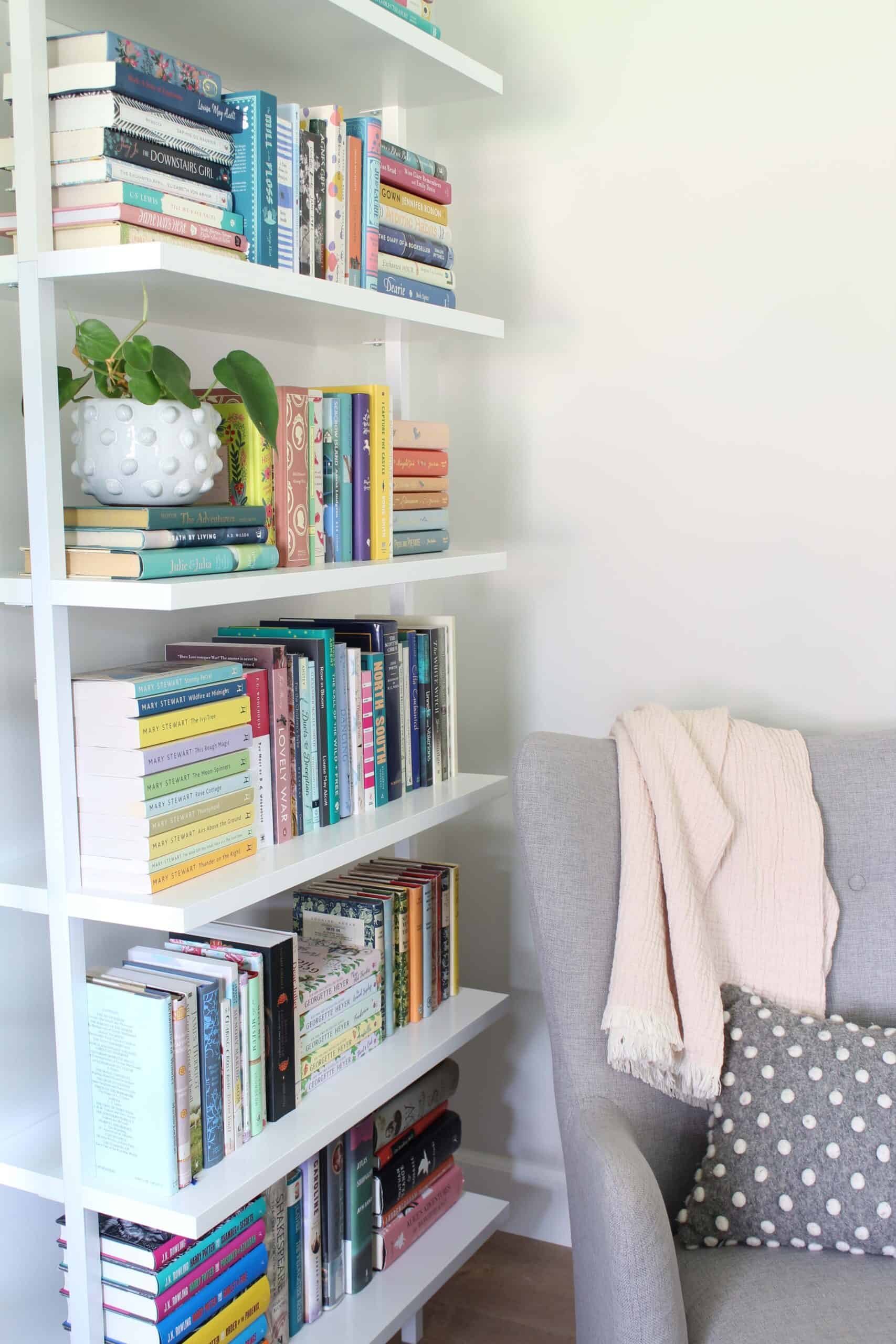 Consider Using A Space Saving Bookcase
For us, space was a huge consideration, so finding a bookshelf that would fit and hold lots of books was a must. Since there wasn't really room for a standard depth bookshelf I knew we would need to think a little bit outside the box when it came to book storage.
After a lot of back and forth I finally settled on a minimal ladder wall shelf that ticked all the boxes. It's less than a foot in depth and it anchors to the wall at the top. The weight of the books also helps stabilize it. I know it sounds a little silly, but getting to bring my books out of boxes from the garage and put them on shelves was like greeting old friends! Now my books are easily accessible and ready to read 🙂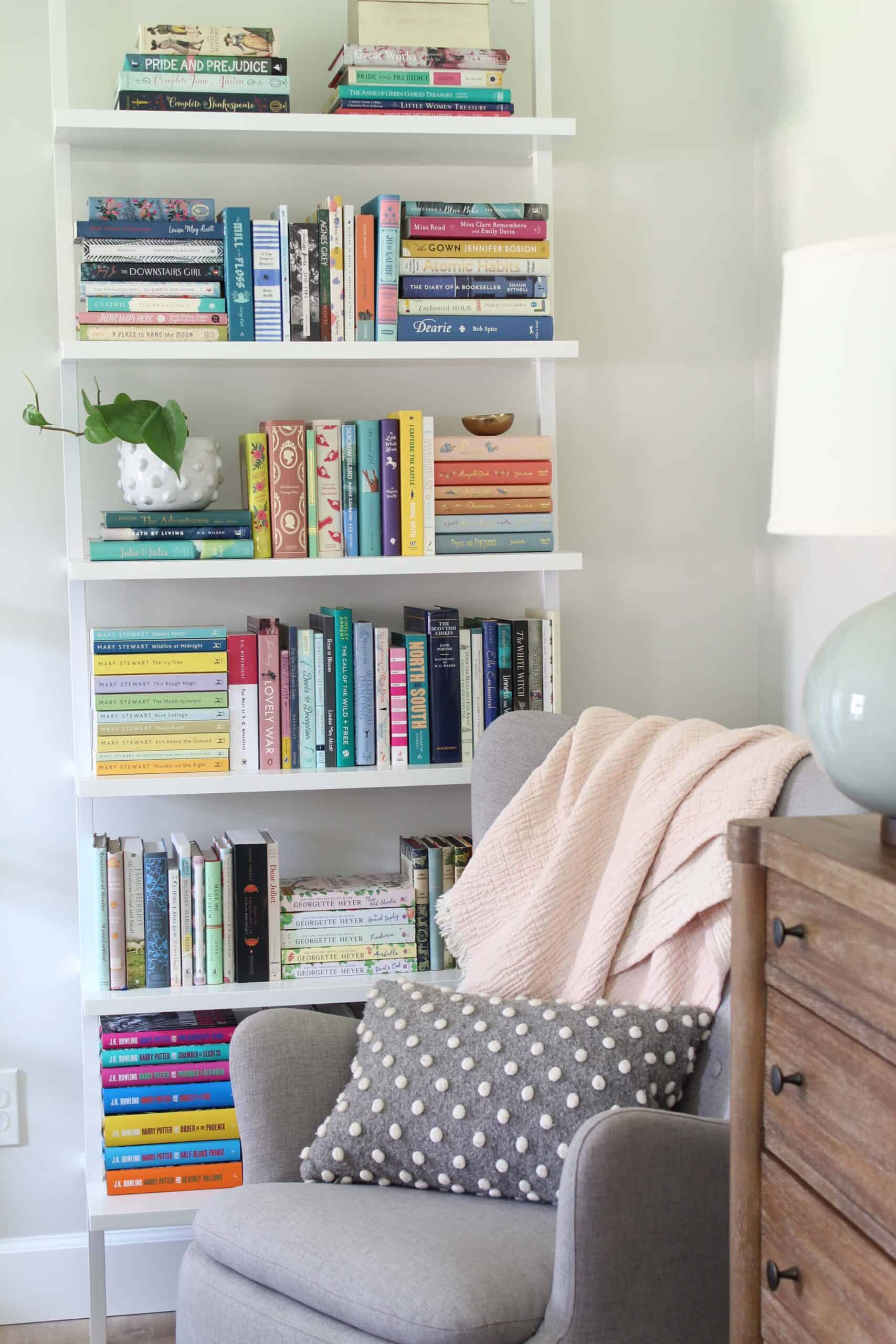 Make Sure You Have Good Lighting
After a chair, good lighting is probably one of the most important parts of creating a cozy reading nook. Since my reading nook is small, I'm using a table lamp we already have on our dresser. Here are some other creative ways to add lighting to a reading nook:
A standing floor lamp is a great way to add direct lighting, especially over a reading chair
If you're really short on space consider trying a wall mounted lamp. A lot of wall mounted lamps have a swing arm that allows you to adjust the height and direction of the light. Perfect for reading!
A side table and lamp is a great traditional option if you have the room for it. Plus, then you have a place to set a warm drink and a treat!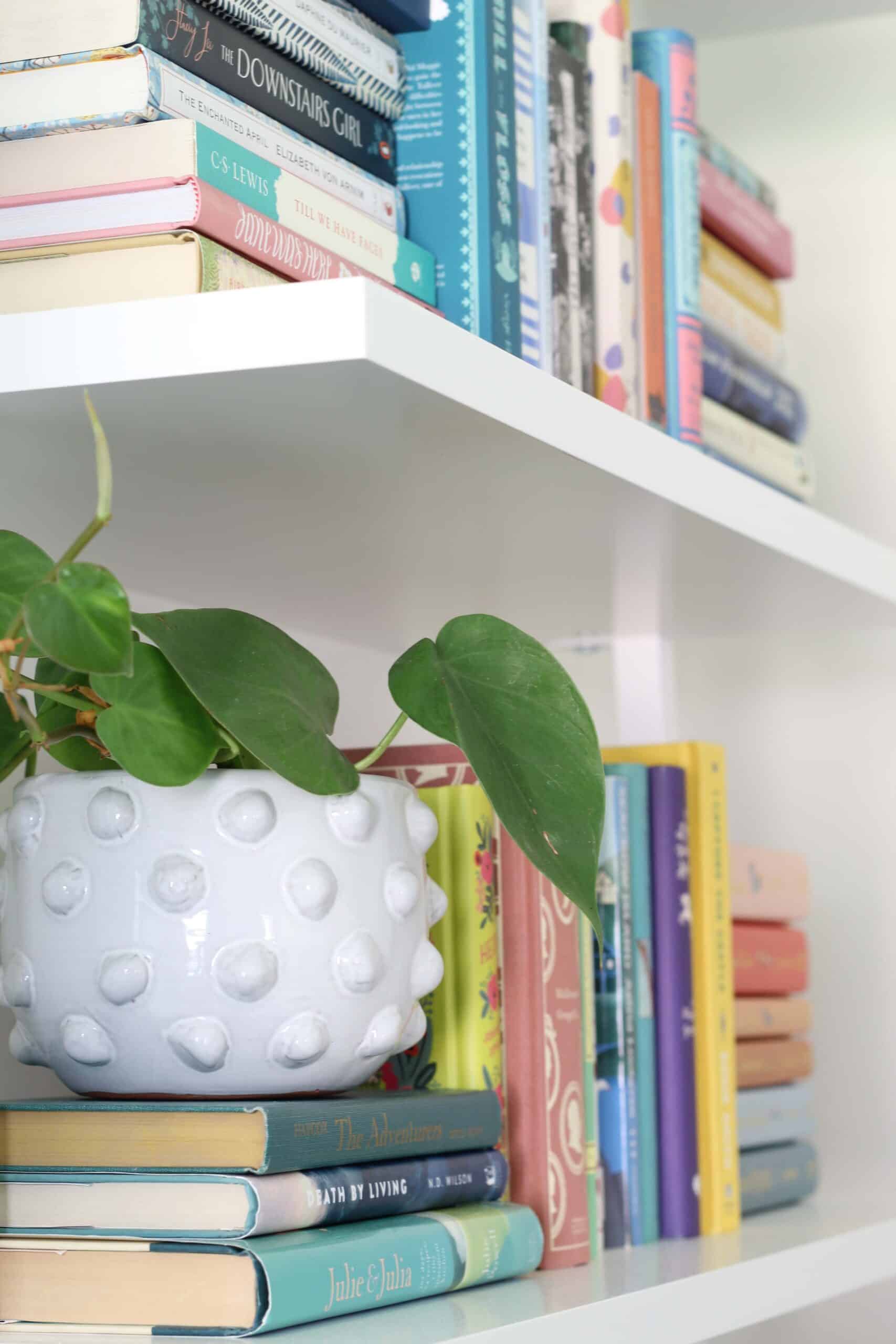 I hope this post gave you some ideas if you're thinking about creating your own reading nook. Remember, perfection isn't the goal, using your home joyfully is!
Like this? Your might enjoy these posts:
Post Sources

This post contains some affiliate links for your convenience. Click here to read my full disclosure policy.
Want to save this post? Pin it here!