Fall hygge is all about small rituals, more time at home, and savoring the little things. My idea of the perfect fall night revolves around all things cozy.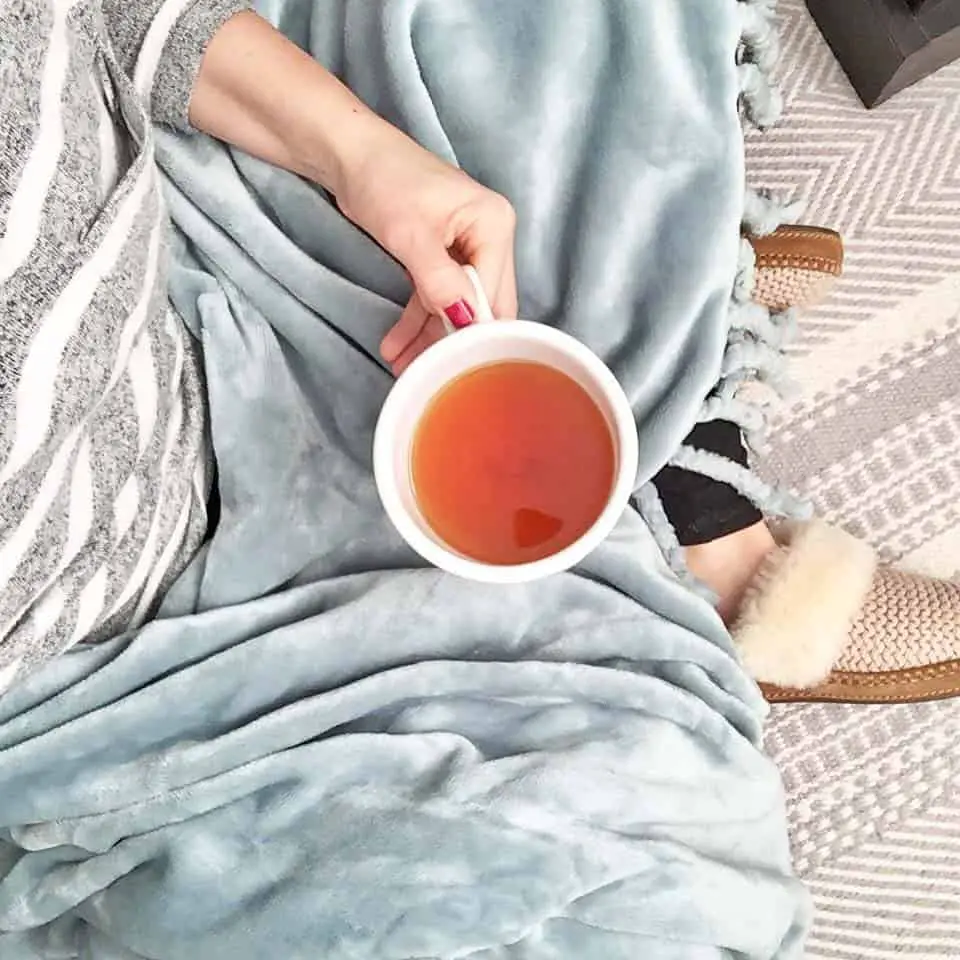 This post contains some affiliate links for your convenience. Click here to read my full disclosure policy.
I've been thinking about this post for awhile now, partly because it contains a lot of my favorite things and partly because the approach of fall always seems to bring a fresh start. I don't know if it's because so many things start over in the fall or because so many things come to an end with summer, but it's almost like a mini new year.
It's also traditionally the season when we start to get the urge to nest, to add in layers, and to focus on time with our families and friends. Maybe it's because this fall has been a little crazy for our family with our move  and  home renovations,  but I've been thinking a lot about savoring the little things – the small routines that make an ordinary day a little special.
The Routines We Choose to Nurture
I think we all have routines, it's human nature, but what kind of routines we choose to nurture and nourish is up to us. The little things can make your day. I know that sounds a bit trite, but I believe it with my whole heart.
When I was a new mom someone gave me the advice to get up 20 minutes earlier in the morning than my baby. I thought it was silly. What was I going to get done in 20 minutes? But I tried it, and lo and behold that 20 minutes made such a difference! I had 20 minutes to get myself somewhat together and make a cup of tea………rather than waking up to a crying baby and feeling like I'd just been run over by a mack truck!
I think that same concept of small routines or changes can have a huge impact on our day. Whether you get up a little earlier each morning to make yourself a chai latte, or take a bath each night after the kids go to bed, those routines give us stability and something enjoyable to look forward to. These routines or rituals don't always have to be daily either, they can change with the seasons (both literally and figuratively;) which adds a special little element of anticipation to them.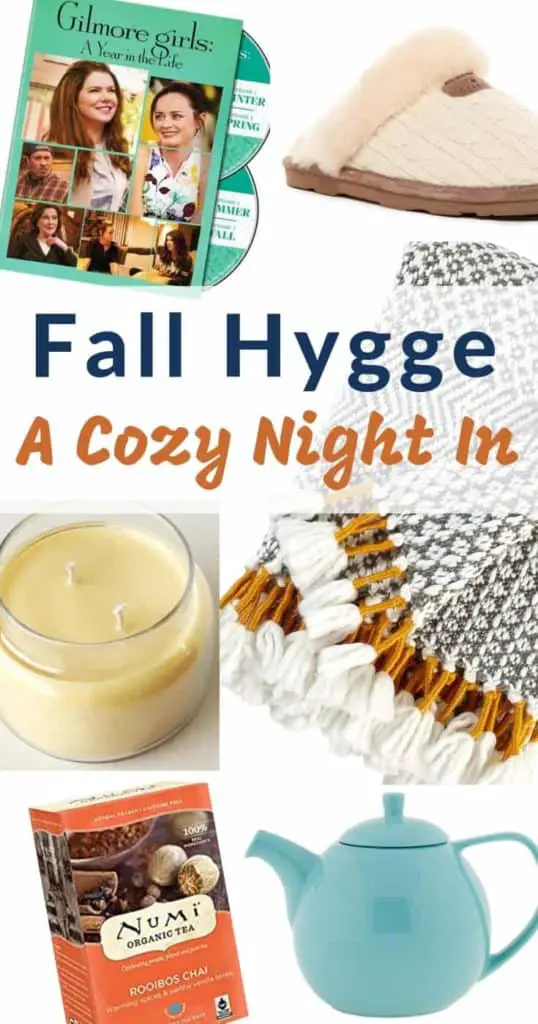 A Cozy Night In
In honor of fall and all of the routines that come with it, I thought I would share one of my favorite ones – a cozy night in.  As a homebody, fall has so many things to love; the cooler weather, the early sunsets, even the rainy Oregon days. Here's how I set the stage for a cozy night in:
Pop in a Gilmore Girls DVD – I'm not big on rewatching things, but Gilmore Girls  is one of my all time favorite TV series and I don't mind rewatching it one bit! The witty banter and mother/daughter relationship never gets old. Plus, who wouldn't love to spend an evening at Luke's diner?
Put on Cozy Slippers – There is something decadent about a good pair of slippers.  I wear them so much that I decided the investment in a good pair was worth it, and they've been worth every penny (especially during those middle of the night trips to the nursery!)
Grab a Warm Throw – A cozy blanket  serves so many purposes. Not only are they great for curling up in, but a cute one with tassels, pom poms, or a textural element looks great thrown across a bed or chair.
Light a Candle – A lit candle  on a dark night does something magical. It has the power to make an ordinary evening dinner feel special or turn any room into a cozy oasis.
Brew a Cup of Tea – A warm cup of tea  at any time of the day is a ritual in and of itself. Having a special mug or teapot  can make that ritual all the more special.
Whatever rituals you choose to cultivate, I hope this fall season gives you a fresh start and many cozy nights ahead! After all, the little things matter, and when you choose to find joy in those small things, I believe it overflows into the larger aspects of our lives as well.
I'm always looking for more ways to celebrate fall, so leave a comment if you have a fall ritual you love!
Want to save this post? Pin it here!