The renovation process is coming along slowly but surely at our soon-to-be new home. This home renovation update will catch you up on the latest!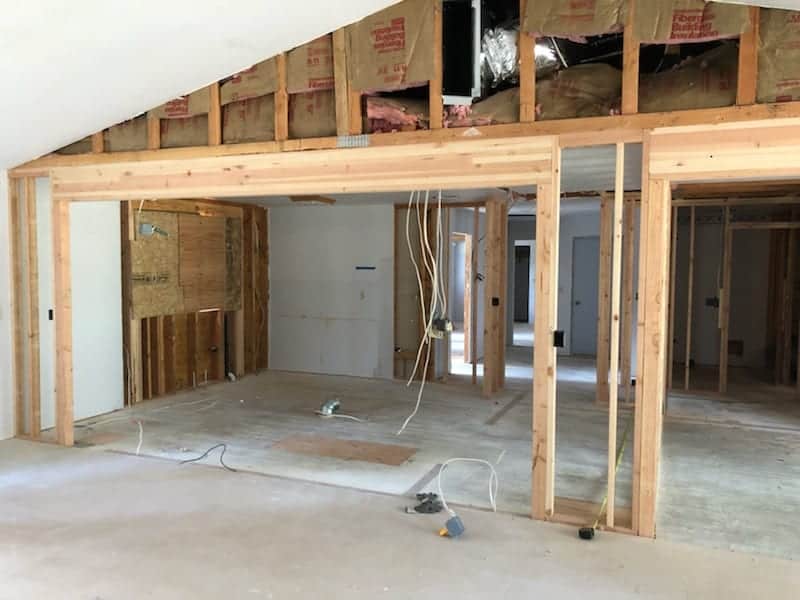 This will probably be my last home renovation update before we move (I can't even believe I'm saying that!) If you missed out on the last renovation update you can read part 1 here.  As I write this, we are frantically trying to finish up the bare minimum that needs to be done before we can move in…..and by bare minimum I mean plumbing and running water.
If we've learned anything from the renovation process (and we've learned a lot!) it's that there's a reason whole television channels exist to document the drama of home renovations. It really is stressful, emotional, and of course, more expensive than you think it's going to be. I smugly thought we would be exempt from this stereotype, but just about everything that has happened has proven me wrong in that respect.
In keeping with how things usually go, we're a bit behind schedule as well. This means a serious time crunch between selling our current home and moving, thus the push for plumbing and running water ;). I'll be doing a future post on all of the things we've learned throughout this process and what we'd do differently if we had it to do all over, but for now let's check on the progress!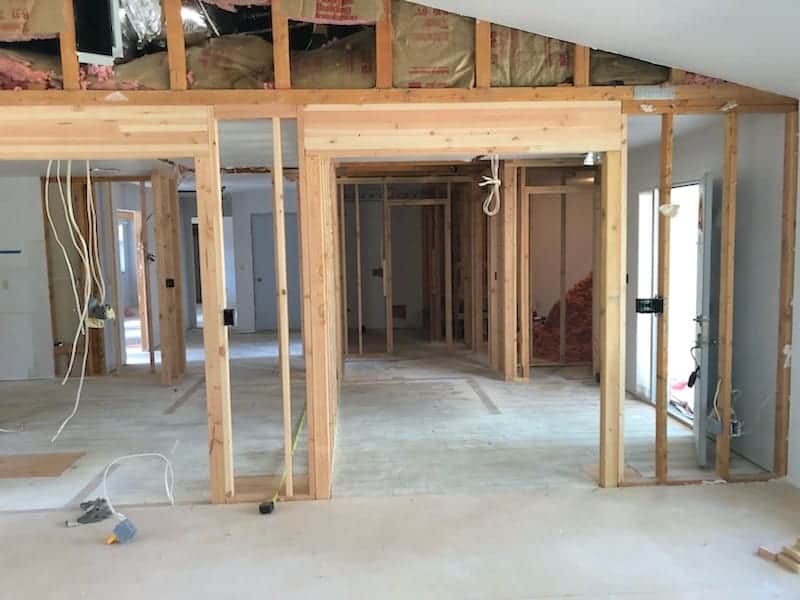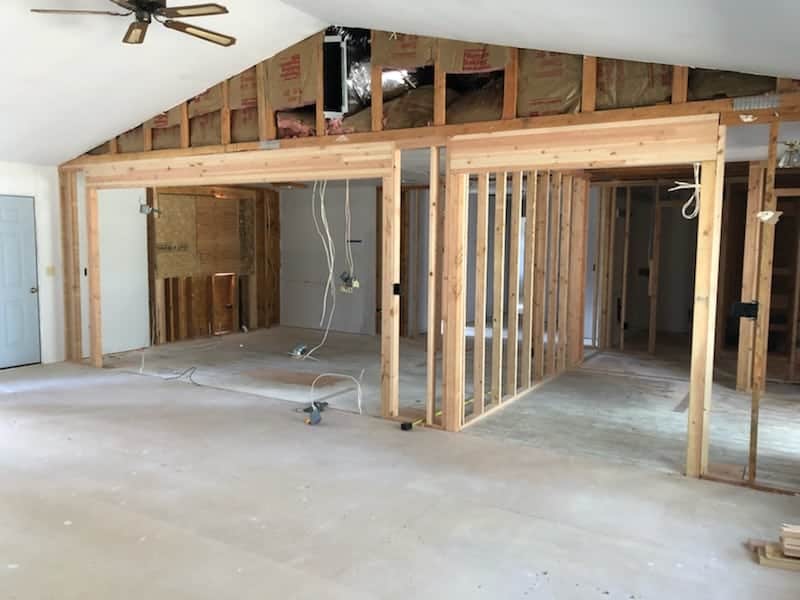 This is the main living area, kitchen and entryway a couple of weeks ago. It has now been drywalled and is in the process of being painted, then comes the flooring. It's so nice to finally be able to see the actual layout of the house taking shape! I've definitely spent some sleepless nights worrying that what I was envisioning on the plans would look totally different in reality.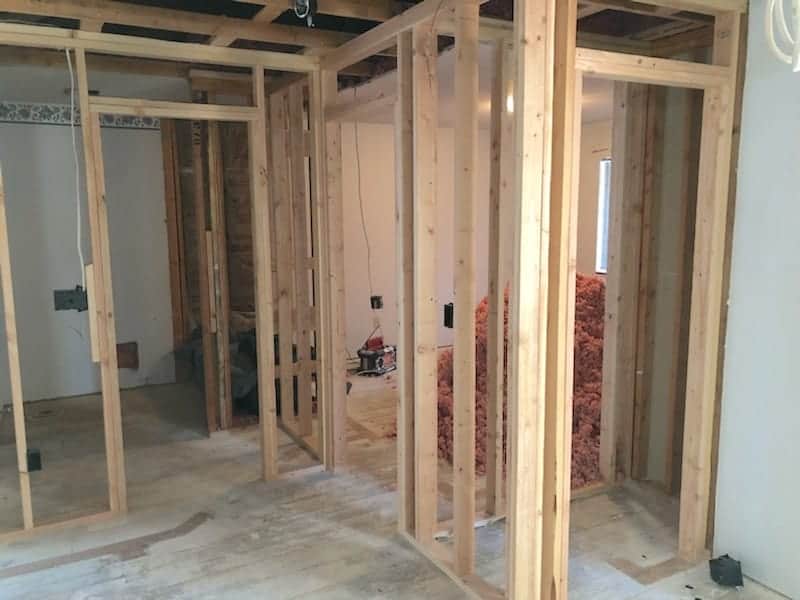 These are the doorways into the guest bedroom and bathroom. The doorway to the right will be our daughter's room. The view you see in the next two pictures below is where we added a small hallway to connect it to our room. This was one of the main sticking points in the layout of the home. It had been designed with the two bedrooms separate and on opposite sides of the house. This hallway helps solve that problem.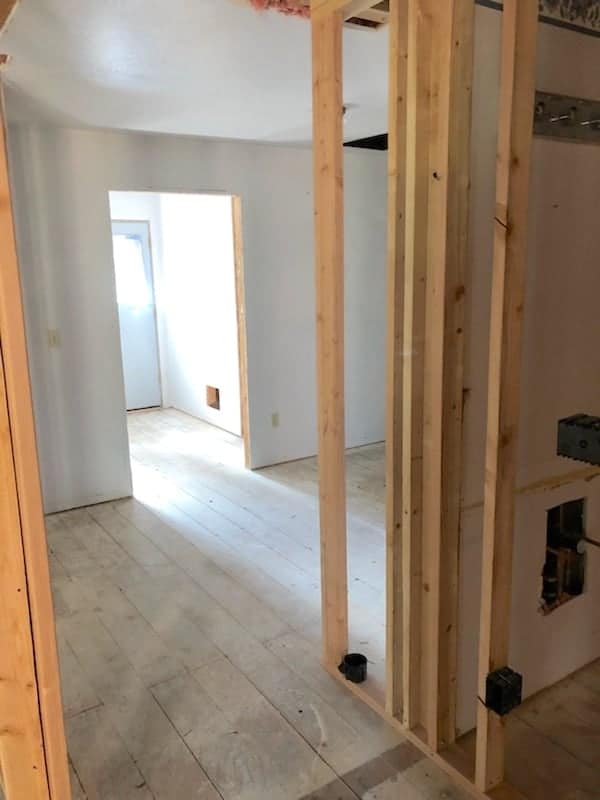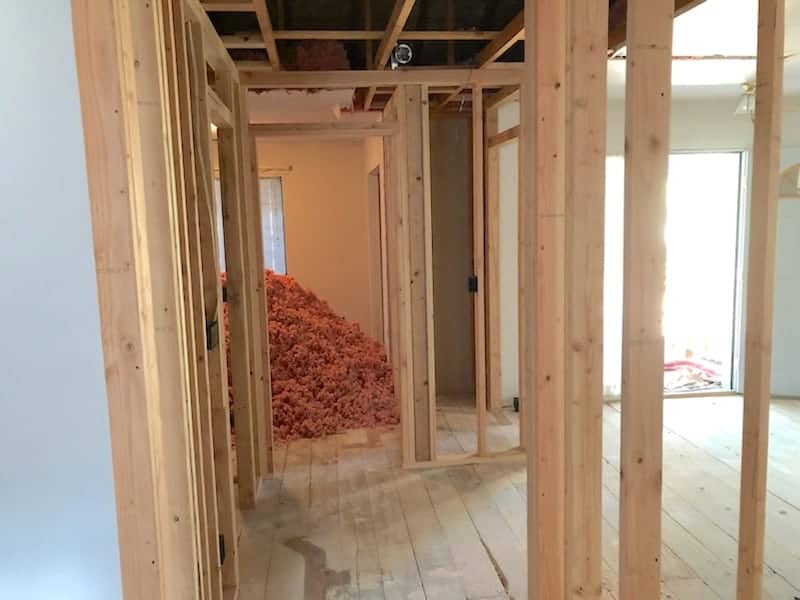 The last picture is the view from inside the master bedroom looking into the master bathroom. It's not a large bathroom by any standards, but believe it or not, it's about twice as big as our current master bath – so we're pretty excited about that. Because it's so small, we're trying to utilize space more efficiently by putting a pocket door in. We did this in our current home and I can't recommend them enough for small space living; they're so practical!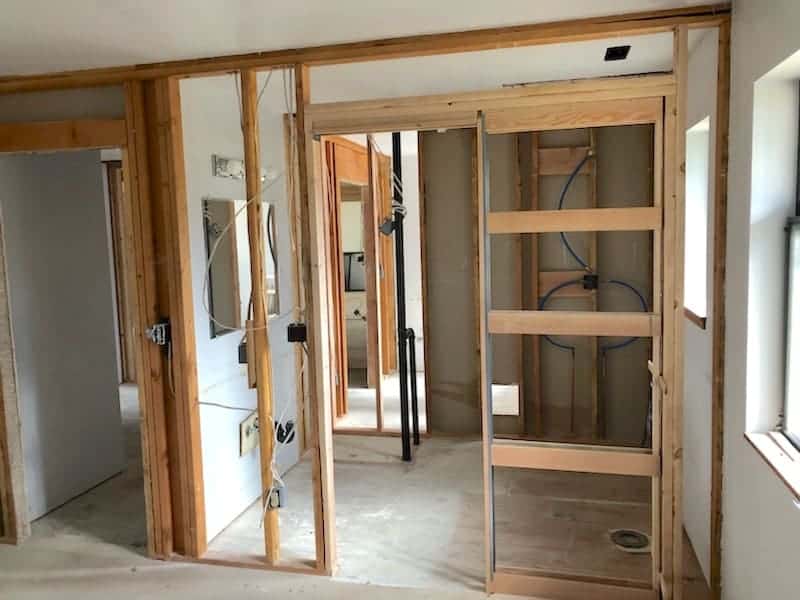 And that's where we're at! Home renovations can certainly create a lot of havoc and stress, but I know it will all be worth it in the end. I'm starting to allow myself to look forward to the fun stuff, the stuff you actually see, like paint and cabinets, versus plumbing and electrical. Stay tuned for more!
p.s. If you want to see more of our current home, you can check it out here!