Fall and winter is the perfect time to add some warm and cozy touches to your home. Try out these 5 tips for making your home cozy as you think about about getting ready for the cooler weather!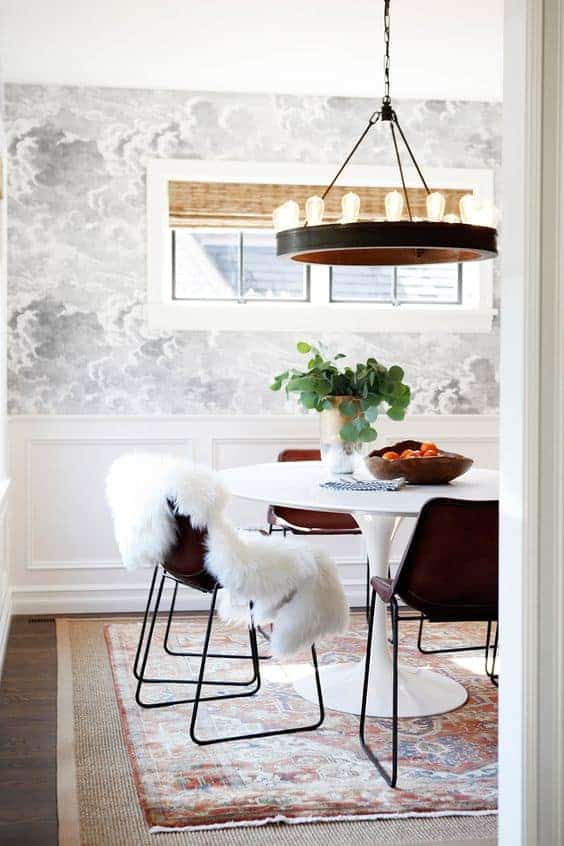 via My Domaine 
This post contains some affiliate links for your convenience. Click here to read my full disclosure policy.
January often gets a bad rap, it's dreary, it's cold, and everyone is in withdrawal from the bright lights and glitter of the Christmas season. I think there are two kinds of people when it comes decorating: the ones who can't wait to get their Christmas decorations packed up because they feel claustrophobic, and those who feel like their home is empty and cold after all of the decorations come down.
I can totally relate to the latter, and I think most of us want our homes to have the cozy feeling…minus the clutter. So I've rounded up some inspiration below along with 5 simple ideas for adding the cozy factor to your home.
Start With Layering
Start layering all the things. Layering rugs is a trend that's been around for a while and it's a great way to add warmth to a room. Nervous about the right combination of rugs to layer? One of the easiest formulas is to start by using a natural fiber rug as the base layer and add a second slightly smaller rug with some color or pattern on top.
If you want to make it extra cozy, try layering a sheepskin over a chair or foot stool. I bought this sheepskin rug for my husband's birthday for his side of the bed and now I don't think he'd live without it.
Warm Wood Tones
After years of painted furniture and dark wood floors, warmer wood tones have been making a comeback. While most of us don't have the luxury of changing our floors out as trends come and go, I think a similar effect can be achieved with a great statement piece in a warm wood tone. This could be anything from a distressed farm style dining table to a oversized wooden bowl.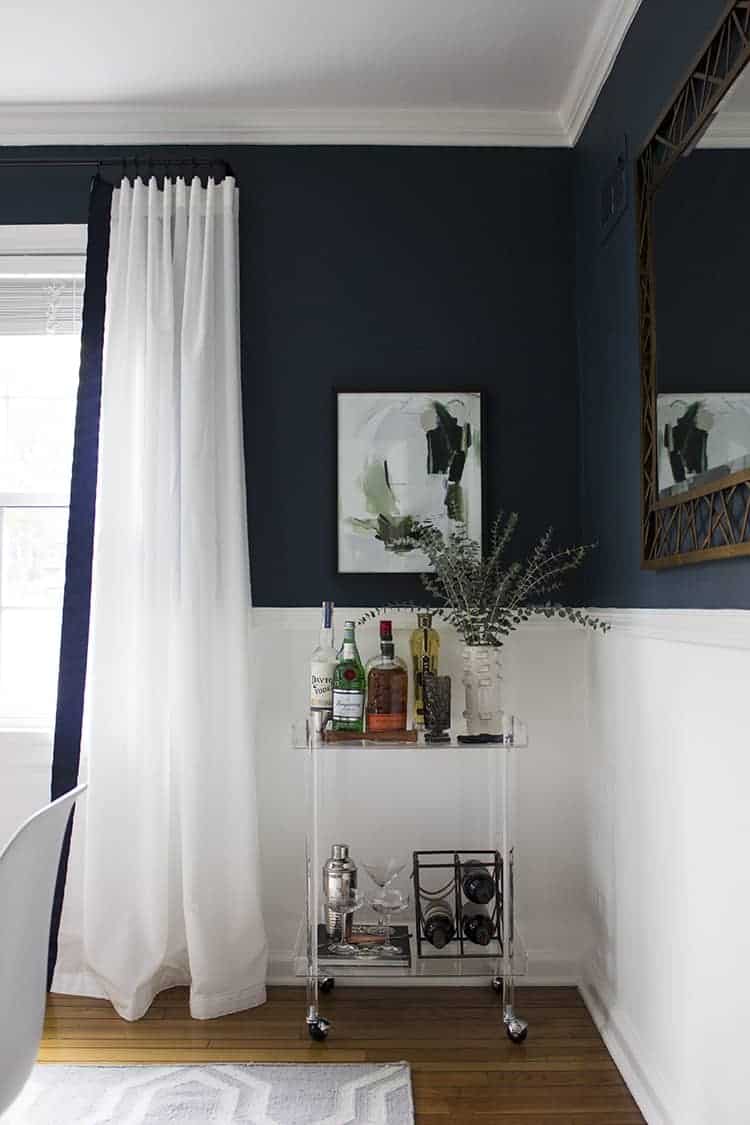 via Room for Tuesday
Add Moody Paint
Ah, moody dark paint. Done right, this is a budget friendly way to add some depth to your home and up the cozy factor. I really want to give this a try, but just haven't figured out the right room to do it in yet. I love the above image because it illustrates how you can try the dark color without having to paint the entire room in that one color.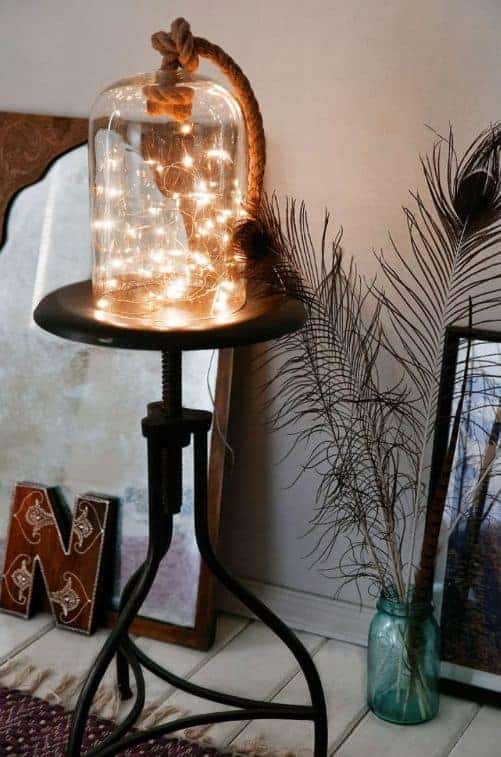 via Apartment Therapy
Candles & Fairy Lights
Candles  and  fairy lights  are two of my favorite ways to add warmth to a room, probably because it's so easy! I use battery operated tea lights, candles, and fairy lights throughout our home to create pools of light in different rooms. The best part? Most of them are programmable so you can set them to turn on and off automatically each evening.  Talk about easy ambiance!
Add Woven Texture
Woven texture can be brought into a room in so many different ways, through blinds, baskets, rugs – the list goes on and on.  Baskets  in particular are one of my favorites because they provide a utilitarian purpose (holding and storing items) while bringing an element of cozy to any room they're in; and anything that serves a duel purpose is a win-win in my book!
What do you do to make your home feel cozy? I'd love to hear some of your ideas!
Cozy Home Sources
Sheepskin Rug // Faux Sheepskin Rug
Want to save this post? Pin it here!