These cottage kitchen design elements are my take on combining classic style with a touch of whimsy to our kitchen.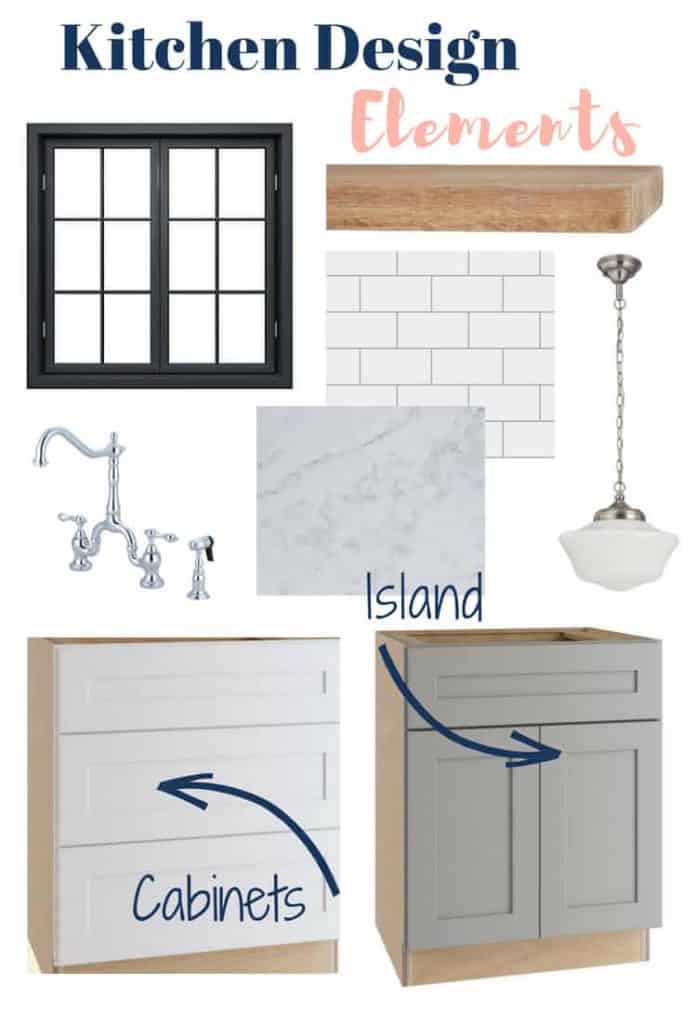 I can't believe it! We're finally at the point where we are getting close to installing our new kitchen. I'm big on planning things, but honestly, this one kind of got away from me. The cabinets need to be here in a couple of weeks, and I'm still waffling on a lot of the major parts of this kitchen.
I've realized going through this home renovation process  that I'm a much better "live in the house a while and figure out what works best over time" kind of person. Not a "design the whole house and knock down all the walls" kind of person. But we are so blessed to be able to make these changes before we move in, so I'm not complaining (just hoping I make the right decisions!)
Cottage Kitchen Design Elements
So on to the good stuff, the design details! After months of electrical work and plumbing, it's so fun to get to start on the things you actually see, the pretty stuff! The kitchen below is my inspiration kitchen and I love everything about it – the natural light from all the window, the pendants, the two toned cabinetry, the tongue and groove ceiling…..the list goes on and on.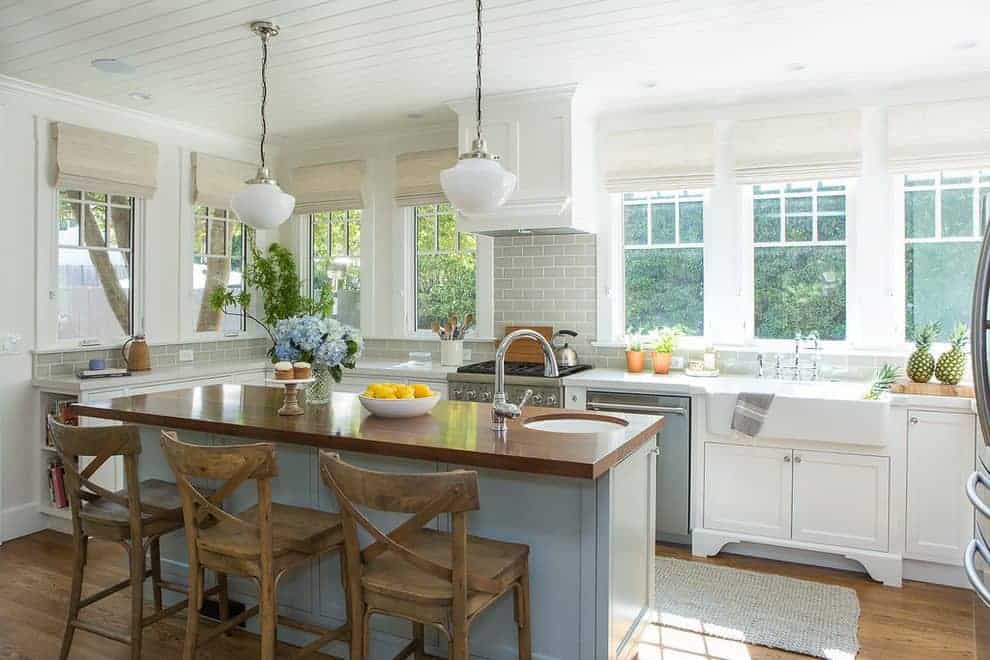 As I mentioned above, there are some elements I'm waffling on and some I'm sure about. The windows I'm sure about, mainly because we have no choice 😉 Our home was built in the late 80's when black windows were all the rage. Fast forward 30 years and black windows are back in style thanks to the modern farmhouse movement. While I wouldn't pick out black windows if I had a choice, these are in good shape and it doesn't make any sense to replace them, so they're here to stay.
Floating Shelves & Countertops
The second element I'm pretty sure about is the floating shelves. There is really only one wall in our kitchen where upper cabinets would work, and I think that would look a little strange as well as make the space feel smaller. Plus, another bonus to floating shelves is all the money you save by eliminating upper cabinets! If you're interested in the general layout of the space, some of the details have changed since the below kitchen plan was drafted, but the overall layout is still the same.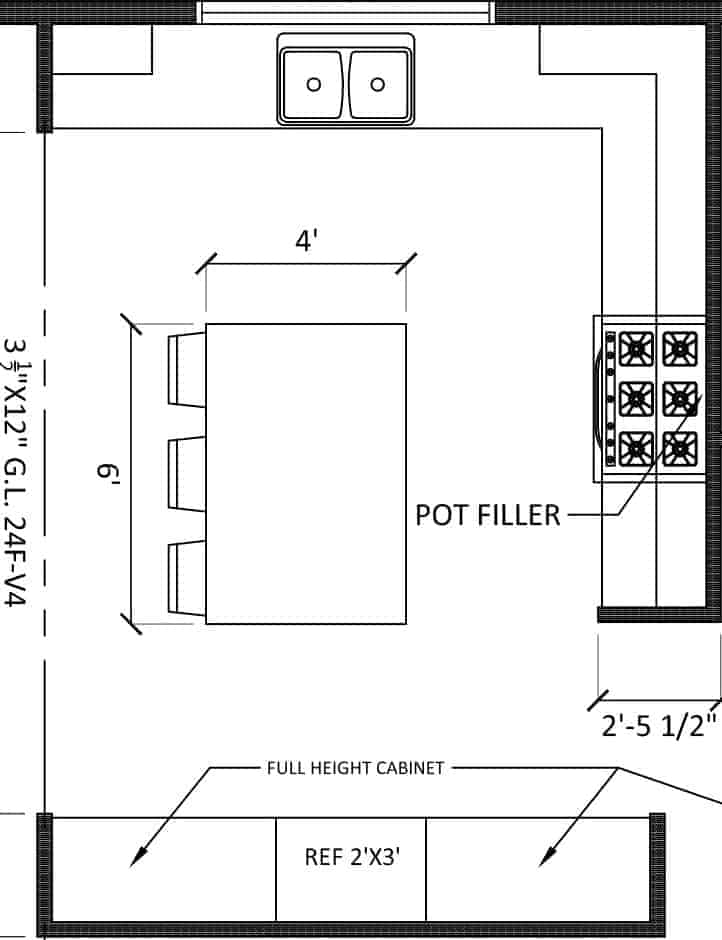 Lastly, the countertops. I love natural stone, our current kitchen  has soapstone counters and I still love them all these years later…..but they are little bit high maintenance. My husband knocked a chunk off of one edge by setting a wine bottle down wrong and now he's kind of scared of them. While I think all the chips and dings add character, this time around we're going with quartz for durability and price. I don't have a countertop picked out yet, but I do know I want it to have a marble feel to it  – and once I find the perfect one, I'll report back;)
And that is what I have so far! What do you think? Does anyone have any experience with open shelving? I would love to know what your favorite design elements are in your own kitchen:)
If you're interested, you can read more about our home renovation in this series:
This post contains some affiliate links for your convenience. Click here to read my full disclosure policy. 
Post Sources
[slide-anything id='2994′]
Want to save this post? Pin it here!