This whimsical and colorful Christmas tablescape combines traditional Christmas elements with pops of color!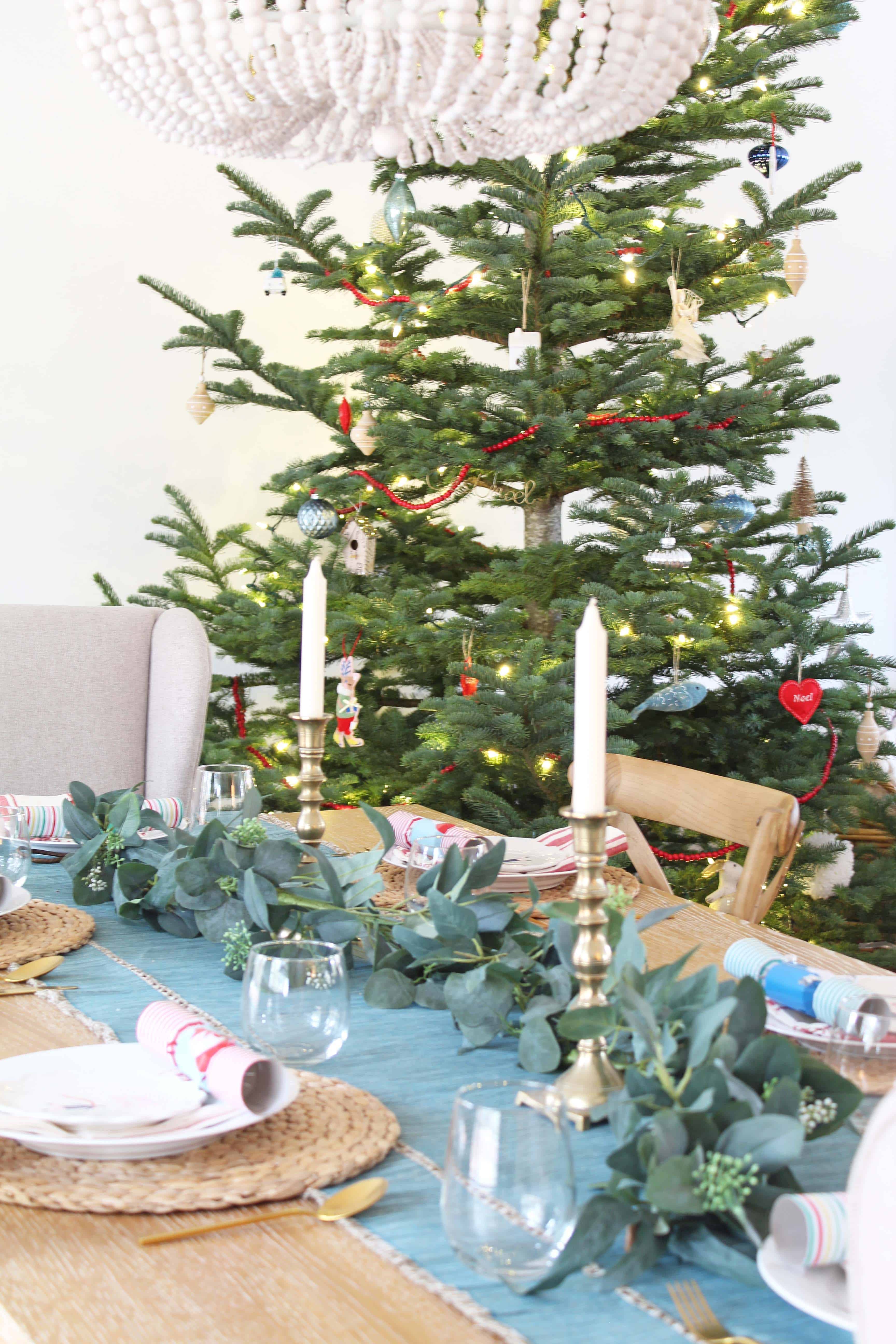 Welcome! Come on in a pull up a seat for Christmas 🙂 We moved into our current (new to us) home earlier this fall. We're still in the process of getting settled in and unpacking everything (nothing like moving to show you that you have too much stuff!) and finishing up the tail end of a large renovation.
Our dining area is open to our kitchen and living room, which is new to me design wise. Open concept living areas can be tricky to decorate. How do you make things flow? How do you keep it all from becoming too cluttered looking? What about creating a cohesive look? These are all things that have been a challenge for me, and I'll be doing some future posts on these topics as I work through them.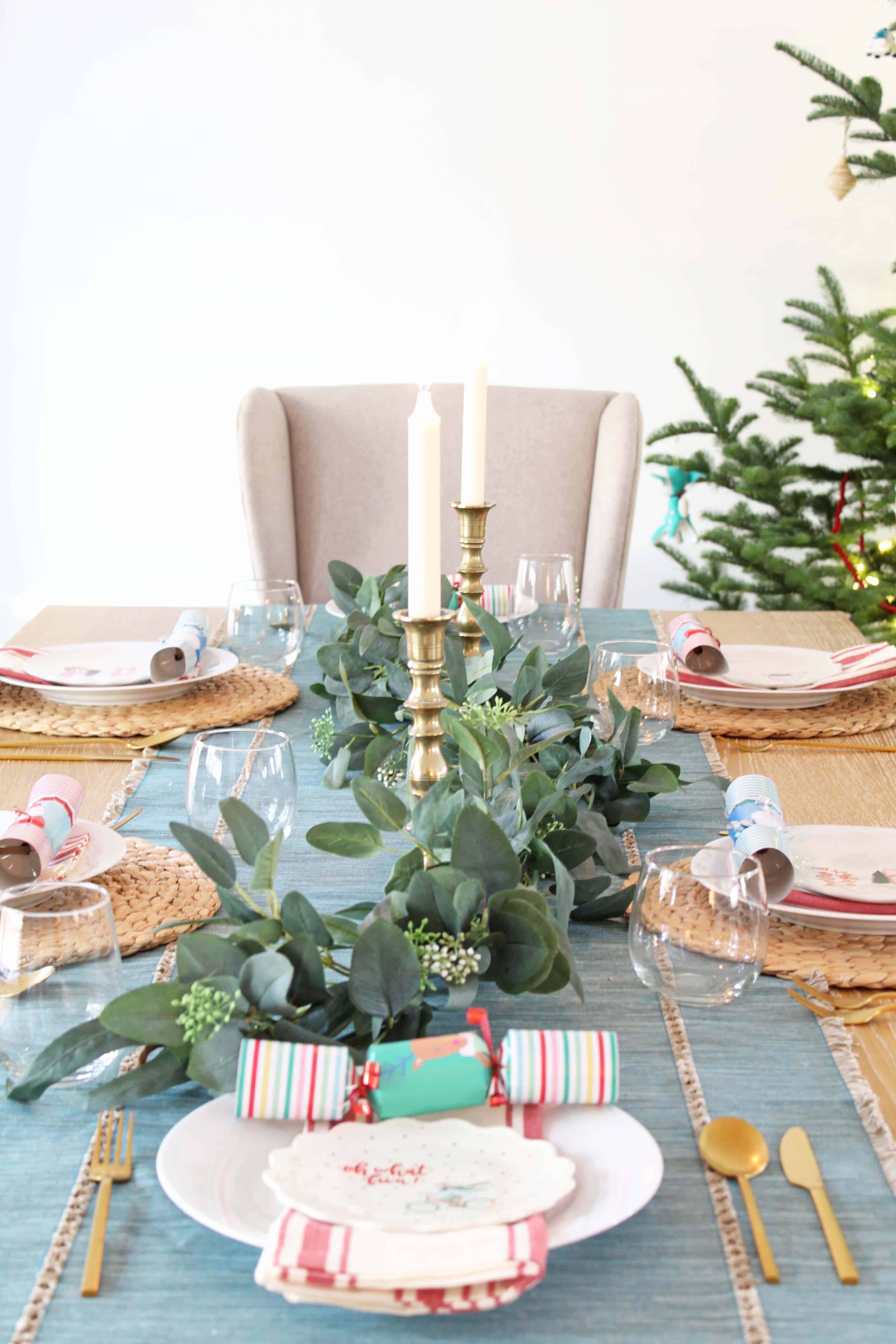 I love color, and I love traditional Christmas decorations so I knew I wanted our Christmas tablescape to reflect that. I tried to infuse traditional elements through brass candlesticks and a eucalyptus garland, while using some unexpected pops of color, like the aqua table runner, plates, and Christmas crackers.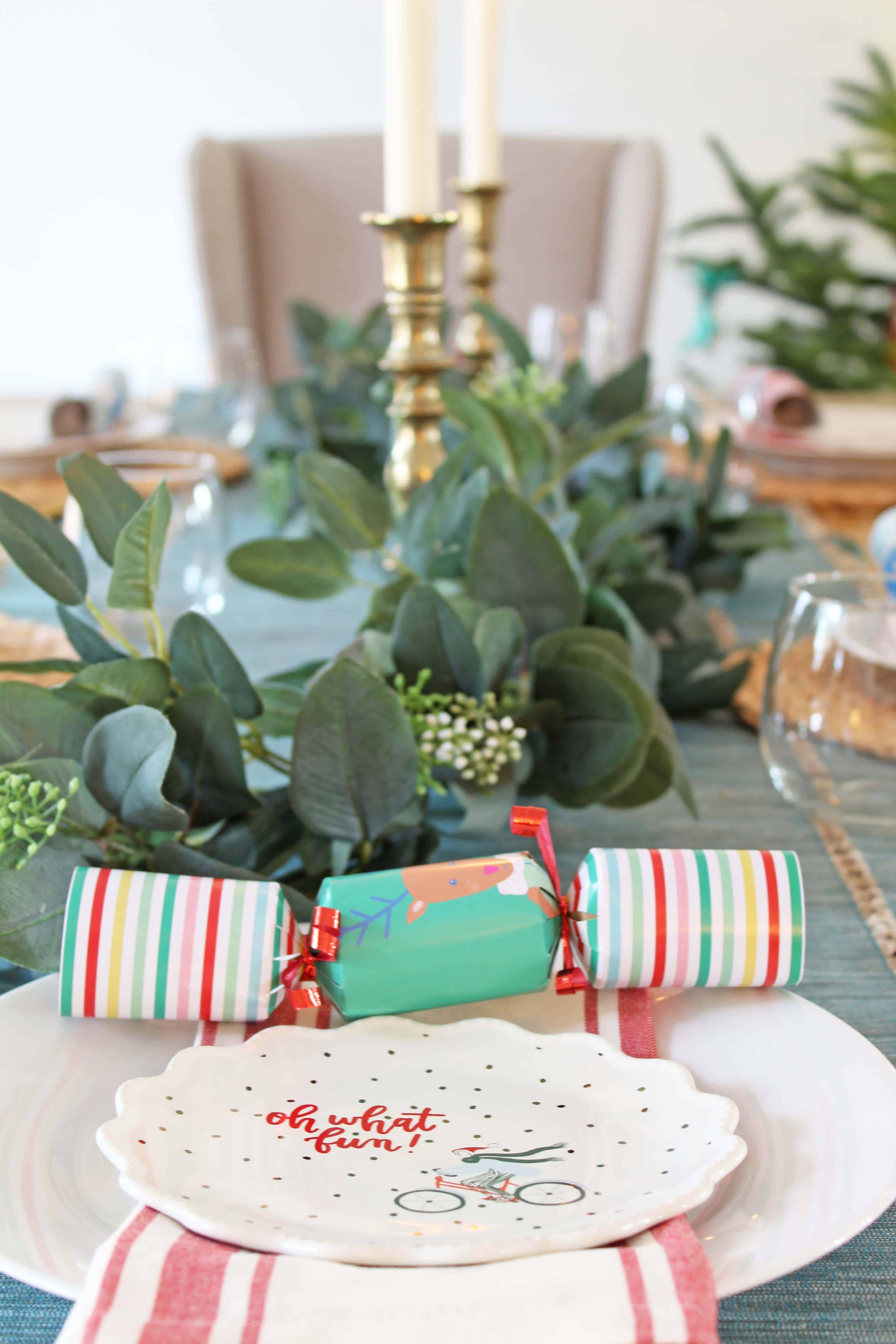 Adding Colorful Elements
I picked up these cute Christmas plates  (similar style here) a couple of weeks ago. I don't actually own a proper set of Christmas plates because I haven't found any that I absolutely love. But I couldn't resist these, they're adorable and they add a playful element to the table setting. Plus, they work well with our everyday white dinner plates.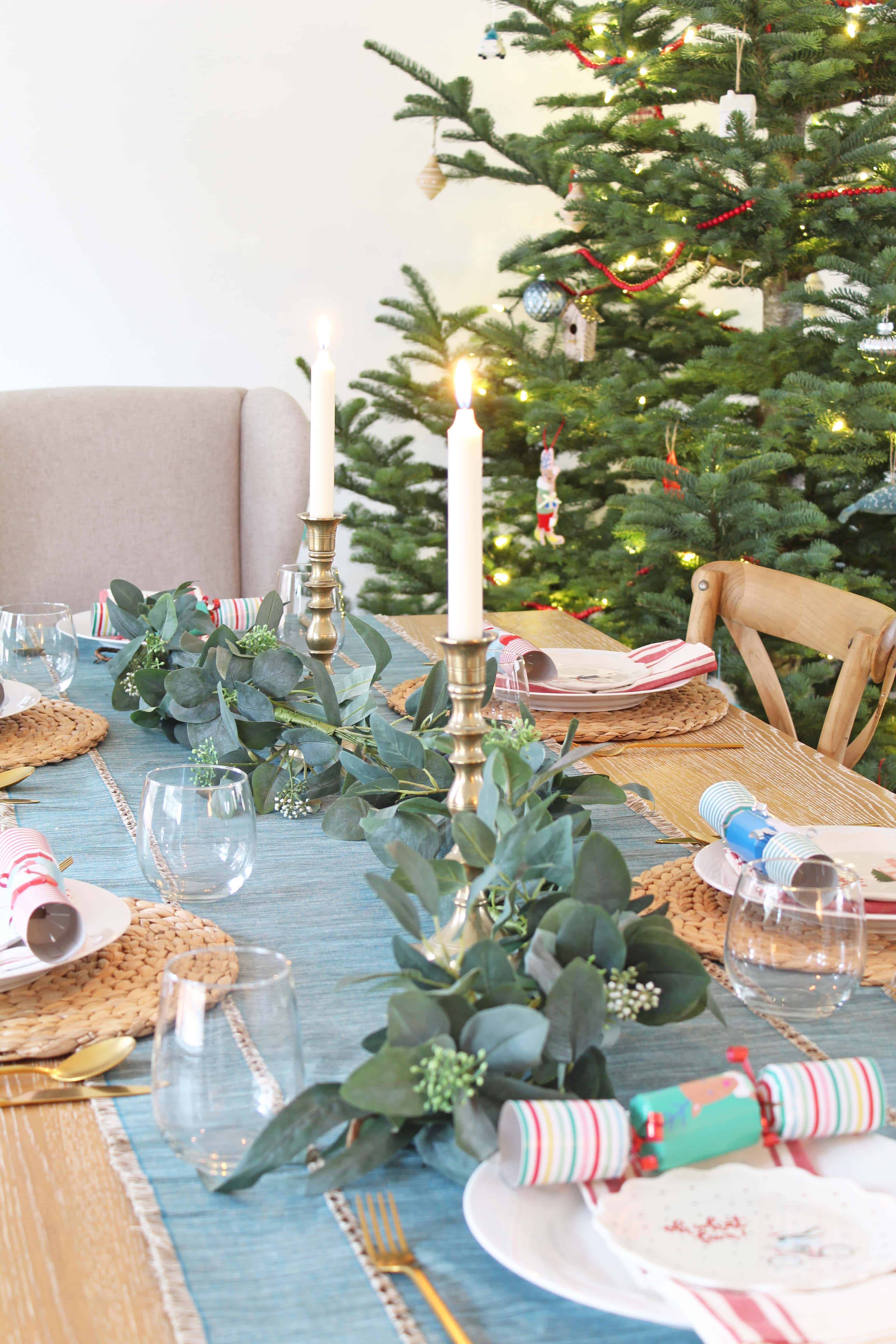 I added these Christmas crackers as a fun little festive treat. Has anyone else ever thought Christmas crackers were actually crackers? I did for the longest time!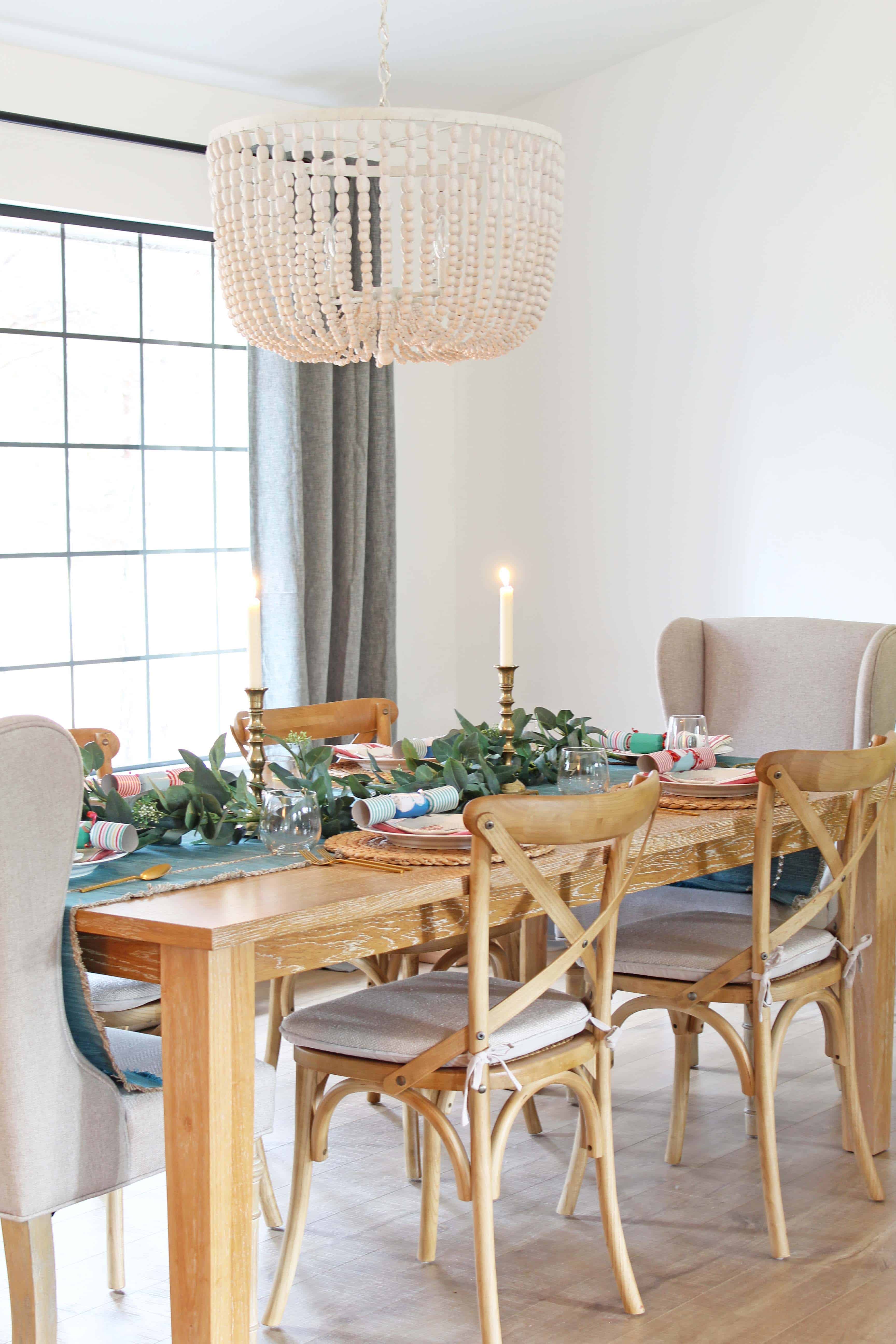 This dining area is still a little bare looking, but we have all the main, important pieces for a family dinner – table, chairs, etc. For me, decorating is a process and since I'm not a professional designer, the details will come piece by piece as we slowly make this house a home. If you're interested in reading more about our dining room table, I did a post all about dining tables and the one we ended up going with here.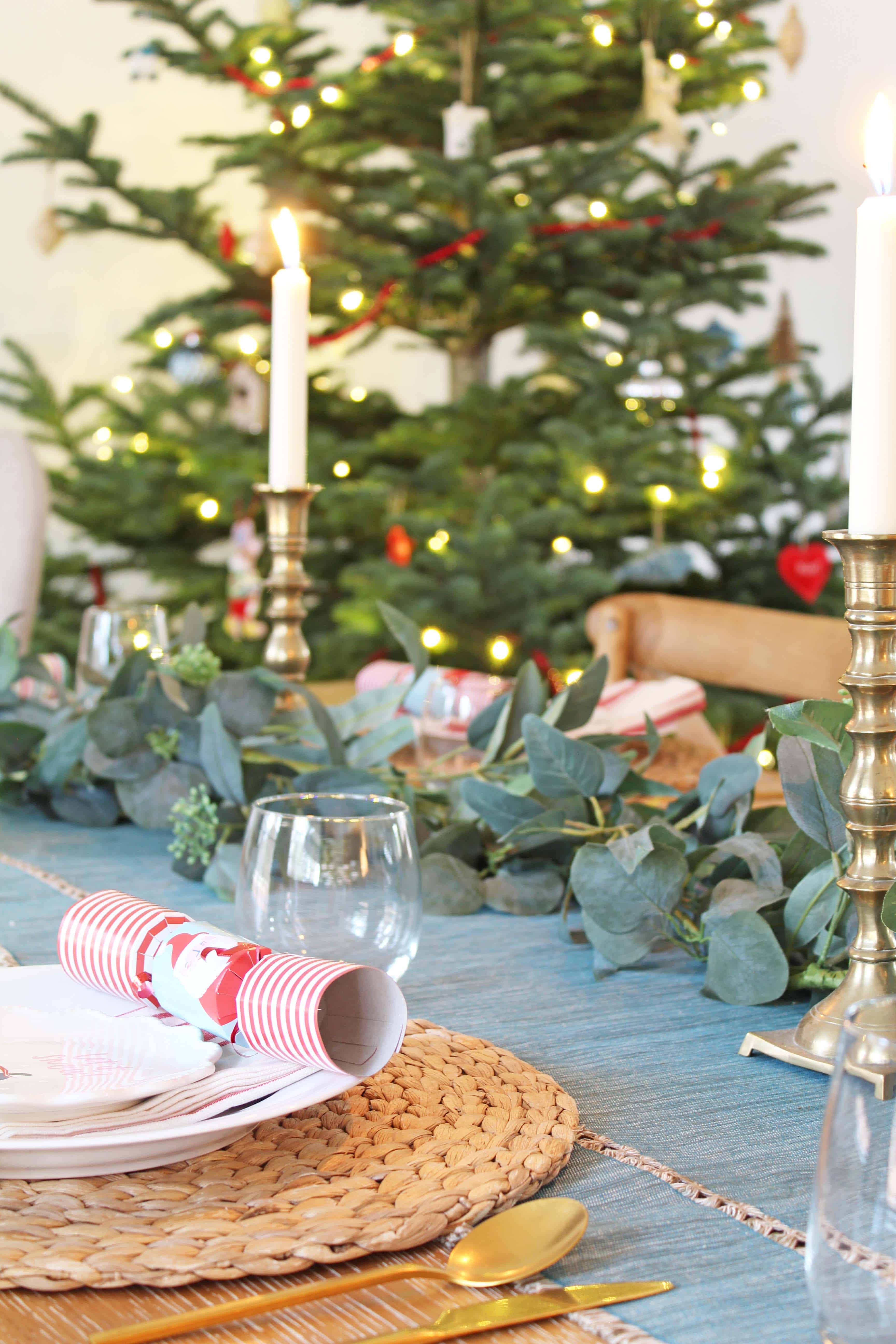 Gold flatware added a final special touch to the whole table. I love how it works together with the brass candle sticks and warm wood tones from the table.  And really, having the Christmas tree near the table adds so much coziness and cheer to the space 🙂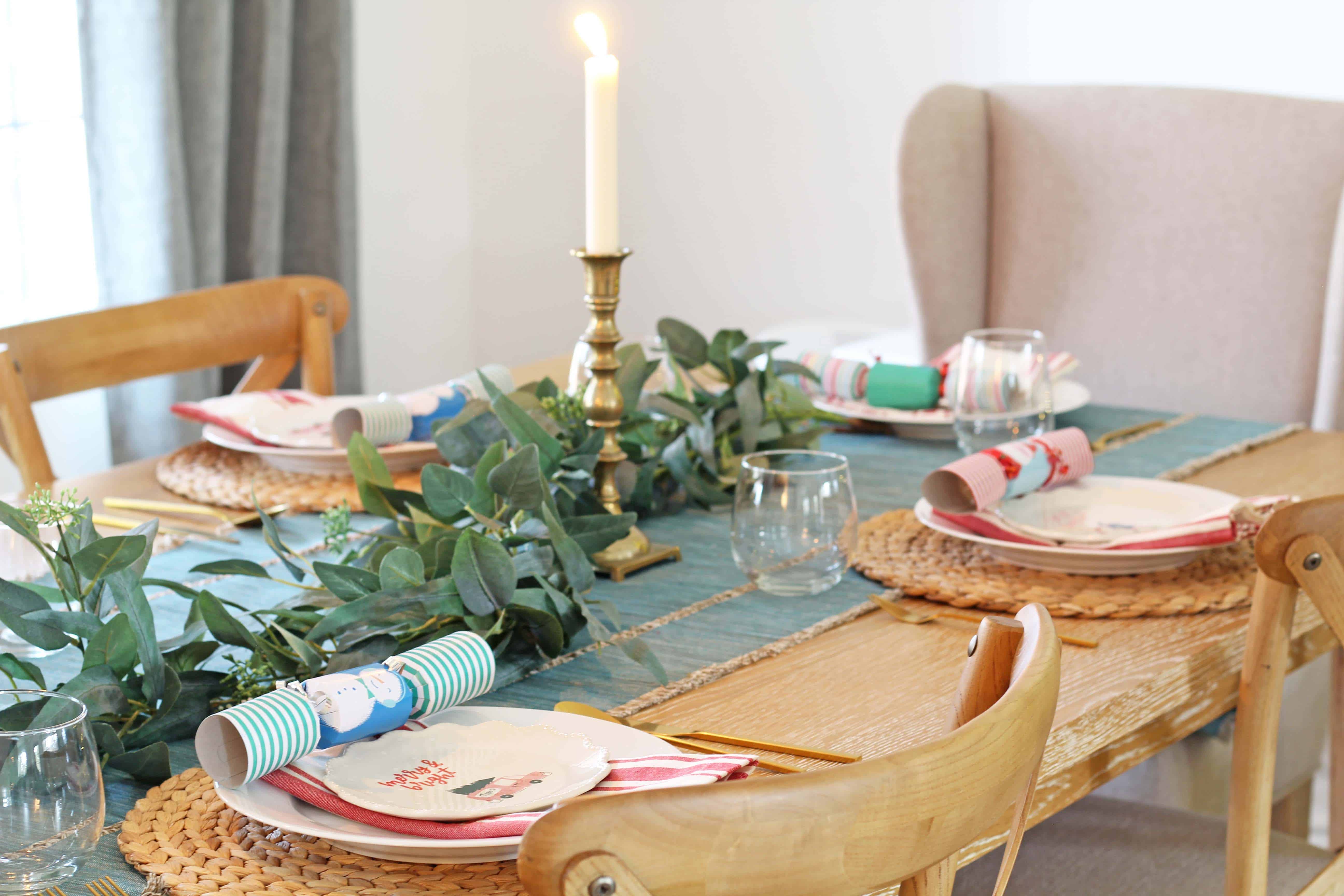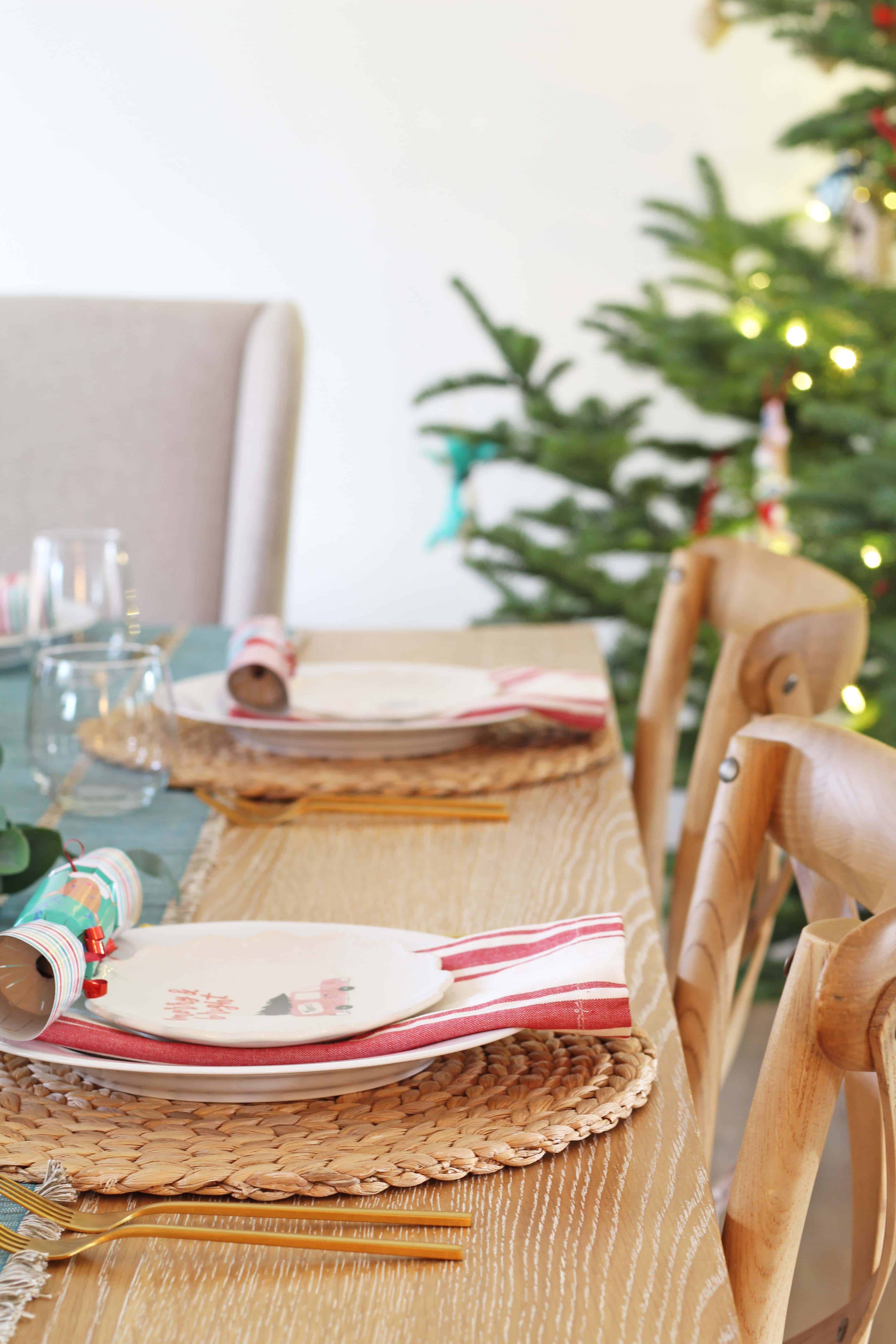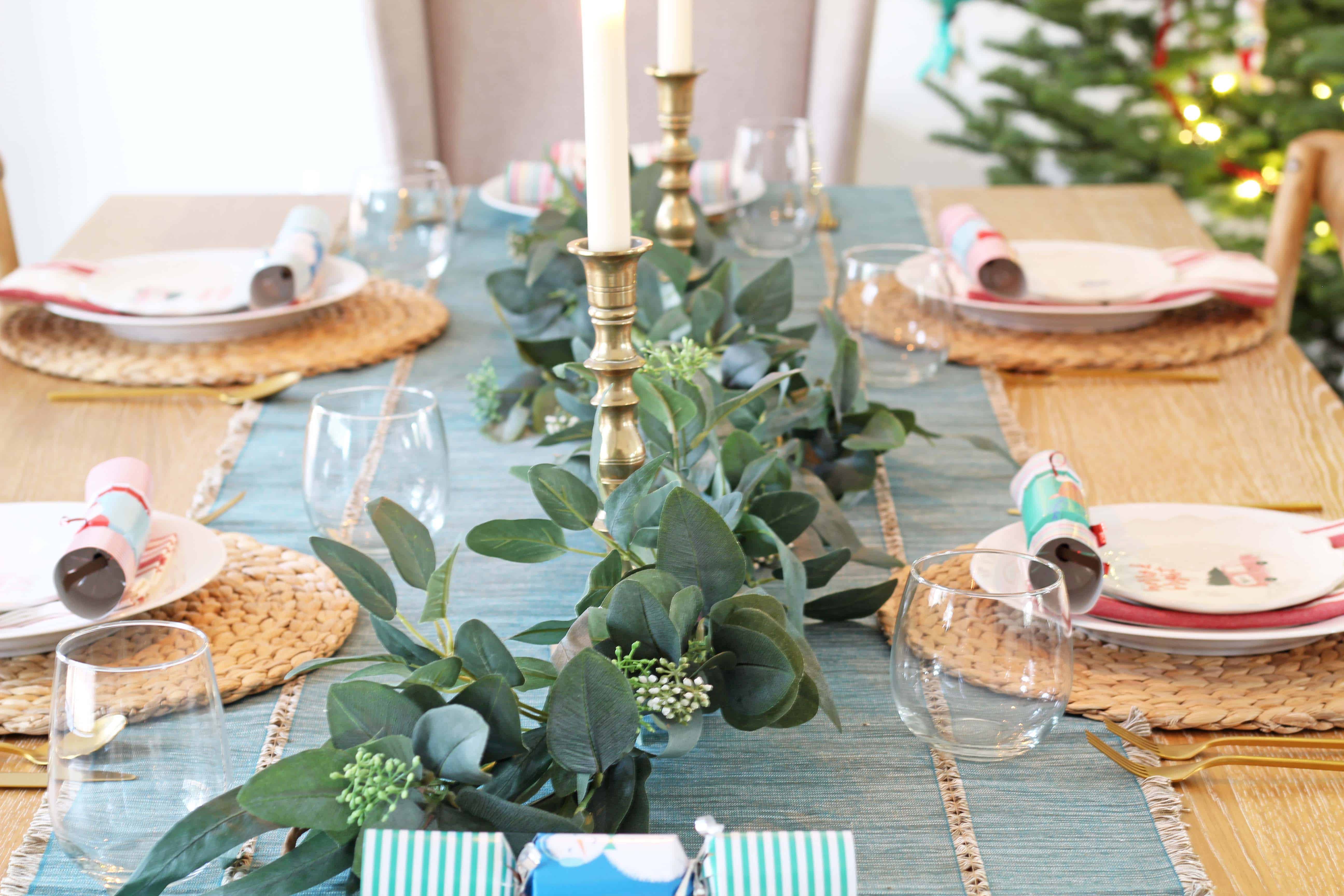 I'm excited with how it all turned out, festive, but still simple and usable. If there's one thing I want to convey when I do a post like this, it's how we're actually living in and using our home. It's my hope that you were inspired in some way or took away an idea you can use 🙂 Merry Christmas!
p.s. If you're interest in more Christmas decor, check out our Christmas Mantle.
This post contains some affiliate links for your convenience. Click here to read my full disclosure policy.
Want to save this post? Pin it here!