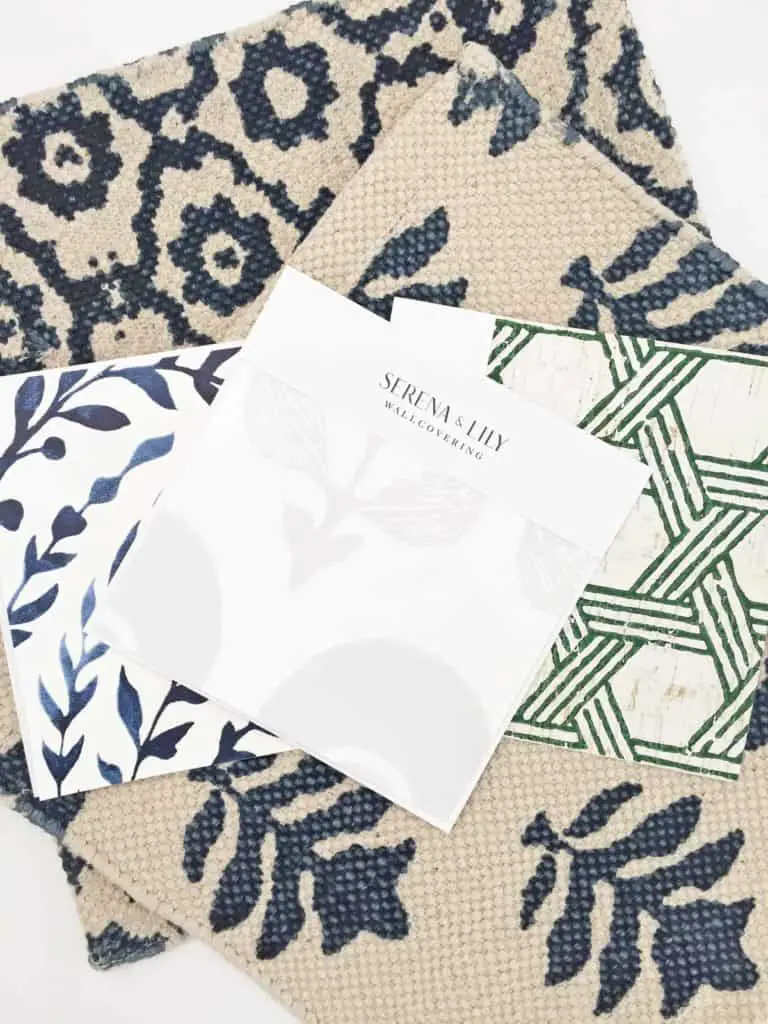 Pattern mixing can be intimidating. Have you ever seen a room that was interesting to look at, pulled together, and full of different patterns – and wondered how they made that happen? I know I have. There is a certain art to pattern mixing, and a certain amount of preference too. Too much pattern can make a room feel cluttered to some people, so it really depends a lot on your own personal tastes.
Patterns can be brought into a room in so many different ways; through curtains, rugs, and throw pillows – even the upholstery of the furniture.  To make things a little easier, I use these 3 simple tips when I'm trying to mix patterns. It's almost like a formula, and takes most of the guess work out of what works and what doesn't.
1. Vary the scale
Generally, mix a small, a medium, and a large scale print together. This keeps the prints from competing with each other and also gives your eye a place to rest. If you have a bunch of different prints of the same size, it will tend to look overwhelming rather than layered and interesting.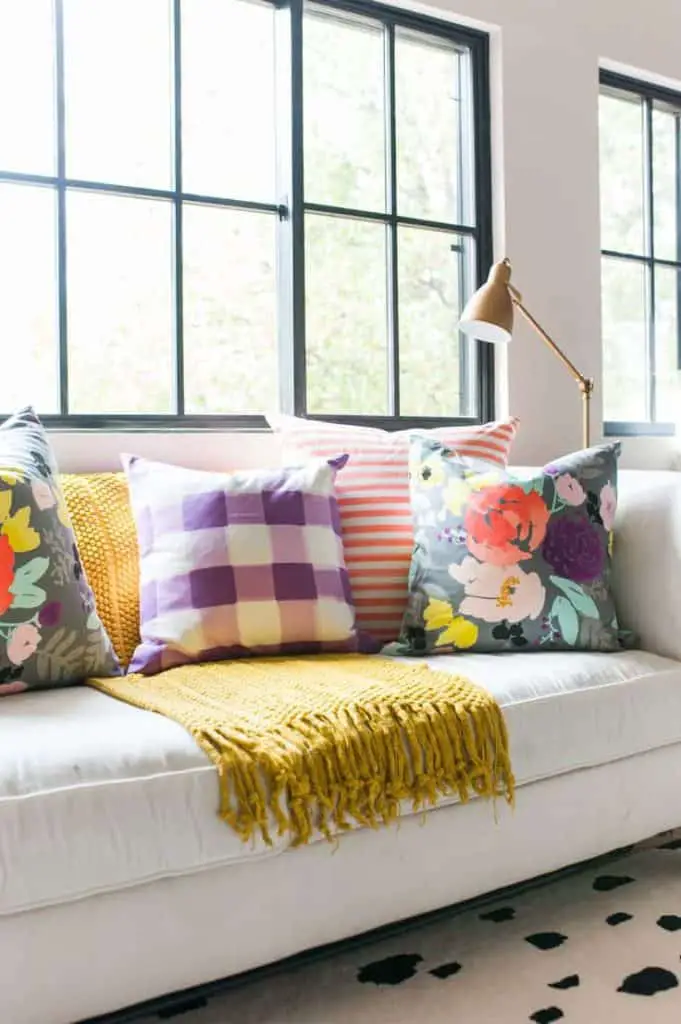 Source
2. Vary the type of pattern
This is one of those instances where opposites attract. I think the above picture does a really good job of illustrating how this can work in something as simple as throw pillows. All of those pillows are different patterns and colors, but they all work together. If you want to go for a no fail combination, try checks, florals, and stripes together.

3. Similar color
The last piece of the puzzle is color. Make sure all of your patterns have a least one color that is similar. It doesn't have to be a perfect match, but should be within the same color family. I picked out the above three fabric swatches based on their colors. Since the floral fabric has multiple colors in it, I pulled both the pink for the gingham print as well as the navy blue for the stripes from it. The result is collected, but fun to look at.
What about you? Do you like to mix patterns in your home?
Interested in more how to's? You might also like the other post in this series, How to pick out flooring.
Want to save this post?  Pin it here!