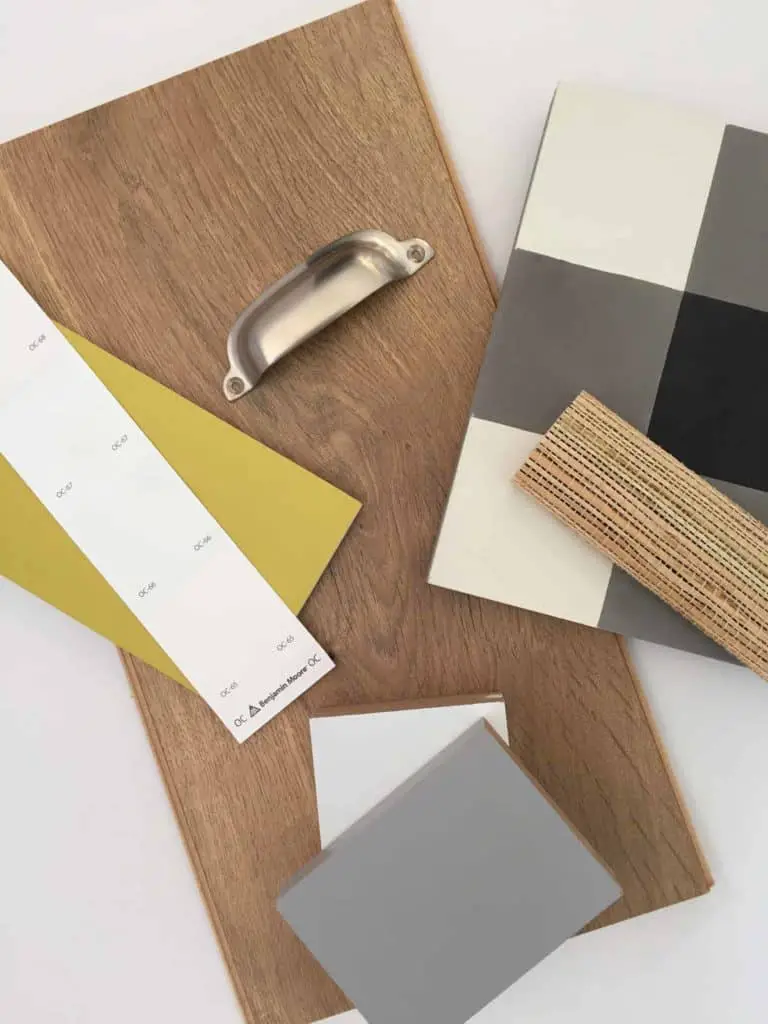 Flooring is tricky. It's expensive, not easily changed, and sets the tone and feel of your home. That's a combination that can leave many of us feeling indecisive, if not completely paralyzed when it comes to making decisions about flooring. I know. I've been there.
I'm not an expert or a professional designer, but I have learned a few things over the years through trial and error (read: mistakes)! So I've outlined the simple, practical 3 step process that I go through anytime I'm picking out flooring.
1.  Determine The Overall Feel of Your Home
Whether you're  picking out flooring for a single bathroom or main flooring for your entire house, what do you want your home to feel like? Light and airy? Moody and layered? Neutral? Determining the overall feel of your home is a key first step because once you know what feel you want, you can  apply that to any room at anytime.
The anytime part is key because most of us change or update our homes over time, not all at once. If you can zero in on the feeling you want to create, this allows you to return to it anytime you start a new update. It also helps you create a cohesive, complimentary tone throughout your home.
2.  Make A Sample Board
Get samples of everything you can! The first picture illustrates what I do anytime I'm picking out flooring for a room (or anything else for that matter). Samples are your friend, they allow you to see how the different colors and textures play together and what works and what doesn't.
The best part is samples are an either free or very inexpensive way to experiment. I can't tell you how many times something has looked good in my head, but turned out looking completely different once I placed the samples out next next to each other. It's better to take that little extra time and effort beforehand rather than make a costly mistake later.
3.  Try It In The Actual Room
This goes hand in hand with getting samples. Seeing your flooring in the actual room it's going to be used in is the final piece of the puzzle for me. There are so many factors that go into how different materials look, lighting being the main one.
There is no substitute for seeing how it looks in the actual space. Showrooms are notorious for their tricky lighting, and home improvement stores are really just warehouses with florescent lights….neither is where I would want to make my final flooring decision.
That's it! So next time you find yourself standing in the flooring aisle overwhelmed by the choices, try taking some time and going through this 3 step process to determine what your want you home to feel like. It should be a fun process, one you get to enjoy!
Want to save this post to use later? Pin here to save it!