Check out these picks from the new Target Opalhouse collection!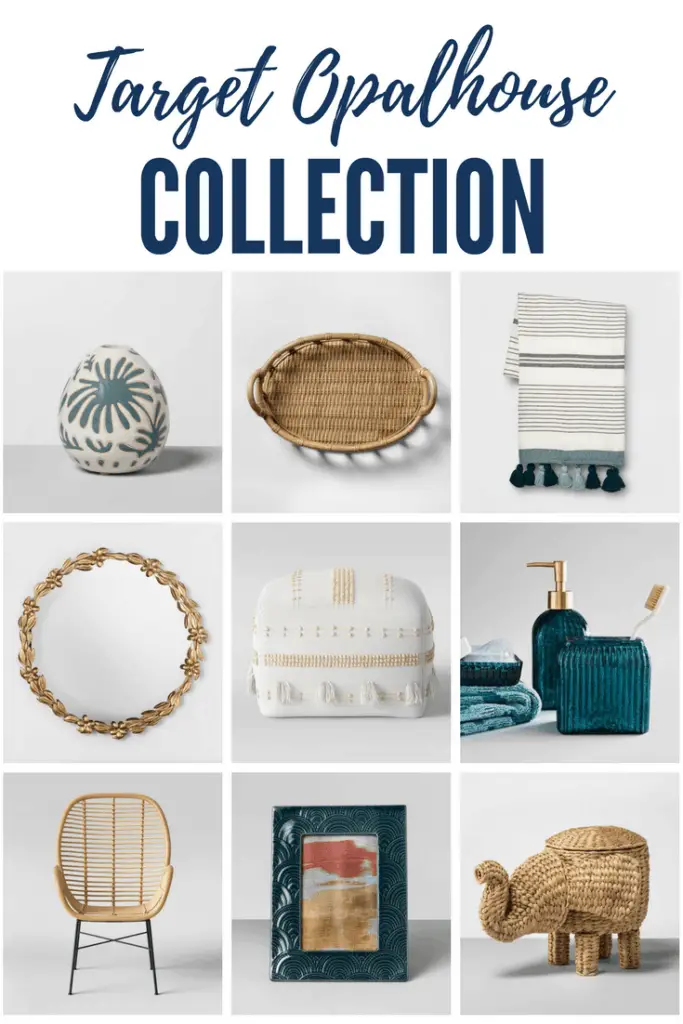 Vase | Tray | Blanket | Mirror | Pouf | Bath Set | Chair | Frame | Elephant
Target launched it's much anticipated Opalhouse Collection  this past week and it was just as popular a everyone predicted. I popped into Target a couple of days ago to take a peek and I have to say, I was impressed. The feel is a combination boho/beachy vibe with the whimsical twist of Anthropologie thrown in. I noticed quite a few of the items are temporarily out of stock online, but if you love something, keep checking for restocks.
Before I go any further, a note on consumerism: I'm writing this post not to necessarily encourage you to buy or consume more, but more as a heads up that if this is your style, it's a good value for the money. I don't think we all have to rush out and buy all the things just because Target launches a new line, or collaborates with a high end designer. But…if it's one of your favorite designers, or your particular style du jour, then take advantage of a good deal! Ok, I'm getting off my soapbox now:)
I love the beach vibe and I love Anthropologie, but both in small doses so I can blend it with my more traditional style. The only item I did order was the tassel blanket linked above, which came a couple of days ago. It's 100% cotton and a nice, thick weight. If you're in the market for an affordable tassel blanket, I would definitely recommend it!
My other favorites from the line were:
The bud vase – Such a good way to add a small touch of spring to a space.
The rattan tray – I've seen these around quite a bit, but not at this affordable price!
The wicker elephant –  This reminds me of a Serena & Lily piece. It would be so cute in a nursery!
What about you? Any thoughts on the Opalhouse line?