Where you live can play a big part in how content you feel about your life. Here are 8 practical ways to love your home.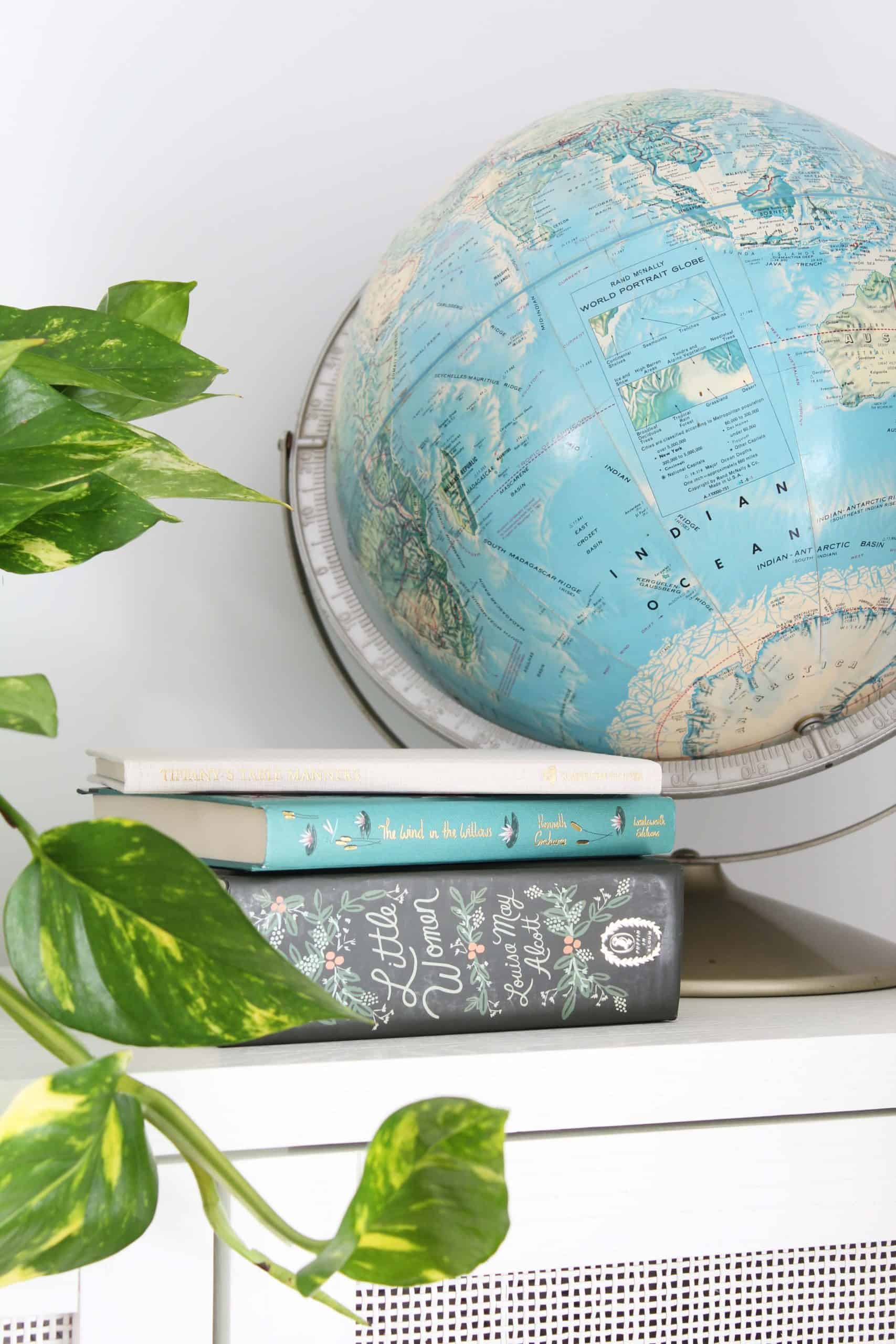 Do you love where you live? The home you have? The town you live in?
As a self-professed lover of all things home, I've always been interested in the idea of contentment. Particularly contentment when it comes to the homes and towns we live in. Contentment with our place in the world.
8 Practical Ways to Love Your Home
According to statistics, the average American moves 11.7 times in their lifetime. A lot of those moves are for reasons out of our control; for jobs, cost of living circumstances, family reasons, etc. Which probably means that most people don't live in their dream city or perfect house.
Social media (and media in general) tells us we shouldn't be content with what we have. We should strive for more, hustle to get better, and not be content until we have it all – whatever "all" is. Constant comparisons can leave us paralyzed when it comes to loving what we actually have.
So can you learn to love where you live even if it's not your first choice? I believe you can. We all have a choice in how we view our circumstances, whether that's our home, job, even our family life. Here are 8 practical ways to love the home you have!
Edit What You Bring Into Your Home
It's easy for stuff to pile up in our homes. Grab a bag and walk through your house, it's almost guranteed that you'll be able to find 10 things that you either don't love, don't use, or are broken (and not worth fixing). Gather these things up and donate them accordingly. Getting rid of the excess in your home will allow the things you actually love to shine through.
Display What You Love
So many times we can get pulled into "magazine syndrome", the need to have that perfect cookie cutter house that we see all over Pinterest. But studies show that what really makes us happy are the things we cherish, the things that make us tick as individuals.
So while we may think we need a catalogue worthy living room, what we really need is to add some personality to it. There are numerous ways to put your own personal stamp on your home, but one easy way to do it is to display collections you love. This could be anything; teacups, books, a family photo gallery wall, a globe collection, a candlestick collection, you name it! Just make sure you're displaying what you love.
Figure Out What Type Of Lifestyle You Live
Create a home that serves you. Individual lifestyle plays a huge role in how we set up our homes and as a result, how much we love our homes. Despite popular belief, no two homes should look alike. Sure, we may gravitate towards a certain style, but the heart of a home should reflect the people who live there. Here are a few examples of ways you could incorporate what you love into your home:
Do you love reading? Create a cozy book nook with a comfortable chair, blanket, and side table to hold warm coffee. Installing some affordable shelving in a room could transform it into an instant home library and infuse some soul into your home.
Are you an avid biker? Find a dedicated spot to organize your bike and gear in a mudroom or garage. Maybe even hang it on a wall for instant art. After all, you love it.
Are you a plant lover? Create a dedicated plant space by placing some open shelving in front of a window. Or turn a spot of unused space into a plant propagation station.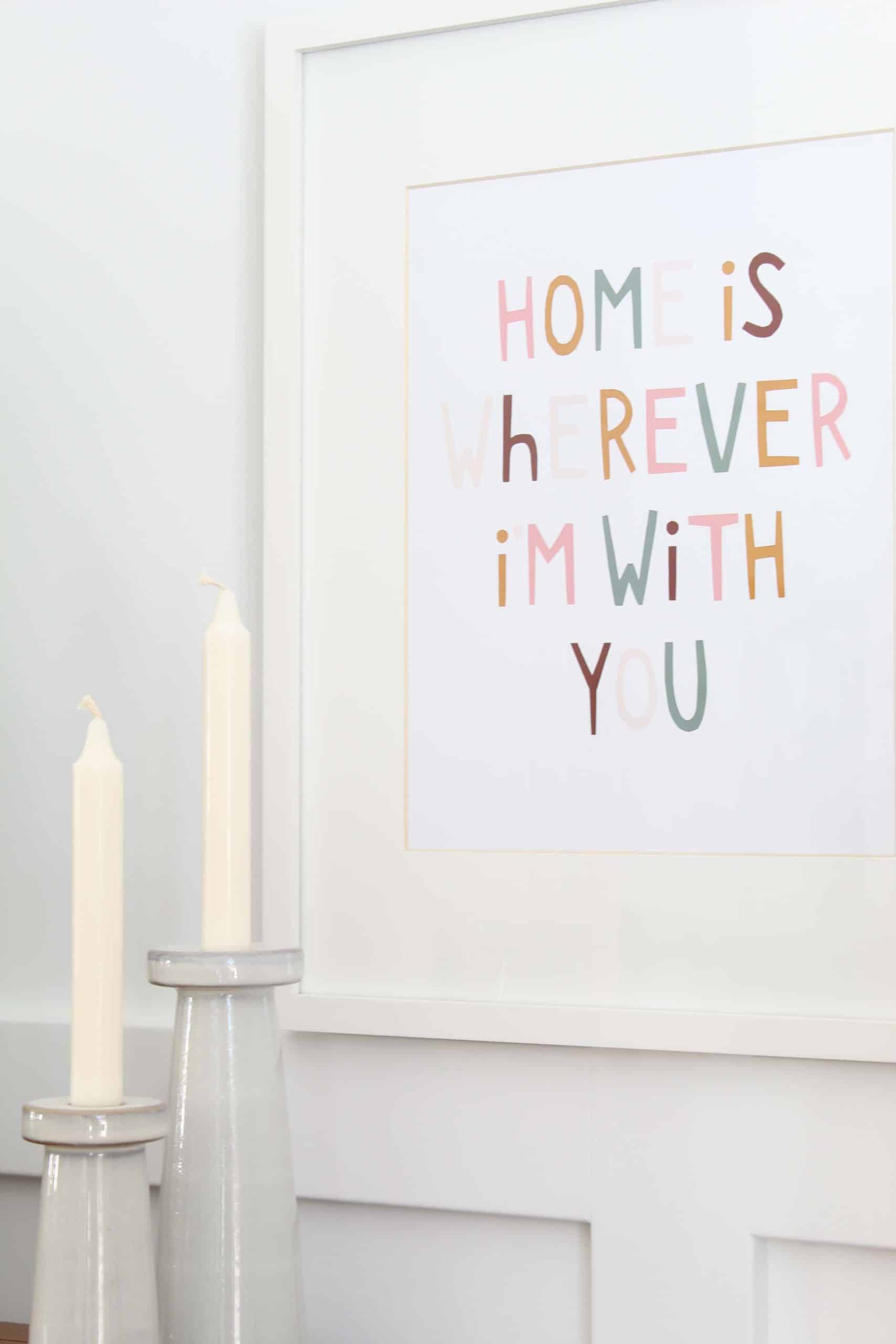 Indulge In Something Specific
I love having fresh flowers and real plants in our home. It makes it feel homey to me. Figure out what make you smile when it's in your home and indulge in that one thing on a regular basis. Here are some ideas:
Fresh baked bread (from the bakery or homemade)
A special dessert from a local bake shop
A favorite candle lit in the evening
Fresh seasonal fruit in a bowl on the counter
Subscribing to a plant of the month club
Using the "good" china for everyday meals
Investing in cloth napkins for meals
Set up a standing coffee/tea date with friends at your home
Make A Home Goals List For The Year
Making a list of home goals is one of the most underrated and cost effective ways to love your home (in my opinion). Sit down with a cup of tea and a free hour and make a list of 10 things you would like to do to your home this year. Make sure you include simple, doable projects. This could range from something as simple as giving your entryway a fun coat of paint to replacing your front door.
Keep your list taped up where you can see it, at the end of the year go back through the list and take stock of what you've accomplished. You'll be amazed at how 10 little projects can add up to a whole lotta love for your home!
Add Art To Your Walls
If you've been afraid to make the commitment to hang art, there's no time like the present.  A house becomes a home when you add art to your walls. I love to mix family photos with thrift store art finds to create a wall that is totally unique to our home. You can also rearranged or move your artwork to different rooms and walls in your home to get a totally fresh feeling – at no cost!
Use Light To Your Advantage
Lighting can add so much to your home. Rooms feel bigger, more cohesive, and have a cozier ambience if you use at least 3 light sources in a room. Take a good look at your most used room. Use table lamps, floor lamps, and overhead lighting to help expand the room. If your room isn't hard wired for overhead lighting, consider using a plug in light fixture with a swag to bring light to any part of your room.
Frequent A Local Thrift Store
Thrift stores are a great way to give your home some love. You never know what you'll find and when you find something you love, it's normally pretty affordable. I stop by our local small town thrift shop every few weeks and look for paintings, pottery, lamps, and books (of course!) The best part? If you end up buying something your don't love once your get it home, it didn't cost much and can be donated right back.
Stop Waiting For Perfect & Make Decisions
Sometimes waiting on perfection can keep us from moving forward in the present. Perfection shouldn't come at the expense of making a home you love. Whatever you're waiting on, do it. Paint the room. Rearrange the furniture. Clean up the clutter. Hang the art. Love your home now.
Enjoy this post? You might like these too:
This post contains some affiliate links for your convenience. Click here to read my full disclosure policy.
Want to save this post? Pin it here!