These cookies are literally the best carrot cake breakfast cookies I have ever tasted. Plus, they're healthy to boot!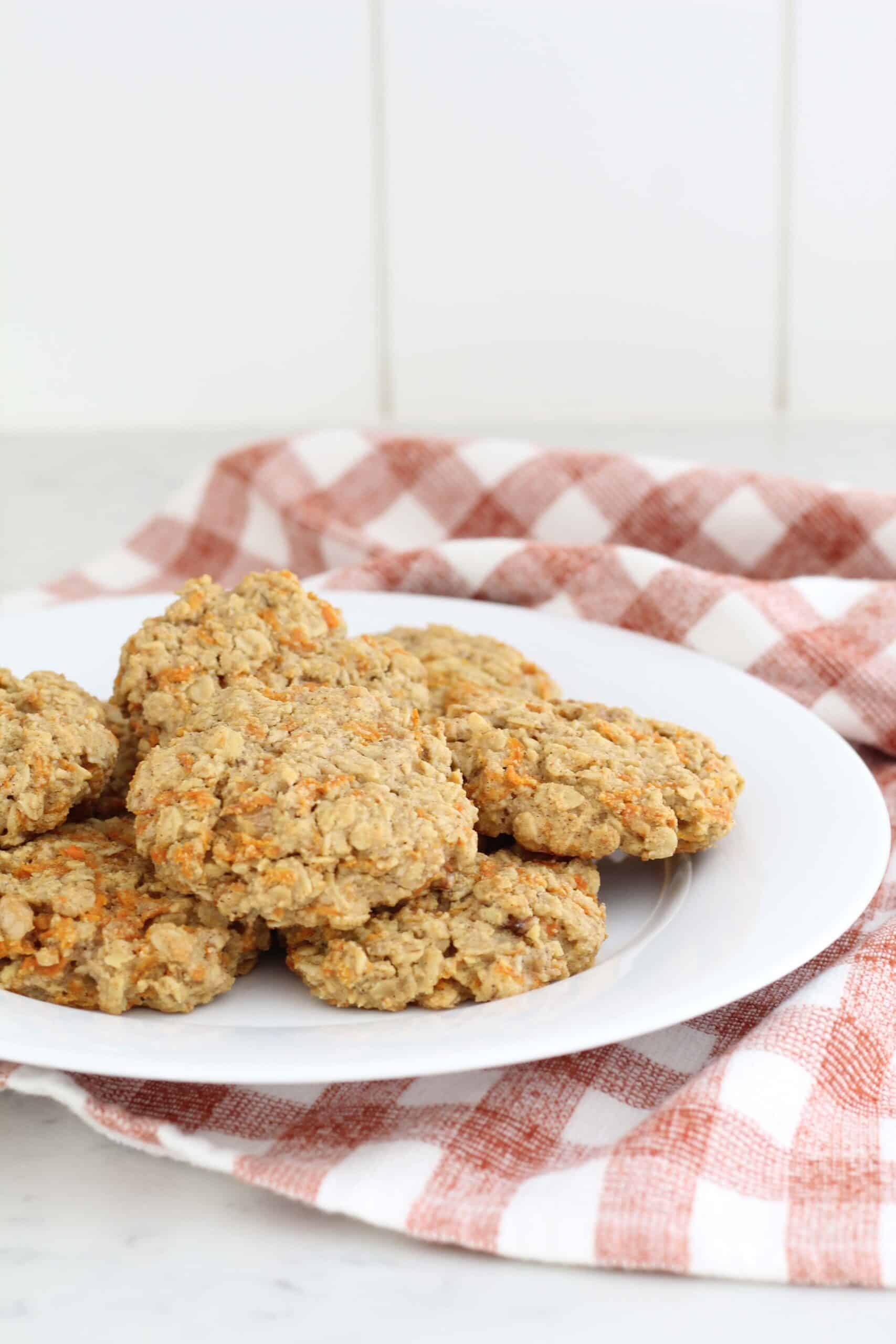 The Best Carrot Cake Breakfast Cookies
If you are a fan of carrot cake, these cookies are for you. As a long time lover of all things carrot cake, I was looking for a healthier way to enjoy my favorite dessert that didn't involve eating cake everyday, ha! 
These healthy carrot cake breakfast cookies are the answer to that craving.
These cookies are prefect as a pre-breakfast snack, or as a quick, healthy grab and go breakfast. But don't let the name fool you, while they are technically called a breakfast cookie, they are just as good with your afternoon cup of tea or coffee. 😉 
They are also a great gluten free or paleo snack option.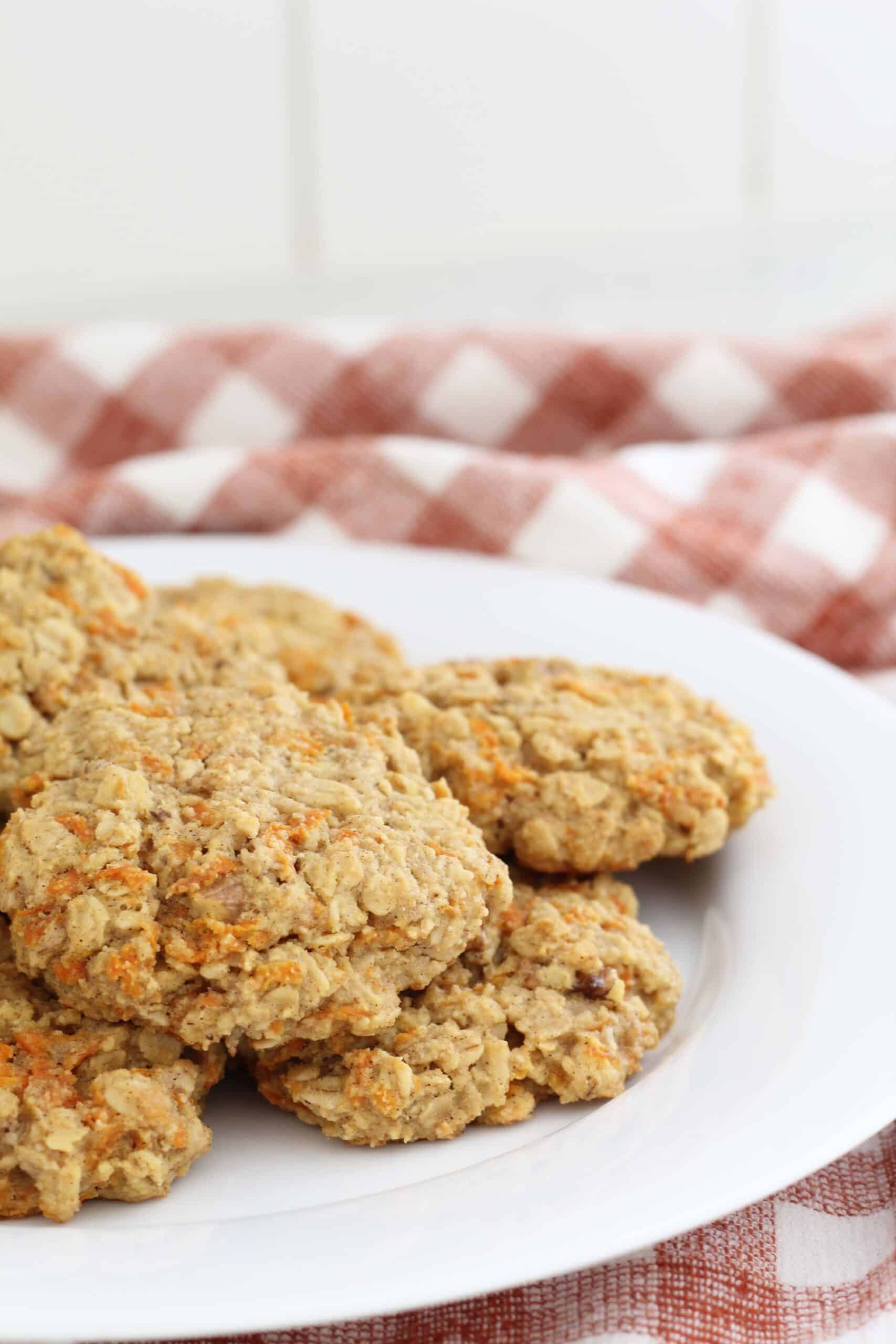 Recipe 
1/2 cup rolled oats
1 cup almond flour
1 tsp. baking powder 
1 tsp cinnamon 
3/4 tsp salt
1/4 tsp ground nutmeg
1 large egg plus 1 egg white
1/2 cup unrefined coconut oil (melted)
1/3 cup pure maple syrup
1 1/2 tsp pure vanilla extract
1 1/2 cups freshly grated carrots
1/2 cup walnuts (chopped)
Directions: preheat oven to 350 degrees. Line baking sheet with parchment paper. Whisk dry ingredients together in large bowl. Make a well in center of the mixture and add egg and egg white. Whisk in in oil, syrup, and vanilla until combined, incorporating wet and dry ingredients together. Stir in carrots and walnuts until a dough forms. 
Scoop 1/4 cupfuls of mixture and form into balls. Place about 1 inch apart on baking sheet. Press lightly to flatten slightly. 
Bake 30 minutes or until cookies are lightly browned and slightly cracked. Let cool on baking sheet for additional 20 minutes.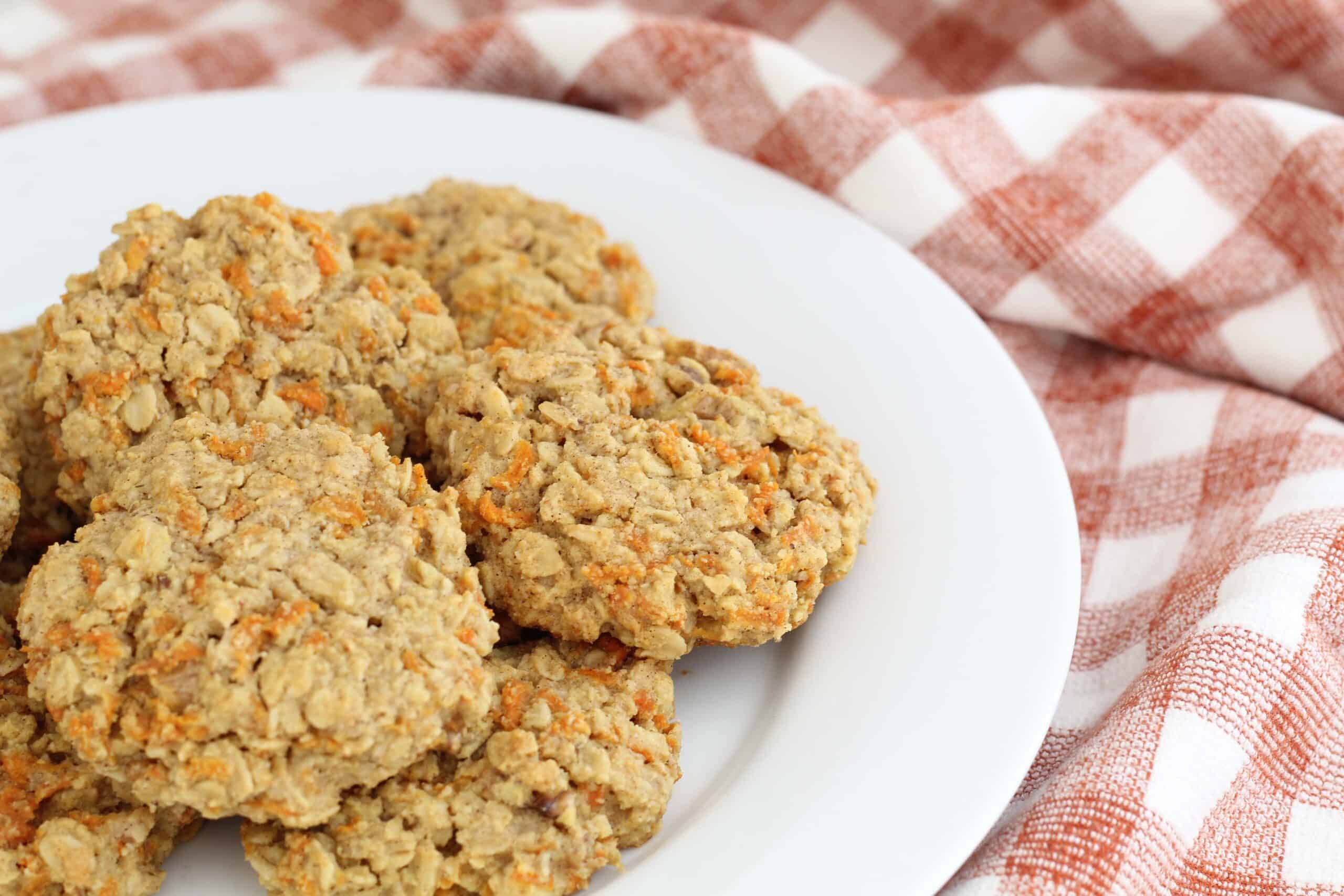 Gluten Free Carrot Cake Cookies
Since our family has a couple of different dietary restrictions, I'm always on the look out for ways I can make a recipe gluten free or paleo friendly. This recipe checks both those boxes without giving-up any flavor.
If you're looking for quick ways to make some of your favorite sweet recipes a little more healthy, I cannot sing the praises of maple syrup enough! It's an easy substitute for refined sugar and it add a depth of flavor that you wouldn't otherwise get. Just make sure you check the label to make sure you're getting pure maple sugar with no additives. 
Another easy and healthy substitute is almond flour. Gluten free almond flour is simply very finely ground blanched almonds. It provides sustained energy thanks to its combination of protein, healthy fats, and fiber. Plus it gives baked goods and irresistible moist and subtle nutty flavor.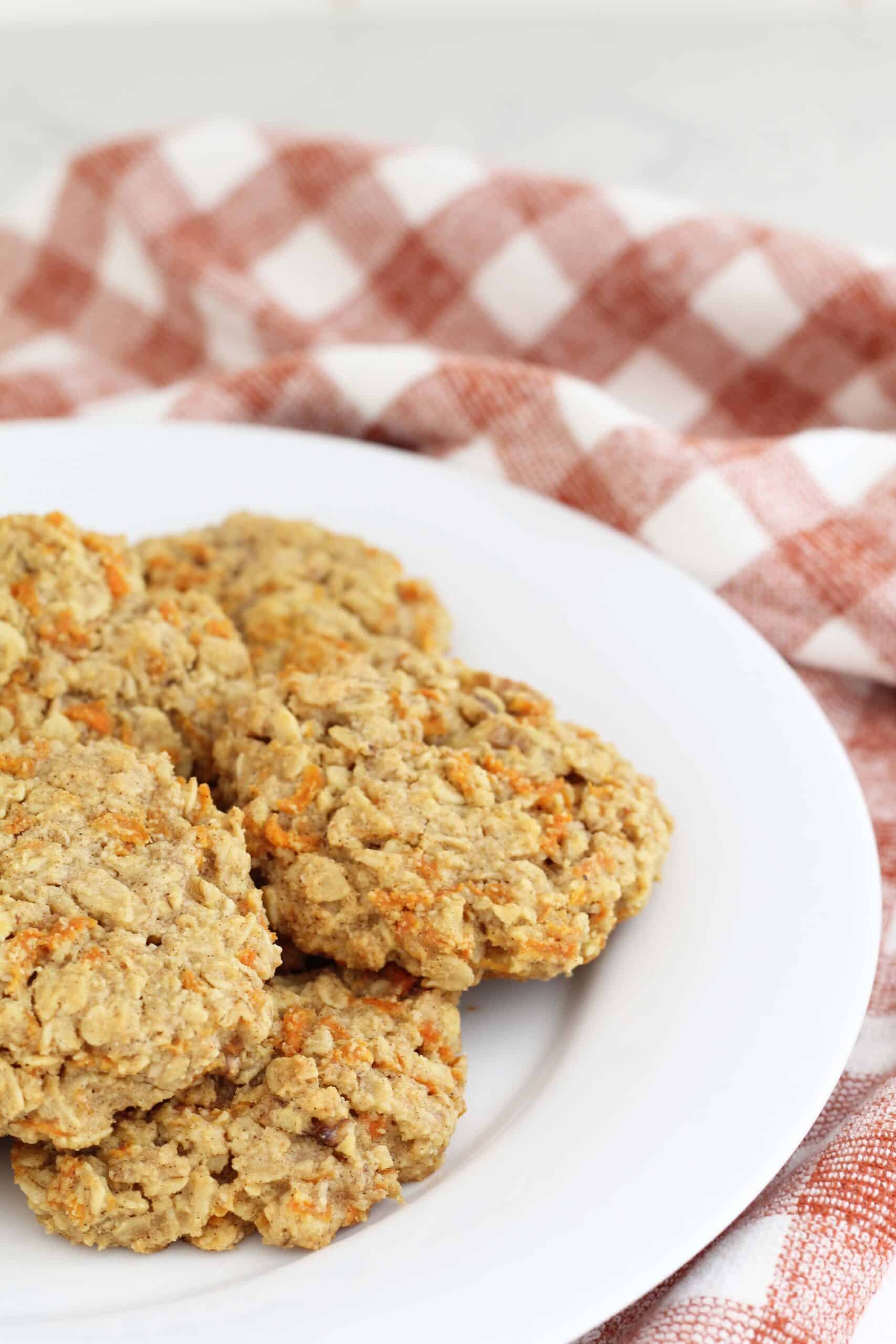 I hope you enjoy these cookies as much as our family does! Happy baking! ❤️
Like this post? You might enjoy these:
Want to save this post? Pin it here!