These delicious pumpkin spice muffins are the perfect way to kick off the Autumn season!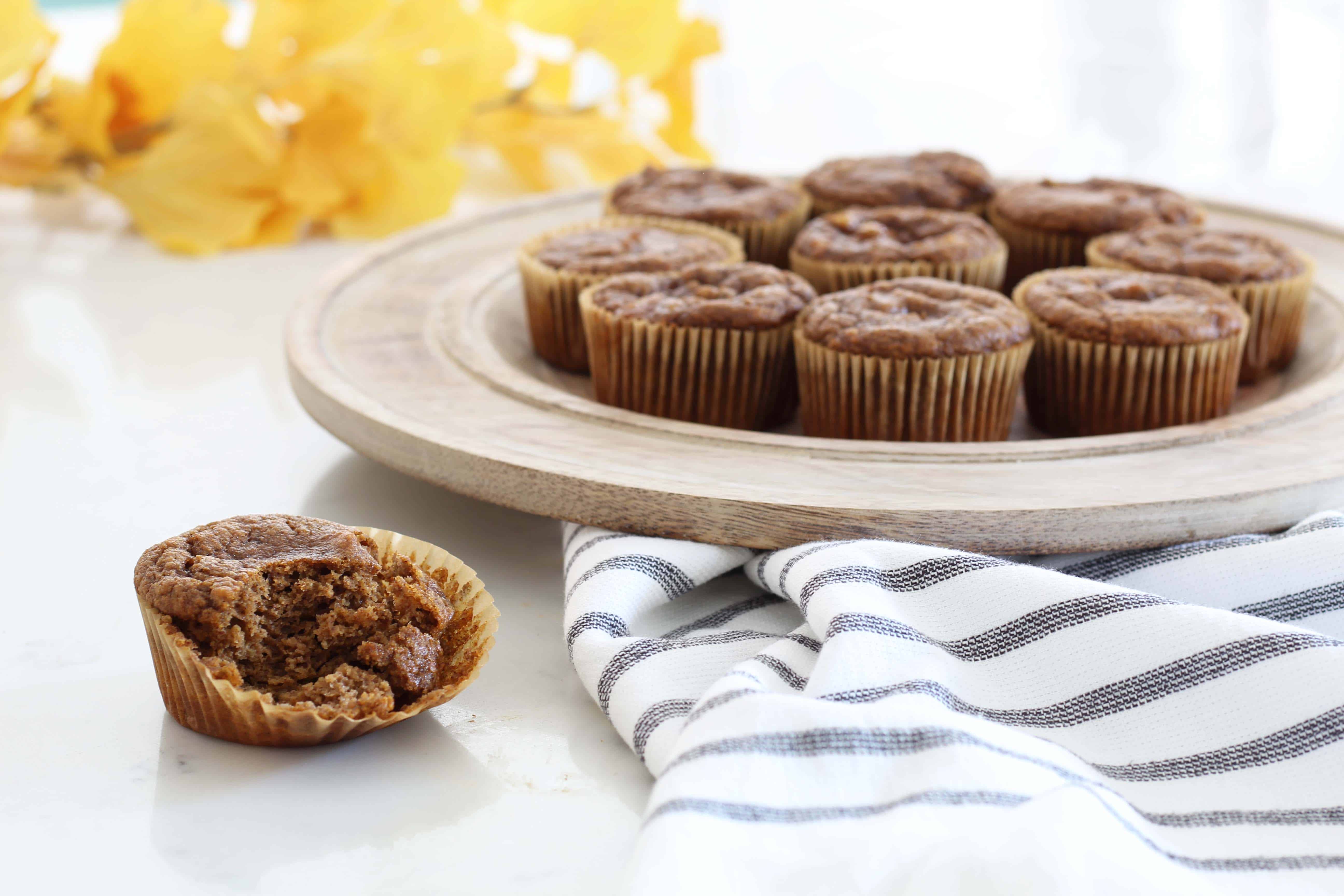 Pumpkin Spice & Everything Nice
Before we get into these delicious pumpkin spice muffins, can we talk about the general obsession with pumpkin flavored anything that seems to come around every fall? I think social media has elevated it to epic proportions, but I really cannot complain. And I don't even care if everyone is doing it. Pumpkin is just the best, and there are so many ways to use it that I never really get tired of it (says the girl who eats pumpkin pie in July).
So in honor of autumn and all things pumpkin, lets talk about these pumpkin spice muffins and why you need them in your life!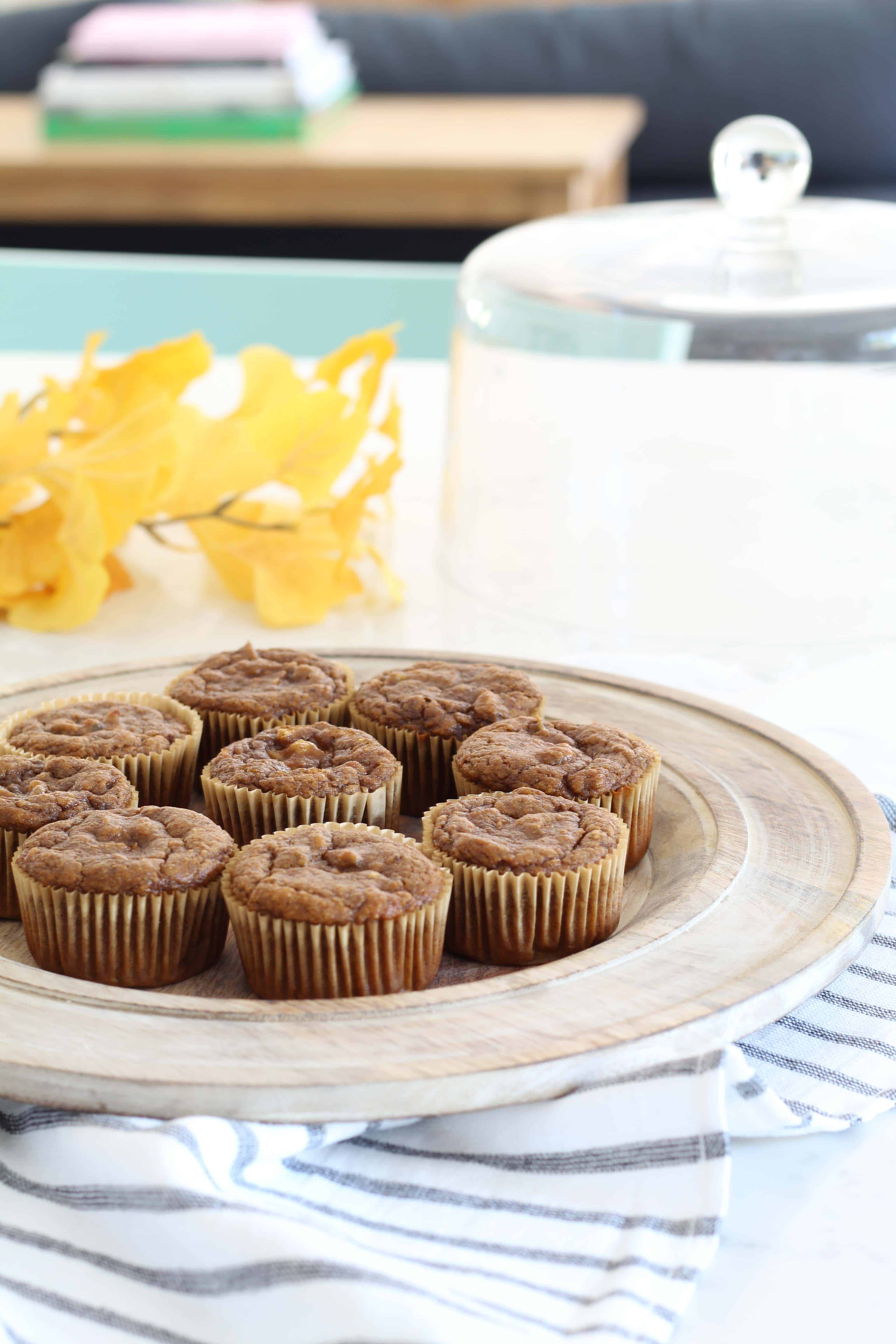 Pumpkin Spice Muffins
I've tried out a lot of different pumpkin bread and pumpkin muffin recipes over the years. A lot. And I have to say, there are a bunch of good ones out there. I personally prefer the ones that are not too sweet so you can really taste the actual pumpkin and spices in the mixture. Add in some walnuts and you have the perfect pumpkin muffin or bread in my opinion.
Lately I've been making the muffin version of this recipe most often. It's a great way to keep something seasonal and healthy handy for snacks, and the muffins are the perfect size for individual portions. These are by far one of the most requested items in our home and they very rarely last more than a couple of days. Yum.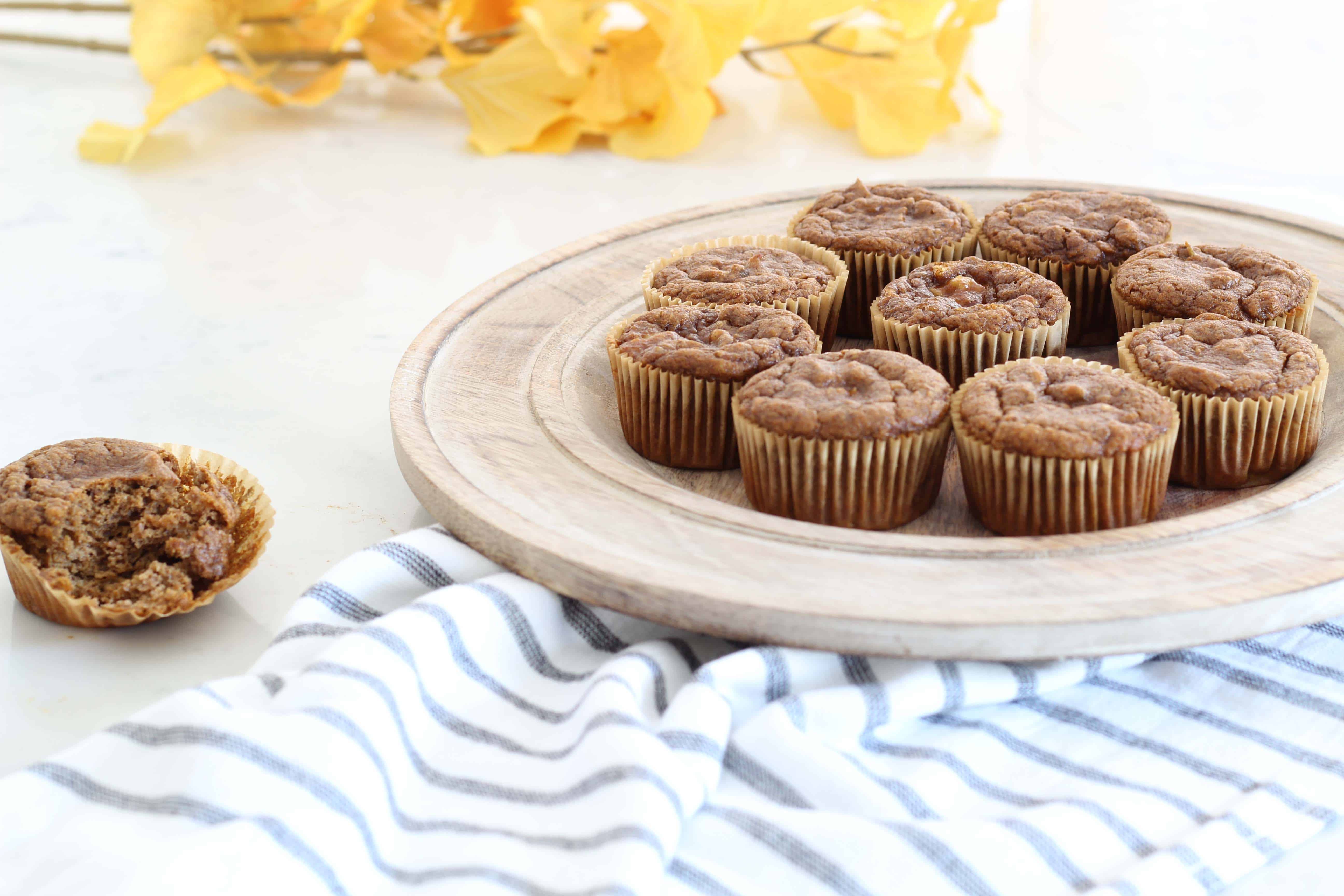 Gluten Free & Paleo
The best part about these muffins is that they are actually good for you! I'm all about keeping the eating guilt to a minimum as the holiday season rolls around (who isn't?) Adding to that is the fact that my husband has a gluten sensitivity, which made me have to reevaluate my favorite pumpkin recipe a few years ago. After quite a bit of trial and error, and some serious recipe tweaking, I feel like we have a winner!
Even if you're not gluten free, these muffins use a really simple set of whole food ingredients that result in muffins that are so good you won't even miss the wheat flour! Plus, they're a great way to use up any overripe bananas you may have laying around. 😉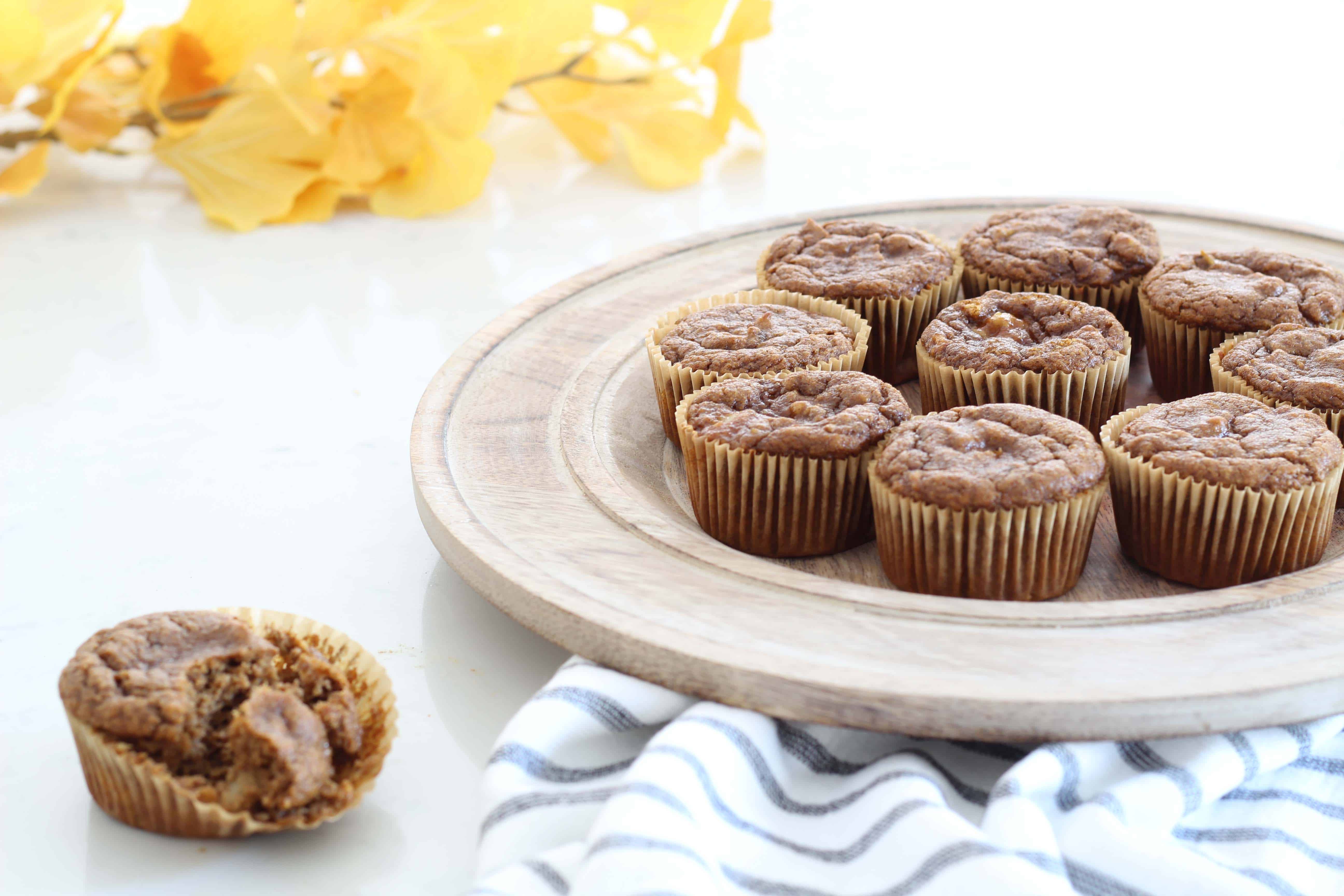 Pumpkin Spice Muffin Recipe
Ingredients:
1 Cup Almond Butter
1 Banana
1/2 Cup Pumpkin Puree
1/4 Cup Honey
2 Eggs
3 TBS Coconut Flour
1 TBS Cinnamon
1/2 tsp Baking Soda
1/2 tsp Baking Powder
Pinch of Salt
Instructions: Mix all ingredients starting with wet and then combining dry ingredients in. For pumpkin bread bake at 350 degrees for about 50 minutes or until golden brown. For muffins, bake at 350 degrees for about 17 minutes or until toothpick comes out clean.
Like this? You might also enjoy these posts:
How To Plan A Day Apple Picking (And An Apple Tart Recipe)
Baked Cinnamon Pears With Currants
Fall Hygge: Ideas For A Cozy Night In
Want to save this post? Pin it here!