We spend so much time in the kitchen during the holidays. These festive Christmas kitchen shelves are a fun way to celebrate the season!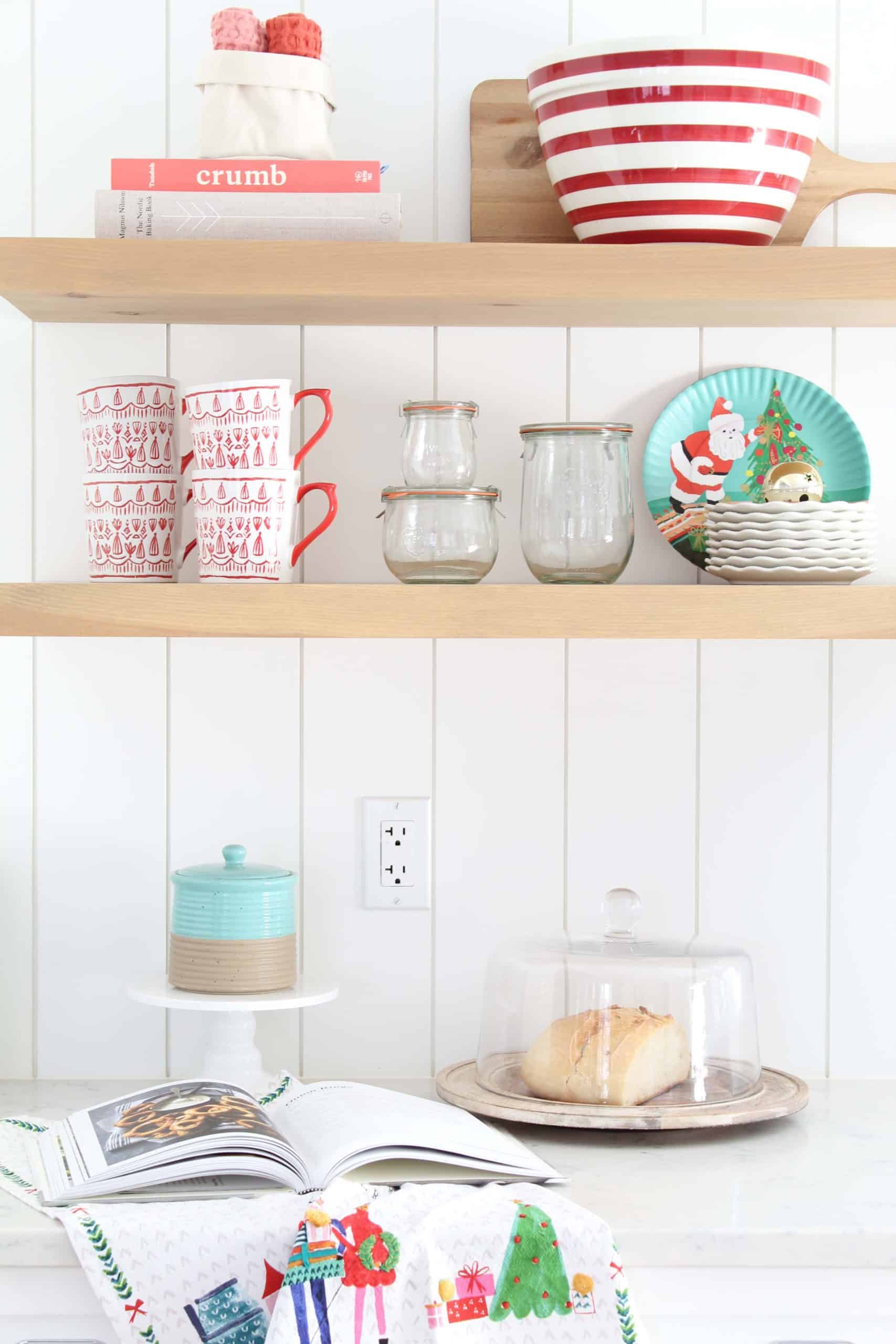 I love decorating the kitchen for Christmas, no question! To me, there is nothing more festive than being surrounded by bright holiday colors while you bake gingerbread or make a meal for your family. If you've been visiting here for a while, you know that these open shelves in our kitchen are one of my favorite things to decorate each season.
Is it practical? Not really, but sometimes you need a little impracticality in your life. Especially at Christmas. 🙂
Festive Christmas Kitchen Shelves
These shelves sit at the corner of our kitchen and are out of the way of any food prep and general kitchen busyness. You can see a full kitchen tour here.  When we remodeled this kitchen, part of the lure of the white vertical shiplap backsplash was its versatility. It makes a great backdrop for decorating throughout the year and it always feels bright and cheery.
I normally use a combination of red and aqua colors in my Christmas decorating, and these shelves are no different. I pulled out some of my favorite Christmas mugs and dishes and sprinkled some everyday items in as well. Come on in and take a look around!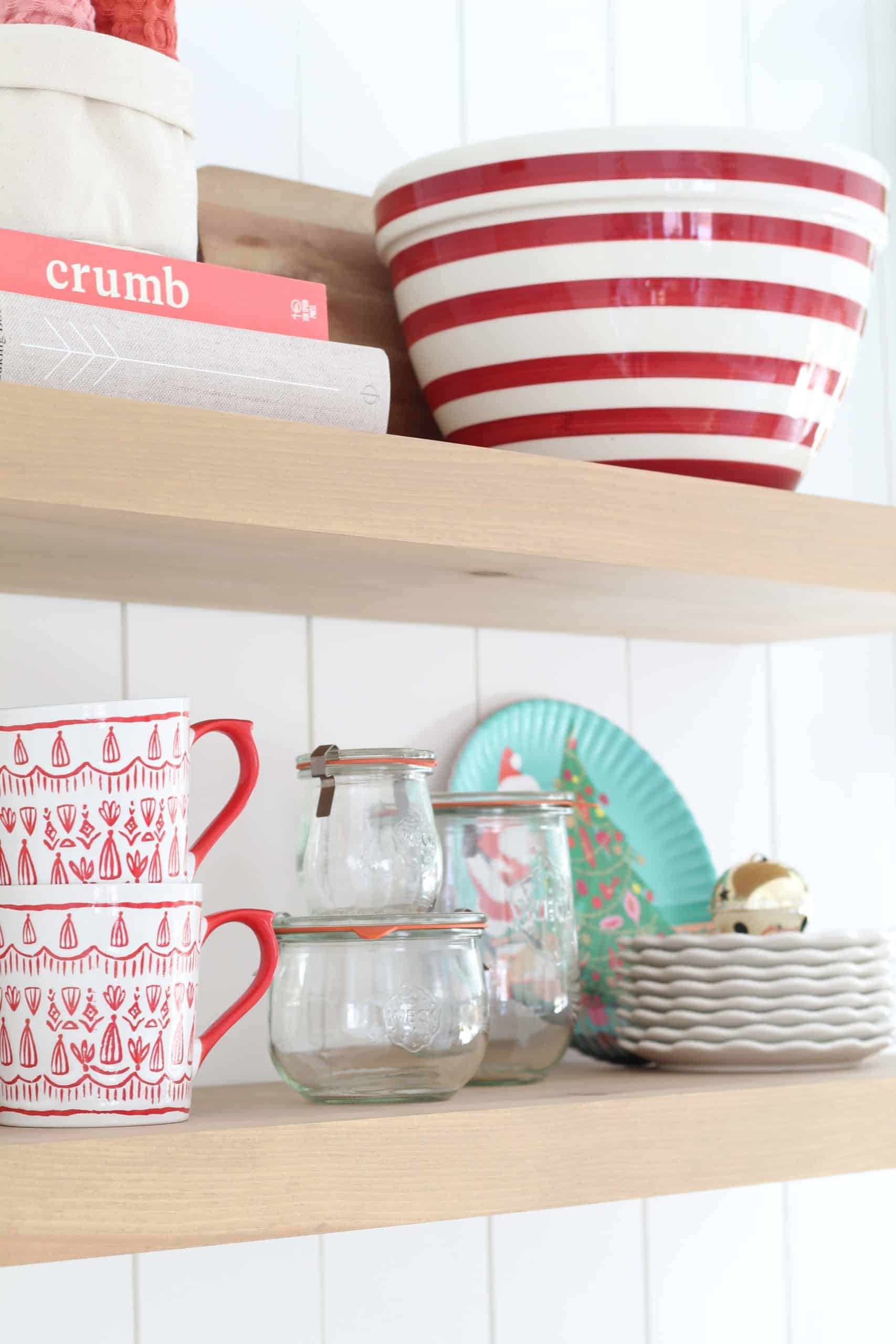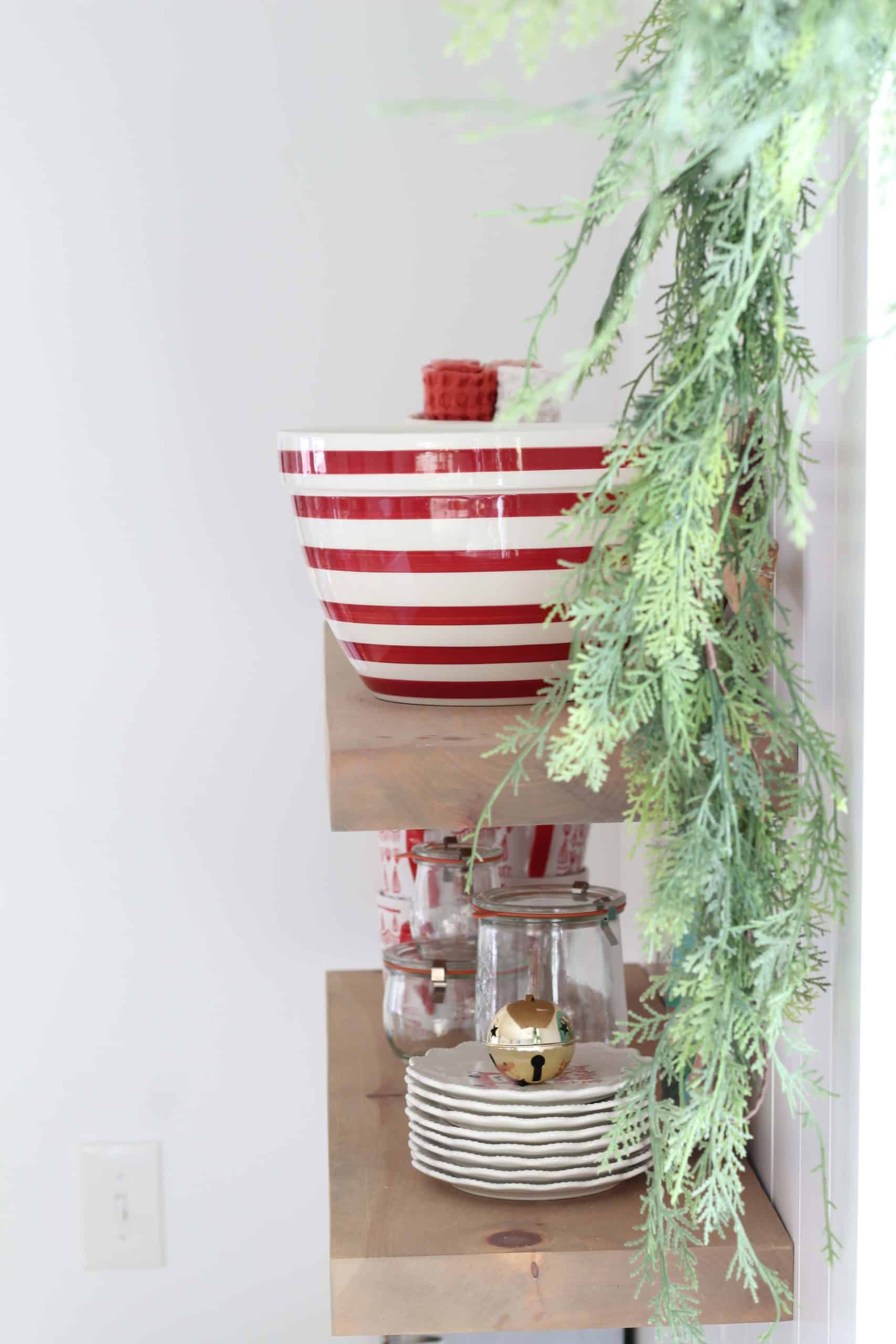 I got the large red striped bowl at Crate & Barrel years ago. Unfortunately, they don't carry this exact one anymore, but they do have a new version here that's really cute.
You can see a bit of the garland I have up around our kitchen window. It's always a favorite! You can see it here in our Christmas kitchen last year.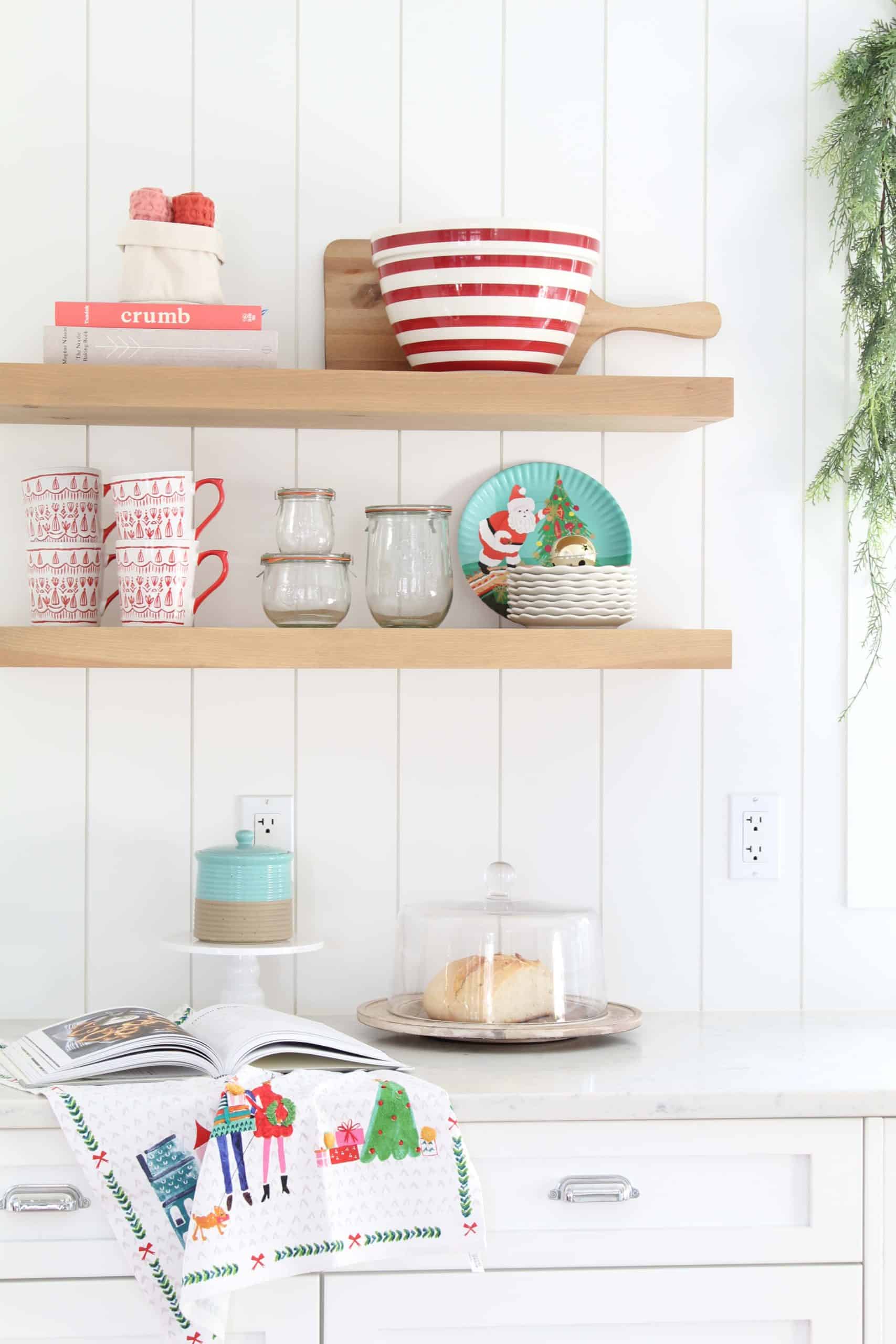 Christmas Kitchen Decorating
I use mostly the same items over and over each Christmas. I might pick up one or two new things if I really love them, but reinventing my decor each Christmas is never the goal. I've found that changing out small season items, like a dishtowel for instance, is a easy budget friendly way to change things up.
Decorating with items we use is another thing I love to do. It feels authentic and keeps things from feeling too precious. Cutting boards, cookbooks, glass jars, dishtowels, even fresh bread 🙂 all feels homey and genuine in a kitchen.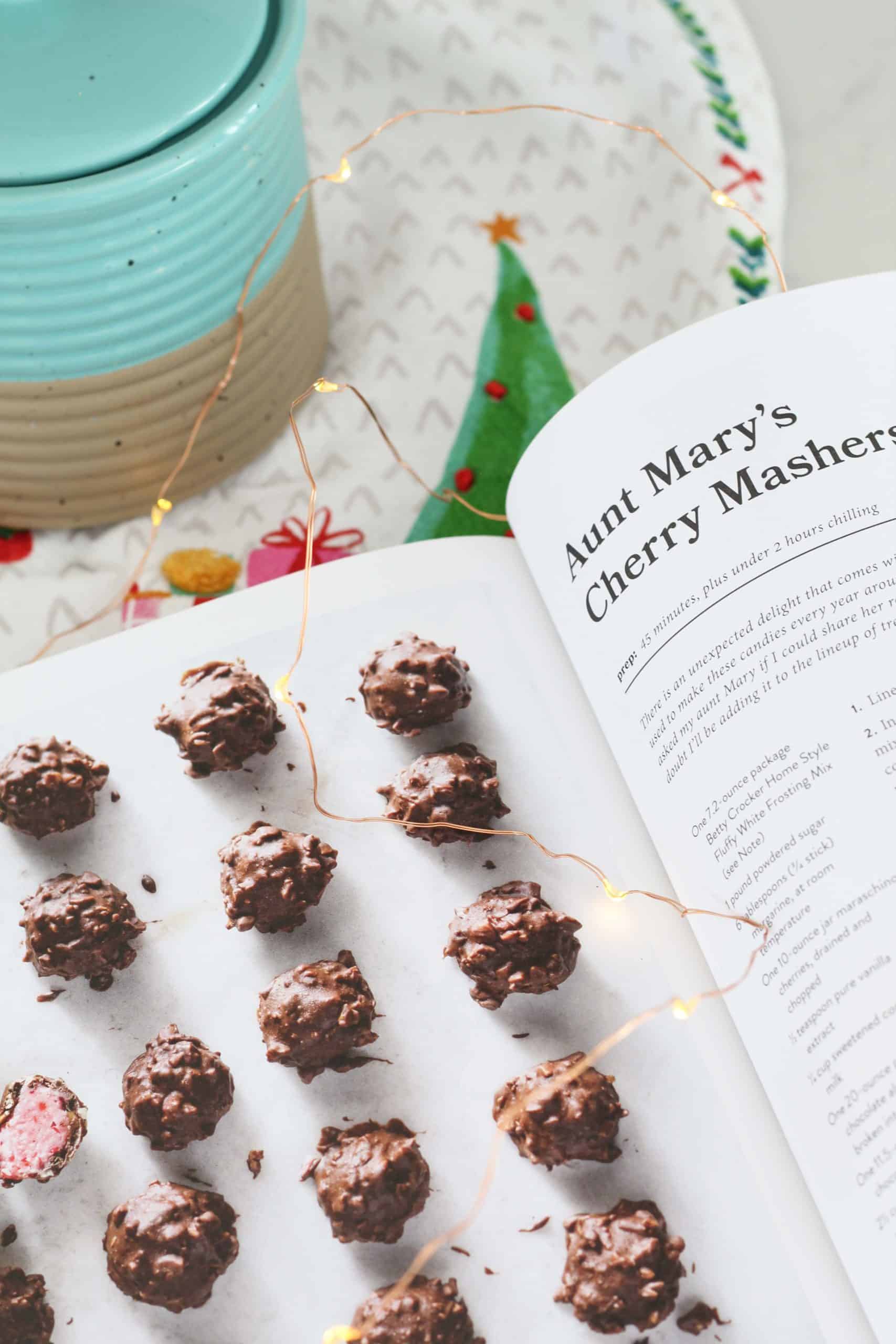 If you have a cookbook stand, opening up a cookbook and displaying one of your favorite holiday recipes is another fun, simple way to bring the Christmas season into your kitchen.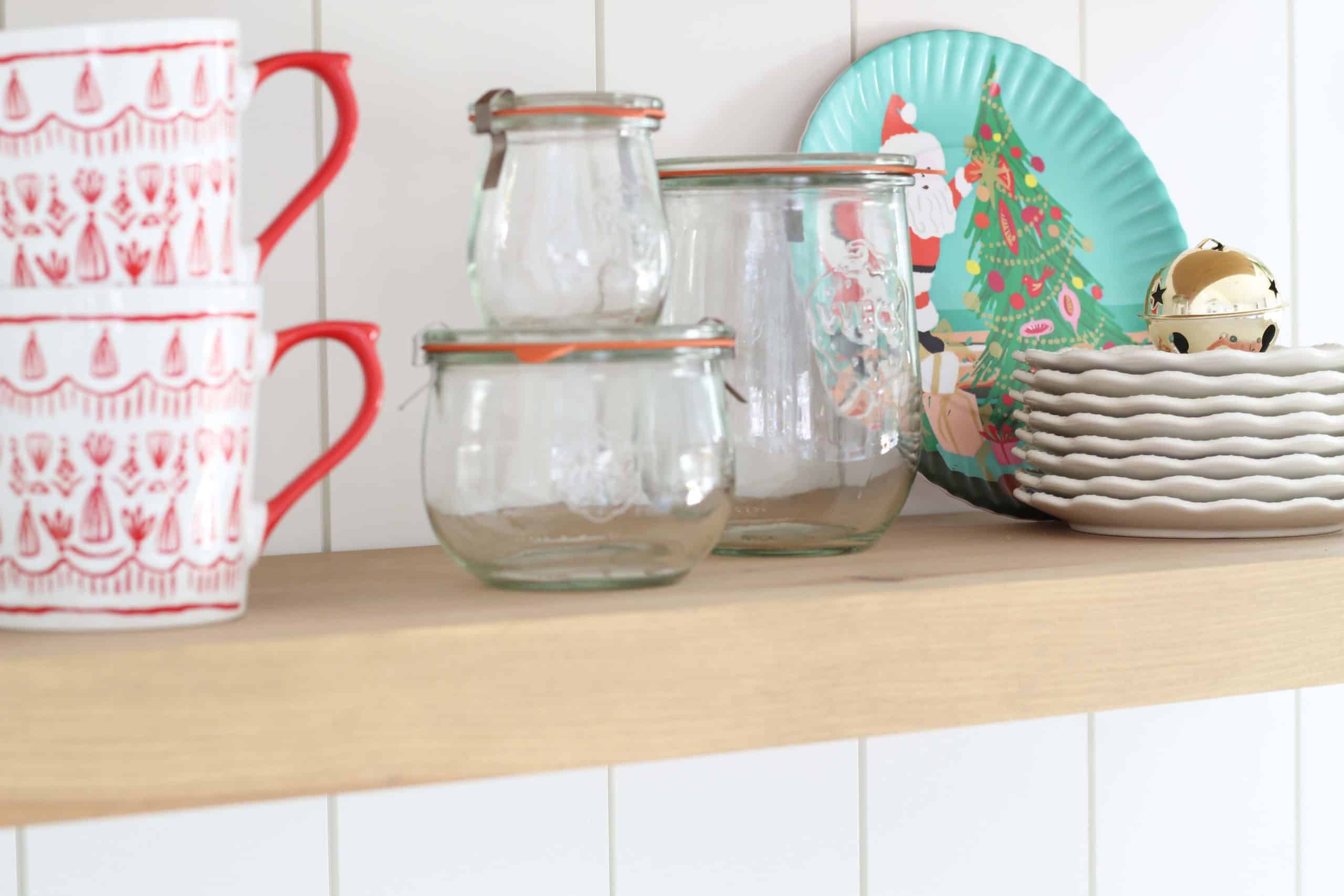 Christmas is the only holiday in our home that has mugs dedicated to it. These's just something about drinking hot cocoa with marshmallows out of a Christmas mug, isn't there?
The Santa plate in the background is actually a melamine plate I bought as a set for my girls last year. I love the fun retro vibe they have and I hope they create lots of good Christmas memories over the years.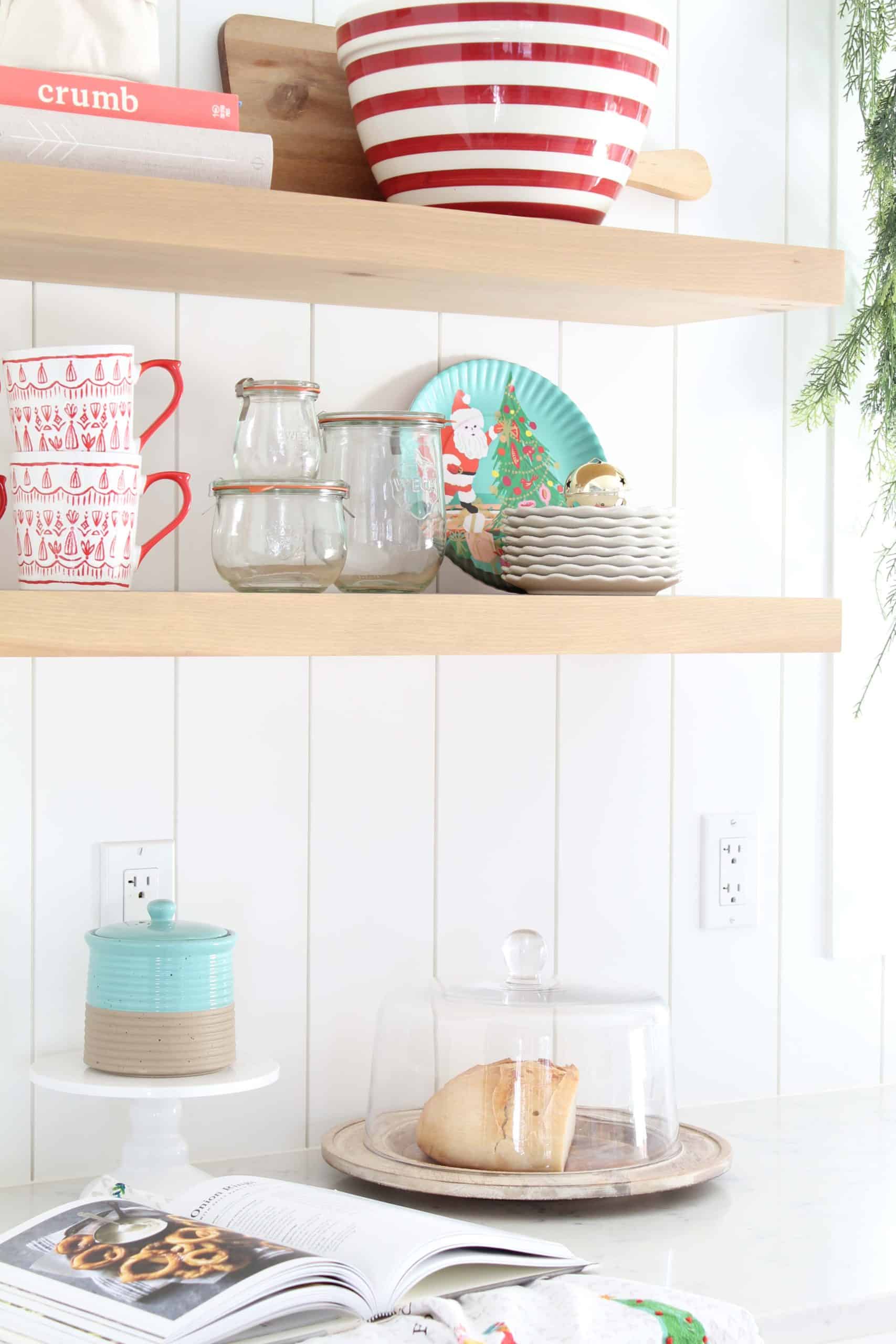 Whatever type of kitchen you have, I believe there are some universal decorating truths that work no matter your kitchen's style:
Mixing everyday items with a few seasonal items will always be in style.
Candles and fairy lights are always a good idea.
Garlands (fresh or faux) create instant cheer draped across a shelf or hanging over a window.
Even if you love neutrals, using just one or two items for a pop of color goes a long way.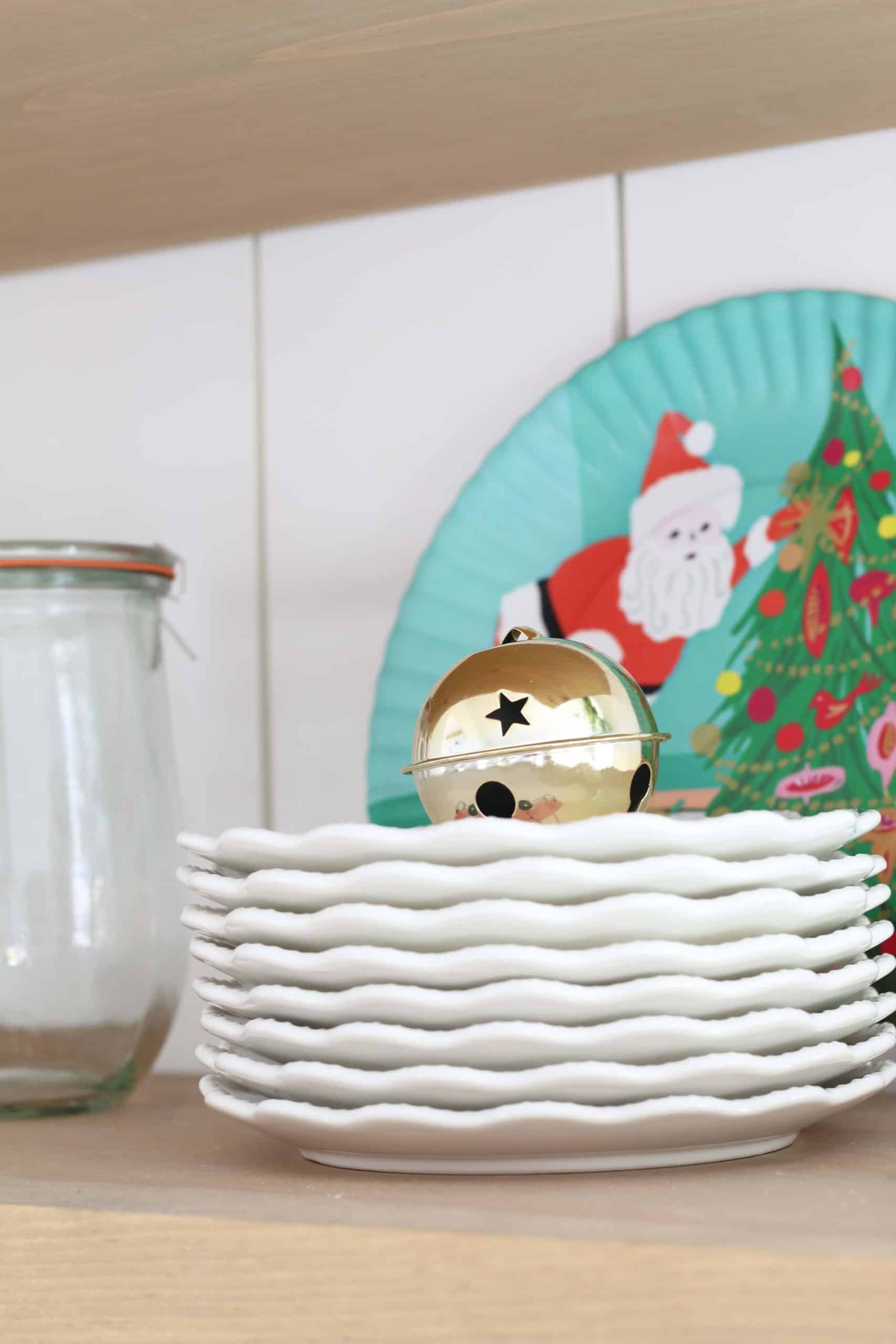 Merry Christmas, friends! I hope you enjoyed this little tour. May your kitchen be cheerful and festive!
Shop The Post

This post contains some affiliate links for your convenience. Click here to read my full disclosure policy.
Want to save this post? Pin it here!