Part of the fun of the Christmas season is the anticipation! Here are some of the best advent calendars to countdown to Christmas.
Light Up Stacking House Glitter Advent Calendar
I know we haven't celebrated Thanksgiving yet, but I wanted to get this post done a little bit ahead of the December Christmas season since most advent calendars start December 1st.
Advent calendars are one of my very favorite parts of the Christmas season. They have definitely gotten more commercialized over the years, but I think many of us still fondly remember the cardboard advent calendars with the little doors and pictures from our childhood.
Personally, I love the the advent calendars that are the simplest – the ones that merely count down the days to Christmas. There are also some really elaborate ones out there that involve treats and presents, but simple ones will always have my heart.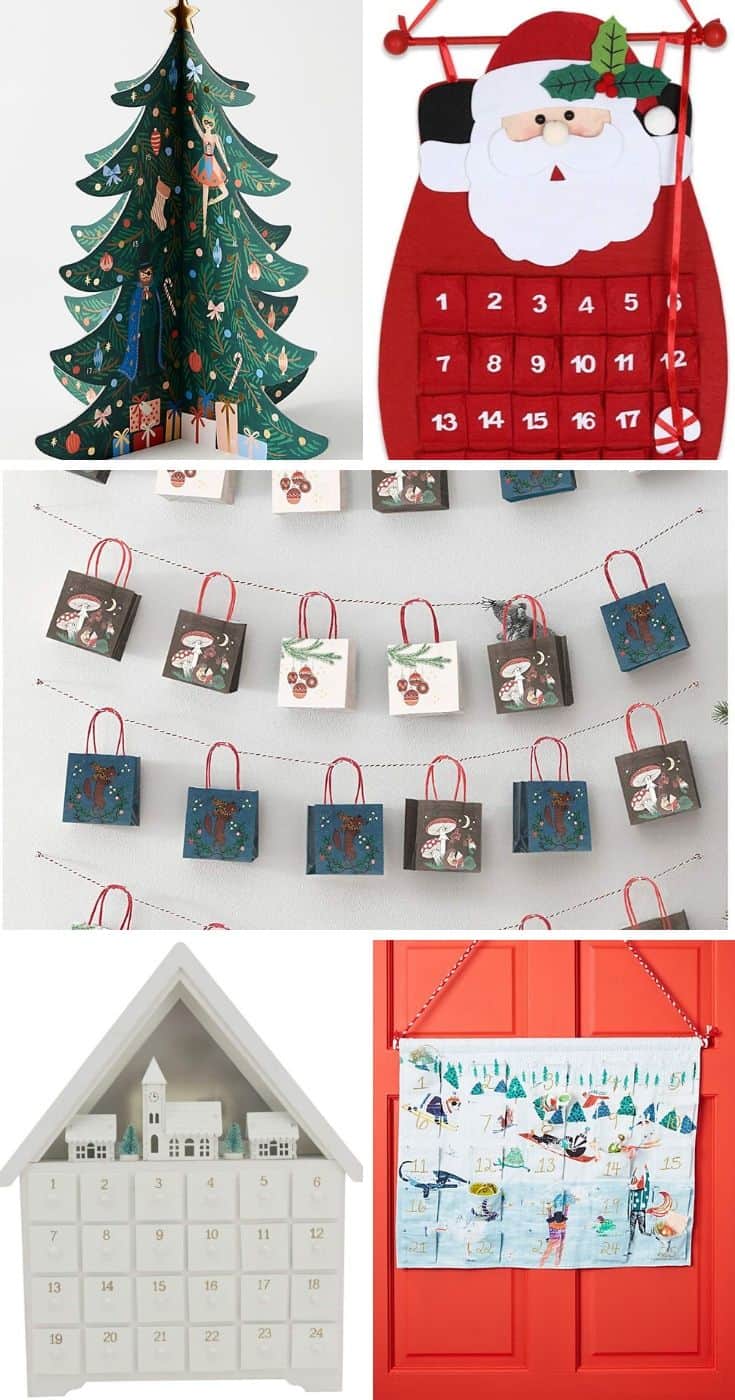 What is Advent?
If you're not familiar with the Advent season, it's the four week period beginning on the Sunday nearest the feast day of St. Andrew (November 30) through the following three Sundays. It marks the celebration and anticipation of Christ's birth on December 25. Advent calendars don't normally follow the Advent season in the traditional sense in that they normally start on December 1. Today, most Advent calendars include paper doors, a pocket, or a drawer that opens to reveal an image, Bible verse, or treat.
The Best Advent Calendars To Countdown To Christmas
Right after my first daughter was born, I bought an advent calendar with whimsical houses for the pockets. You move a small santa from one pocket to the next to count down the days until Christmas. I love everything about it, the simplicity, the little European houses, the way the Santa moves to count down the days (they sell a updated version here). To me it just embodies the childhood Christmas spirit. The fact that it's made of canvas and will withstand the test of time better than cardboard is a bonus too. I love the idea of handing it down to my girls when they are grown.
So whether you love the traditional cardboard advent calendars, calendars with pockets for goodies, or the more simplistic wooden houses with drawers, there's something for everyone on this list!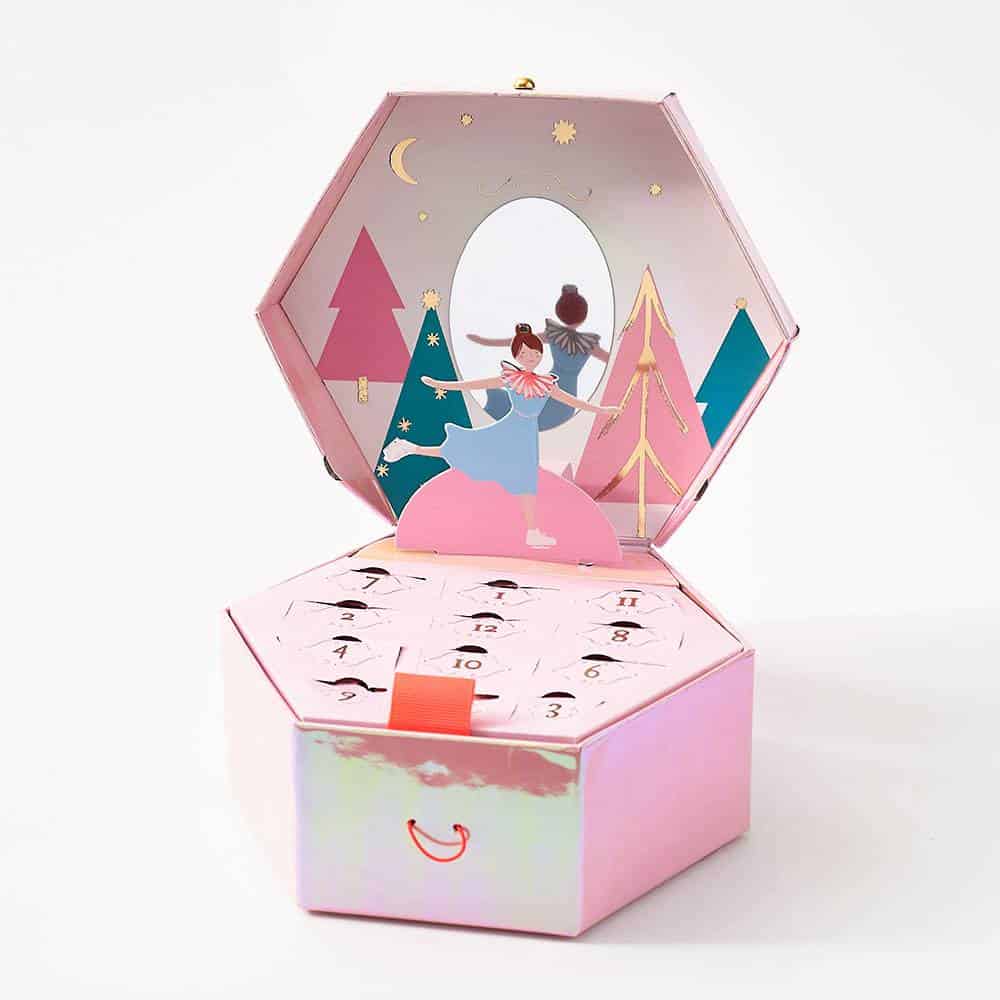 Charm Bracelet Advent Calendar 
Cardboard Advent Calendars
Wall Hanging Advent Calendars
Tabletop Advent Calendars
This post contains some affiliate links for your convenience. Click here to read my full disclosure policy.
Want to save this post? Pin it here!