These 8 creative Christmas tree collars are a cute way to spruce up your tree just in time for the holidays!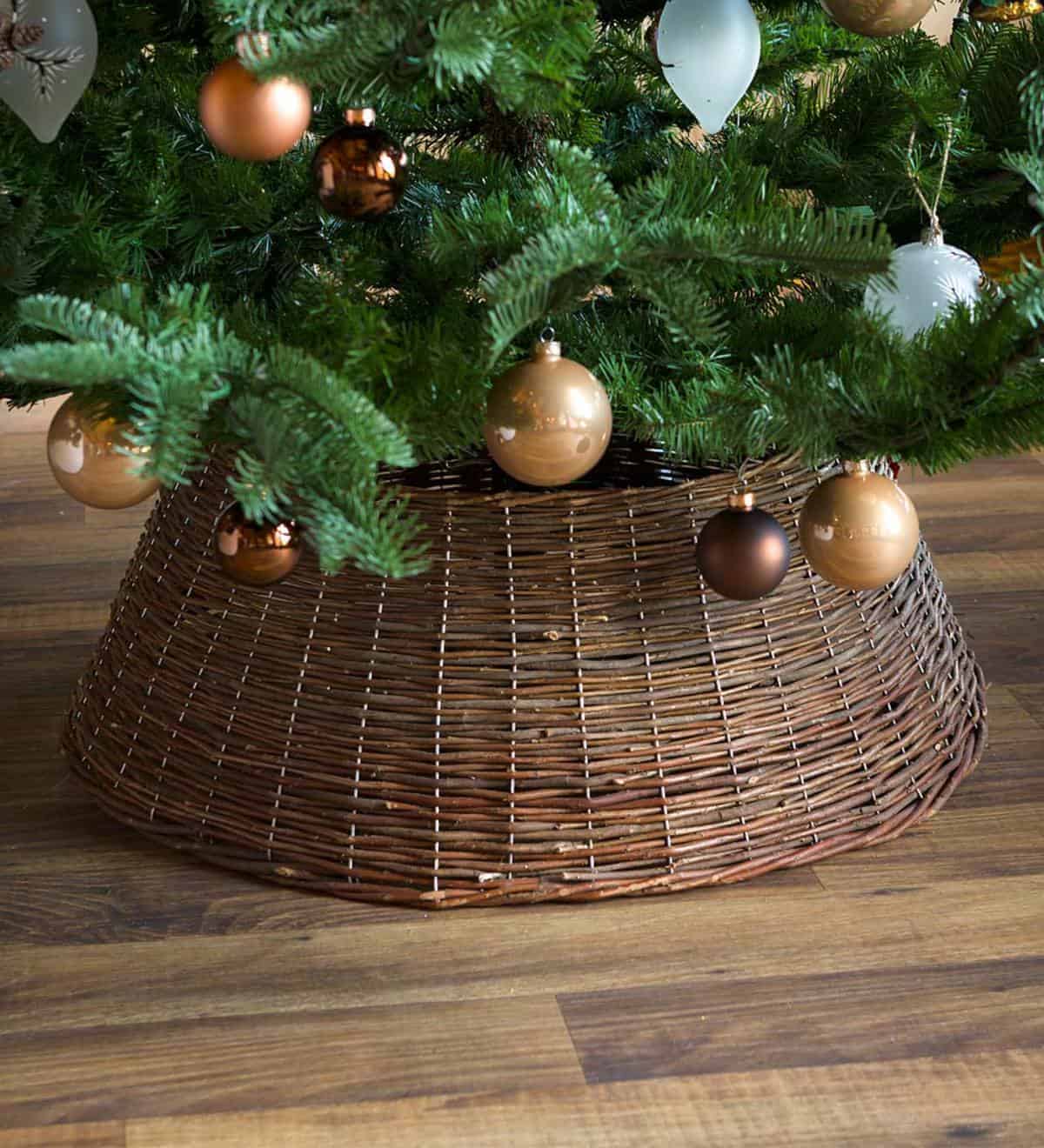 This post contains some affiliate links for your convenience. Click here to read my full disclosure policy.
This post might bit a little early for some (I know, Christmas stuff before Thanksgiving?!) But with all of the early Black Friday sales and the rate at which things seem to sell out these days I wanted to make sure you had plenty of time in case something caught your fancy 😉
I love the look of tree collars, especially if they are wicker or galvanized. They just make a tree feel homey and a little unexpected. For about six years now I have been using one of our large blanket baskets as a pseudo tree collar for Christmas. While I still love the look after all these years, the size of the basket does limit the size of tree we can get (i.e. tinyish)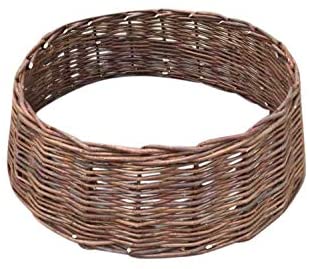 We moved earlier this fall and and our new home has a larger main living space, one that's just begging for a regular size Christmas tree 🙂 I was going to used the same basket idea again this year, but on a whim I looked around at some wicker tree collars. I was really surprised at some of the reasonable prices! The original reason I used a regular basket in the first place was because of how expensive basket inspired collars were. It seemed like you couldn't find one for under $100 – which is more than I was willing to spend for something we use once a year.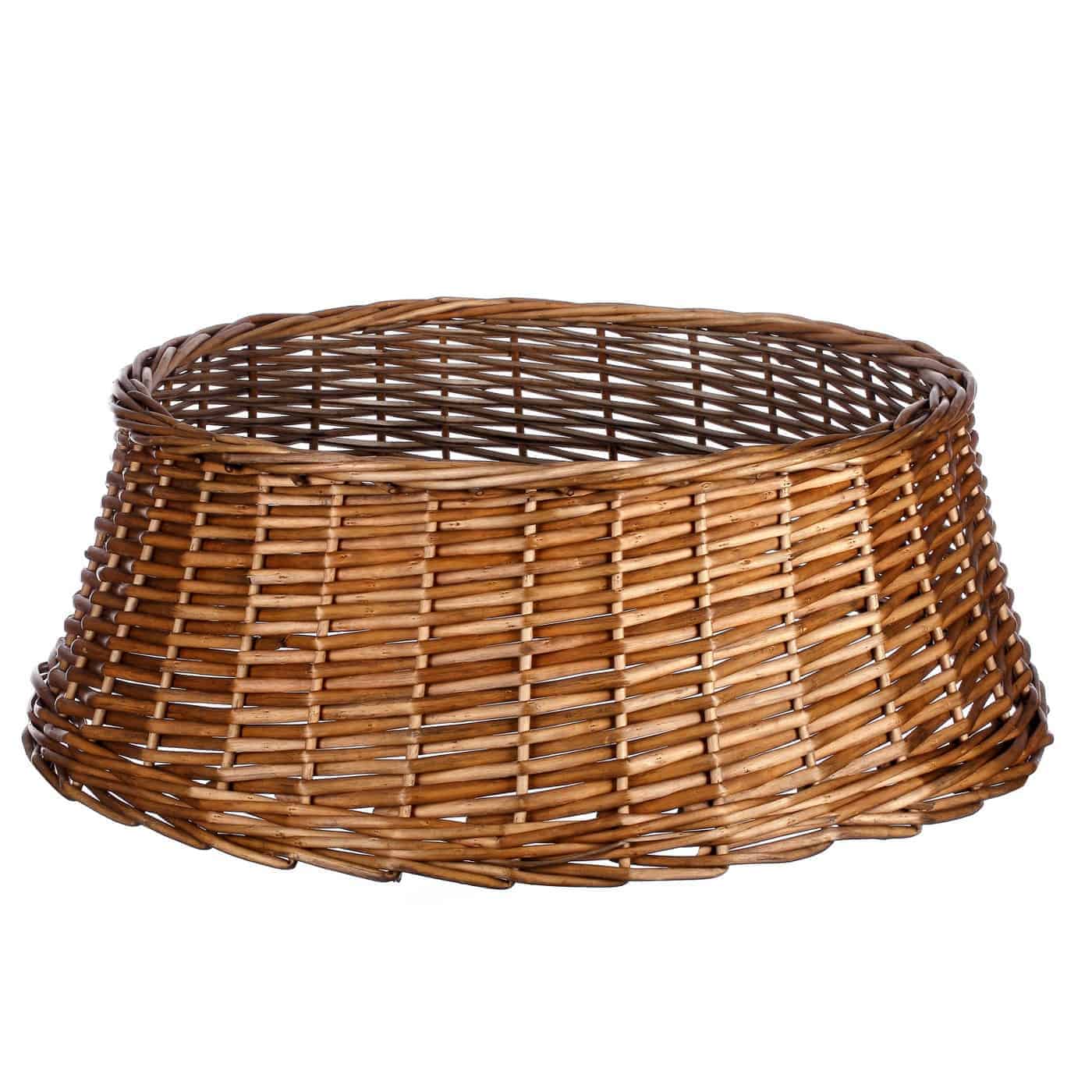 Target Split Willow Tree Collar
Clever & Creative Christmas Tree Collars
After looking around, I actually ended up getting the one above from Target because the price was so reasonable and it was pretty darn close to what I was looking for. If shows up as out of stock, keep checking back, I've had good luck in the past with their pop backs (and check your local store too).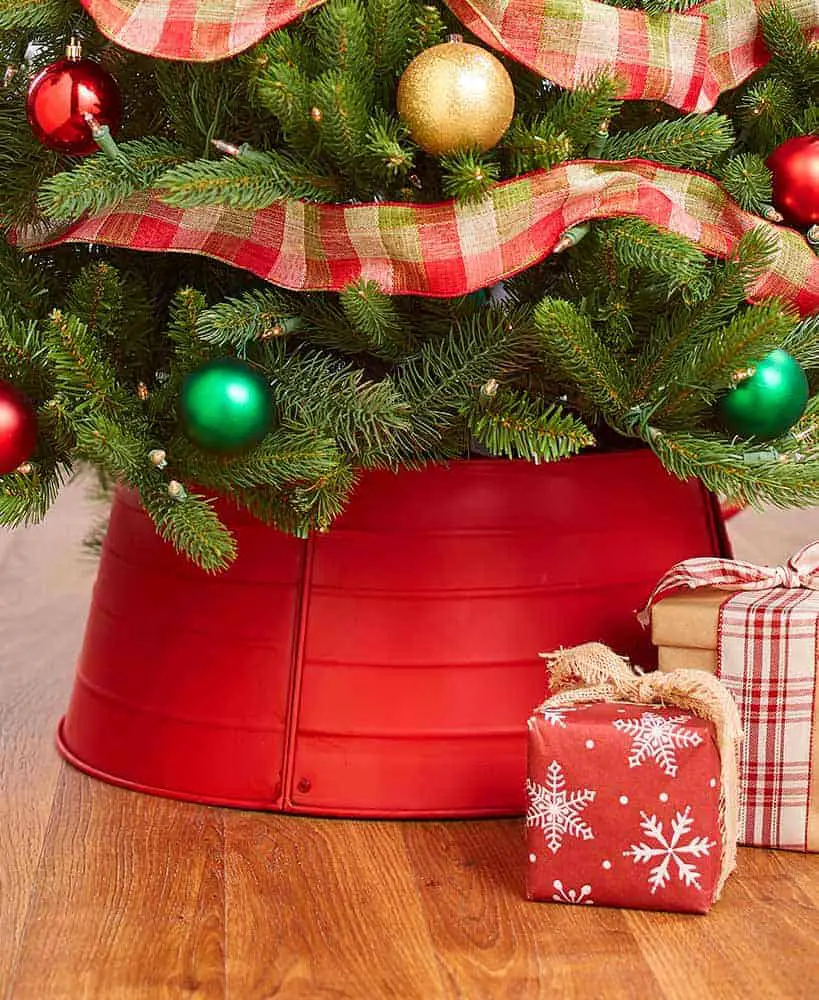 This red metal collar  was a serious contender and second runner up to the Target one. I just think it's so unique. You see a lot of galvanized metal tree collars, but this is the first red one I've seen. So cheery and festive!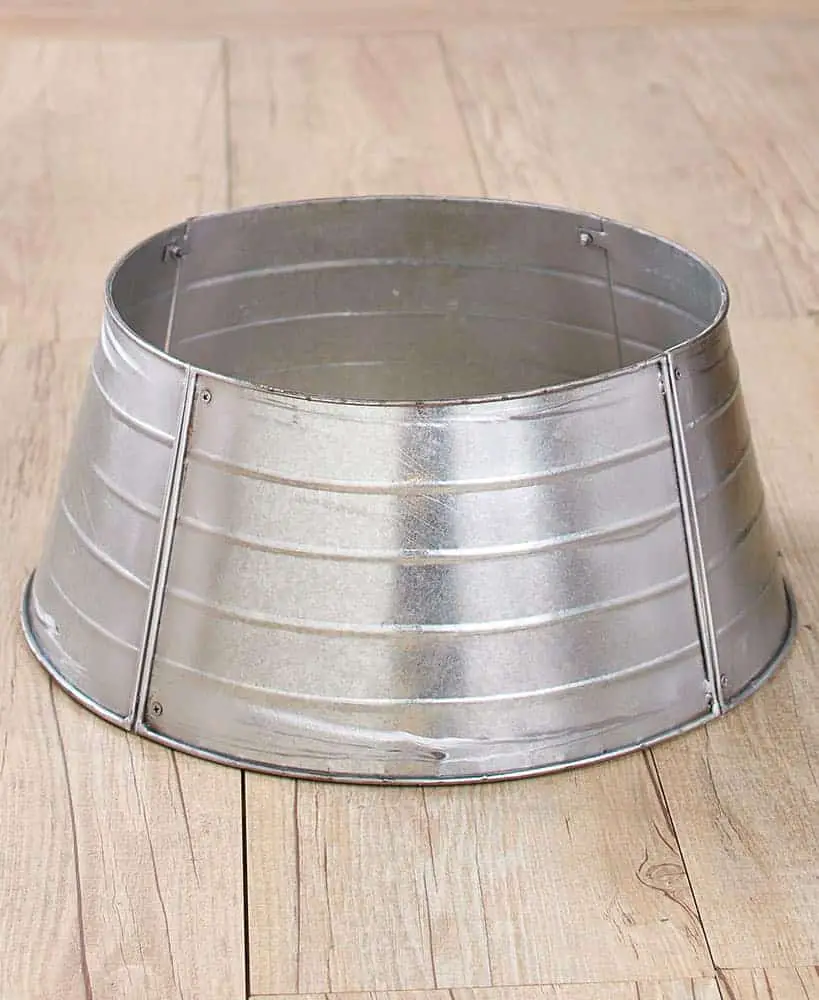 You really can't go wrong with a classic galvanized tree collar. Plus, you can't beat the price on this one.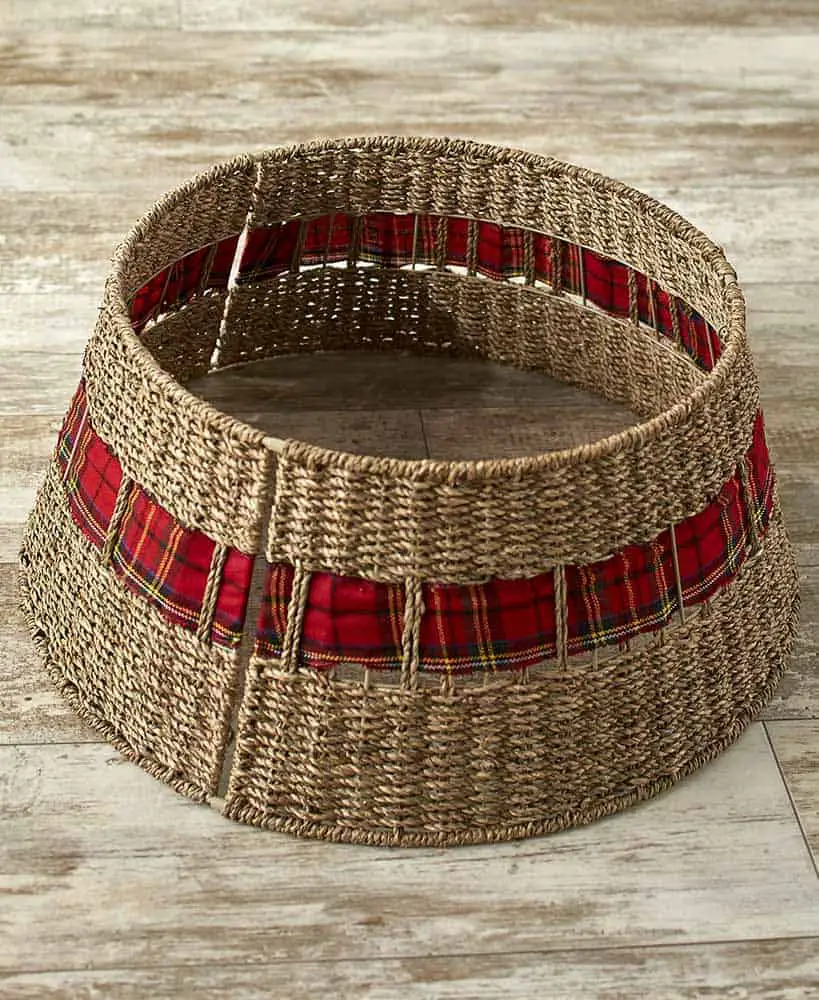 Tree Collar with Tartan Ribbon
This was another really unique one to me. I love the traditional basket weave with the tartan ribbon woven throughout. Two classics that will never go out of style.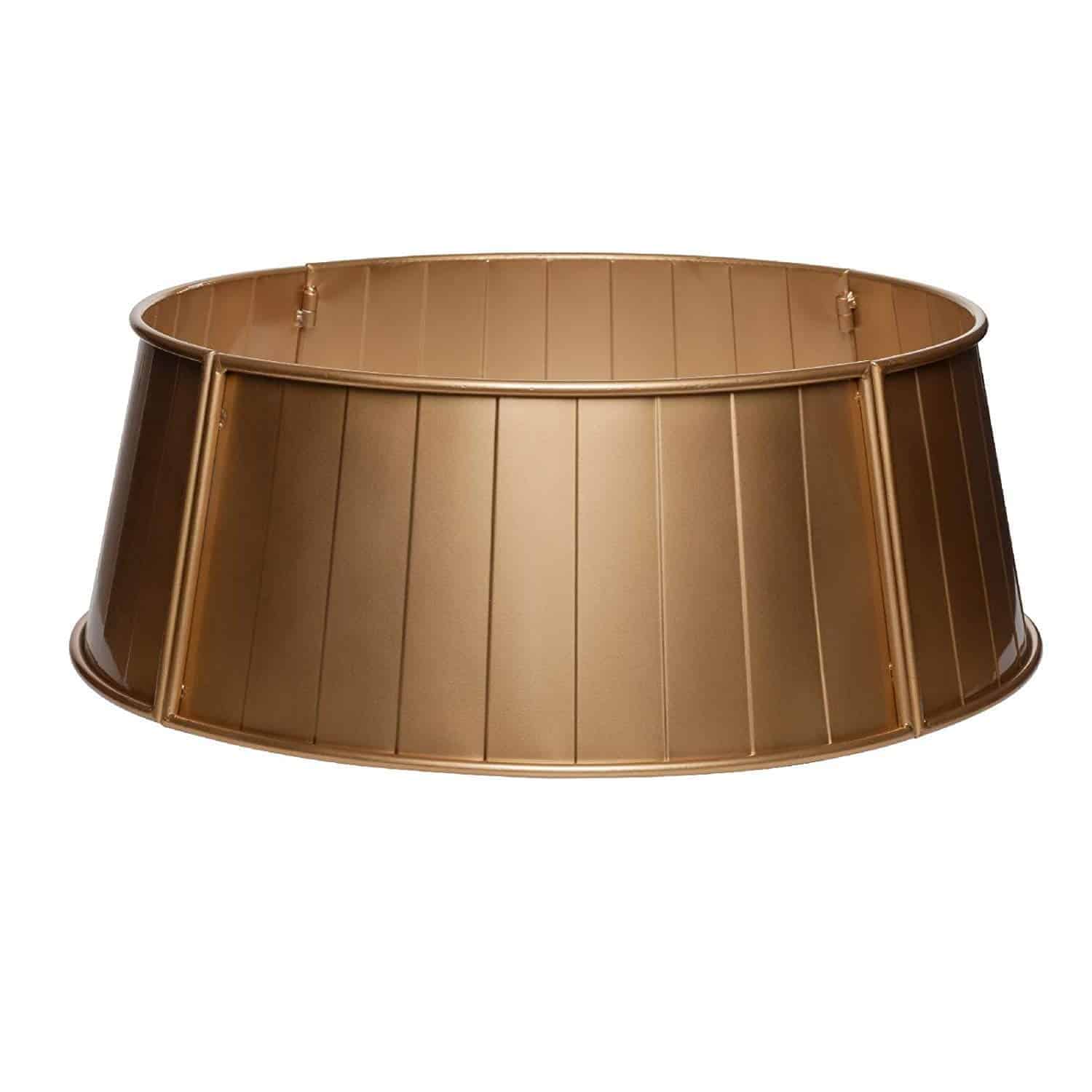 If you're in the mood for something with a little bit more glam to it, this gold metal tree collar  has it. What's not to love about the modern feel and clean lines? It adds a fresh spin the traditional green and red Christmas colors.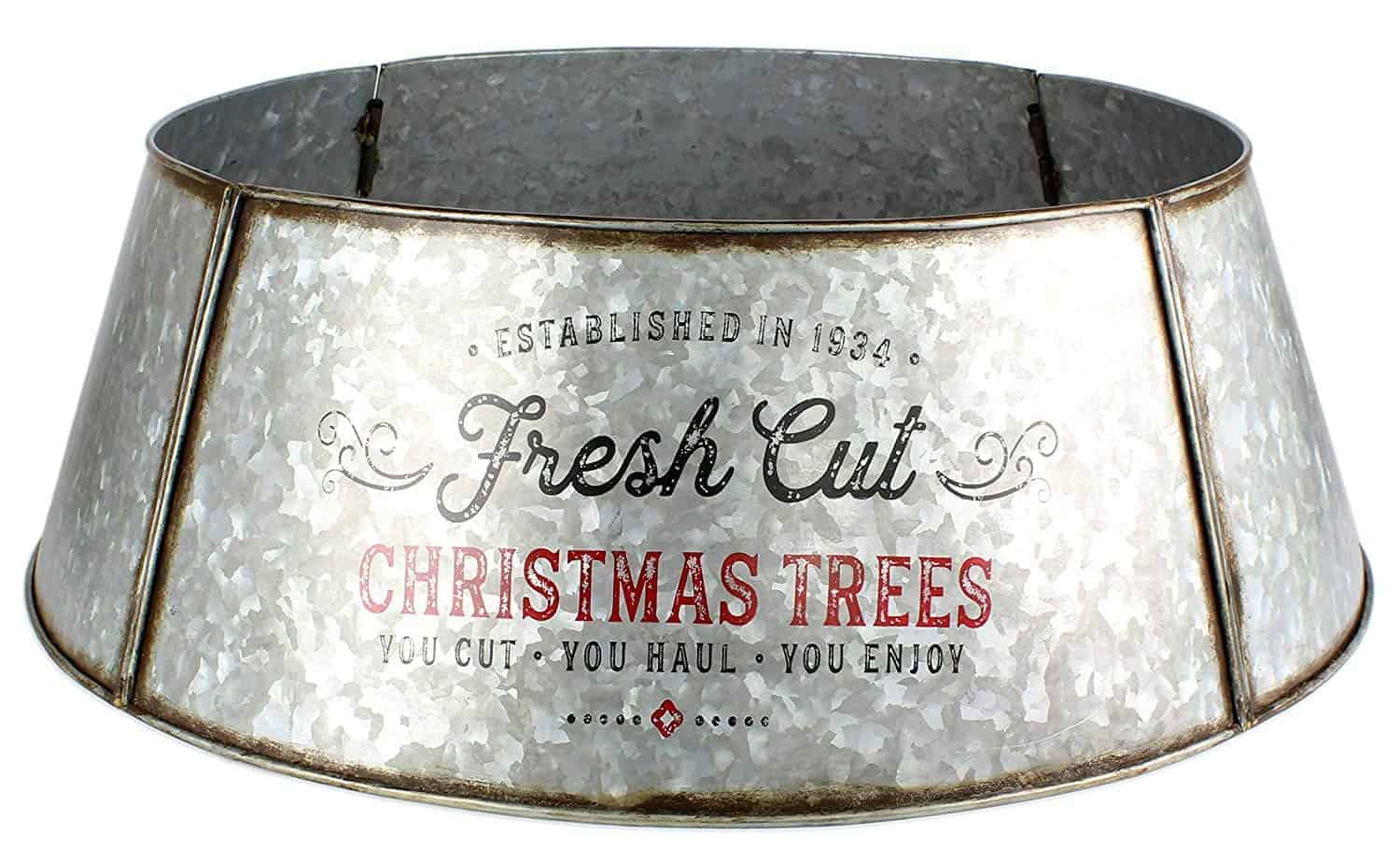 Farmhouse Christmas Tree Collar 
And last but not least, this adorable farmhouse inspired galvanized tree collar. It brings all the nostalgia of the holidays along with a homey vintage feel.
Growing up we always had the traditional tree skirt on our Christmas trees. But I have to say, I think I'm a tree collar convert – less tempting for toddlers and dogs with the added bonus of being pretty to look at!
Do you use a tree collar or are you a tree skirt family?
Want to save this post? Pin it here!