I love decorating, but sometimes it's hard to stop…know what I mean? I know that I like idea of simple is best, but sometimes it's just so hard to put into practice. Mantles are one of those areas that can get visually cluttered in our home, which is not ideal when something is the focal point!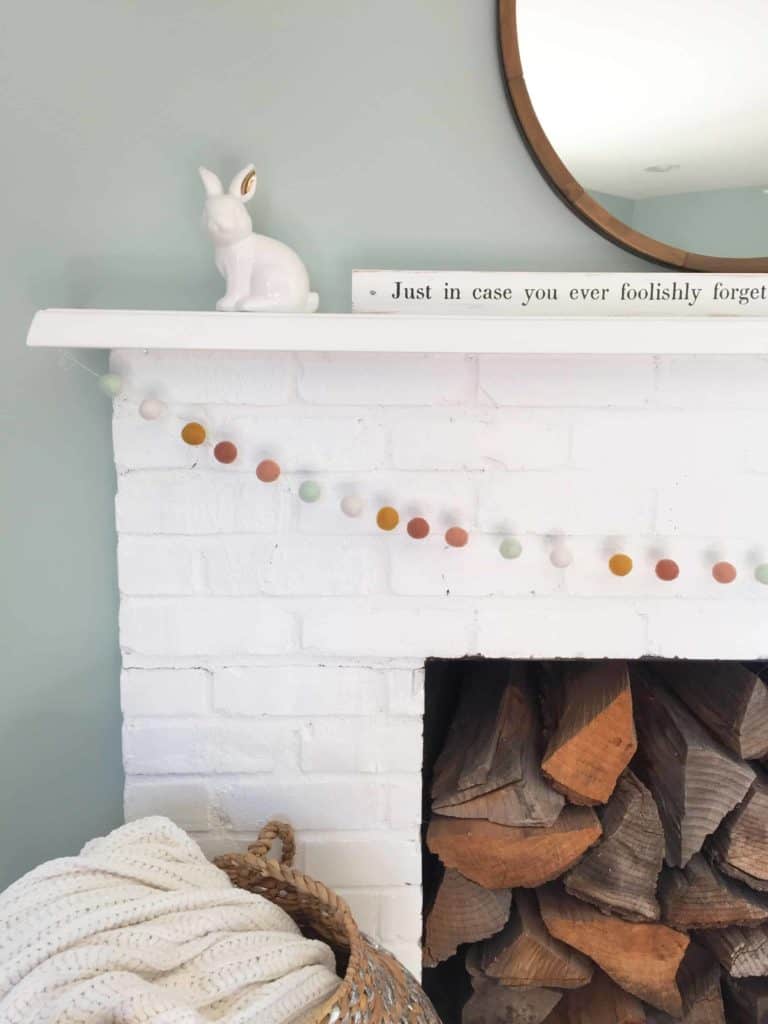 What I do love is that mantles are the easiest place to add a little extra seasonal cheer, which is something I try to do as the seasons change (confession: up until last week this mantle still had a bottle brush tree on it leftover from Christmas).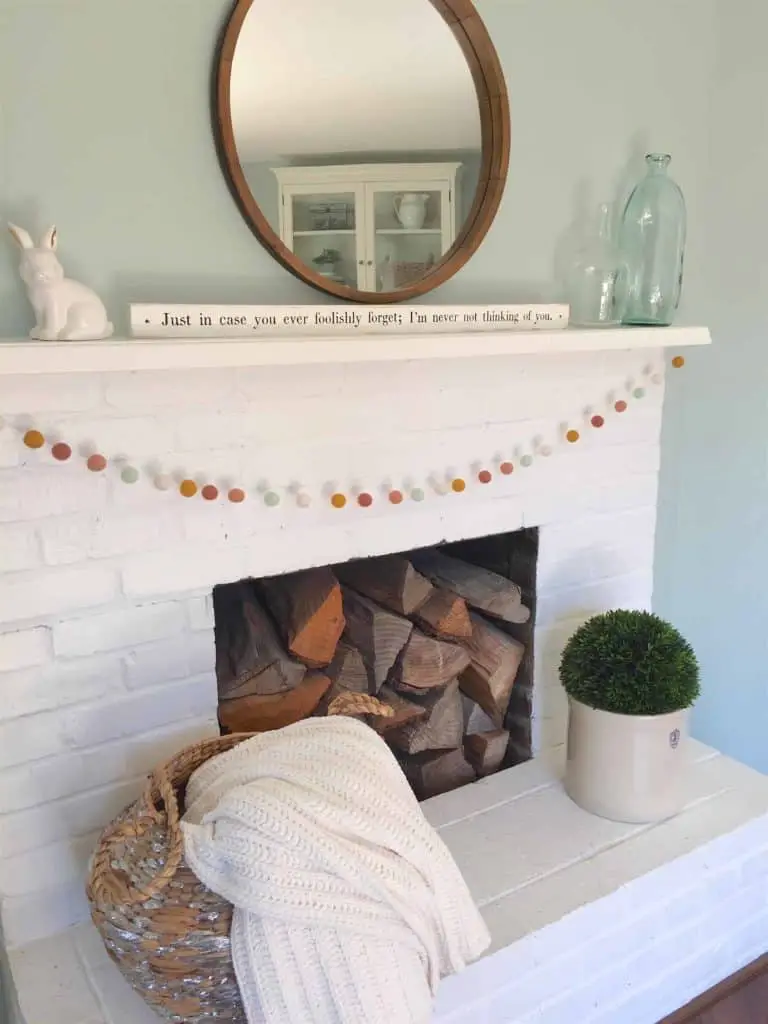 When I decorate a mantle I try to stick to a simple 3 step process, which not only helps me keep from over decorating, but also gives me a formula I know works for me!
1.  Make A Focal Point 
I think of this as the foundation – something that's always there and gives you a starting point to design off of, in this case I used a round wood mirror for this mantle. It stays put no matter the time of time of year and is a great textural, neutral backdrop for anything from Christmas to Easter.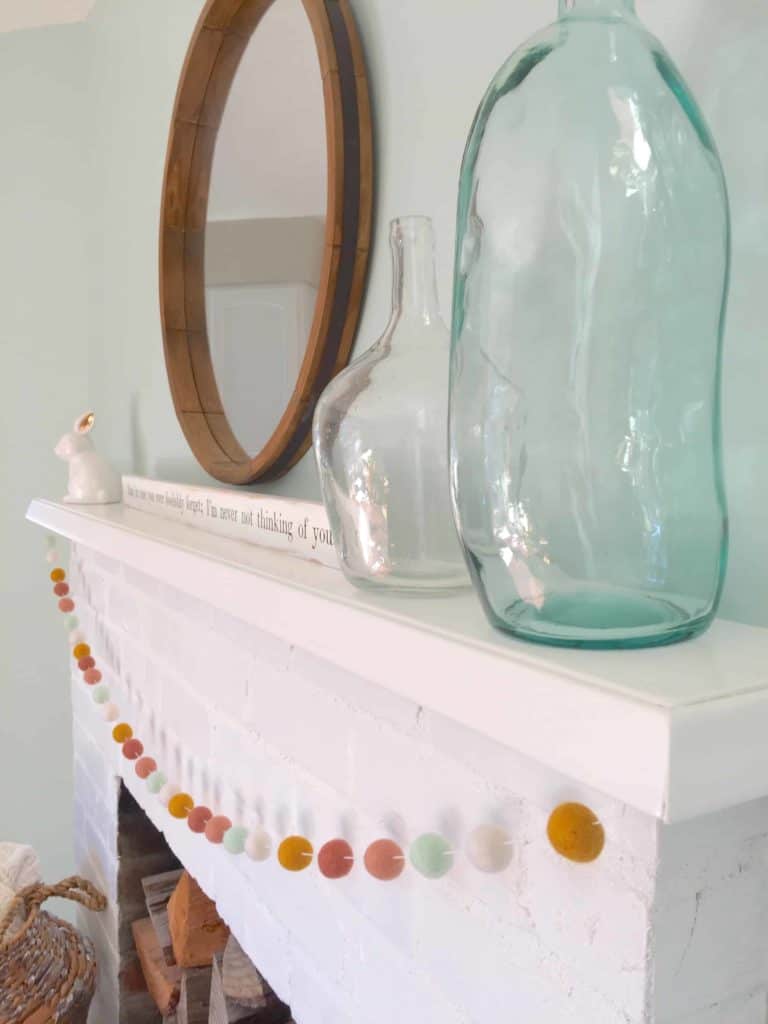 2.  Add Height
I then add in something with height. In this case I used two hand blown glass vases of varying height. This creates interest and draws your eye upward, which is good since mantles in general are on the taller side. You could add height with anything from a pitcher full of flowers to a plant.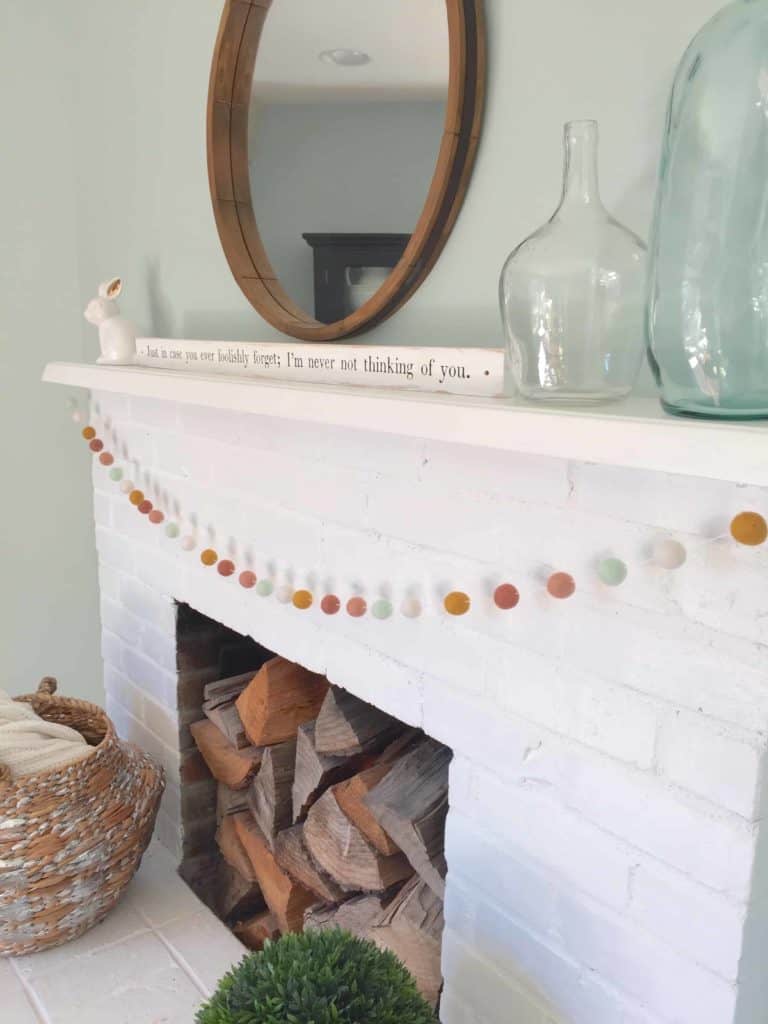 3.  Keep It Odd
Keep the number of items on your mantle odd (or whatever surface you are styling). As you can see on this mantle I used 5 items including the mirror. I don't remember where I first read this tip, but it has stuck in my head ever since. Apparently odd numbers are pleasing to the human eye and therefore make the most visually appealing vignettes.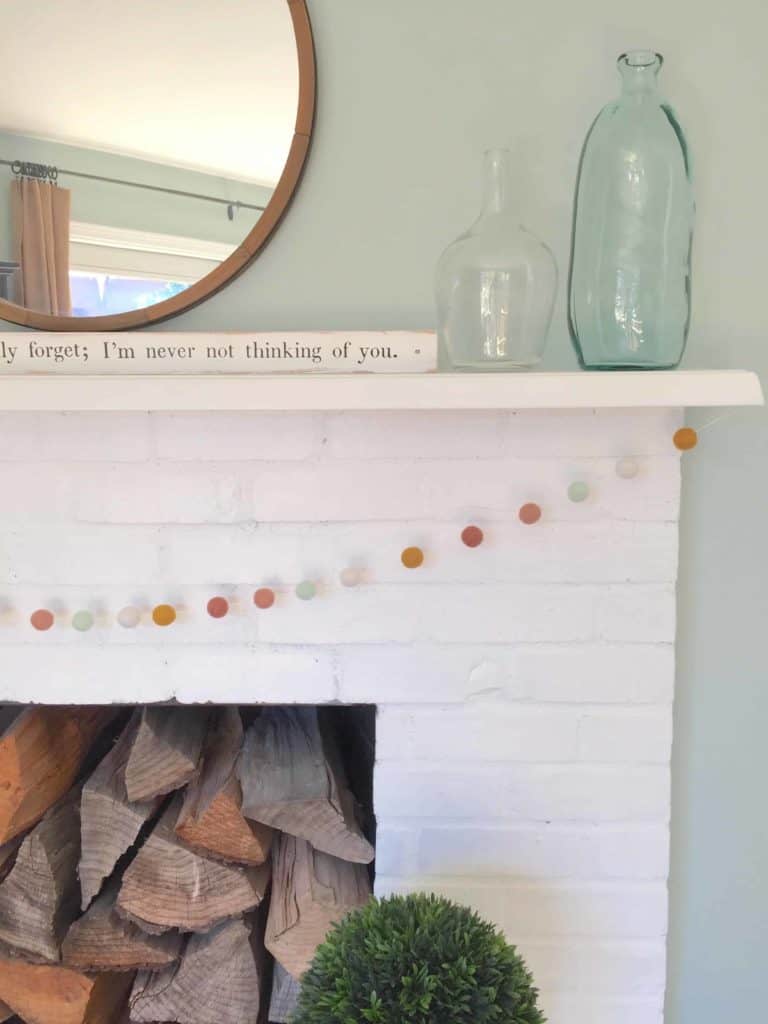 Remember, these tips are just a jumping off point. Ultimately, decorating your home is a personal experience. In this instagram perfect, pinterest worthy era I think we all need to remember that our homes are our sanctuaries. It doesn't have to be perfect, but it should make you happy!
p.s. If you want to see more mantle ideas, check out the village house christmas mantle.
Post Sources
[slide-anything id='1459′]
Want to save this post for later? Pin it here!