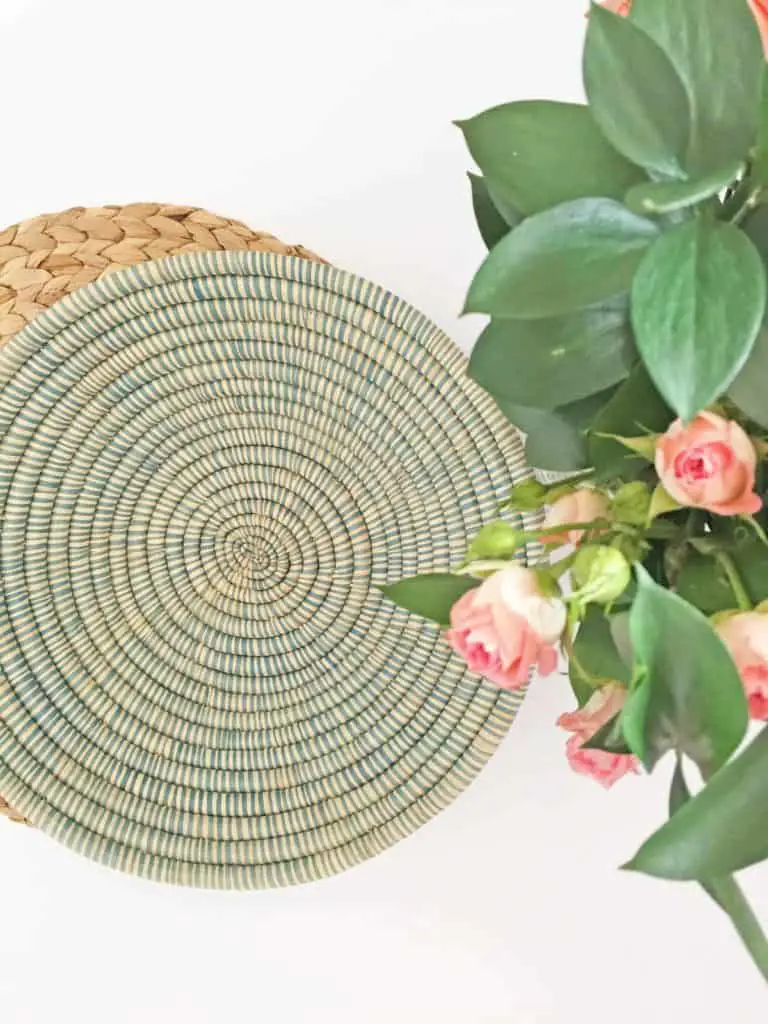 Hi! I thought I would pop in today and do a life lately sort of post. There are so many little things that don't make regular blog posts, and this seems like a good way to round up all the little stuff that doesn't merit its own post. So grab a cup of tea (or coffee) and let's chat!
Have you heard of blessing baskets? I was shopping at Whole Foods the other day and got sucked in by one of the basket displays. It was full of these blessing baskets  in different sizes and colors. I fell in love with the beauty of them and the mission behind them. The blessing baskets are made in Africa by women who are paid a fair trade wage so they can earn enough working capital to start their own business. I think it would be great for collecting odds and ends or even as a piece of art mounted on the wall.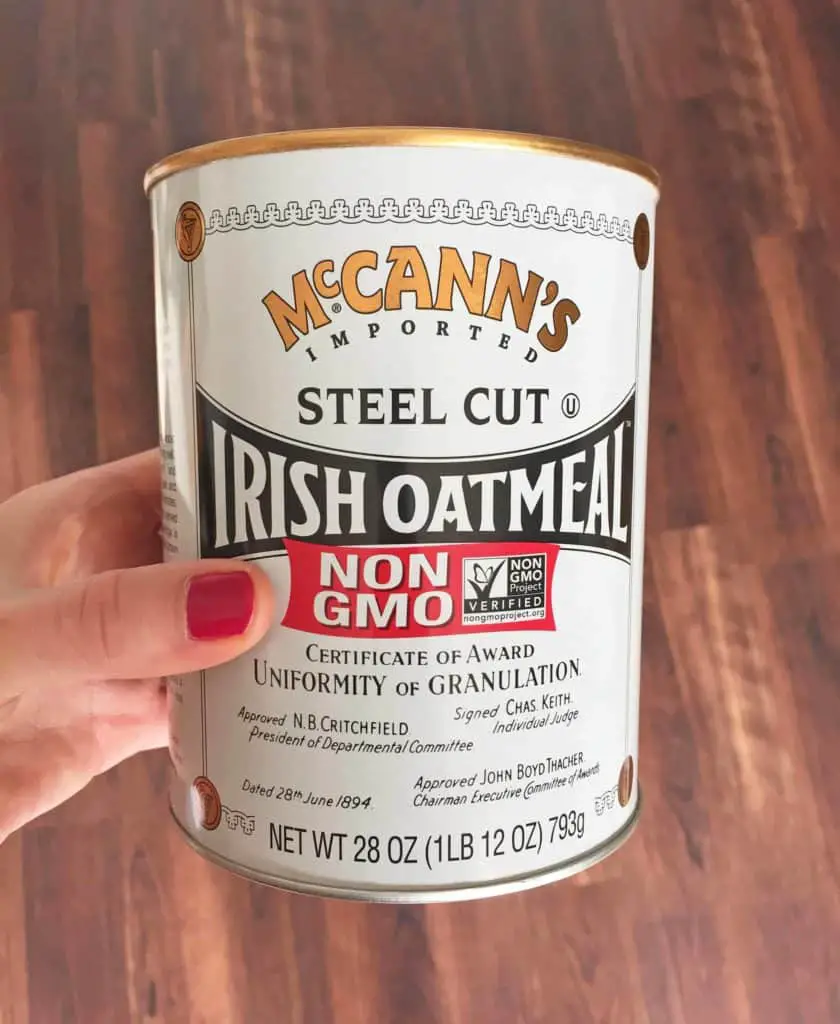 Have you tried McCann's Steel Cut Oatmeal? This oatmeal literally pops in your mouth! We've been eating it for breakfasts for a couple of years now, and it really is the best. I recently found it on Amazon  for way cheaper than our local grocery store. I love it paired with honey and fruit or butter and brown sugar. Plus, it's great for toddlers!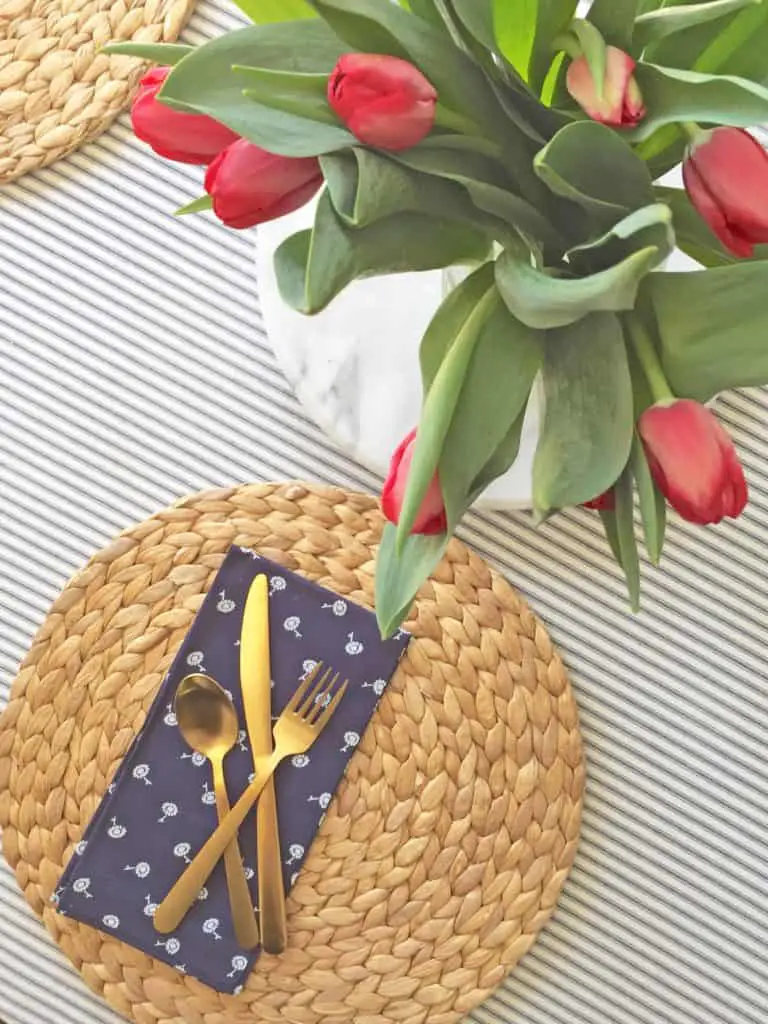 I tried out this set of gold flatware from Target. The price is really good, but the quality is a bit questionable. They definitely have to be hand washed, and even then I'm not sure the finish would hold up for long. If you're just looking for a set to use for special occasions for a year or so, they would be a good value for the money.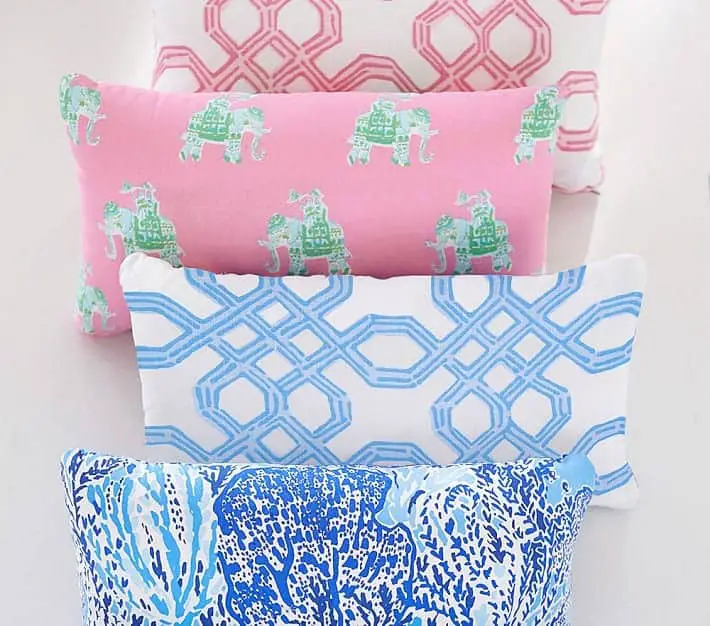 I'm sure you've heard about the Lily Pulitzer & Pottery Barn Collaboration  by now. I honestly had no idea this was even happening, but truthfully I'm not a huge Lily Pulitzer fan so I probably wasn't following all that closely. That aside, I think they did a great job of curating the prints with Pottery Barn products. It seems like a really natural fit. If you're a Lily fan, definitely check it out!
Honorable Mentions
I just bought this fiddle leaf fig  at Michaels during a 40% off sale. It's a decent fiddle leaf fig at the sale price, but I wouldn't pay full price for it. I paired it with this target basket, which is the perfect size plant basket (tall enough but not too wide) if you're looking for one.
Serena & Lily  has their lighting on sale right now. Not the cheapest place to buy a lamp, but if you've had your eye on something, now would be the time!
If you missed the tour of our new (to us) house last week, you can check it out here.
I would love to hear what you've been up to! Cheers to Friday and the weekend!