Try making this simple DIY straw pom pom clutch for a classic and effortless accessory on a budget!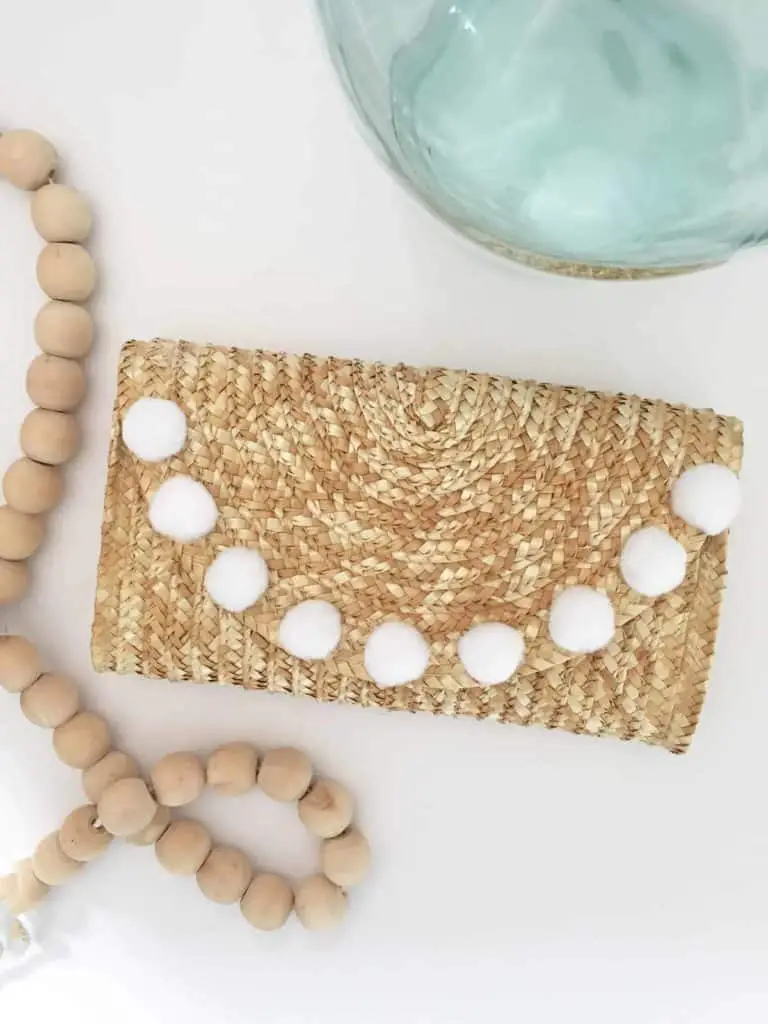 I love a good DIY, especially one that's easy and saves money! Straw clutches are everywhere right now, and with good reason, not only are they adorable, but the perfect accessory for spring and summer. I've seen quite a few relatively affordable ones ( around $30) on Etsy as well as retailers like Nordstrom.
While $30 isn't a bad price, I didn't realized how much you could save by doing it yourself until I was walking through Michaels the other day. I bought this plain straw clutch with a 40% off coupon for under $6, and these white pom poms for .99 cents. This DIY is so easy anyone can do it in 3 easy steps!
What you'll need: 
Straw clutch
1 inch white pom poms (or whatever color you choose)
Hot glue gun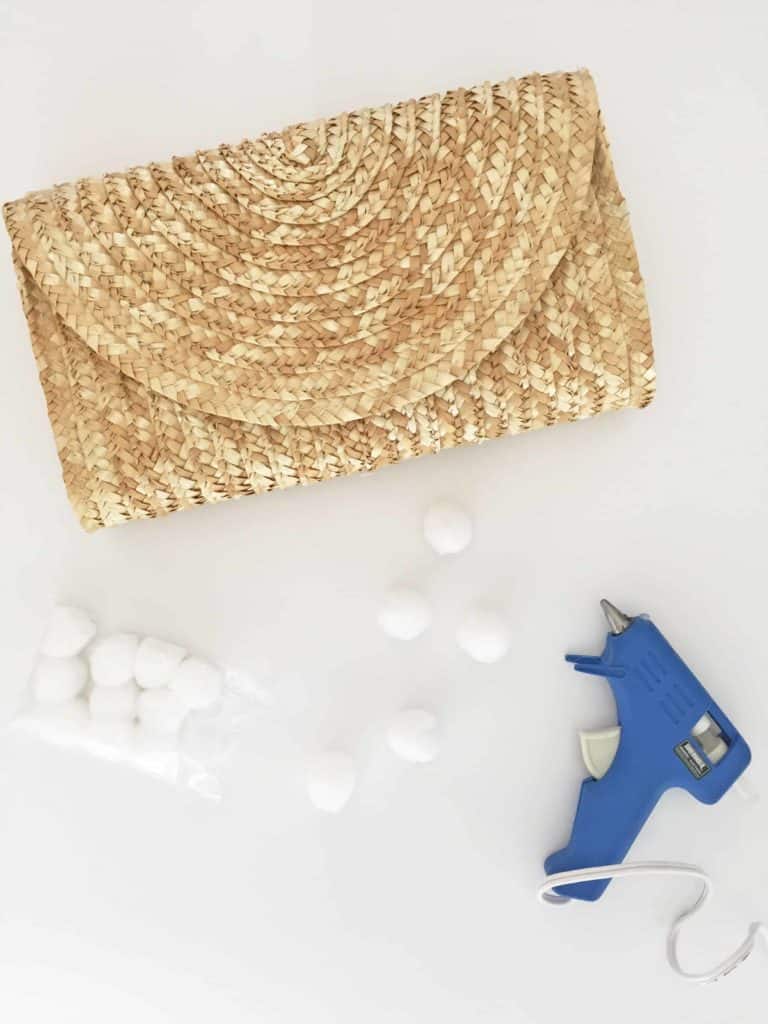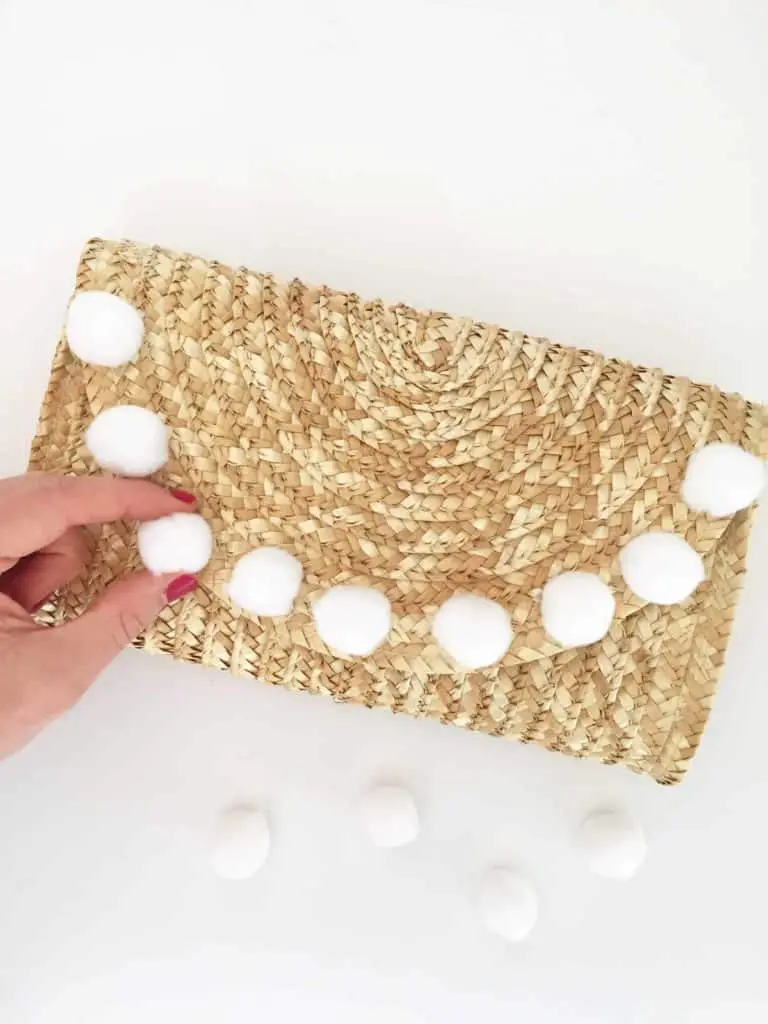 I started by laying out the straw clutch and pom poms. The most important part is to make sure you arrange the pom poms on the clutch before you glue them down. This ensures that you like the way the spacing and number of pom poms look on the clutch. I've seen some examples with no spaces and others with lots of space. It's really up to your personal preference! I chose to leave a little bit of space between mine.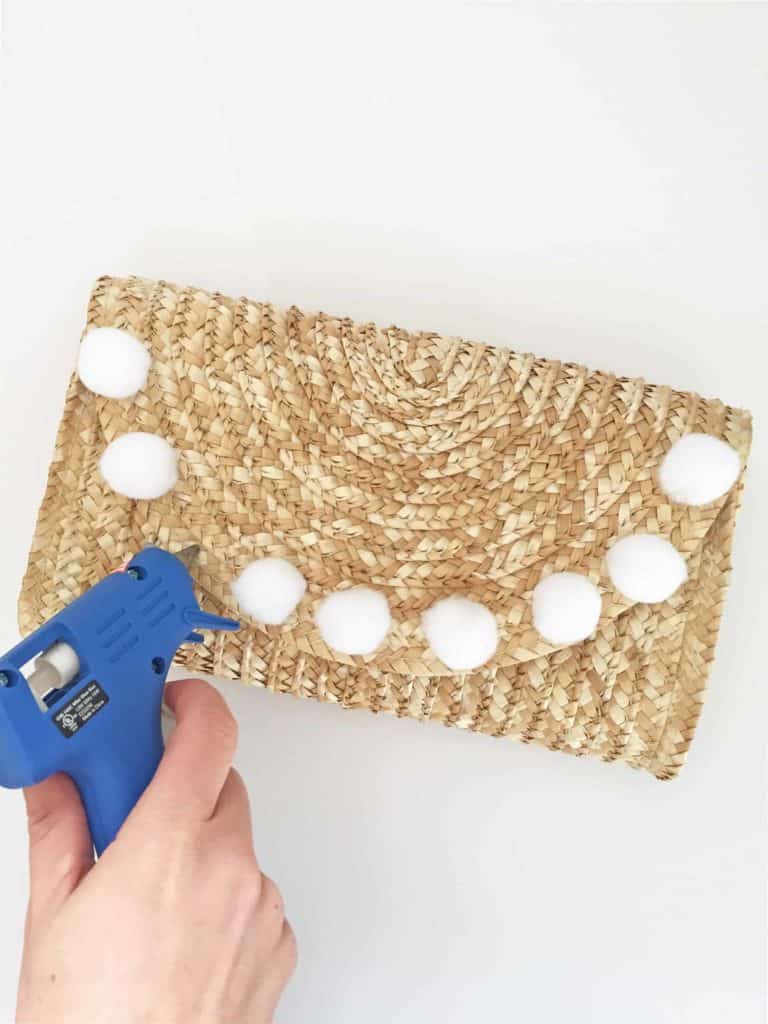 Next, I carefully added a dob of hot glue under each pom pom after they were arranged the way I liked them. Tip: Start by gluing the top pom poms on either side and work your way down. This helps keep your spacing even.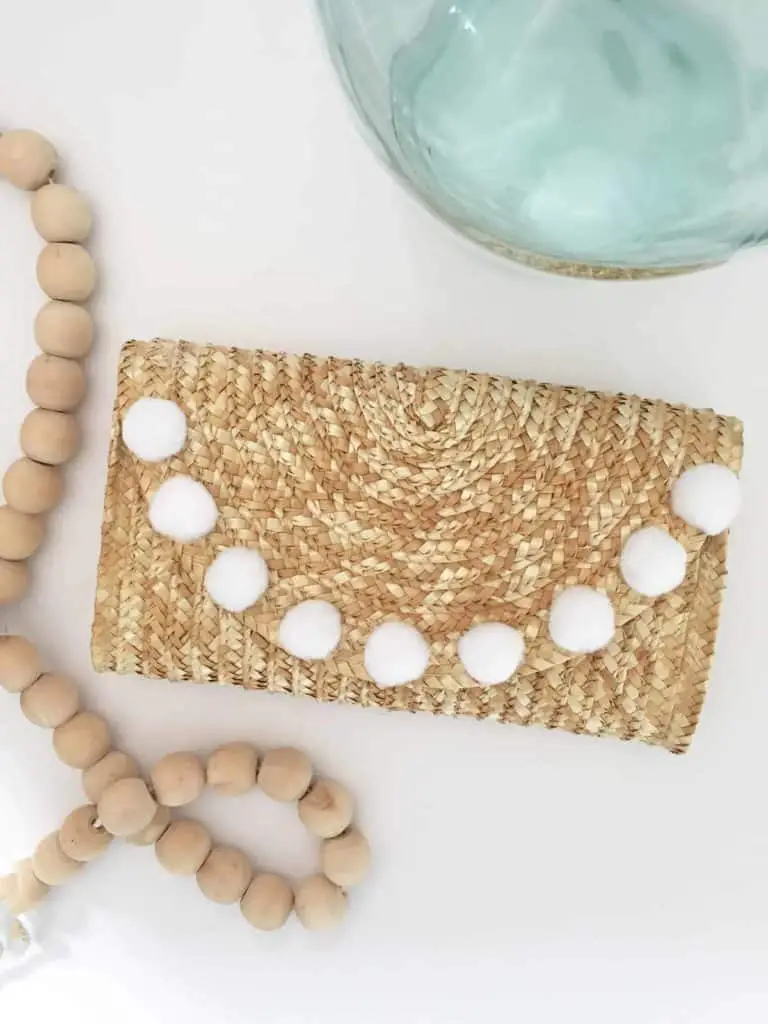 Lastly, let the glue set up by waiting about 15 minutes. I then went back and tested each pom pom to make sure they were on securely, if they weren't, I added a little bit more glue. I don't want them falling off while I'm out and about!
Post Sources
[slide-anything id='2019′]
Want to save this post?  Pin it here!