We're coming up on the end of the month, which means it's time for December favorites!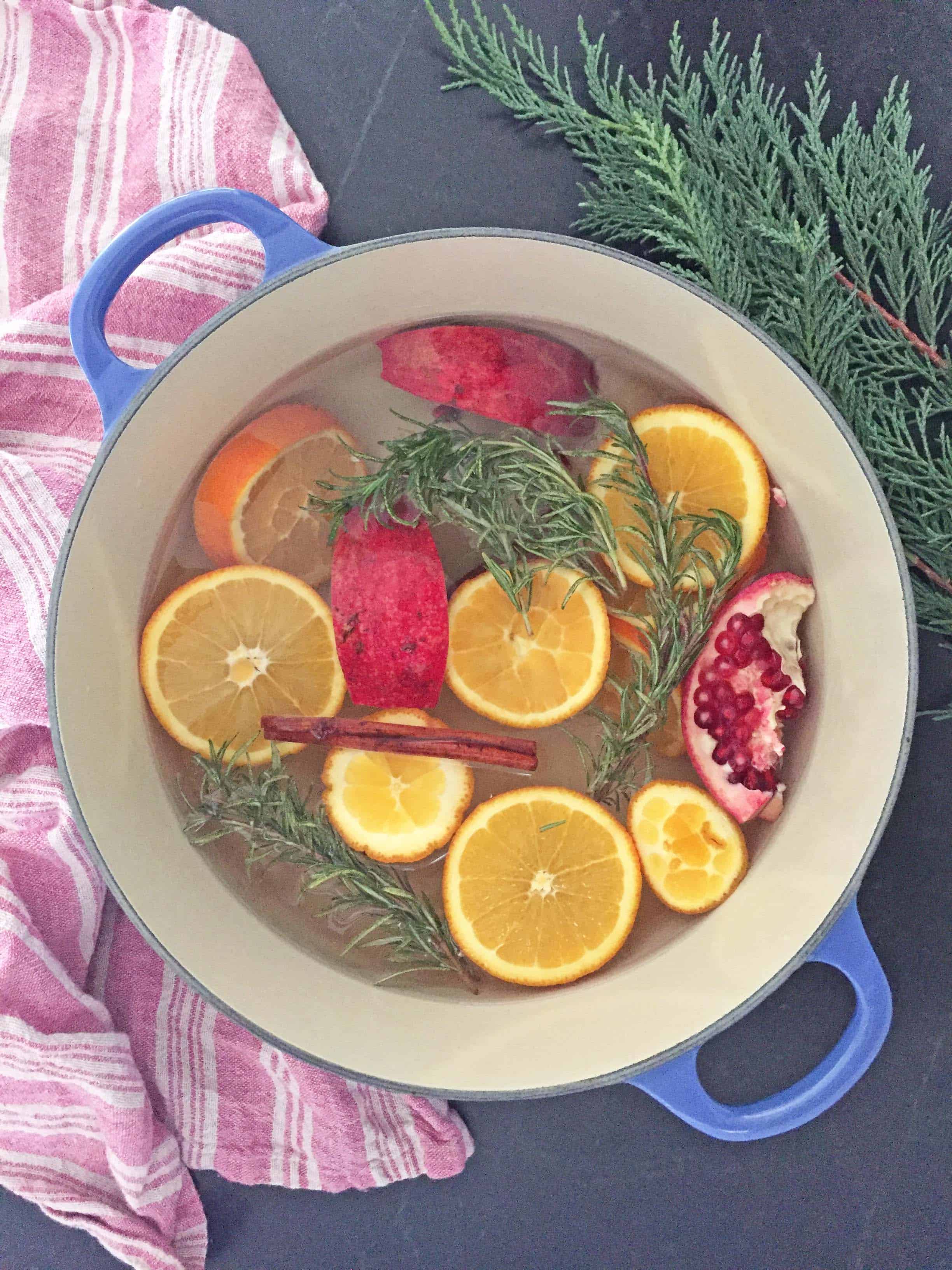 Only 4 more sleeps till Christmas! Remember when you were a kid and Christmas seemed to take forever to get here? And now it comes so fast it seems to sneak up on you and hit you in the face? If that's not an analogy for adulthood, I don't know what is.
There is so much inspiration floating around out there on the interwebs that it can start to feel like you aren't doing Christmas right if you aren't doing all the things.  This year I decided to make a simple list of four things I'd like to do this season – that way I have both a plan so I don't feel overwhelmed, and the satisfaction of feeling like I enjoyed the season to its fullest. And you know what? It worked! I made a dried orange garland, started and advent calendar, made homemade hot chocolate, and planted paperwhites.
In honor of that list, here are four of my favorites from around the web this past month in all of their festive goodness:
In an effort to slow the season down and enjoy the little moments, I made stovetop potpourri yesterday and let it simmer on the stove all day. To me, it's what Christmas would smell like if you could bottle it, and it's so easy. I used a sliced up orange, a couple of cinnamon sticks, a pomegranate, and some rosemary. Bring it to a boil and then reduce to a simmer (just remember to add water throughout the day so it doesn't dry out).

Gift guides for the holidays abound throughout the internet, but

mommypotomus

 always curates a great one. Her suggestions are useful, healthy, and she always manages to come up with unique ideas that you don't see duplicated on other gift guides.
The White Buffalo Styling Company just revealed her newly renovated kitchen and it turned out amazing. As someone who currently lives in a small space and is about to embark on a renovation with our new house, it's inspiring to see a reveal that looks both beautiful and attainable.
Edie from Life in Grace is doing an Advent series on her blog. It's such a good way to take a moment out of your day to really concentrate on the true meaning of the season.
If you don't already follow Half Baked Harvest, you should. The photography is to die for and her recipes draw you in unlike any other. Her 

baked cinnamon crème brûlée french toast with raspberry preserves is a recipe I've put on my must make list.
Merry Christmas!
Want to save this recipe? Pin it here!