Good Morning! I thought I would share some touches of Christmas around our home, nothing fancy, just the little stuff that makes the season feel extra special.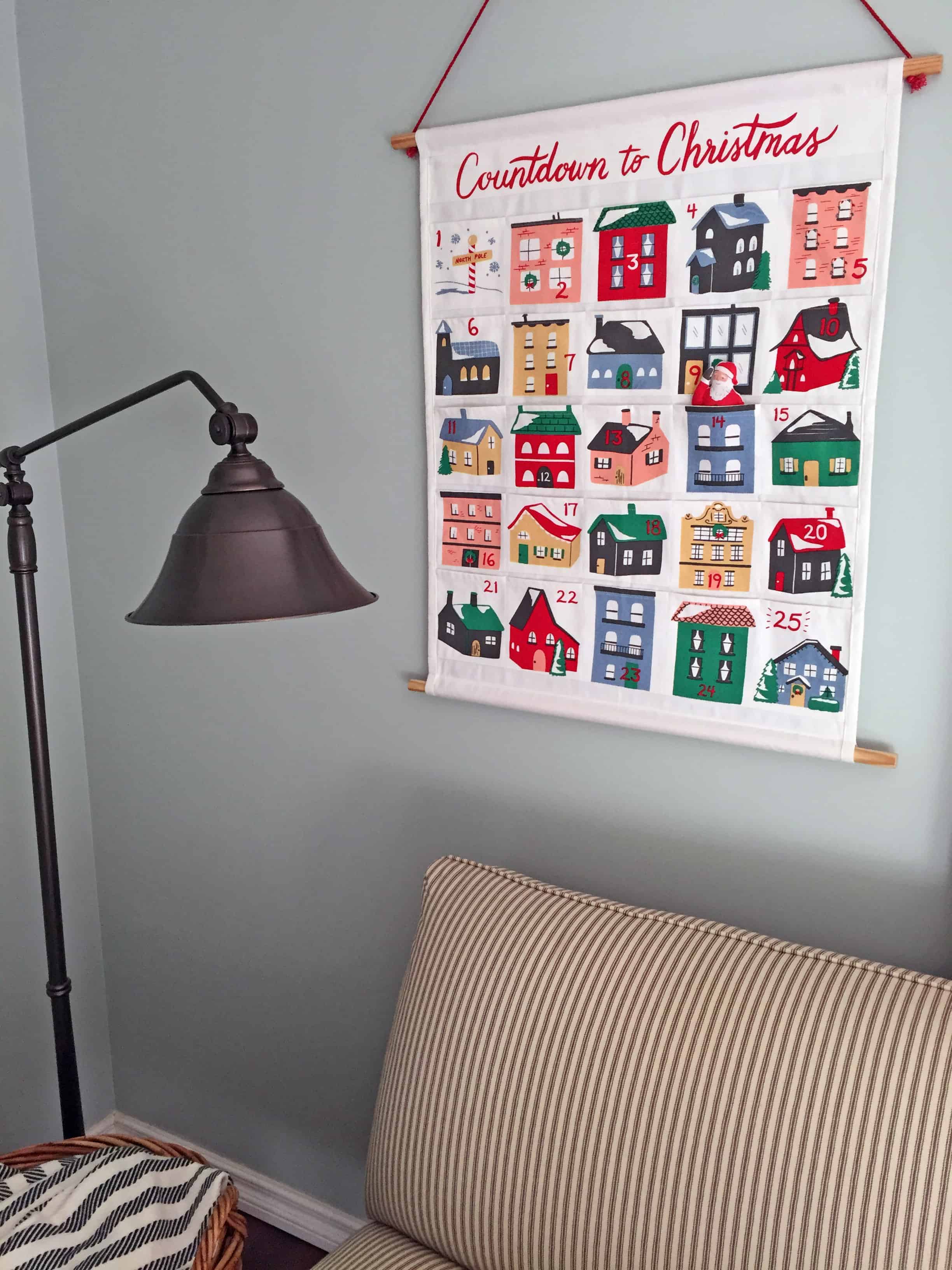 I have been looking for just the right advent calendar for what seems like forever. The majority of them seem to be geared towards having a gift or treat in it each day. I was looking for something that had a fun way to celebrate each day of December without being so gift centric (although I have seen some cute ideas for how to do that with Bible verses or quotes). I finally found what I was looking for this year at Paper Source (it's sold out online, but still available in some stores). The cute houses remind me of european architecture, and moving the santa doll to its new pocket each day is a cute tradition to look forward to.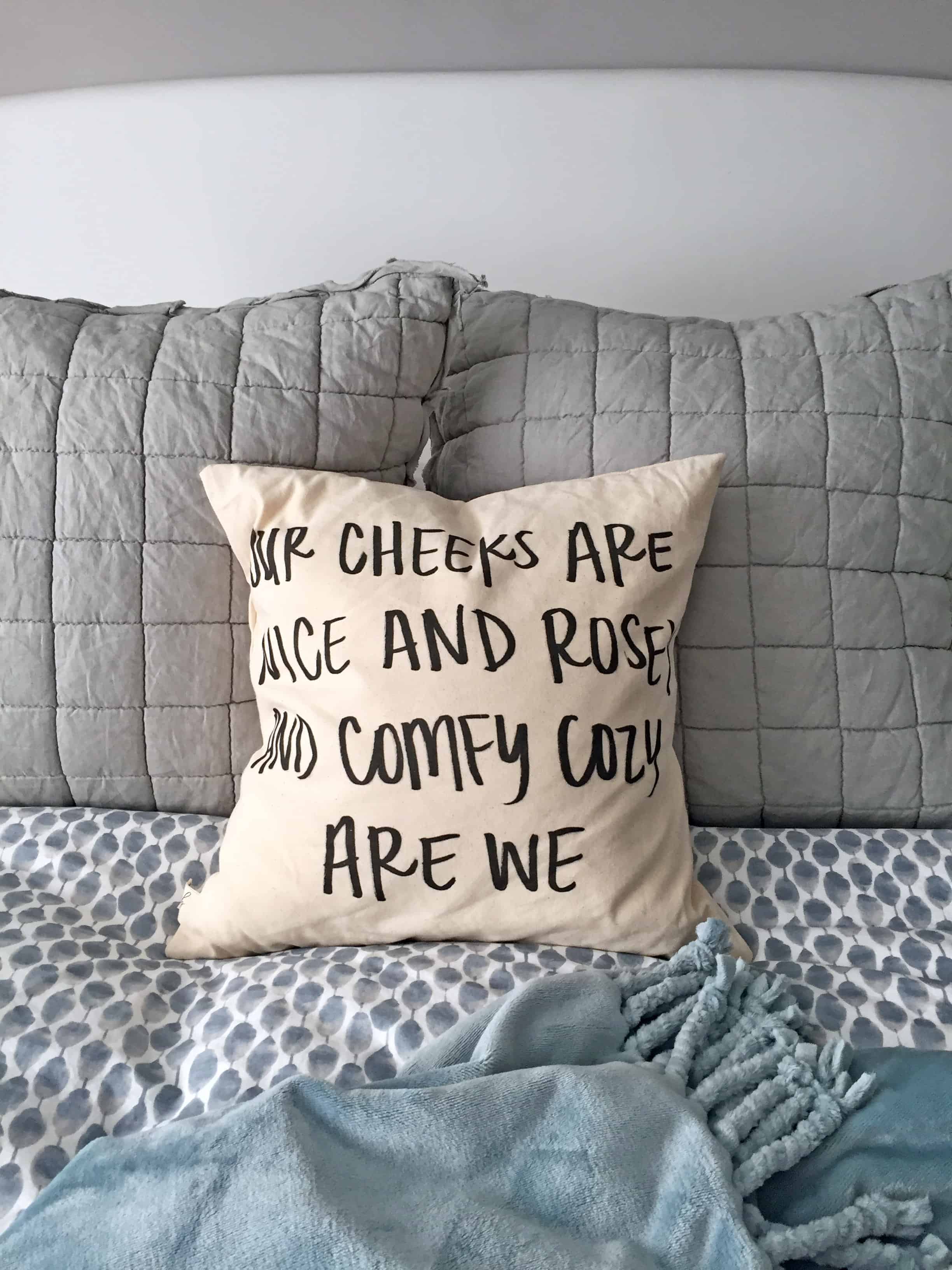 I think a lyric or verse from a Christmas song is always such a fun and unexpected way to add some holiday cheer to a room. I've had this pillow cover from etsy for a couple of years and still enjoy pulling it out to use.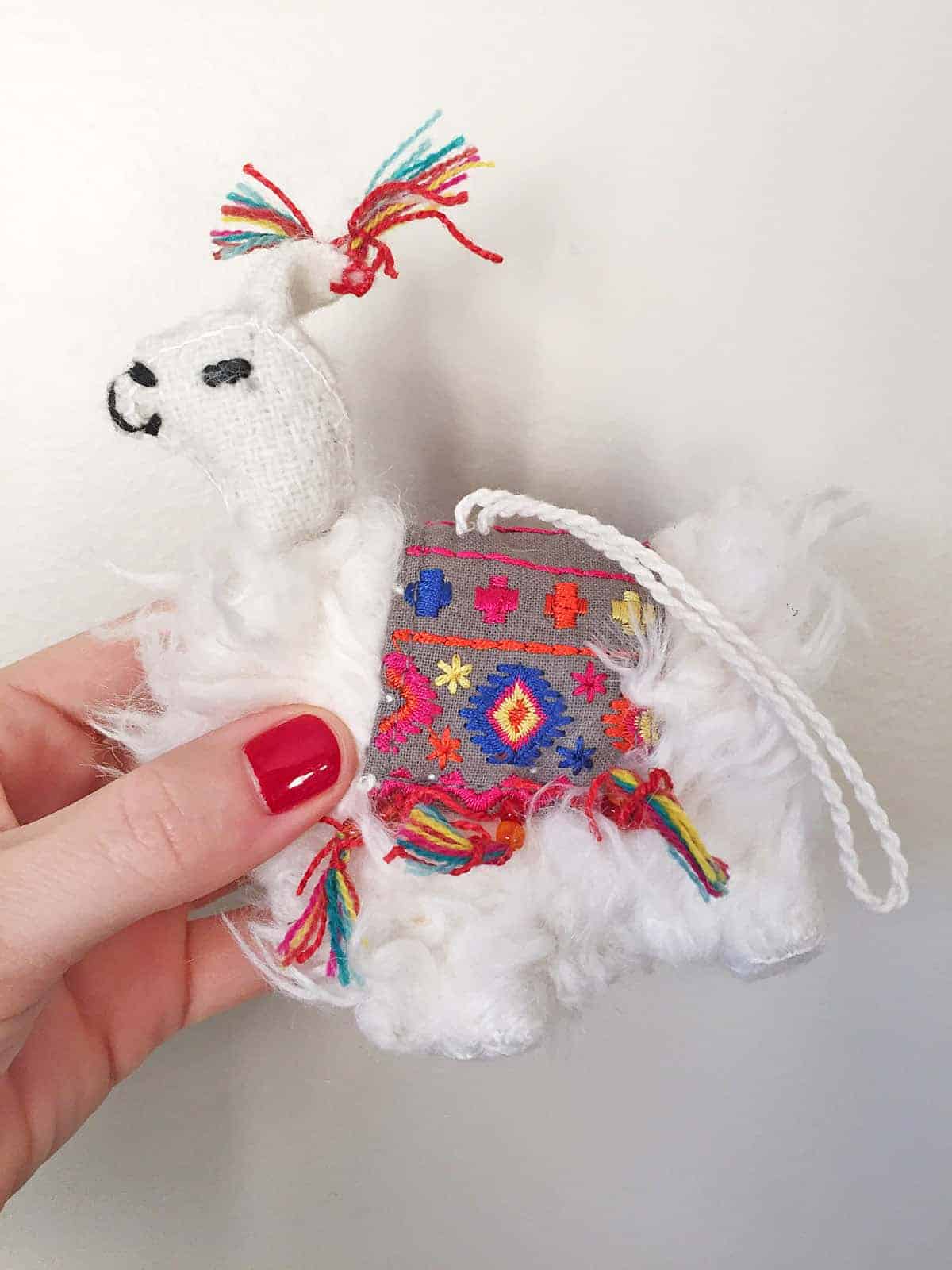 Who doesn't love a little bit of whimsy at Christmas? For me, ornaments are one of the easiest ways to add it. The llama ornament from World Market.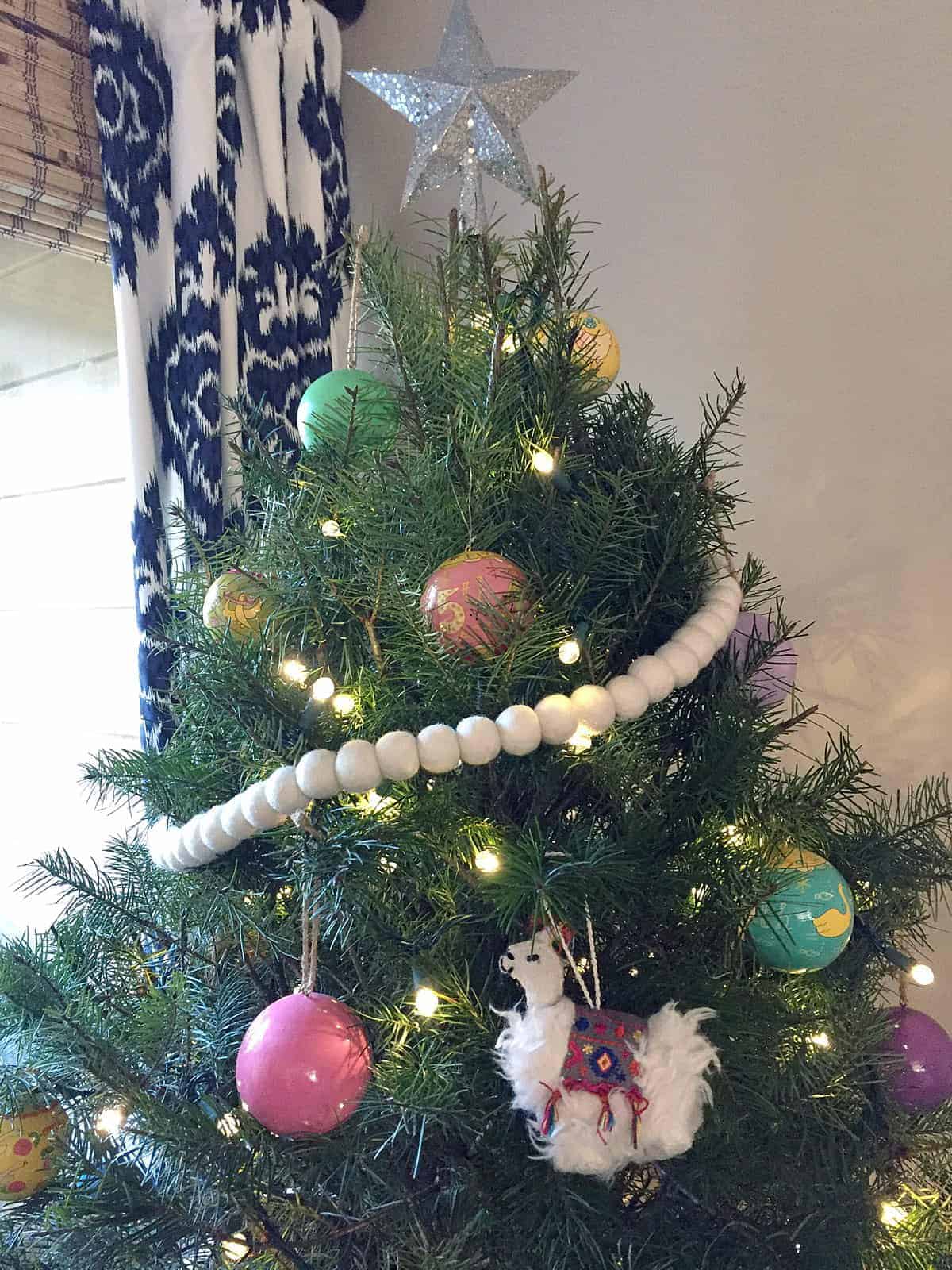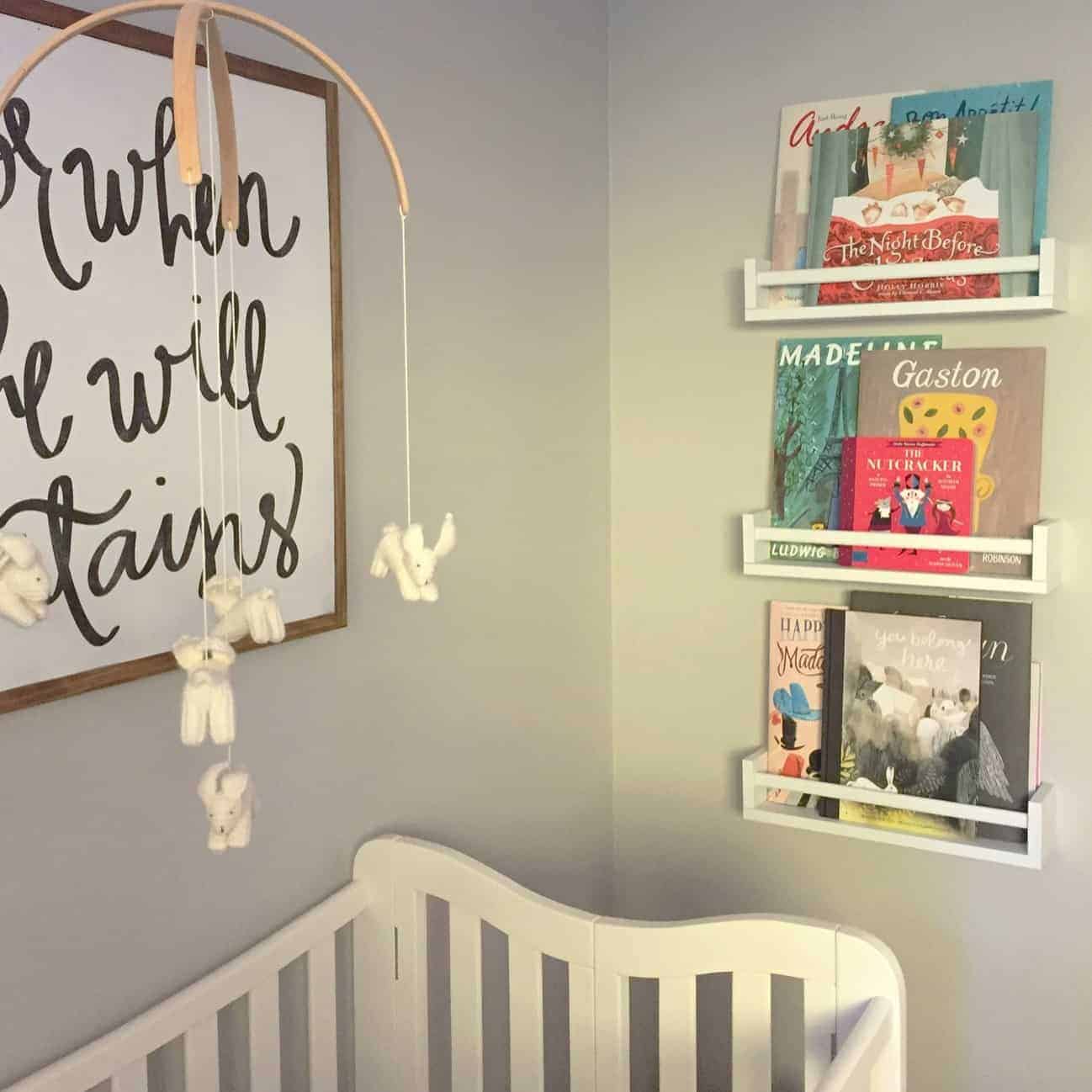 I pulled out some classic Christmas books like The Night Before Christmas and The Nutcracker, as well as some winter books like You Belong Here for the shelves in the nursery.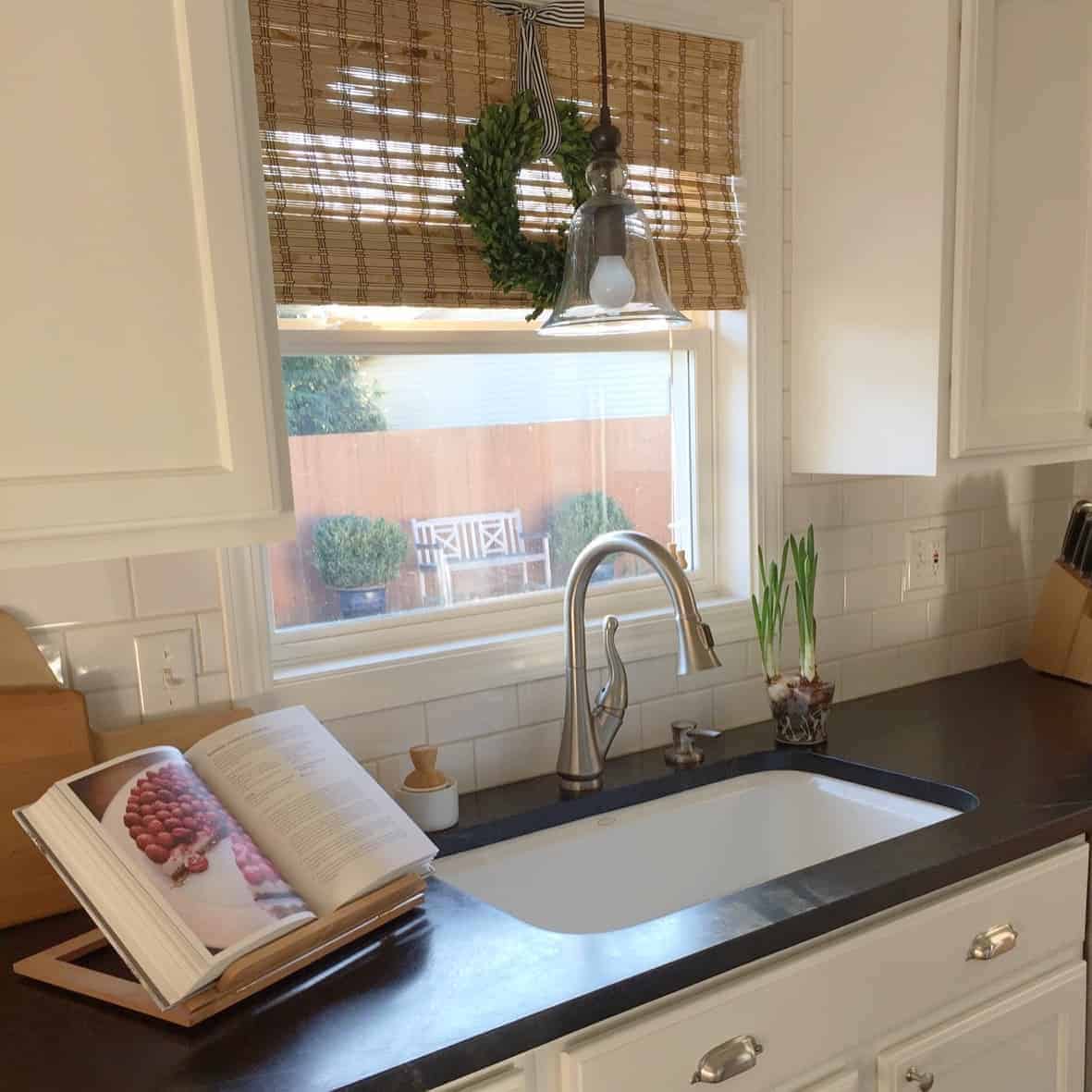 Some wreaths around the house are a simple, easy way to add cheer. For me, boxwood wreaths are a bonus because I leave them up throughout the winter to keep the house feeling cozy after the Christmas decorations come down. The juniper wreath and dried boxwood wreaths are both from Target.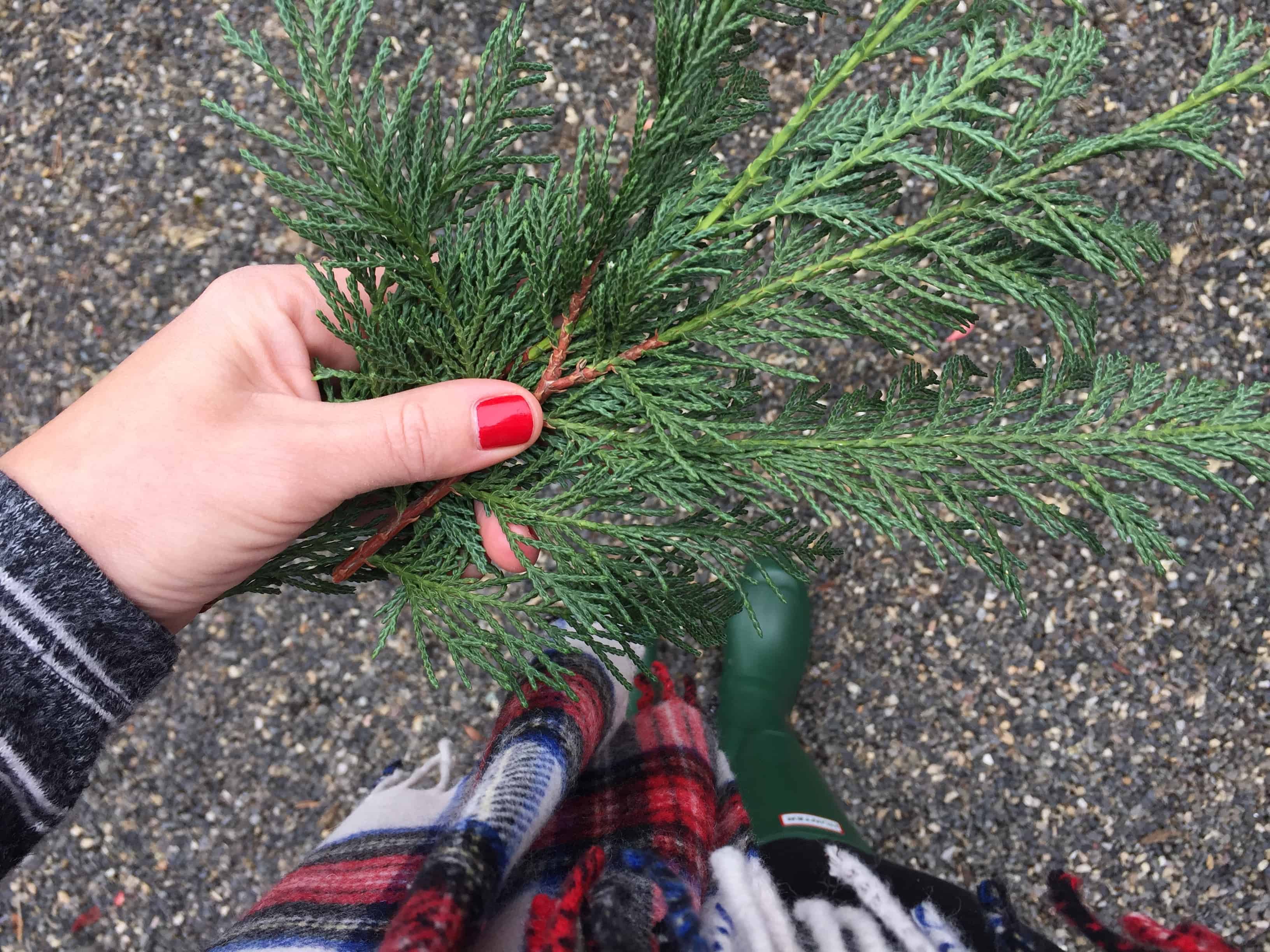 I used fresh evergreens for the first time this year with clippings from our yard. It's one of those things I wished I hadn't waited so long to try. You can see how I used them on our Christmas Mantle and Festive Dried Orange Garland.
I hope you are enjoying the season and the simple delights it has to offer. Thank you for stopping by!