Tips & tricks for making a cozy winter charcuterie board!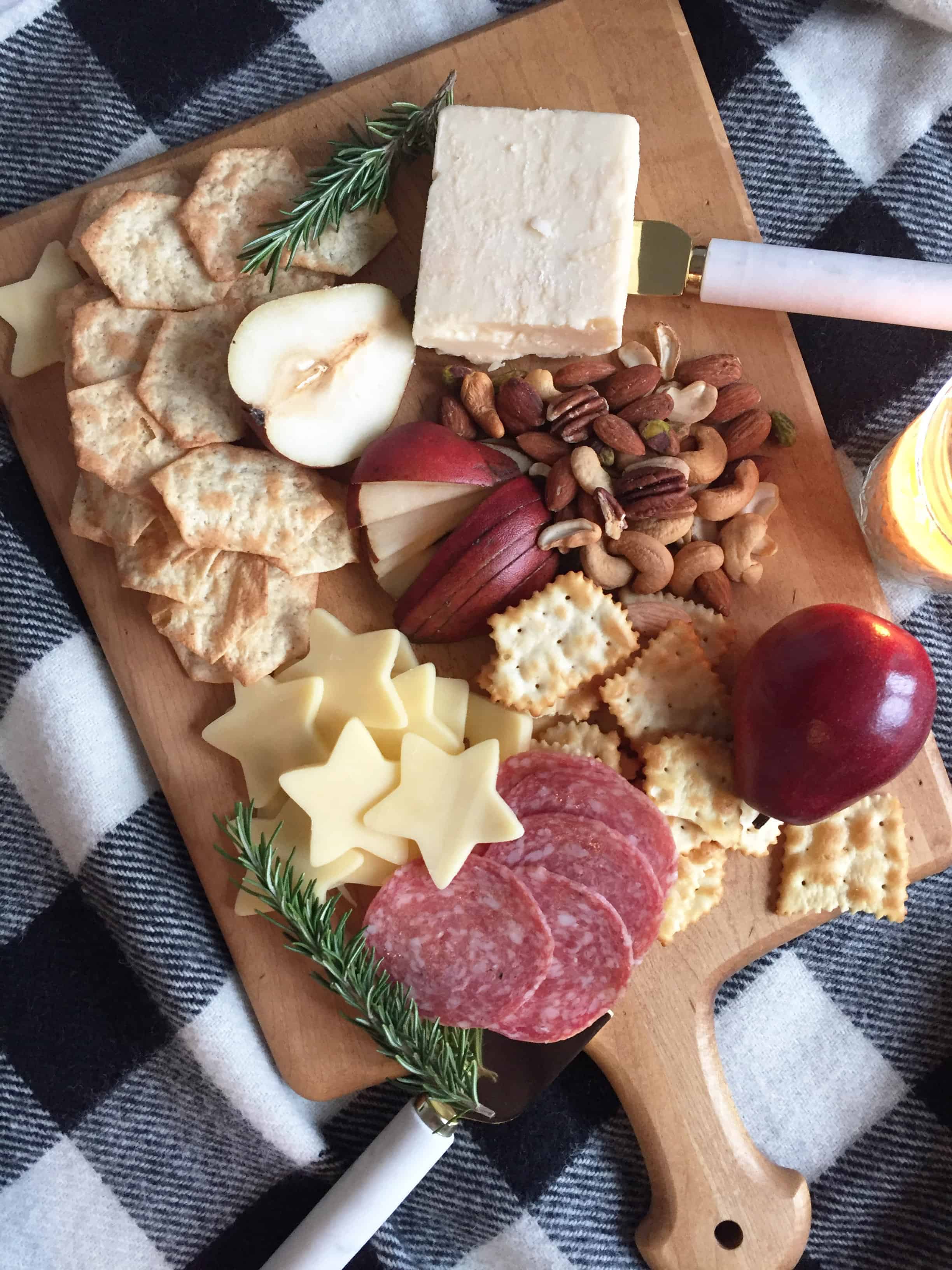 The week between Christmas and New Year's is always one of my favorites, it almost seems like the world takes a big exhale and every thing slows to a crawl. As I write this, the wind and rain have combined forces outside to create one of those howling storms the pacific northwest is so famous for. It's the perfect time to curl up at home and do cozy things.
One of my favorite things to make during the winter months is a good cheese board (also known as a charcuterie board if you want to be fancy). So good. I could eat this everyday, and the added bonus of being beautiful to look at and simple to make doesn't hurt either.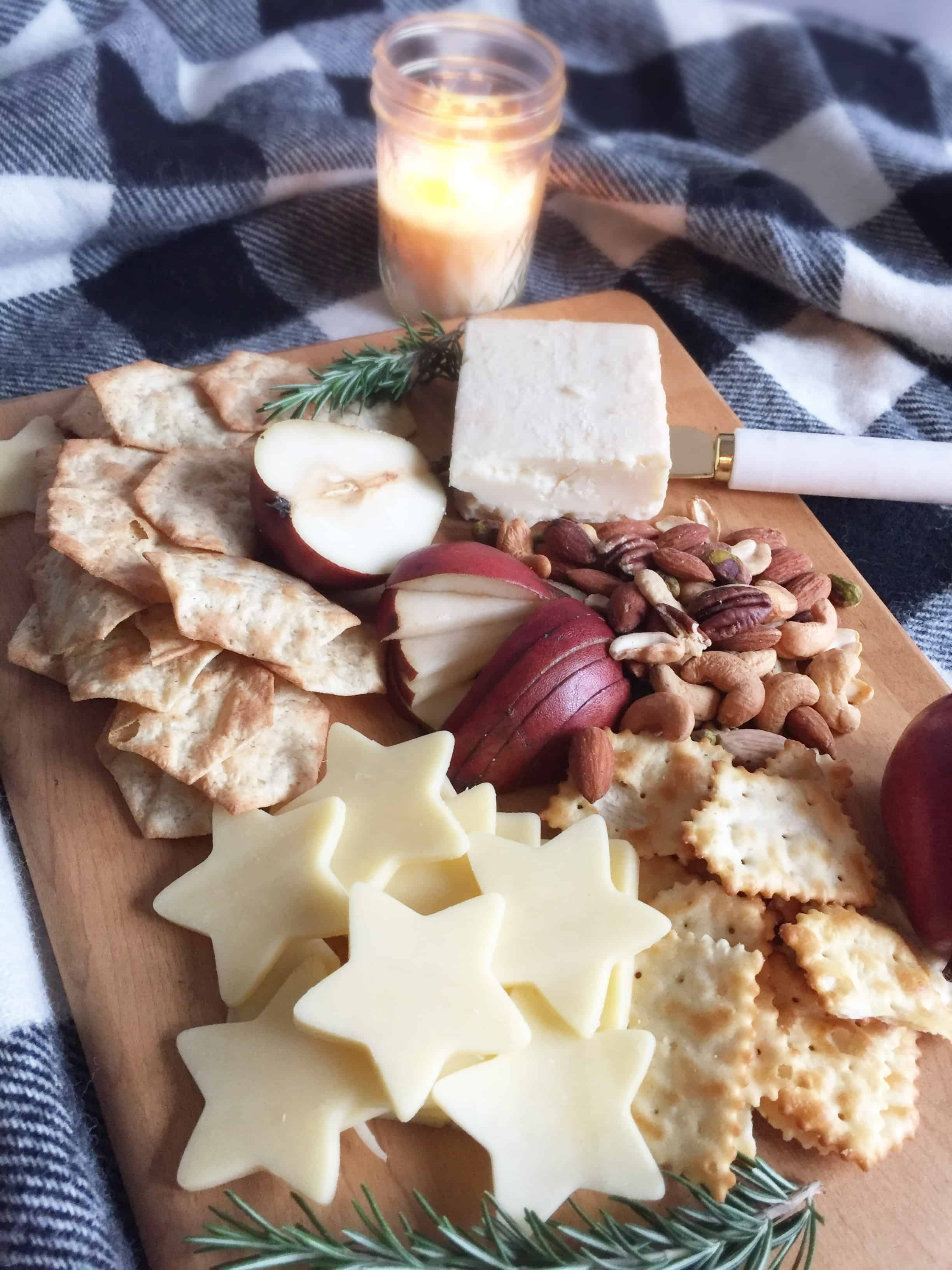 To keep it simple I follow these basic rules when I'm making mine:
No Space – Keep the groupings of food close, touching in fact. I'm not sure why this is so much more pleasing to the eye, but it is.
Choose from staples you already have in your home – Part of what makes a cheese board so easy is being able to pull one together at a moment's notice. Cheese, crackers, nuts, and a piece of fruit are really good basics that become elevated when you group them together (I used a star shaped cookie cutter to cut out the cheese in honor of New Year's for this board).
Use a serving board – I love the old world feel of using a wood serving board, it just makes everything a bit more special. No need to spend a lot of money, the more worn, the better. You can find used ones with a beautiful patina at thrift stores or goodwill. If that's not your thing, I've seen some great affordable options at Target as well.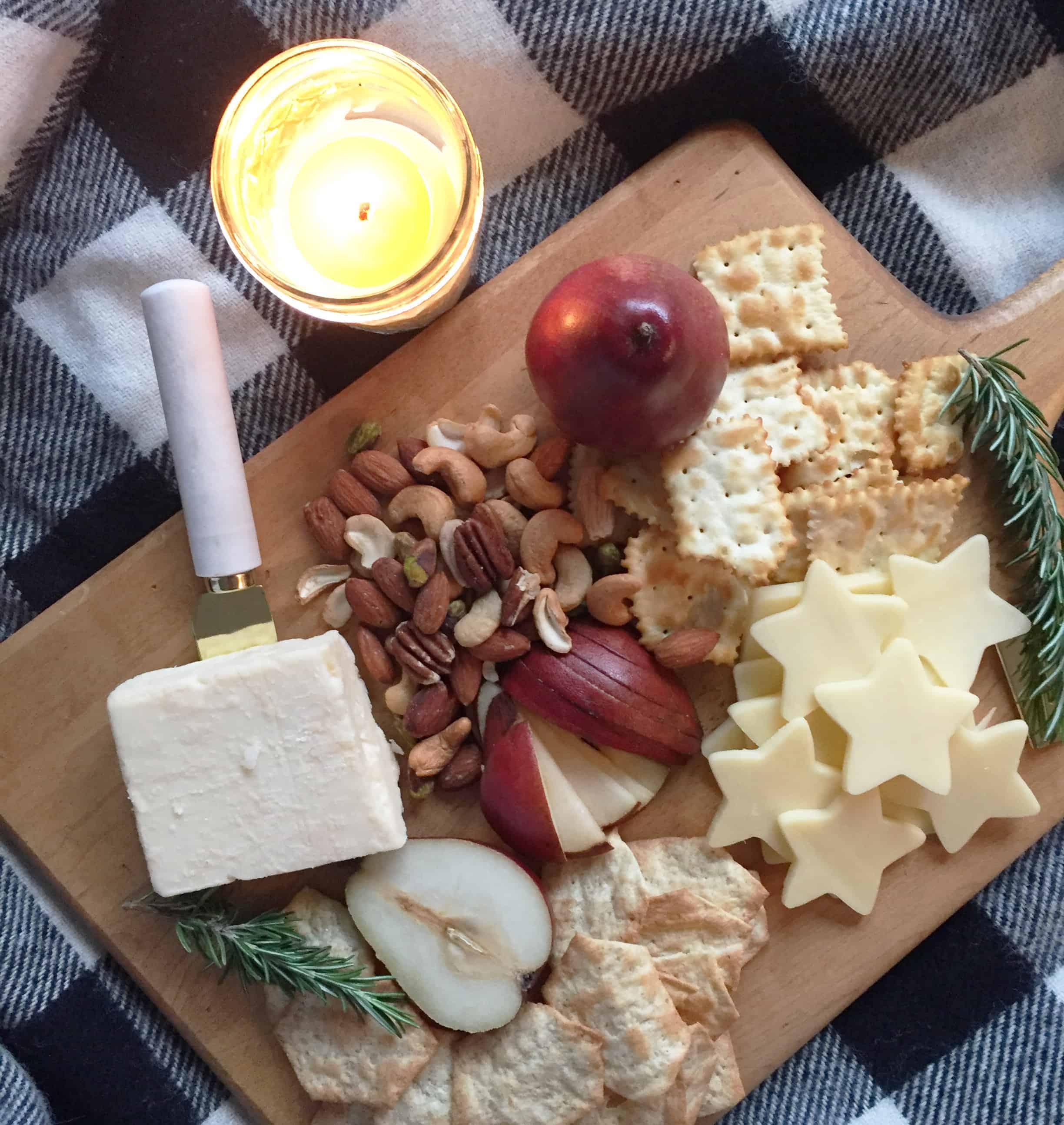 I hope you get to enjoy some cozy time at home this week as we get ready to ring in the new year!
Want to save this post? Pin it here!