Art is one of those things that can instantly elevate any home. Today I've rounded up some ideas for where to find unique art for your home!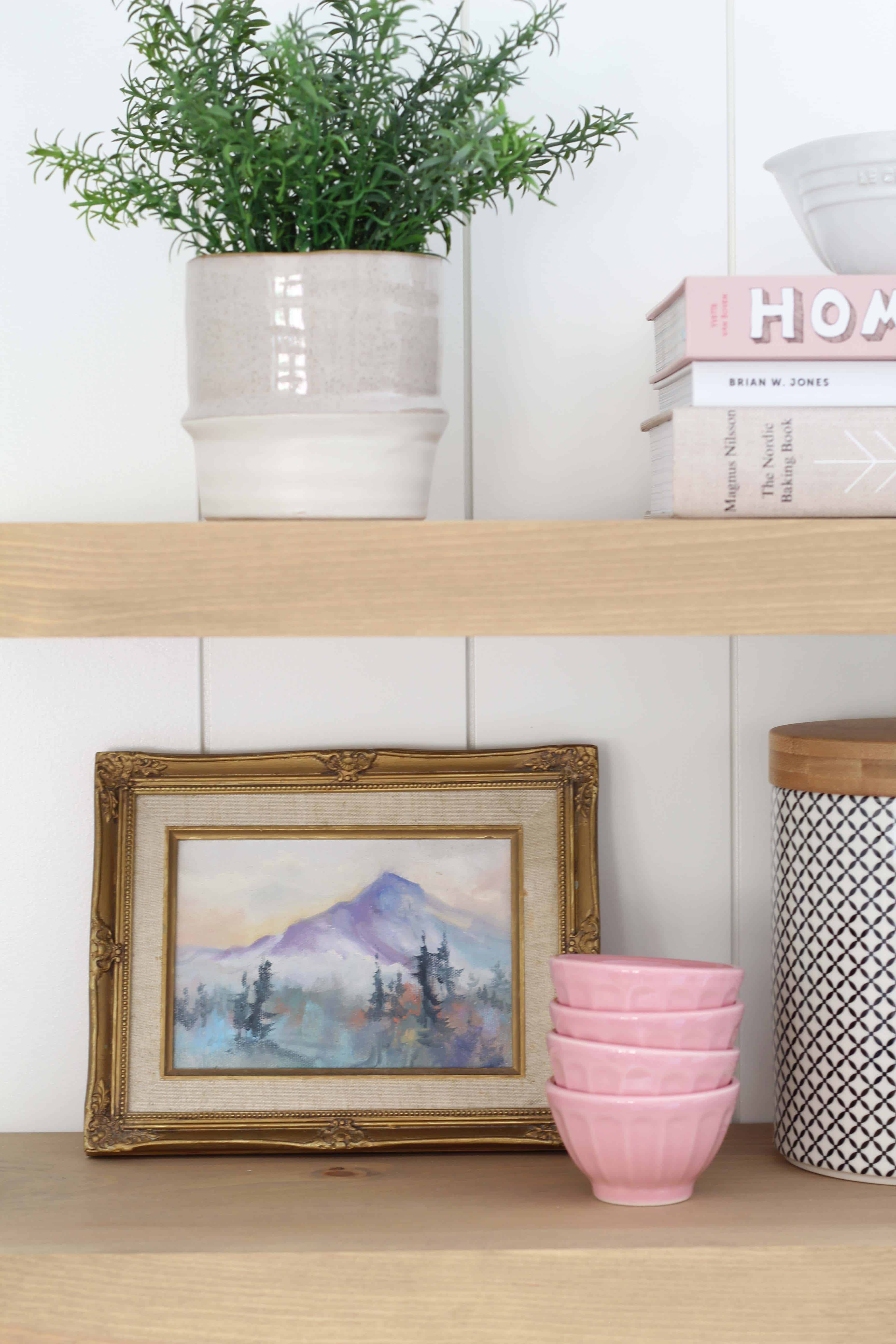 An art collection is kind of like a book collection, just like you can tell a lot about a person by what they have on their bookshelf, you can catch a glimpse into a person by the art they choose to put on their walls. Art, like home decor, is subjective, a reflection of what someone thinks or feels on the inside. When I look at the art we've collected over the years none of it is expensive or collectable, but it tells a story about the places we've been and the experiences we've had. In a word, art is personal.
Where To Find Unique Art For Your Home
If you've never really thought about the impact art can have in your home, or maybe just never paid much attention to it, I would encourage you to give it a second look. Never before in history has such a wide range of art been available at such affordable prices. Thank you internet. Everything from digital downloads to one of a kind paintings can be bought online if you're willing to let your fingers do the walking.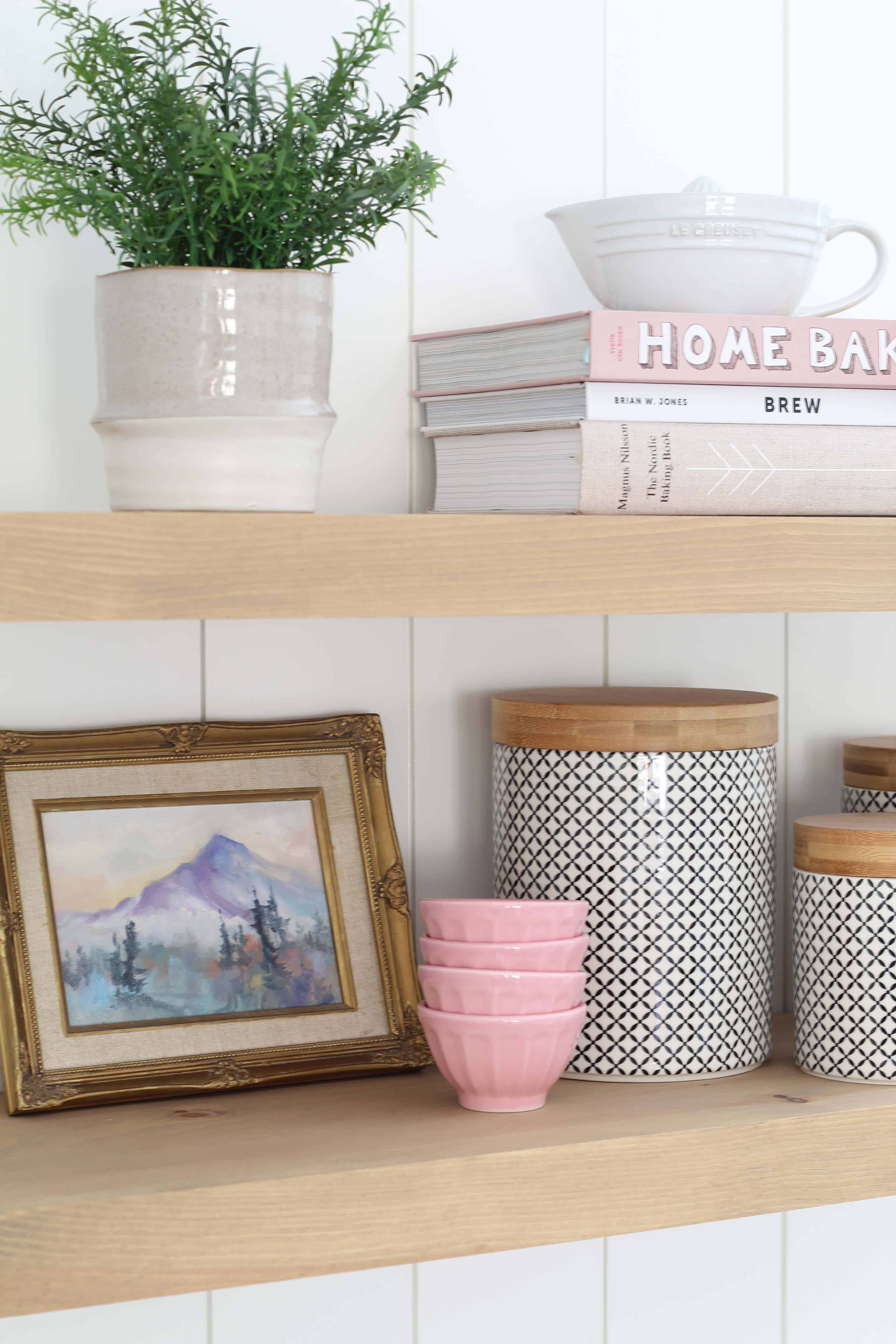 Finding One Of A Kind Art
If you're looking for something that no one else has, look for a vintage painting. I'm partial to landscape paintings and one of my favorites is a painting of Mt. Hood that my husband bought me as an anniversary gift from a local antique store. The price was reasonable (under $150) and it reminds me of the beautiful mountains and forests than I've grown up around.
When looking for vintage paintings, scouring thrift stores and antique stores are worth it in my opinion. It may take you a while before you find something you love, but the lower price (versus an art dealer) and the feeling of finding something unique are so worth it. Plus, the memories and experiences you accumulate while thrifting and searching for art are just as much a part of the experience as the actual art is.
If scouring thrift/antique stores isn't your thing, there are plenty of ways to buy one of a kind art online. I've had a lot of success with Ebay and Etsy (I found an amazing paint by numbers painting on there) and have found art to be reasonably priced depending on the seller. For me, one of the most important things to remember about buying art is that if you love the art, it doesn't really matter who the artist is. Art by unknown or amateur artists sell at a much lower price point and are more readily available.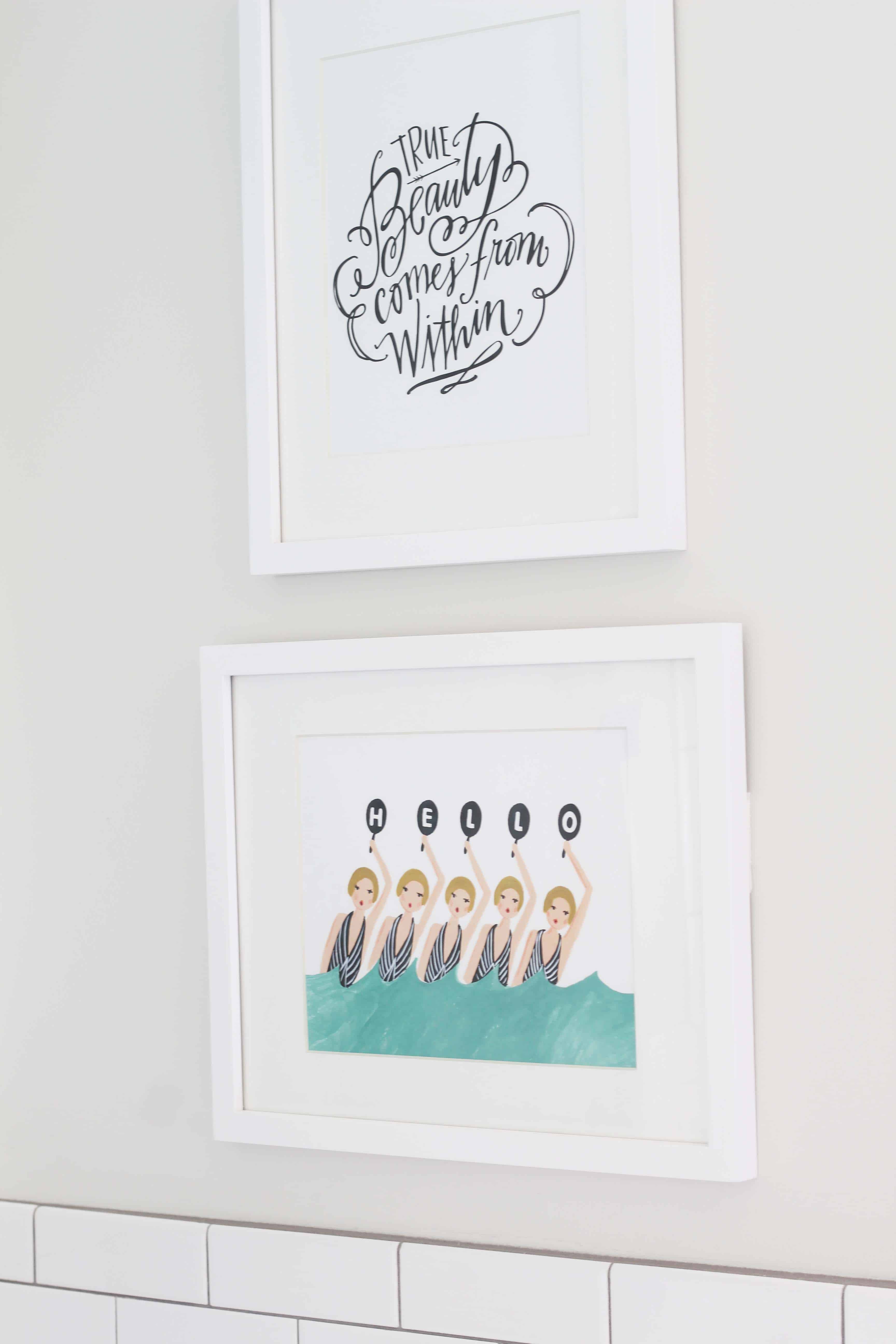 Where to Find Digital Downloads
Digital downloads might be my favorite way to bring new art into our home. It's instant gratification and penny pinching all wrapped into one. Most digital prints can be easily downloaded to your computer and printed at home depending on what size you want. I normally print 8×10's at home on cardstock and anything bigger I print off a thumb drive at the local print shop.
I printed the "True Beauty" print from Linsay Letters  when I was looking for some affordable art to put in our master bathroom (tour to come!) My favorite frames to use are Target's white gallery frames because they're affordable and go with just about everything.
Small Business Artists
The third option that I love to use when looking for art is to buy from small businesses. These are artists who sell their art at a reasonable price directly to you (no middle man or big box stores involved). The easiest place to find these businesses is on  Etsy. I love this source for letter art (like the scripture art in our hallway above) or custom art (great for gifts or nurseries!)
Another great place to support small artists is through  Minted. The price of the art will depend on the size and materials used, but you can get a a lot of bang for your buck with great sized, quality prints this way. Some of my favorite large landscape prints have come from here, and I haven't been disappointed yet!
And just to give you some ideas, a few of my favorites are sourced above. Some are digital downloads, some prints you can order (with or without the frame!) Do you have any favorite places to buy art? Let me know in the comments below. I'm always on the lookout.  🙂
Like this post? you might also enjoy Arranging A Stylish Bookshelf (With Lots of Books!)
Want to save this post? Pin it here!