Adding a little character could be the answer to loving the home you have. Here are some charming ways to add character to your home!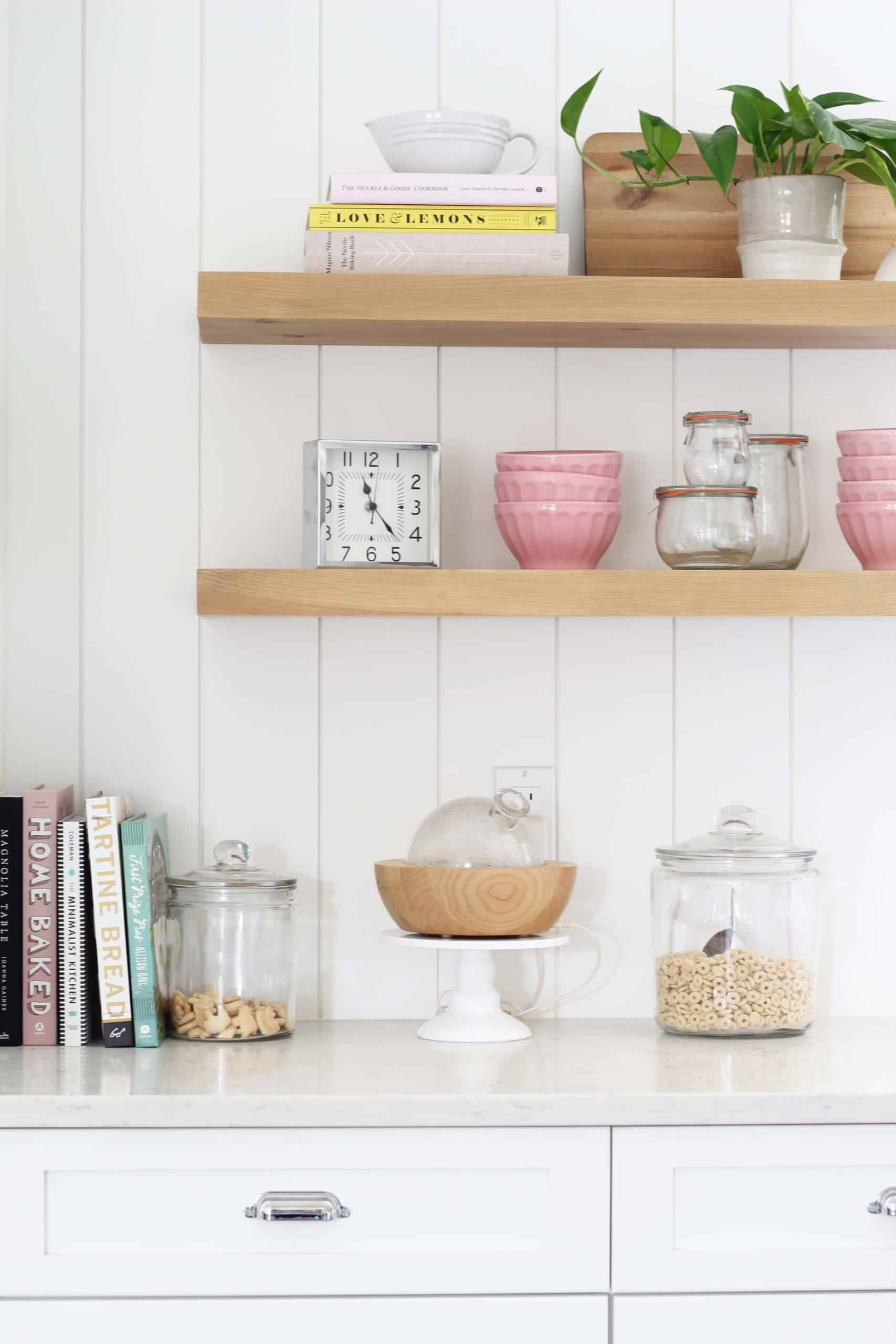 Charming Ways To Add Character To Your Home
When we talk about a home having charm or character, we often think of old homes or custom homes that have tons of details added to them. But the reality is that most of us live in builder grade homes, suburban housing, or the ever popular ranch style home.
So how do you make your plain jane home feel a little bit more like cinderella? Below are some ideas for things you can do to make your home feel just a bit more charming and whimsical.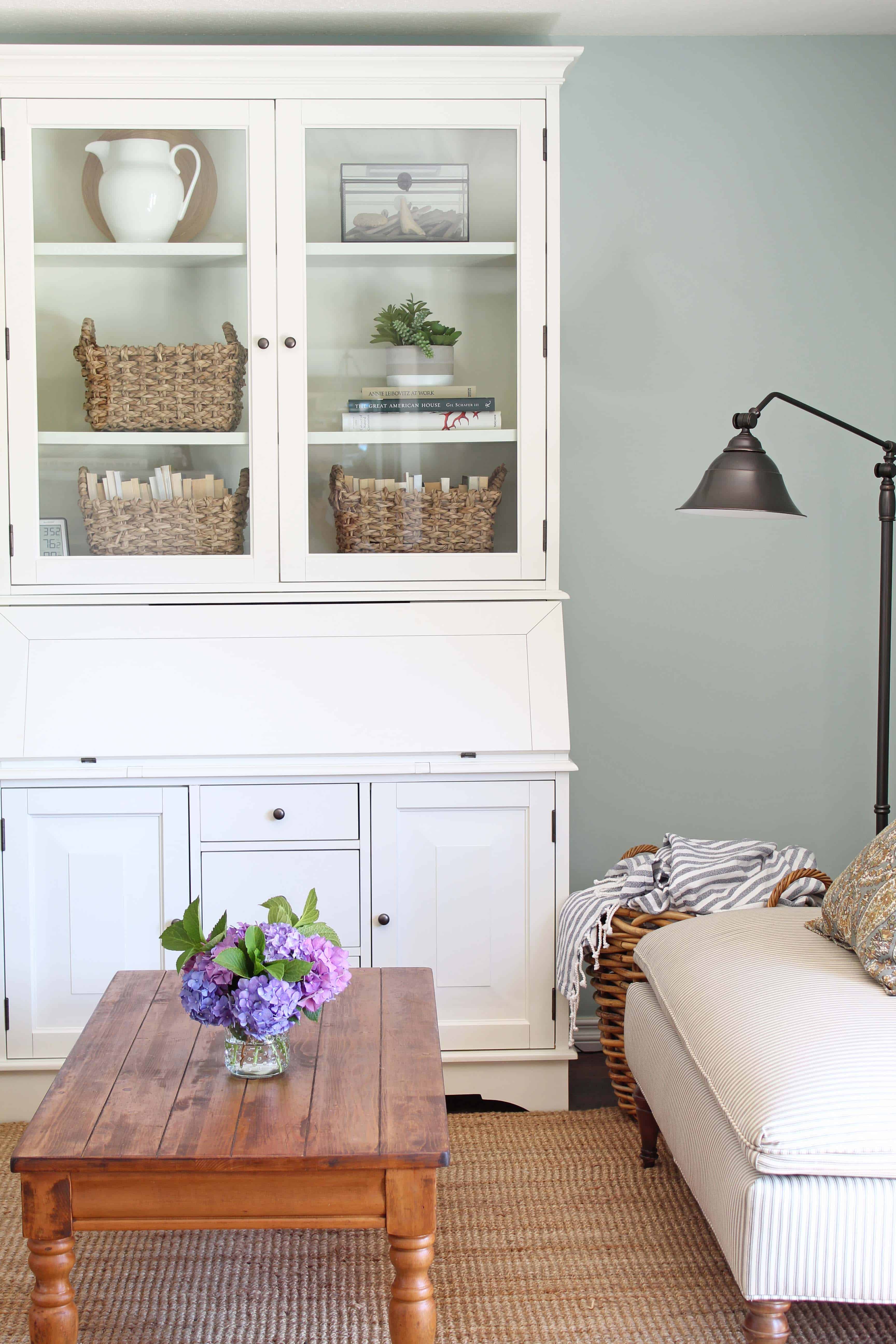 Makeover A Piece Of Furniture
Making over a piece of furniture is a great way to save money while also making something that is unique to your home. When you're looking fo a piece of furniture to make over, look for things you could easily paint or stain.  I've done both depending on the look I was going for.
The coffee table in the picture above was a $25 craigslist find that I sanded down and re-stained to give it a more rustic/cottagy feel. The end result was perfectly imperfect and something that added so much charm and character to our family room. For painted furniture inspiration, check out our painted armoire!
Embrace The Power Of Paint
You've heard it so many times. But paint is so affordable and makes such an impact. Changing just the color of a room can make it feel instantly different. If you're afraid of color, consider starting small. I painted our guest bathroom pink (something I never thought I'd do) and it made it instantly cozy and unique. It's also  one of the things people comment on most when they visit our home, so I know it makes an impression.  🙂
Post Sources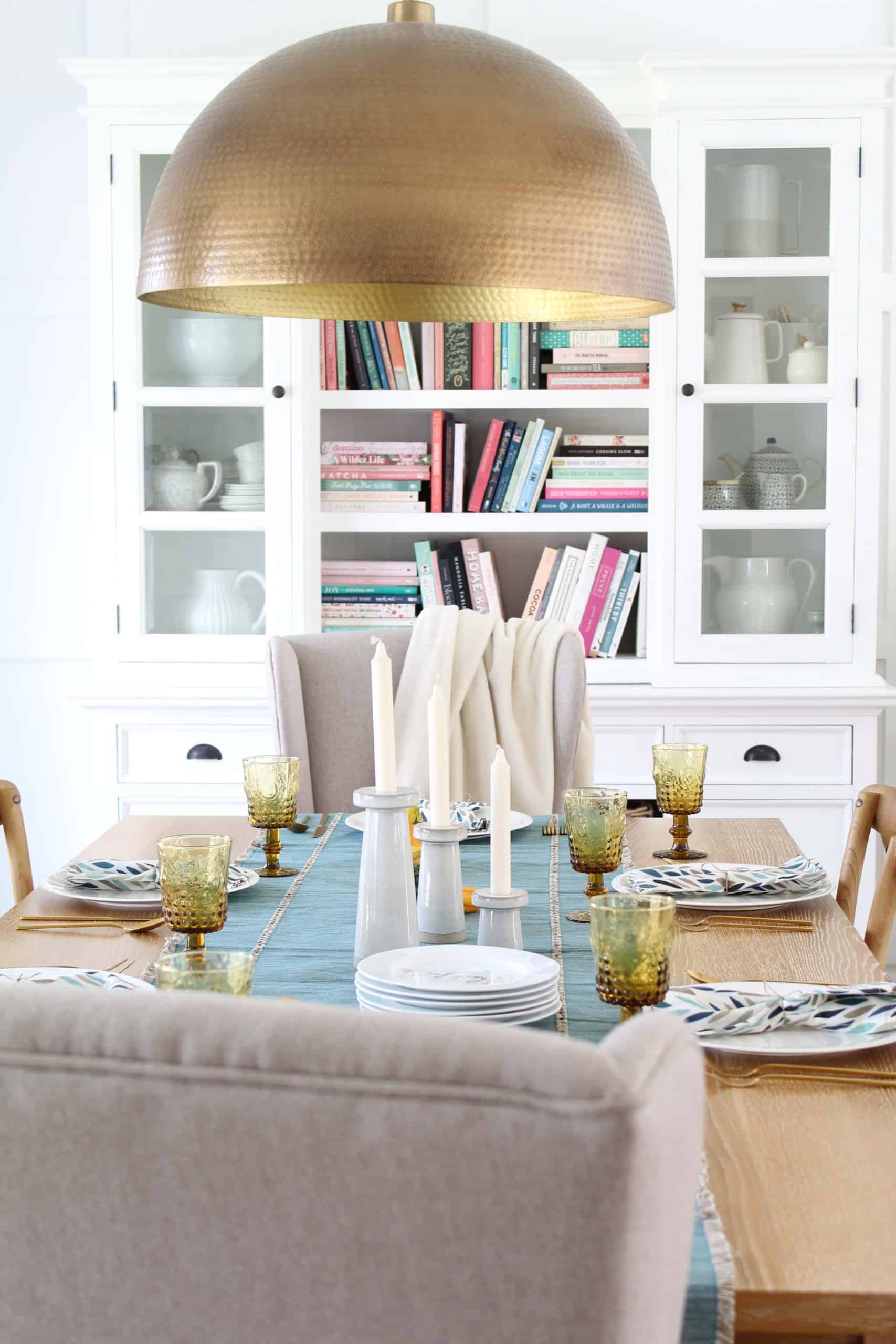 Change Out Light Fixtures
Light fixtures can be one of those big ticket items depending on your taste, but boy can they make a statement! Light fixtures are another easy way to put your own stamp on your home. They add a soft glow and pools of light to your home in the evening and can be a conversation piece the guests are over.
One of the easiest ways I've found to add character to our ranch home was to replace can lights with flush mount light fixtures. It took what is normally a builder grade item and turned it into something that gives our home an added touch of character.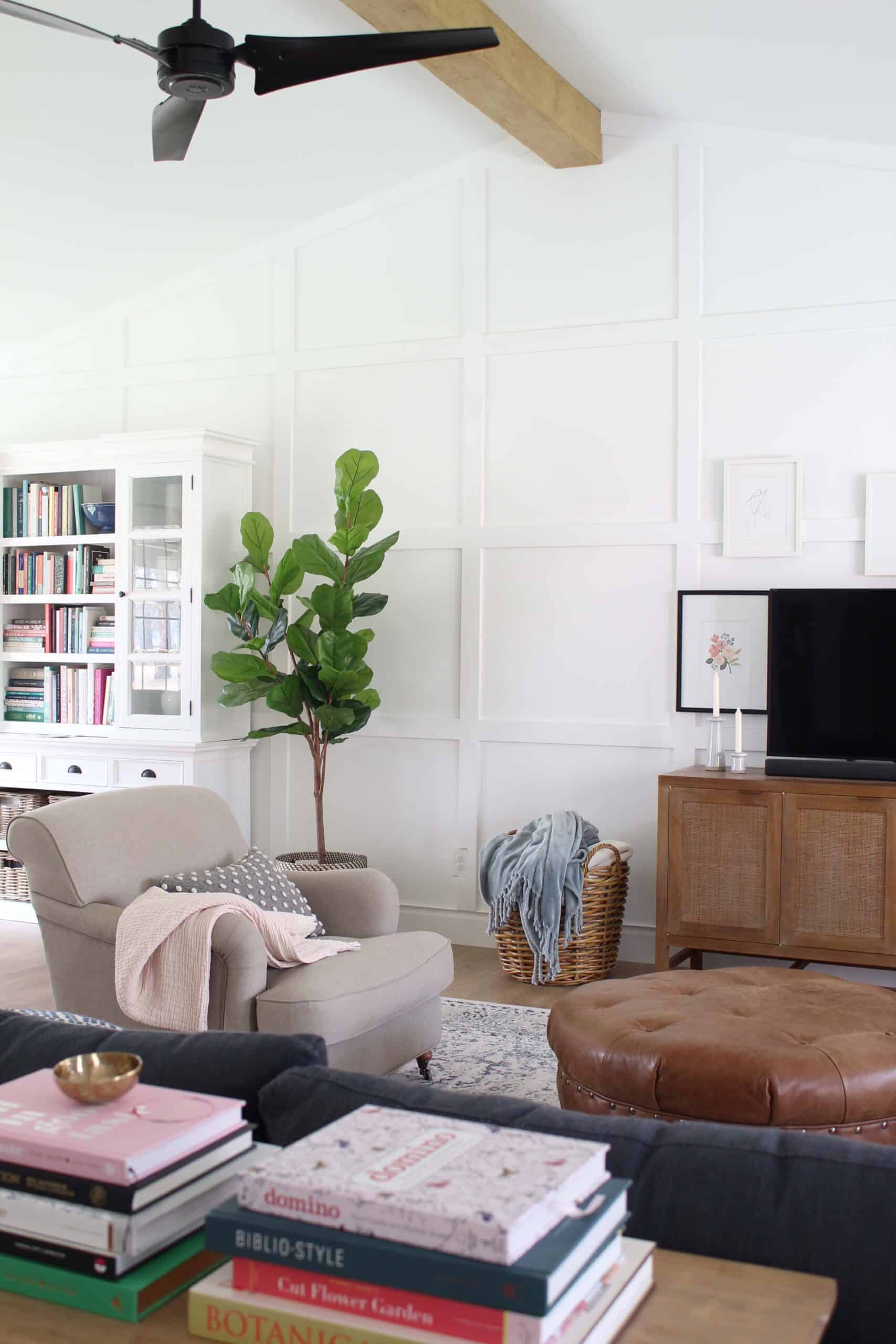 Add Trim Work
Adding trim work to your home's walls can make your home look custom on a budget. I love this option. Trim work is limited only by imagination, so think big! If you have a huge bare wall that's feeling empty, you could cozy it up with box trim moulding like we did in our living room. 
Uninspiring hallway? Try a wainscoting or board and batten treatment to add interest. Adding trim work is about working with what you already have and making it feel unique to you.
Install A Faux Ceiling Beam
When we moved into our home, our living room was one big, blank box. One of the first things we did  to try and give it a little more character was to add a faux ceiling beam. The difference was pretty instantaneous. The room immediately felt warmer and more homey. It also felt more cohesive since the ceiling beam tied into the same warm wood tones in our flooring.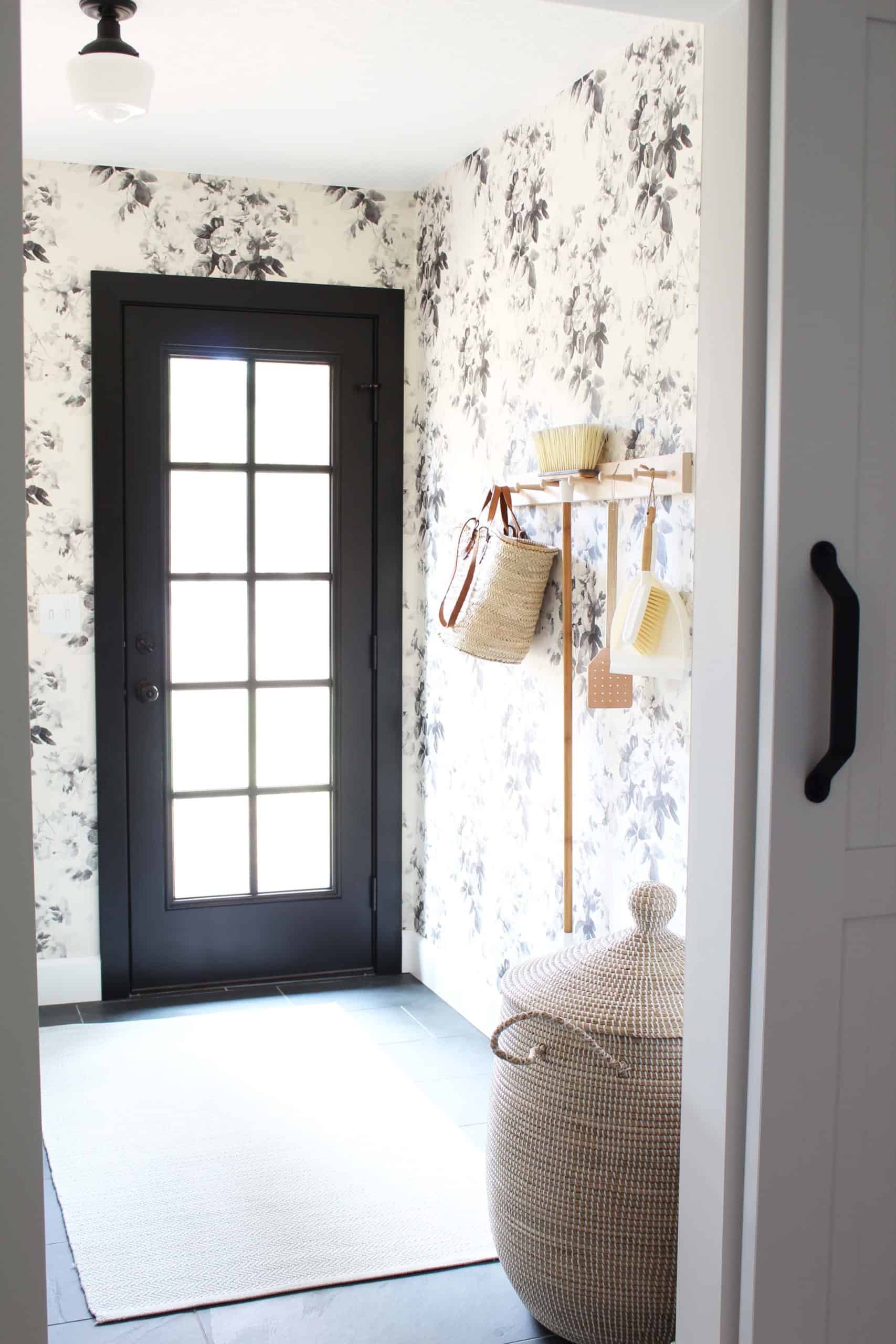 Transform Walls With Wallpaper
Wallpaper is the more sophisticated cousin of paint when it comes to transforming your walls. If you're willing to invest a little more time and money, wallpaper is a great option to add charm to your home. I mean, wallpaper just screams charm and whimsy, does it not?
So far, I've added wallpaper to our entryway and our laundry room. And honestly, it's kind of addictive. I'm so happy with the character and interest that it has added to our home. And the good news? There are so many wallpaper choices out there, the sky is the limit (or maybe the number of walls you have)  😉
Update Hardware & Doors
Another big ticket item, but if you're planning on replacing the doors or fixtures in your home, take the extra time to think of ways you can make an item you use everyday a little extra special. We did this by adding a barn door to our laundry room instead of a standard swing door. It's a fun style feature and cuts down on the noise when the washer and dryer are running.
We used a similar idea when we installed a bifold french door to our closet. I love the charm of french doors, but we didn't have the space. A quick internet search revealed that bifold french doors do in fact exist (ours is linked in the post sources). Charm city!
Post Sources

This post contains some affiliate links for your convenience. Click here to read my full disclosure
Want to save this post? Pin it here!