Love the look of Dash & Albert Rugs but not the price? Here are some great tips on how to buy Dash & Albert rugs on a budget!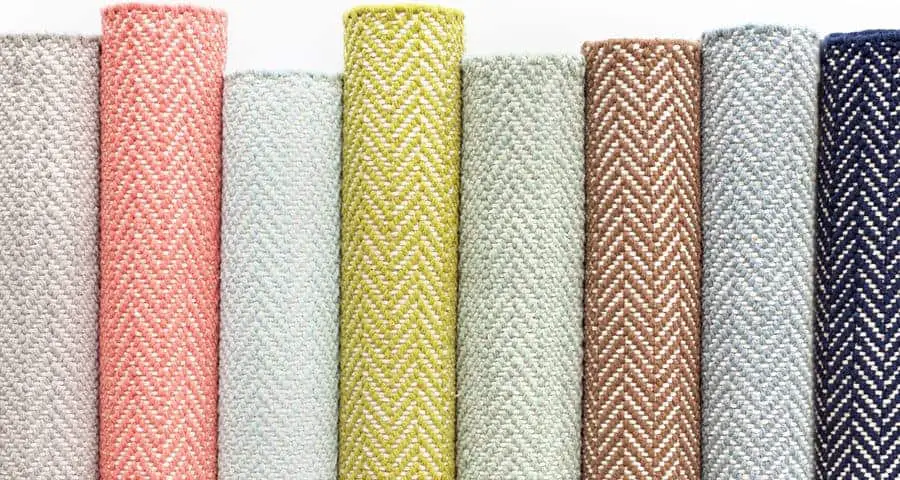 I've loved Dash & Albert rugs for a long time, long before I ever owned a home in fact. There is something timeless about their design, plus they always looks good and never seem to go out of style. What's not to love?
For those of you unfamiliar with Dash & Albert rugs, they are the creation of Annie Selke, who started her rug business from her dining room table back in the mid 90's and has built it into the multimillion dollar company that it is today (named after her dog's Dash & Albert).
Dash & Albert rugs are known for their traditional patterns, beautiful designs, and quality. All things that generally equal major dollar signs. So what's a girl to do? The good news is that Dash & Albert rugs have been around long enough (and become popular enough) that the rug industry has taken notice. You can now find a variety of colorful rugs in amazing textures that have a similar feel to Dash & Albert rugs at a fraction of the price!
There are so many different styles of Dash & Albert rugs out there that it would be impossible to cover every single one. So instead, I thought I would break it down into three of the most popular styles of rugs and show you where I've found similar styles for less.
Traditional Patterned Cotton Rugs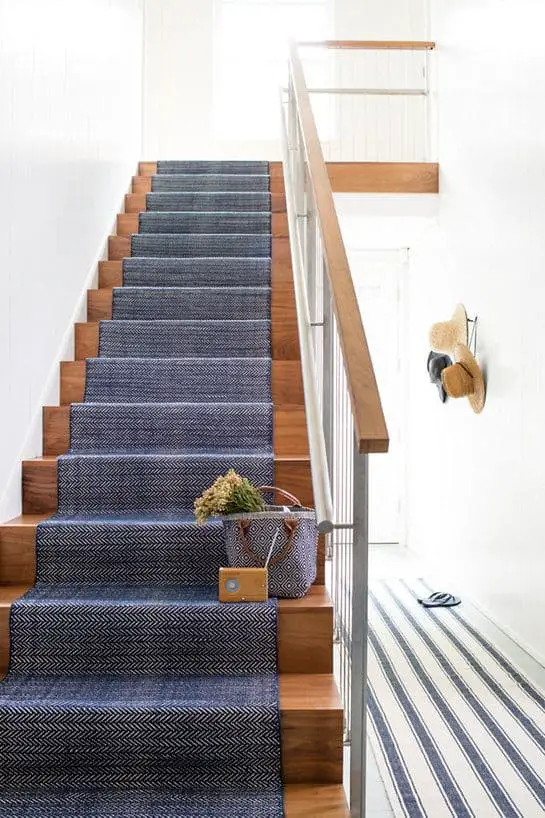 Traditional patterned cotton rugs are probably what Dash & Albert is best known for, particularly their herringbone and striped patterned rugs. They have graced many the page of a magazine feature and seem to go with just about any style of home.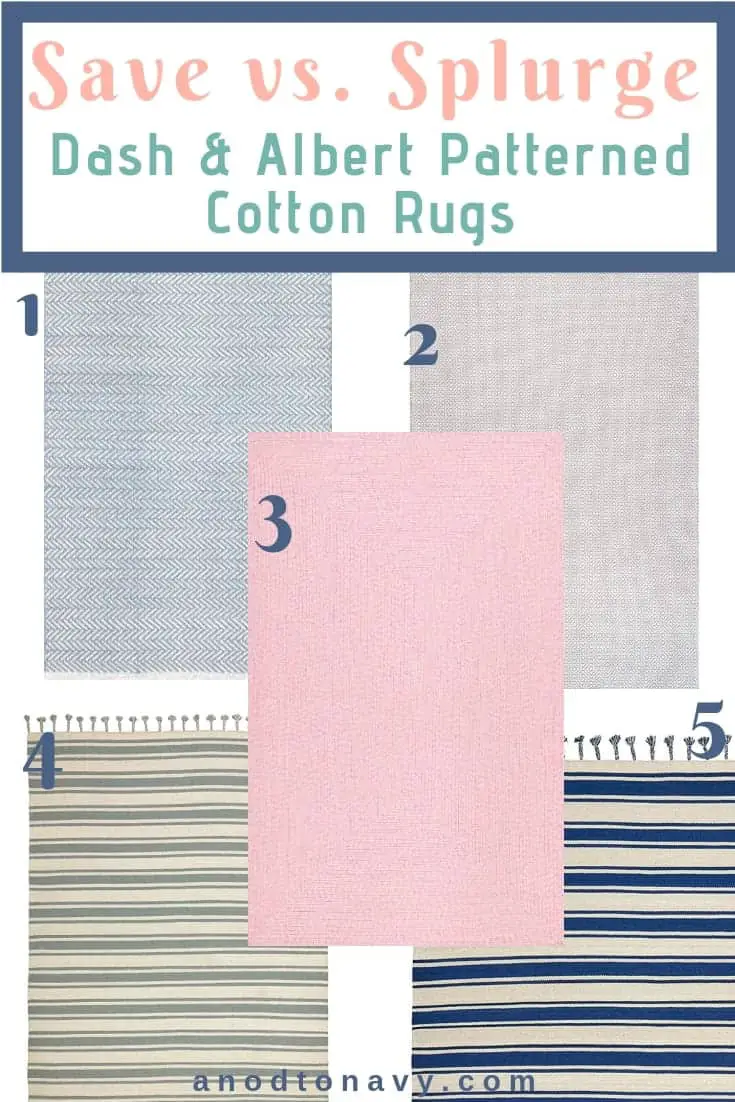 1 // 2 // 3 // 4 // 5
What I love most about these cotton patterned rug options is how classic they are. I remember seeing blue and white striped rugs in magazines a decade ago, and they are still here and still relevant today. These types of rugs also work great as stair runners. Buying 2 or 3 runners and DIYing your own stair runner is a great way to add character and texture to your home that looks way more expensive than it is.
Colorful Boho Style Rugs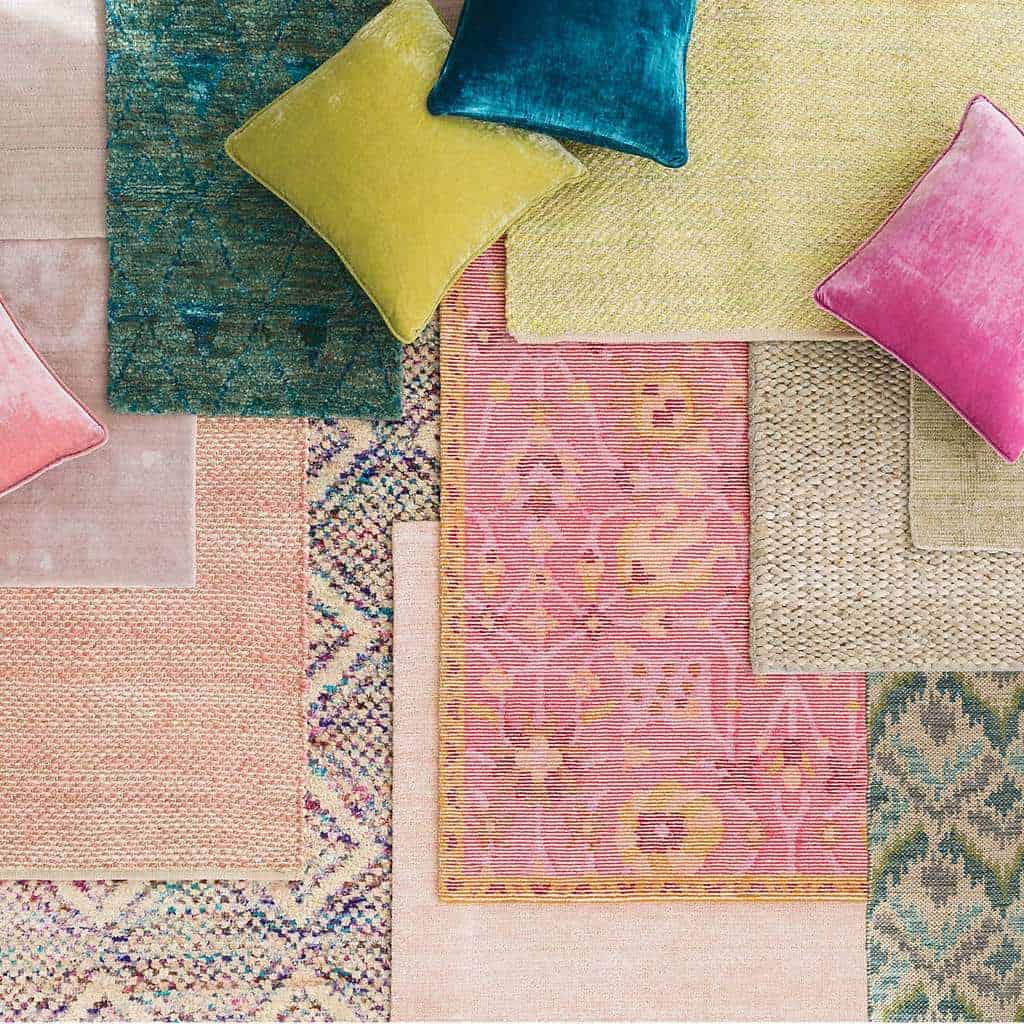 Overdyed rugs and boho inspired rugs are really big right now, and with good reason. They add an unexpected touch of whimsy to a room, along with a big dose of color. We have a boho inspired rug in our daughter's nursery  and it adds so much to the space, especially if you have neutral walls. While I love this trend, I think it might be just that, so I don't want to spend thousands of dollars on a rug that may go out of style in a couple of years. Luckily, there are a ton of colorful boho rugs to choose from out there!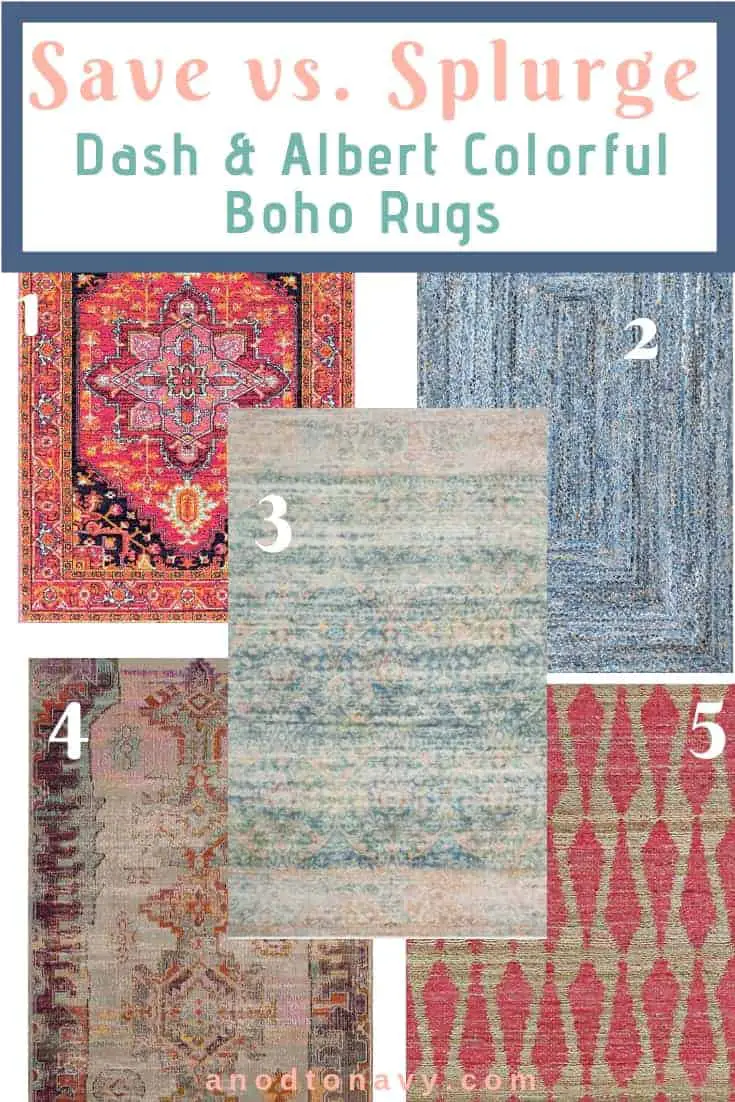 1 // 2 // 3 // 4 // 5
If your in the market for a colorful rug but are feeling a little intimidated from a design standpoint, just remember these 3 tips:
If your rug is bright and vibrant, keep your furnishings neutral to help balance it out.
Neutral walls are safest with a bright rug, but you can also try pulling your paint color from one of the rug colors as well. Have your paint store mix it at half the vibrancy if you want to tone it down even more.
If you're not ready to commit just yet, try layering a smaller boho rug over a neutral rug (like a jute rug) to get a dose of color without being overwhelmed.
Cozy Sweater Rugs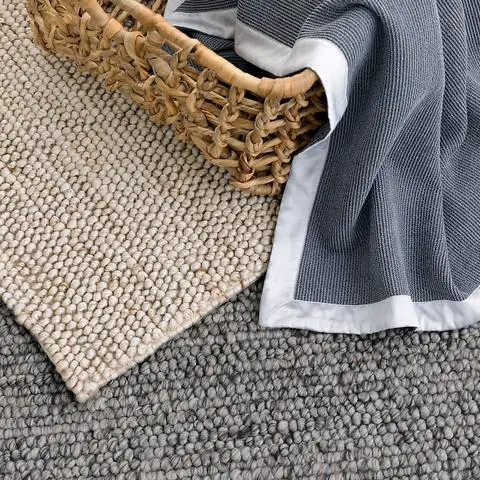 Ah, cozy sweater rugs. My favorite rug trend of all. Whoever came up with this idea is a genius, because who wouldn't want their home to feel like a nice soft sweater? These Dash & Albert sweater rugs are beautiful. They add a ton of texture to a room and go with just about anything because of their neutral color. If you're looking for the ultimate way to add hygge to your home, look no further than the sweater rug.

1 // 2 // 3 // 4 // 5
These cozy alternatives add just as much texture and hygge effect at a fraction of the price. One downside: I don't own a sweater rug myself, but a lot of the reviews point to pilling and pulled weaves being an issue, which makes sense since those are also issues with real sweaters 😉 but definitely something to keep in mind when buying this type of rug.
Do you have a favorite? Any other Dash & Albert fans out there?
Looking for more posts about rugs? You might enjoy these: 
Everything You Need to Know About Jute & Sisal Rugs
This post contains some affiliate links for your convenience. Click here to read my full disclosure policy.
Want to save this post? Pin it here!