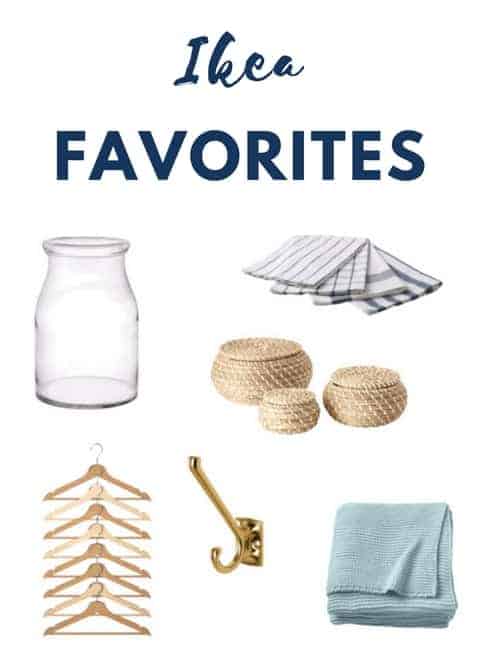 Happy Saturday! I've talked a little bit previously about our upcoming move out of the city and our future renovation plans (full story here). The further we get into the planning phase, the more and more we are realizing how expensive renovations are. So. Very. Expensive. In an effort to rein in the skyrocketing bids we seem to be getting, I've been searching for ways to save money. Can we do the kitchen remodel ourselves? How hard can putting flooring down be? Could I learn to tile? You get the picture.
All of this to say, I've been spending a lot of time at Ikea lately looking at different renovation options for kitchens. We live in the Portland area and are lucky enough to be within close driving distance to an Ikea, which I know isn't the case for a lot of people. Even though we are within a 45 minute drive, it's still a bit of a jaunt, so I try to have a list of specific things I'm looking for or want to stock up on when I go there, otherwise it can be overwhelming.
There are a few items that are my favorites because they check all of the boxes – form, function, and price! I thought I would share them with you today in case you have an Ikea trip or online order planned in your future.
Begarlig Vase – I have and love this vase for a lot of reasons. It's quite large, great for holding flowers or candles. It also has a hand blown vibe to it that makes it look a lot more expensive than it is. In fact, I've seen some similar vases for way more money on designer websites.
Elly Towels – I think everyone loves these towels. They are such a great deal, are super absorbent, and I don't feel bad if my toddler gets a hold of one to "help" me clean.
Fryken Boxes – These are perfect for just about anywhere in your home. They look just as great on a living room coffee table as they do on a bathroom shelf. They add extra hidden storage while adding a great seagrass texture to any room. I already have one set, but am contemplating if I need another.
Bumerang Hangers – All wood hangers for under $4 a pack? Count me in.
Kampig Hook – Brass accents have been around for a while now and I don't see them going anywhere soon. These hooks are an affordable way to try out the trend without over committing – and I would never guess they came from Ikea!
Ingabritta Throw – This lightweight throw is the perfect color at the perfect price point for a little spring room refresh.
As always, thanks for stopping by!
Post Sources
[slide-anything id='1083′]