Fall is just around the corner which means it's time to bring on the cozy! Here are 10 cute + affordable fall inspired doormats to get you started!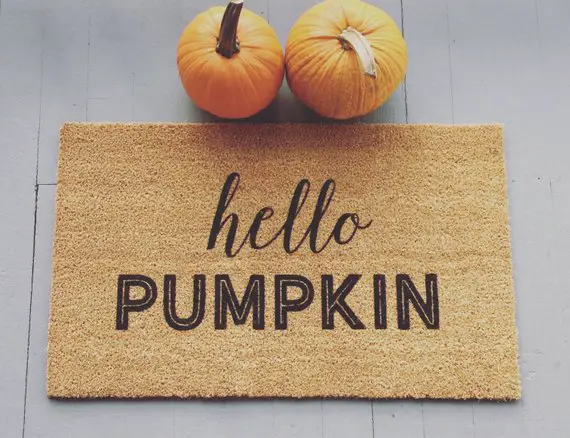 This post contains some affiliate links for your convenience. Click here to read my full disclosure policy.
For anyone who is a lover of all things home, fall is the season that has it all; warm layers, an excuse to linger over long evening dinners, and the chance to putter around the house moving and "cozifying" things.  Doesn't it just make you want to pull all your sweaters out? 😉
I know a lot of people get annoyed when fall things start showing up in mid-summer, and as someone who gets annoyed when I see Christmas items out in September, I totally get that. Maybe it depends on where you live as well; here in Oregon the evenings start to feel like fall starting in mid-August, and we even have some trees starting to turn already!
Creating A Welcoming Entry to Your Home
For me, fall means I get to start adding a few more layers into our home, and what better place to start than with the front door? After all, you don't need much to create a welcoming entry into your home. I've found that a wreath, a plant, and a cute doormat with a cheeky saying can go a long way toward creating a front door that looks inviting and put together.
I wish I could buy every doormat in this round-up, they're just too cute! I also love the idea of layering a larger plaid rug under your doormat, I recently bought this one  (I'll show you how I styled it soon!) and I'm loving how it adds that extra little touch to our front porch. So grab a cup of coffee (or tea;) and join me in perusing all the cozy fall doormats.
10 Cute + Affordable Fall Inspired Doormats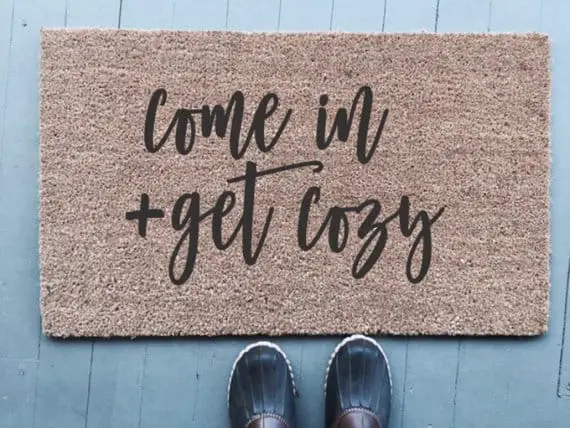 Such a cute doormat that isn't holiday specific, so you could use it all the way from September through November.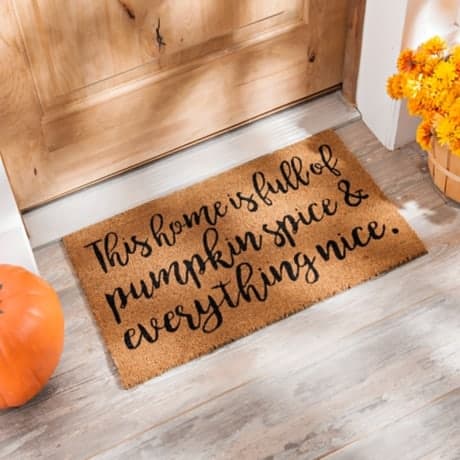 Love the classic saying on this doormat (because who doesn't love pumpkin spice?), and it's the best deal of them all!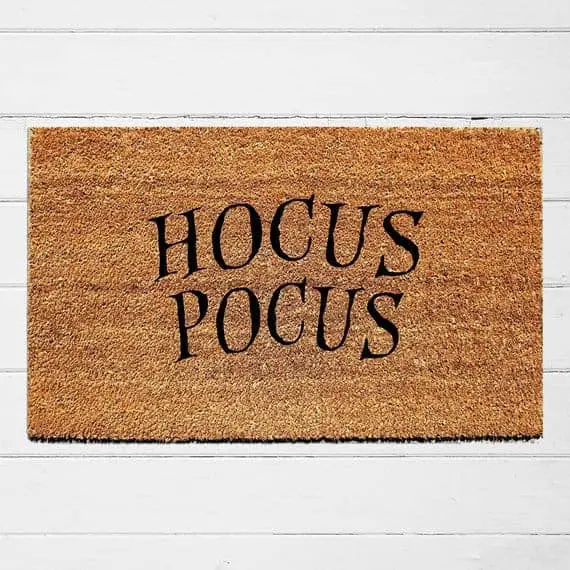 Simple and perfect for trick or treaters without being too kitchy, plus it's my favorite Halloween movie ever 🙂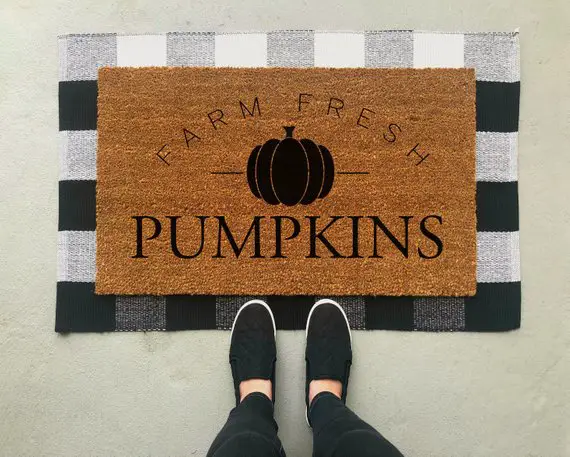 This one is farmhouse inspired and a great example of layering your doormat over a larger plaid mat.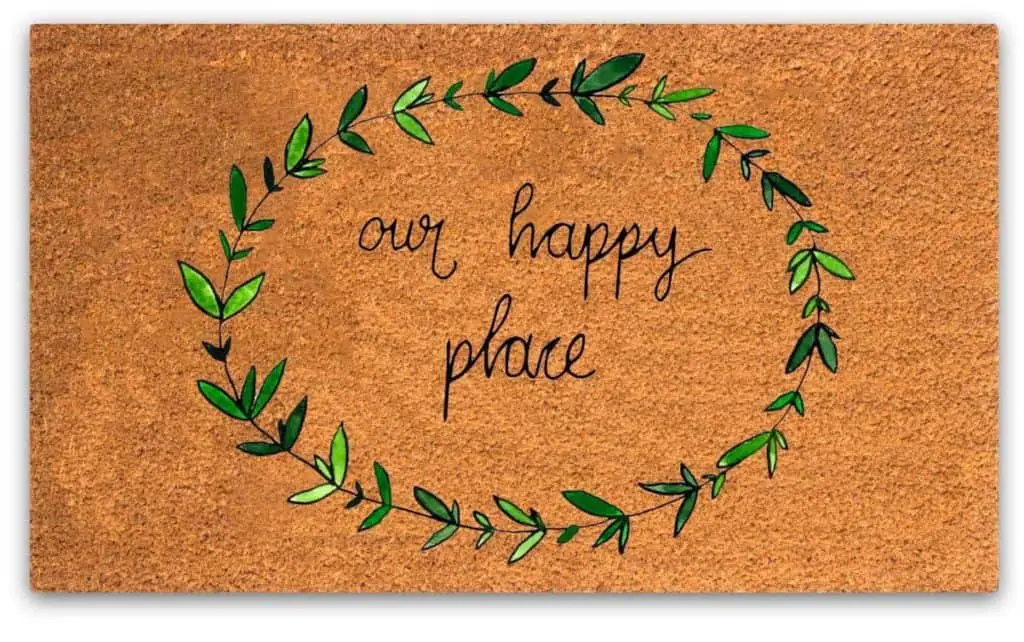 I love a good laurel wreath; classic, cute, and could easily be used throughout the year since it isn't too season specific.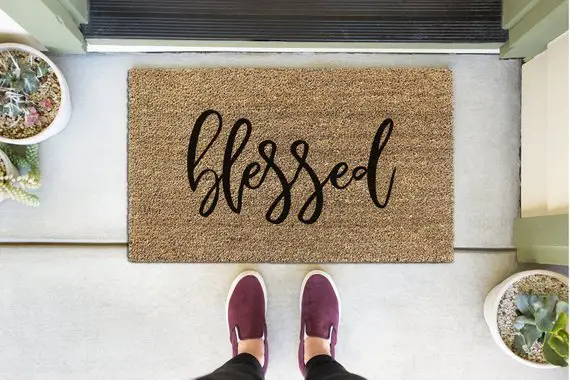 I almost bought this one. It's perfect for Thanksgiving, but again, would really work throughout the rest of the year as well.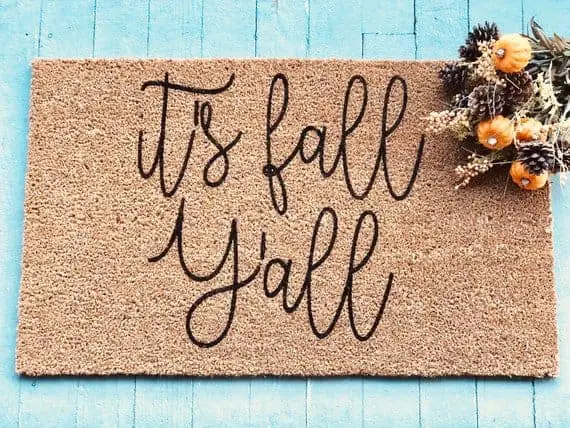 I'm not a southern girl, but there's just something so homey about saying y'all. Y'all know what I mean? 😉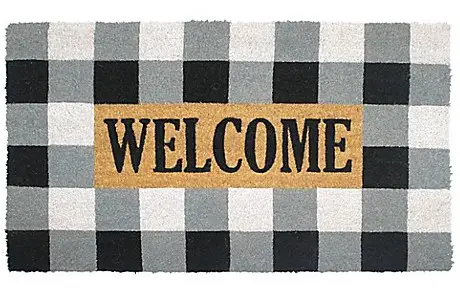 Buffalo check anything always gets me and this doormat is no different. Classic and crisp, nothing says fall to me more than black and white buffalo check.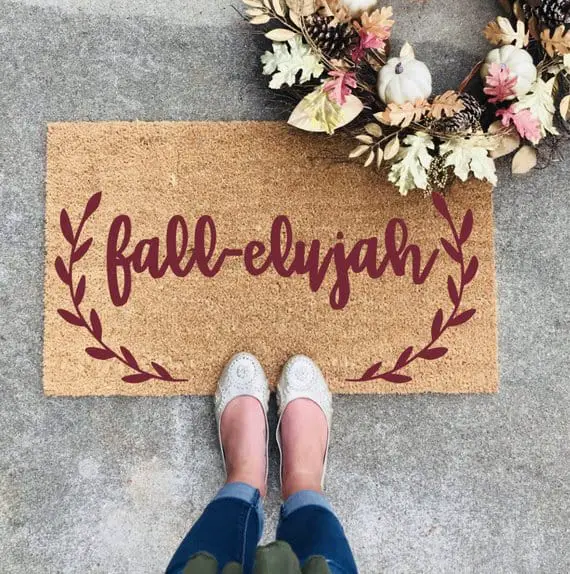 This cheeky mat would be a cute way to welcome guests using a play on words and a quintessential fall color.
If you're interested in making your own doormat, stay tuned for a fun DIY project I have coming up soon! And if you're looking for other fall inspired decor and projects, check out this DIY Painted Buffalo Check Tray.
Are you in a fall frame of mind yet or are you still soaking up summer? Which doormat is your favorite?
Want to save this post? Pin it here!