Apple picking is one of those quintessential traditions that marks the beginning of the fall season; check out these tips for how to plan a day apple picking.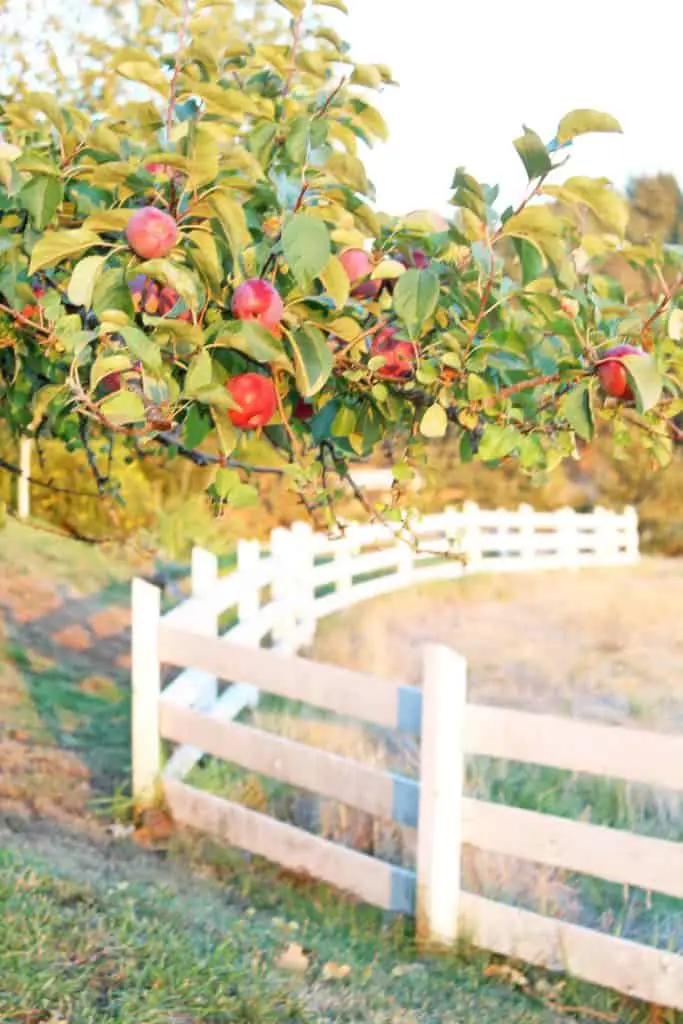 The tradition of apple picking gets me every time. Each year I look forward to it because it marks the beginning of all things fall, cool nights, crisp mornings, warm apple cider, and more time with family. This year we're staying at my family's ranch while we finish up renovations on our house, which means I have easy access to apple trees just in time for fall:)
My mom planted fruit trees all over the property years ago, and among those is this cute, slightly crooked, apple tree. I'm not even sure what technical name of the apples it produces are, but they've turned out to be great for making apple tarts, or just eating plain. They have a sweet taste with just a hint of tartness and they're also the perfect size for little toddler hands 😉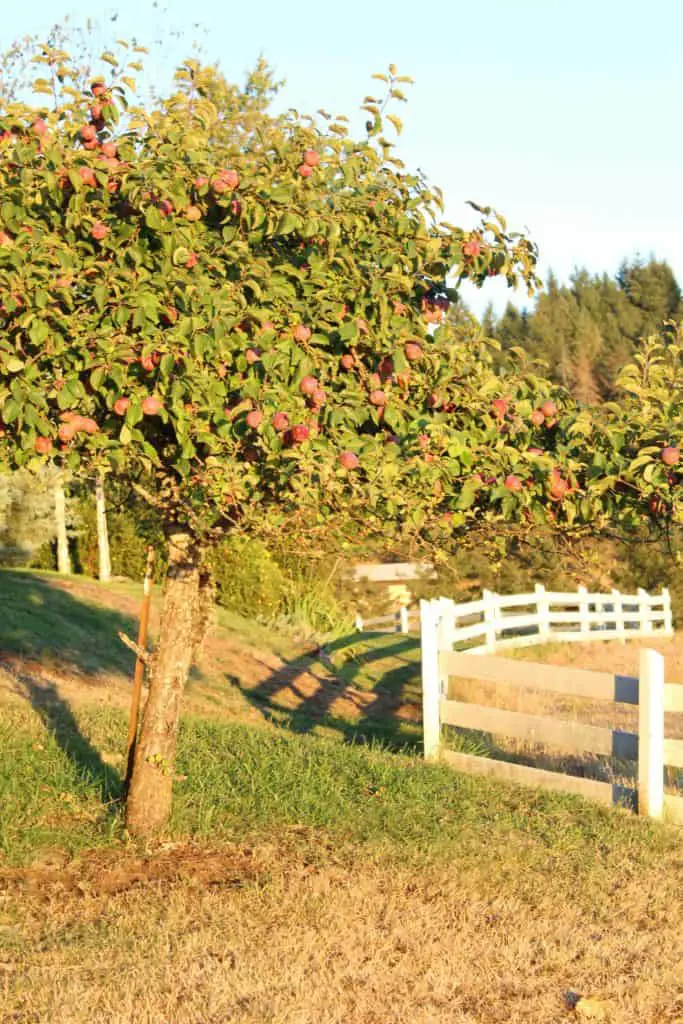 Tips For Successful Apple Picking
Over the years we've picked apples at a lot of different places, mostly local orchards that open up for the u-pick apple season. If you've never made apple picking an annual fall tradition, I encourage you to give it a try.  I think at the end of the day, it's about more than picking apples, it's about getting to spend time with people you love – and if you have kids, the memories you make will never be forgotten.
Here are some of the things we've learned over the years that have helped keep our apple picking outings semi-stress free and memorable:
Make sure you know the hours of the u-pick apple farm you're going to. A lot of farms are still working farms, so they only open up to the public at certain times of the day. Nothing's worse than showing up all ready to pick apples only to find out that it's closed (been there, done that!)
Bring your camera, and leave your phone. Ha! I know this isn't realistic since most of us use our phones as cameras, but make the effort to unplug while you're out and actually be in the moment. That's how the best memories are truly made.
Bring containers. A lot of farms will have containers for you to carry your apples in while you pick them, but you have to return them once you leave the orchard. Bringing some reusable bags, boxes, or totes is an easy way to make sure you have a way to get your haul home.
Pick your apples from the outside of the tree inward. Apples on the outer part of the tree ripen first, so those are your best bet for getting sweet, crispy, perfectly ripened apples!
Never shake an apple tree. Maybe this goes with out saying, but that will get you a lot of bruised apples! To properly pick an apple, just gently twist it upward where the stem meets the branch.
Wear boots or shoes you don't care about. I have no idea why, but the first time we went apple picking I wore a cute pair of suede loafers that were never the same again. Orchards can get muddy (especially in our neck of the woods) so pull out those cute rubber boots and give them a spin!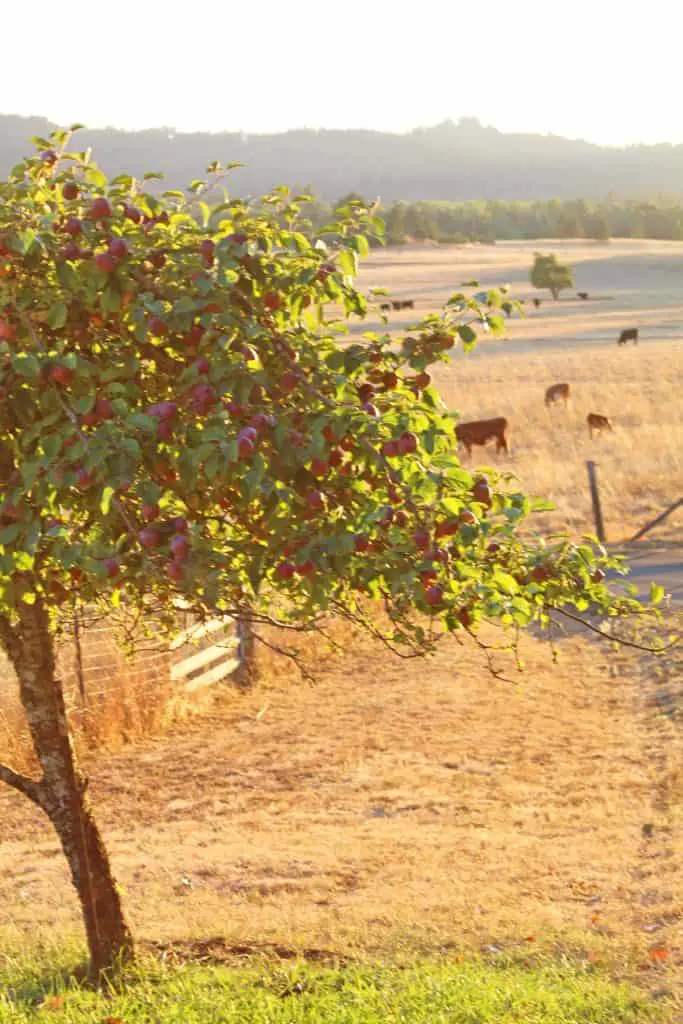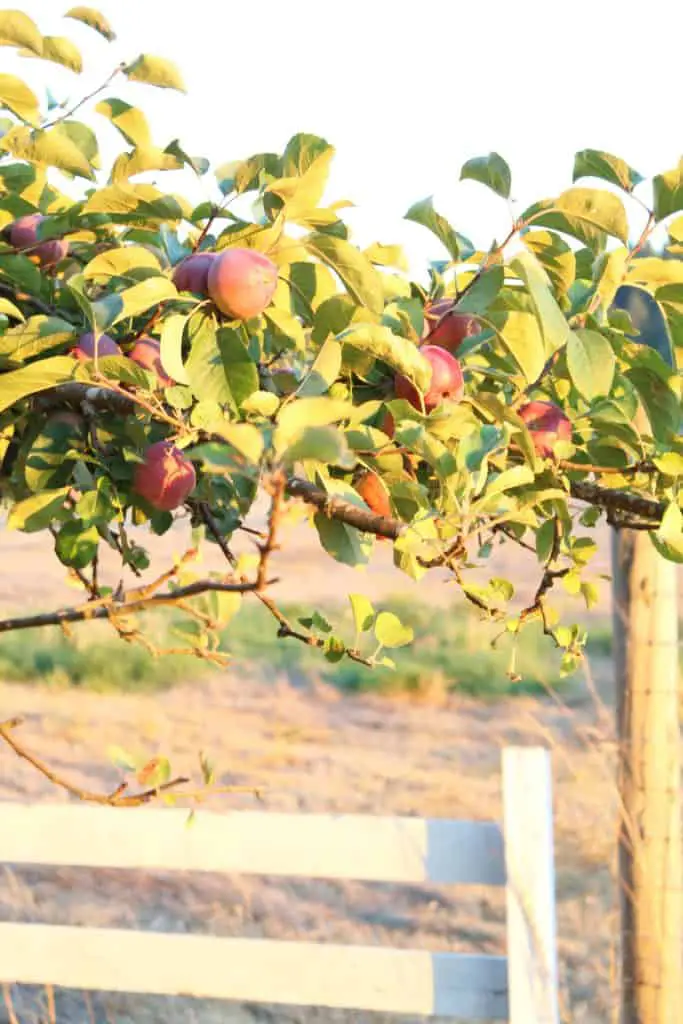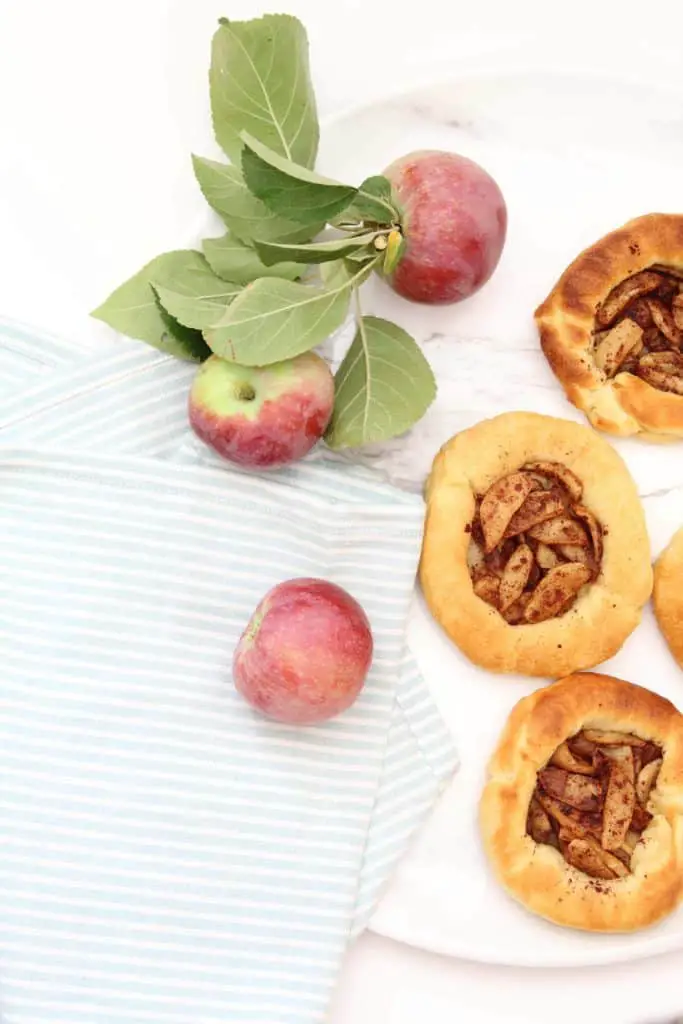 A Simple Apple Tart Recipe
Now that you have all these apples, what to do with them? There are so many amazing ways to use them from ciders to doughnuts and pies. One of my favorites is to use them in a tart, one because it's easy, and two because they're just so good to eat – and when I say simple, this is truly a simple  recipe.
Ingredients:
Phyllo dough (or you can use the dough from the ready made crescent rolls)
Cinnamon
Butter
Apples
Directions:
Peel, cut your apple into quarters, and then slice the quarters into small 1/4 inch slices. I used 4 medium size apples, which makes enough for 4 tarts.
Heat up a pan on medium heat. Add 2-3 tablespoons of butter and allow to melt. Add your apples to the pan.
Once the apples starts to soften slightly (about 5 minutes) sprinkle them with cinnamon to taste. We like a lot of cinnamon so I use about 2 tablespoons. Continue to sauté the apples until they are al dente soft. Set them aside.
Next, take out your phyllo dough. I divided our dough into four separate sections (cutting it once horizontally and once vertically). This makes four tarts. Divide your sautéed apples into roughly four piles. Transfer each pile of apples to the center of each piece of dough. Use your fingers to roll the dough into a circle around the apple (leaving apples exposed).
Place the tarts on a baking sheet and bake at 350 degrees for 9-12 minutes, or until golden brown.
Enjoy!
Have you ever been apple picking? What's your favorite thing to make with all the apple you gather?
P.S. If you're looking for more fall ideas, you might enjoy:
DIY Painted Buffalo Check Tray
5 Tips for Making Your Home Cozy
Want to save this post?  Pin it here!