Summer is officially here, which means more family time! I though I would share why we make a summer bucket list as well as what's on it in case you're in need of some ideas:)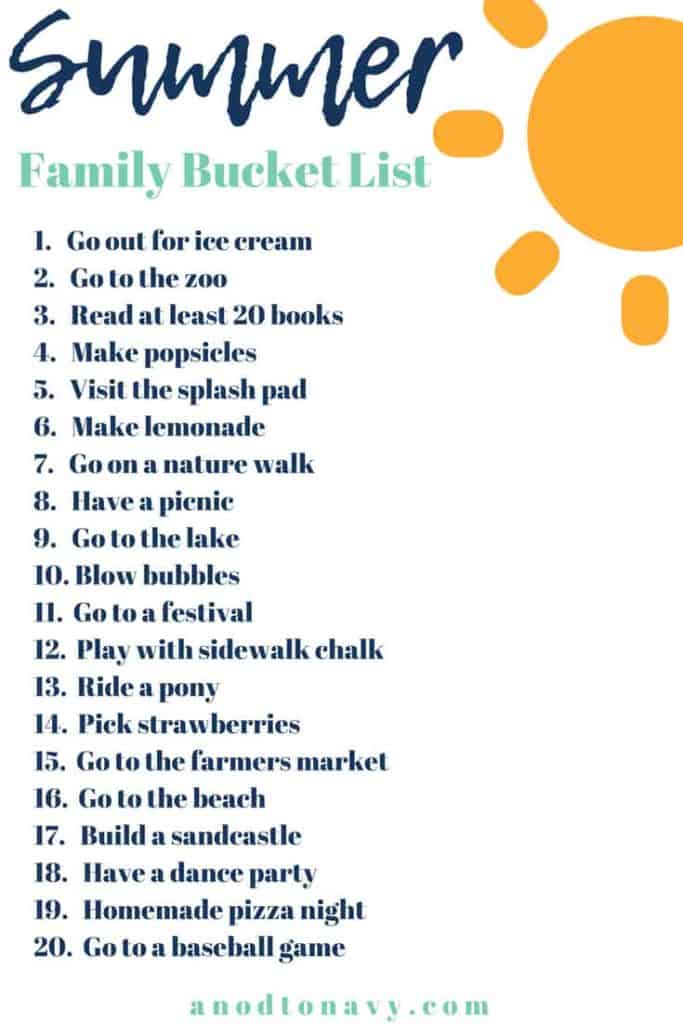 I know I'm a little late to the party on prepping for all things summer, but in my defense, July is when summer really starts here in western Oregon. Up until then, anything goes; rain, 50 degree days, or just general cloudy, overcast weather is the norm. But once the warm weather arrives, I think we have some of the best summers out there (and don't get me started on our strawberry season!)
I'm a big list maker. Or a nerd, you pick. I just think lists make things so much more productive. If something is written down I make an effort to do it, and getting to cross it off? Bonus! Now that we have our daughter, summertime memories are high on my list of things to make this year. We've already crossed a few off the list because they're things that are part of our normal summer routine, like going to the farmers market or picking strawberries at the local patch. Adding them to the list makes them feel more special though:)
Why We Make A Summer Bucket List
A summer bucket list may seem a little silly, but I think one of the most important things we can model for our kids is how to work hard, but also how to enjoy life. It's one of the most important things we can do for ourselves, our marriages, and our families in general. I read an article the other day that cited American families as spending a total of 37 minutes together in a day. How sad is that?
I know there is a lot competing for my attention these days, but sometimes I just have to stop the crazy train……. but how? By making it a goal, by making it a priority. I believe that a large part of being successful at anything requires making goals. Most people immediately think of work when they think about goals; how successful they are in life, or whether they're on track in their career. The constant bombardment to hustle is an ever present voice in our heads urging us to get the next thing done.
But what about enjoyment? It stands to reason that if you want to be successful at enjoying your life, you need to be intentional about that too. Now I don't mean you need to make a list for everything, spontaneity certainly has its place, but why not set some goals to have fun doing something special? For me, there has to be some kind of counter balance to all that noise that comes with life. That's were things like a summer bucket list come in. This list on my refrigerator is a reminder to be intentional about making the small stuff matter.
What do you do for fun? I'm always looking for new ideas!
Click here to download your family summer bucket list!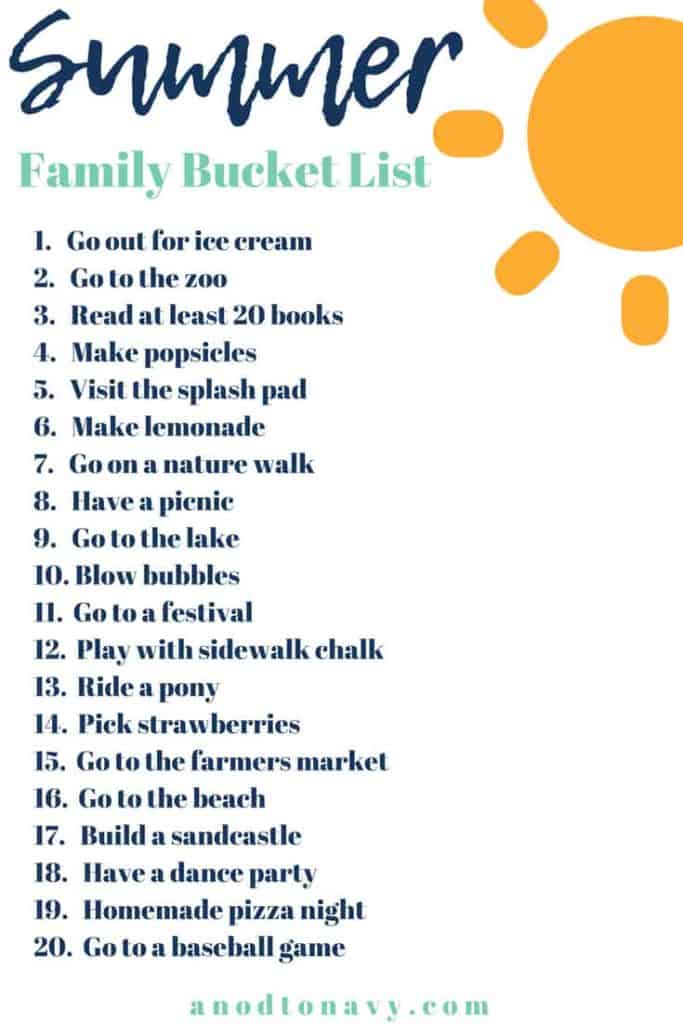 Want to save this post? Pin it here!