Try this 4 ingredient smoothie for a healthy, easy smoothie on the go!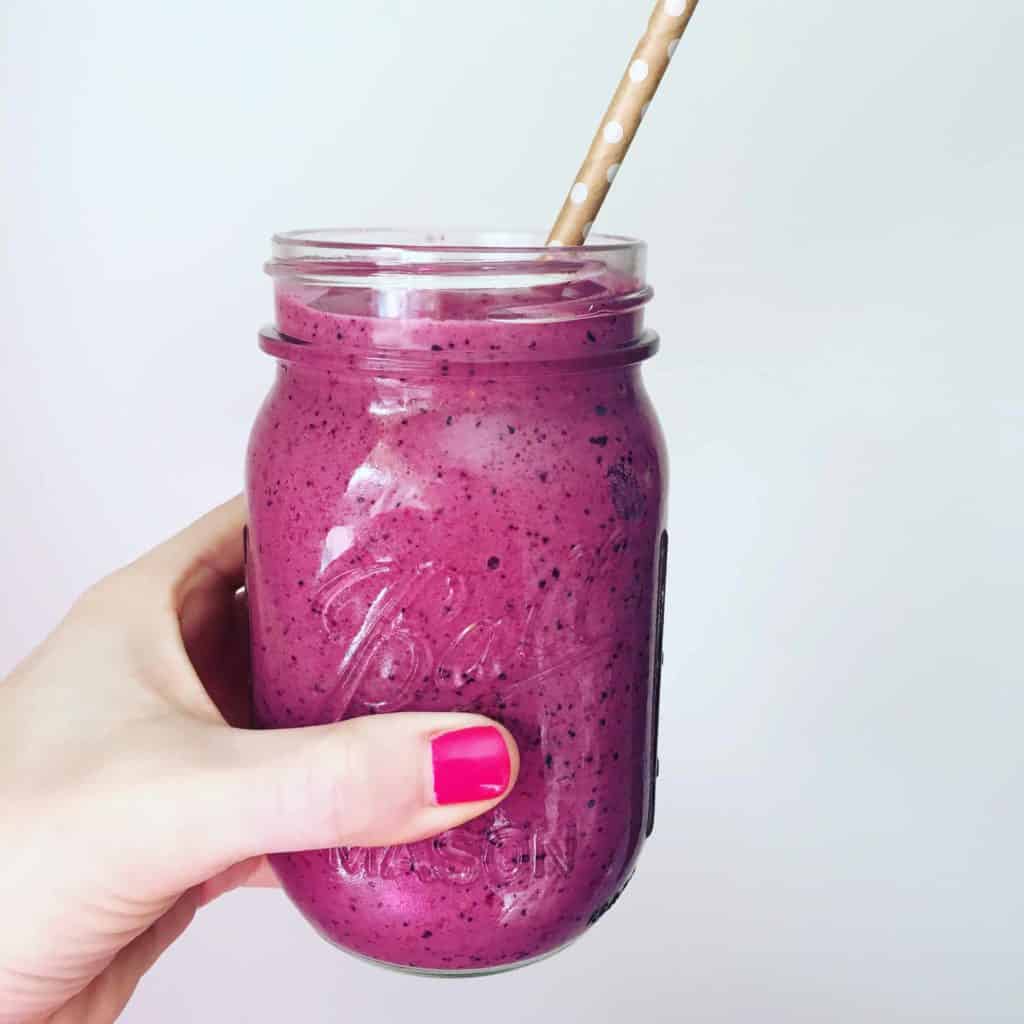 Growing up, berry season in Oregon was always a big deal (and still is). I grew up on a small horse ranch with no real organized vegetable or fruit garden, but we did have wild berries and fruit trees growing throughout the property.
Picking wild strawberries with my sister will always be one of those memories that I can smell. Know what I mean? Smell is such a strong memory indicator, and to this day the smell of those warm, sticky strawberries still brings an immediate flood of good memories.
As an adult I've tried to continue to capture that summery goodness throughout the year. When strawberry season roles around we start picking and freezing berries, and continue doing that through each berry season – raspberry, blueberry, and blackberry. Please note that frozen store bought berries work great too. When I don't have any freshly picked (frozen) berries, I buy a bag of the berry medley at the store, which is a bag of mixed frozen berries.
Now, how to use them? I've always been a smoothie lover, and over the years I've tried so many smoothie recipes, and found that the simpler the recipe, the more likely I am to make it. This is a great post workout snack, mid-morning pick-up, or an easy way to take your breakfast with you on your morning commute. Done right, smoothies are such a healthy way to get good food into our bodies, all while feeling like a treat!
Mixed Berry Smoothie Recipe
1 1/2 cup of frozen berries
Whole Milk or Almond Milk
Plain Greek Yogurt
Stevia
Place the frozen berries into the blender first (this helps make sure they blend completely). Pour your choice of milk over the berries until it almost covers them. Place one heaping tablespoon of greek yogurt on top. Lastly, depending on the sweetness of the berries you are using, you may want to add a little bit of sweeter – I use half a packet of stevia. Enjoy!
[slide-anything id='227′]
Want to save this post? Pin it here!