Try adding a touch of the homemade to your house by making this simple diy festive dried orange garland for the Christmas season.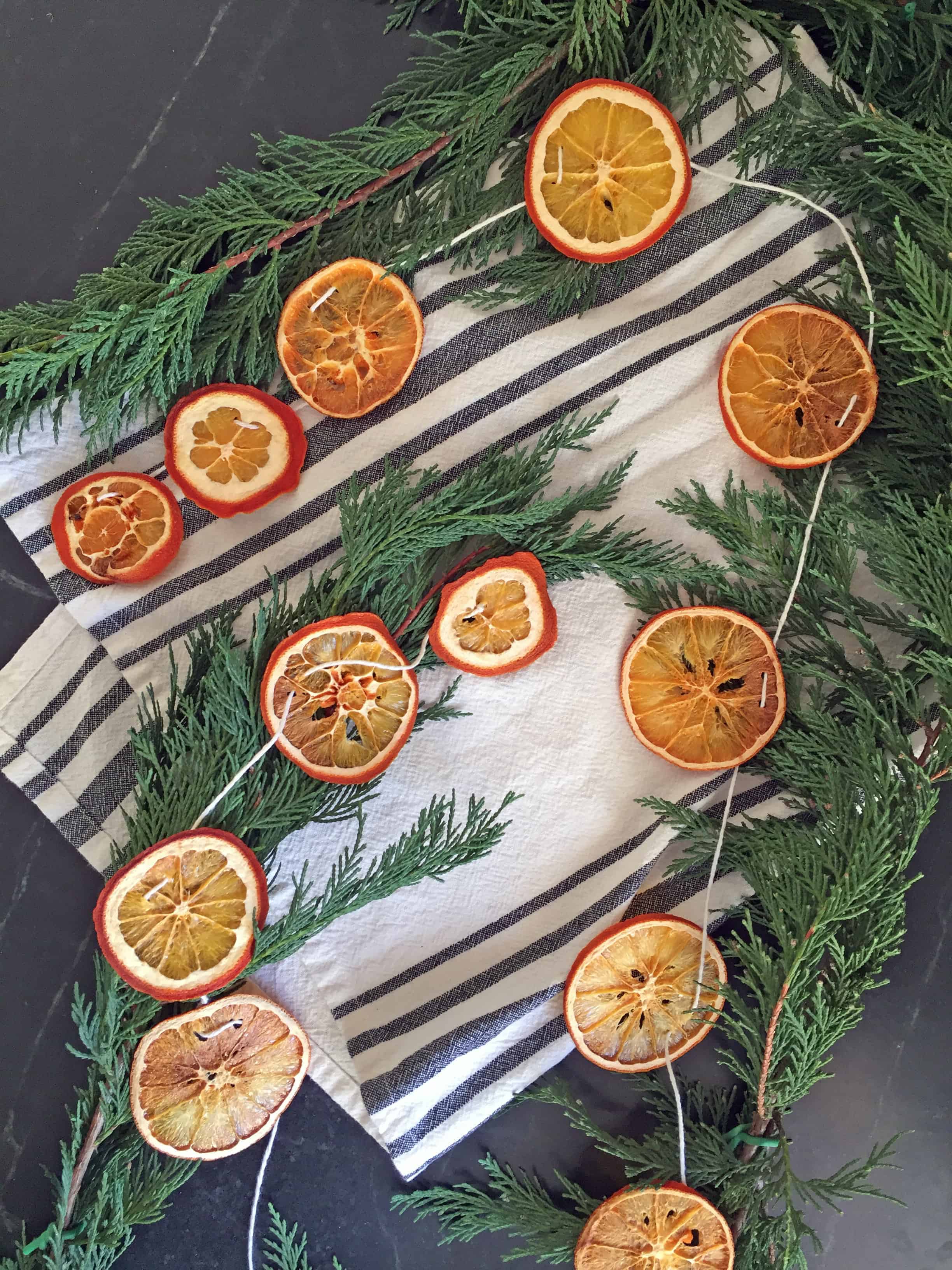 I watched some of my favorite Christmas movies this past weekend (I think Little Women might be my all time favorite) and was inspired to make something truly homemade to add to the Christmas decorations in our house. Citrus fruit used to be a Christmas delicacy that was given as gifts and savored, so I thought I would try my hand at a traditional dried orange garland. They add a pop of color when added to a plain evergreen garland, and they smell amazing. The best part? They are so simple to make, and I'm all about a simple DIY. Here's how I made mine: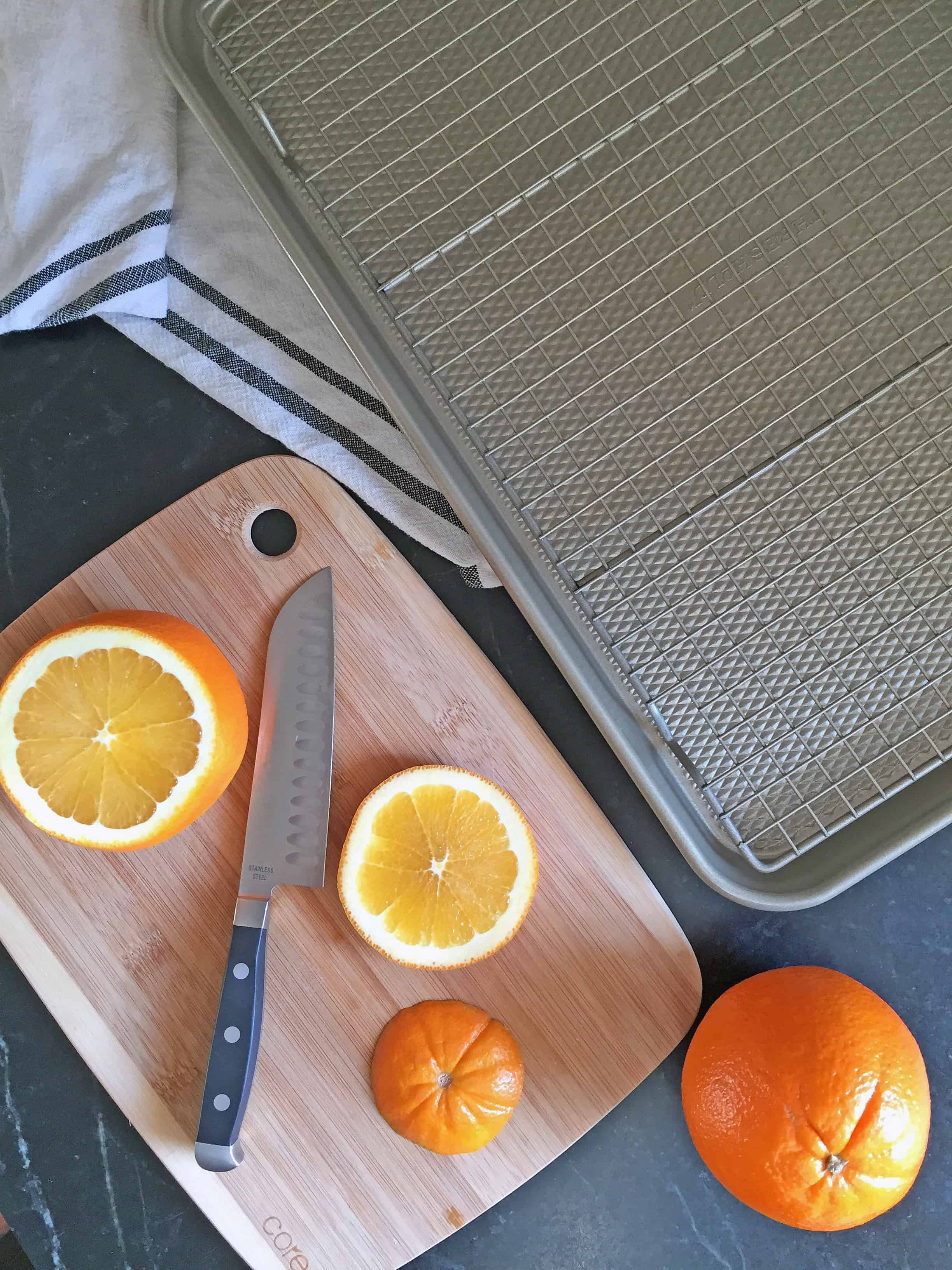 I started with a large baking sheet and cooling rack. I used two oranges sliced into 1/4 inch slices.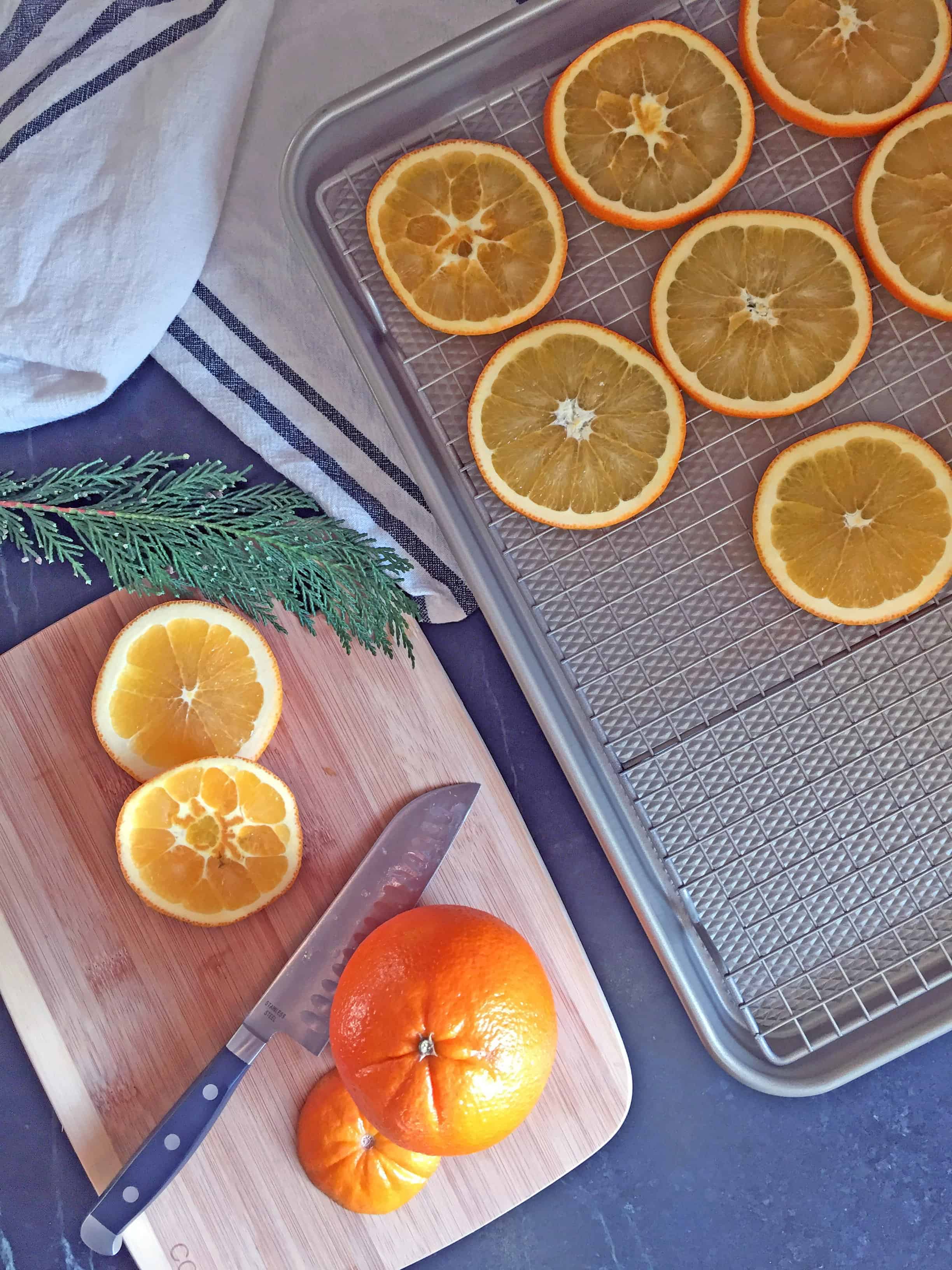 2. Place the slices on the cooling rack with a baking pan underneath. Pop the pan in the oven and bake at 200 degrees for 3 hours, make sure you flip them over halfway through so they dry evenly.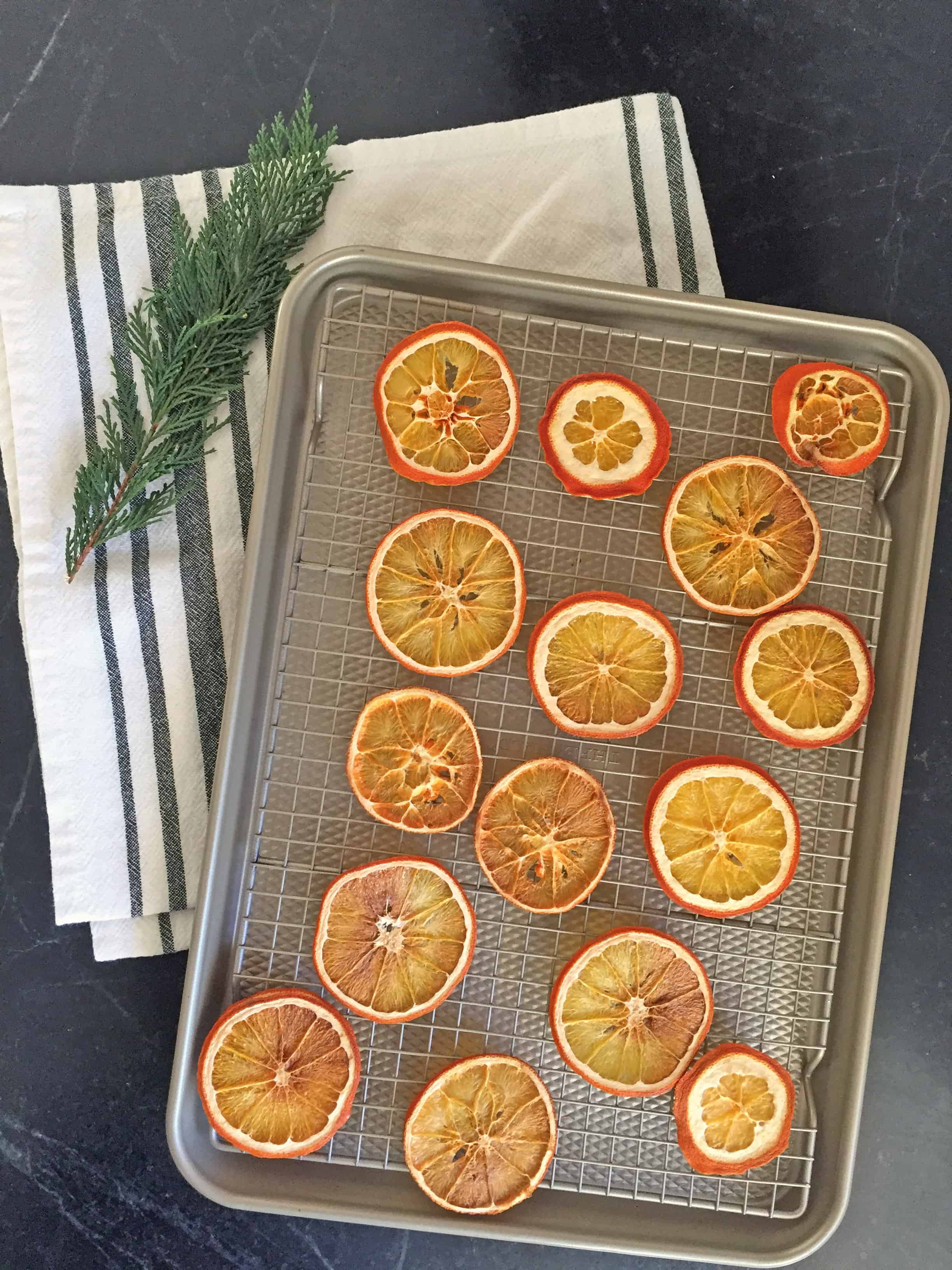 3. And voila! Three hours later you have dried orange slices ready to string into a garland. I used regular cotton baking twine and a large gauge needle to thread the orange slices.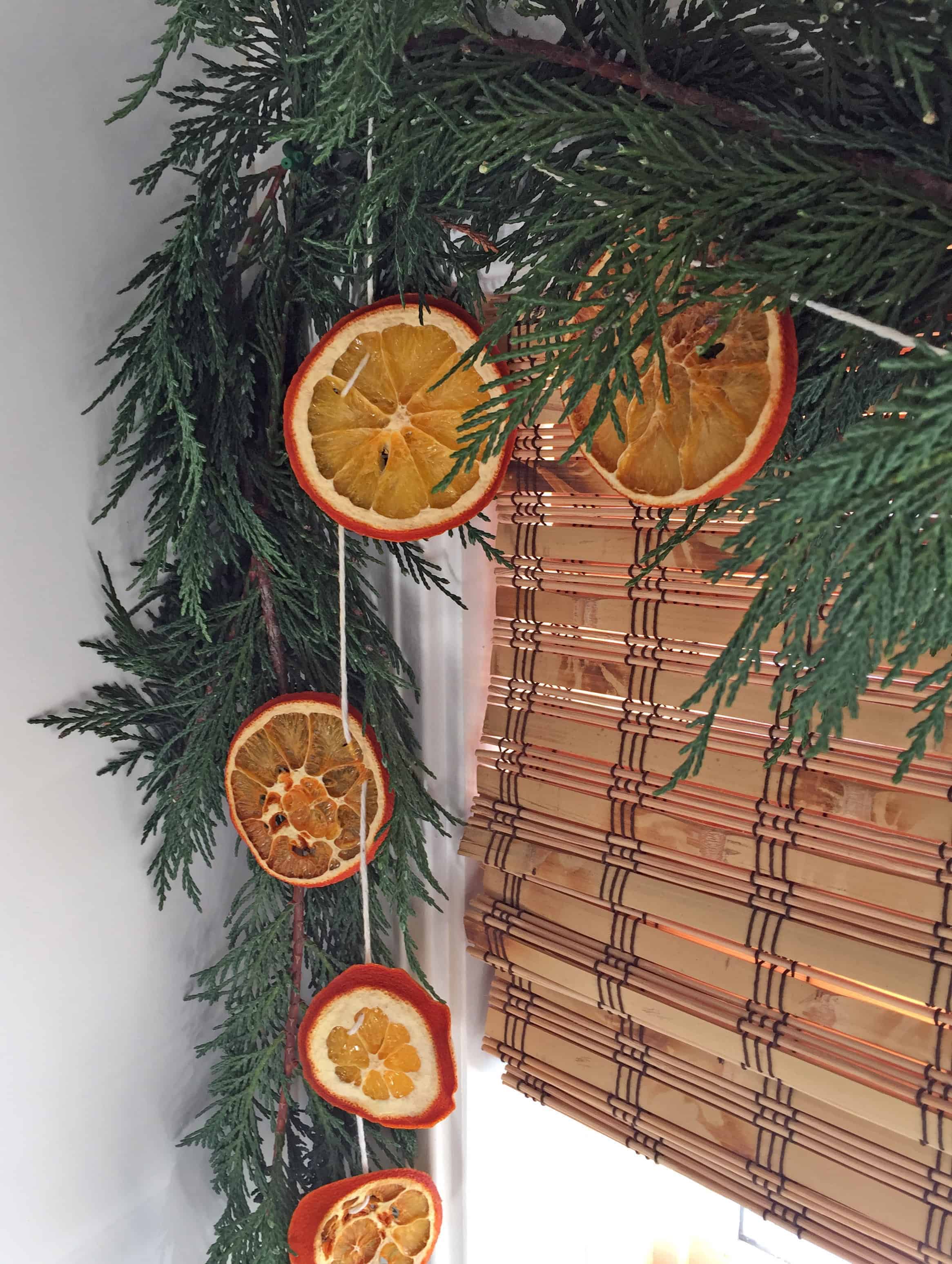 4. Enjoy! I added my garland to a homemade evergreen garland that I hung over the kitchen sink for Christmas. I love how the orange and green play off each other and it adds a little bit of Christmas cheer while I do the dishes. It's the little things, right?
Want to save this post? Pin it here!