Finding furniture for your home can be overwhelming with the endless options available. Below is a round-up of the best modern farmhouse furniture on Amazon, no internet surfing required!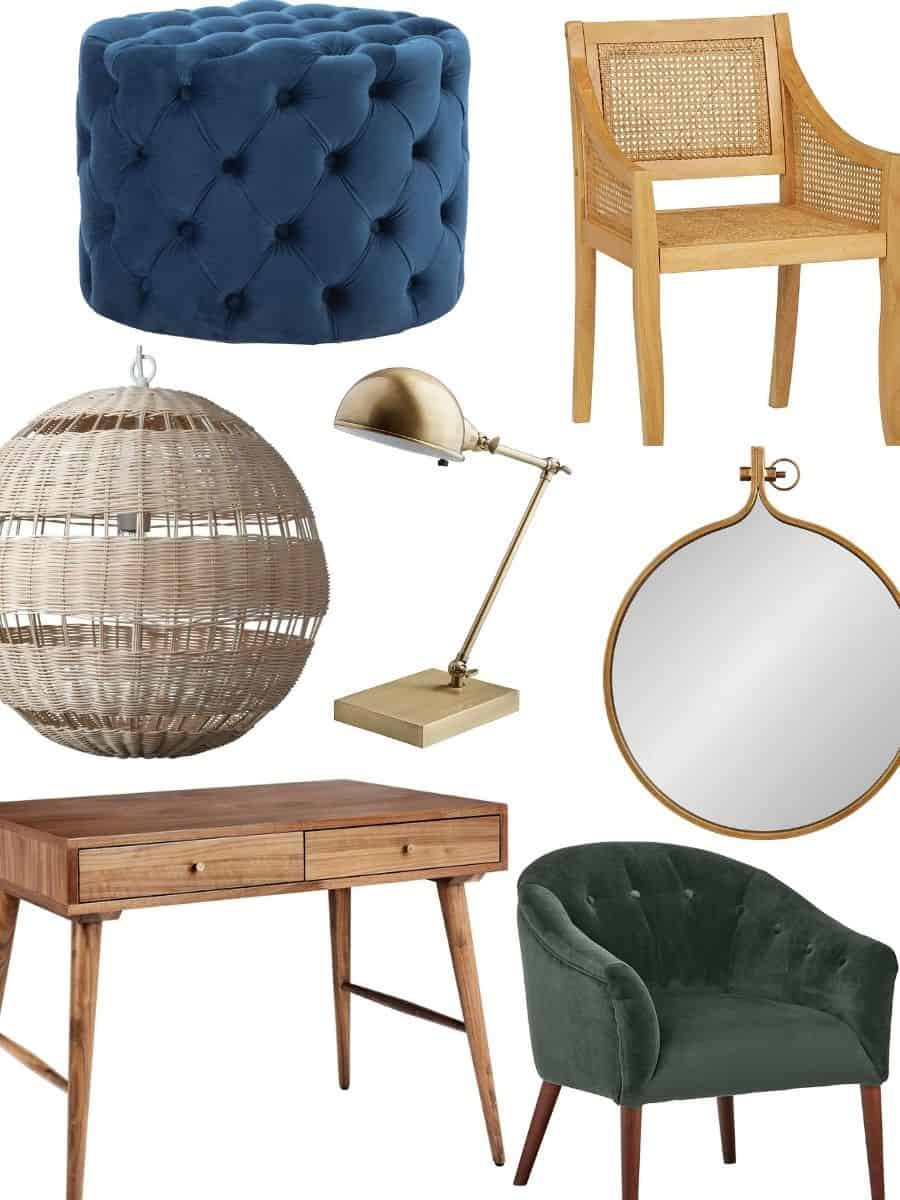 I have a love hate relationship with furniture shopping. As a person who loves to move things around and tweak items in my home, it can be really fun to get a new piece of furniture. On the other hand, there is a certain amount of stress that goes with making a big purchase. Furniture is an investment, and I always second guess what I'm buying. Is it good quality? Will it fit with the overall aesthetic I'm trying to achieve in my home? Am I going to regret this purchase in a year? 
Add to that the sheer number of choices out there and furniture shopping can become overwhelming pretty fast! The furniture round-up in this post has been handpicked base on reviews and aesthetic, and I hope it helps you if you're in the market for something. 
This post isn't sponsored in any way, it's just a selection of some of my favorite finds that I would be happy to have in my home! 
The Best Modern Farmhouse Furniture On Amazon
I first discovered furniture on Amazon when we moved a couple of years ago. We sold the majority of our home furniture with our last house, and had quite a few furniture gaps to fill when we moved into our current home. 
After some late nights of endless internet surfing, I stumbled upon Amazon's home furnishing line as well as their sister lines. I was pleasantly surprised by the selection, and after ordering a piece, the quality. Fast forward two years, and the selection has only become larger and more diverse in style. 
A few things I love about the items in this round-up:
The mix of modern with old world farmhouse style is such a fun juxtaposition. 
Natural woven materials, like cane chairs and basket lights add so much texture to a home. 
Velvet is having a moment. Have you noticed how this luxe feeling fabric is everywhere?
And of course, pops of color. For me, no room is complete without them!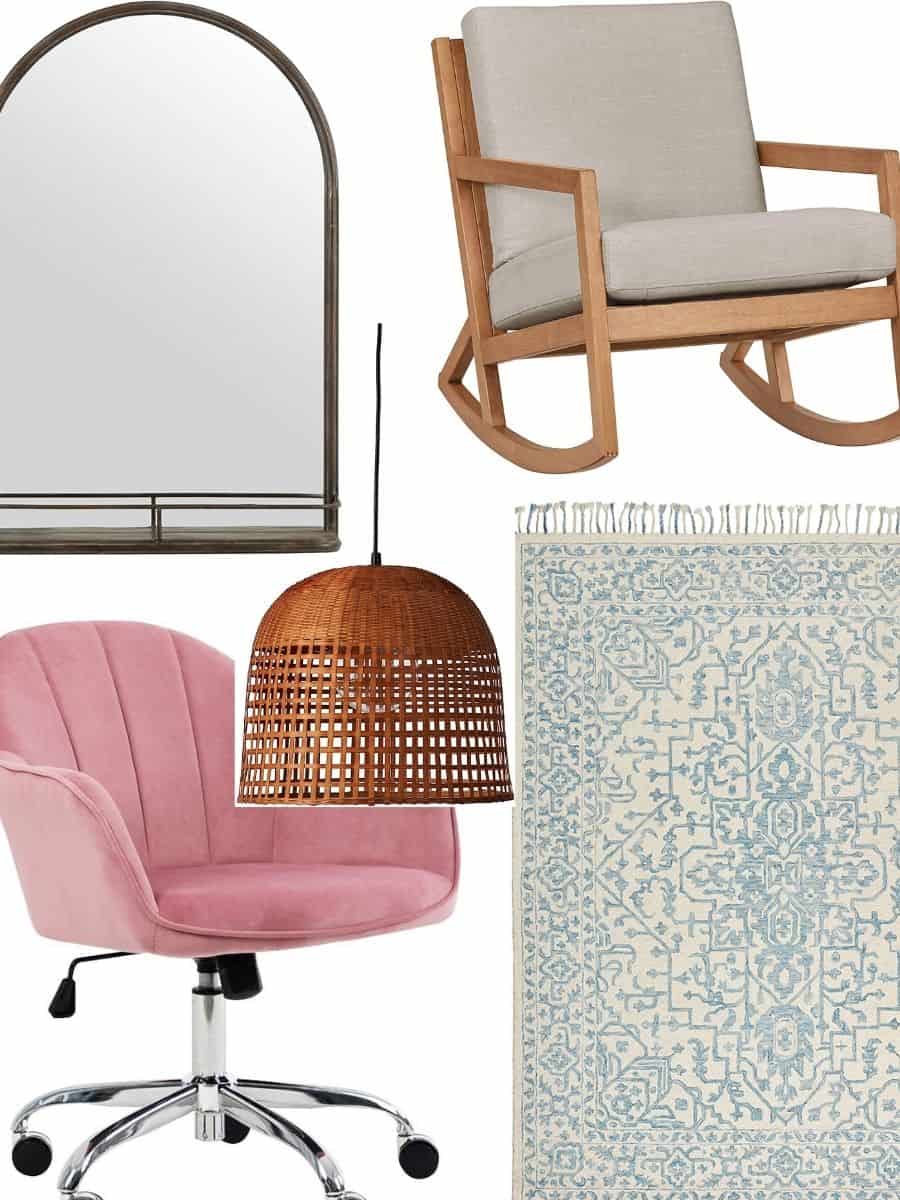 I love the design board above because it embodies so many different design elements that appeal to me. The persian style rug and woven basket light paired with a modern rocking chair and industrial style mirror create the perfect balance of modern/farmhouse/boho style. A cozy home office if ever there was one! 
If you're looking for furniture, I hope you find something you love. If you're not, I hope you enjoy a little window shopping! 
Shop The Post
Click on any picture below to shop the post.

This post contains some affiliate links for your convenience. Click here to read my full disclosure policy.
Want to save this post? Pin it here!