Here's a round up of my favorite baskets and bins for storage and organizing!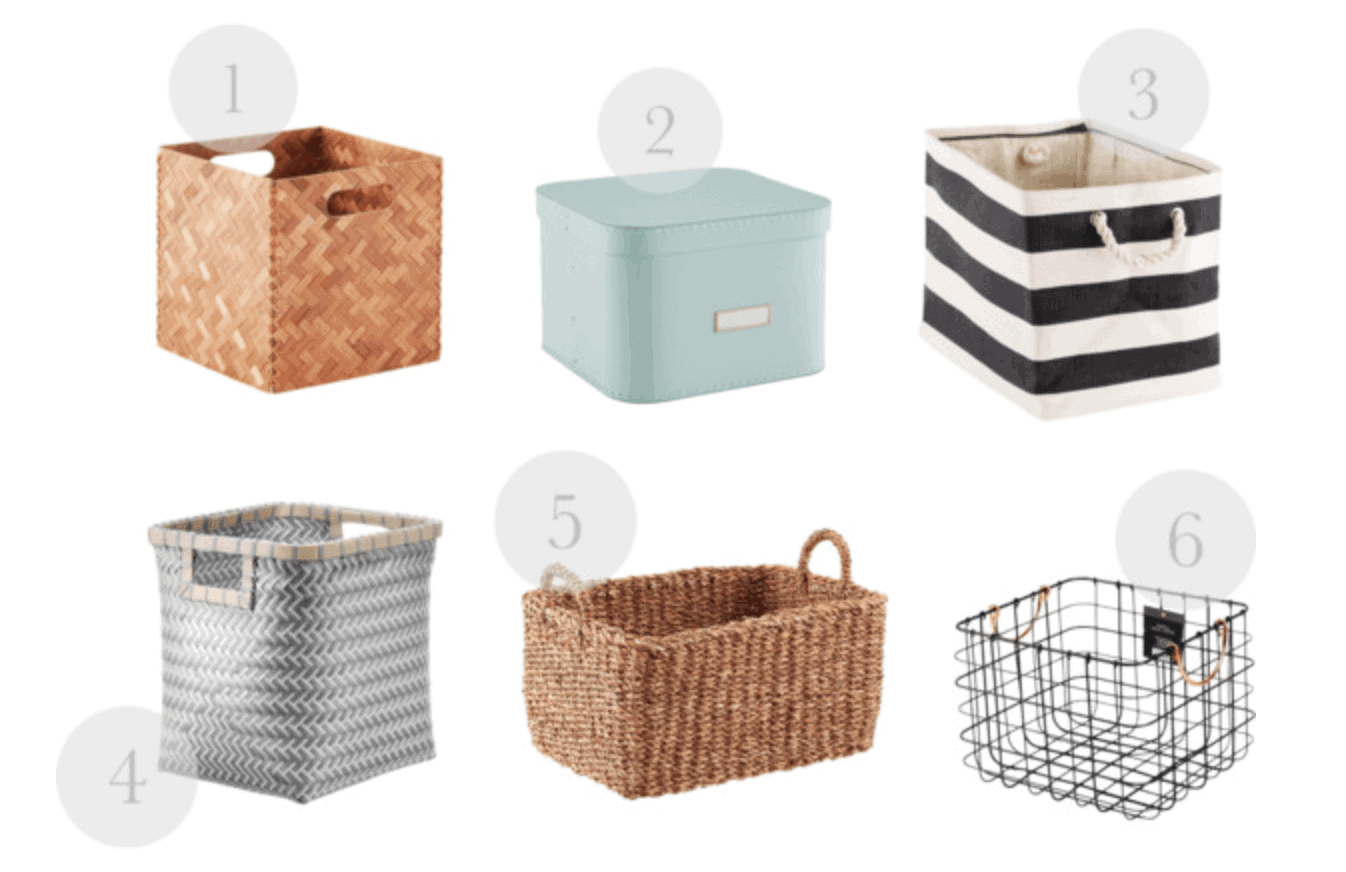 1. bamboo bin  2. mint box  3. striped bin  4. woven cube  5. handle basket  6. wire basket
This post contains some affiliate links for your convenience. Click here to read my full disclosure policy.
Baskets and bins, bins and baskets! January has such a reputation for being the month of new beginnings and clean slates – it's also the dreariest month here in the Pacific Northwest. It just rains. And rains. And rains some more. Which makes it the perfect time to tidy up and organize inside our cozy little house.
I think that sometimes the holidays and all of the decorations that come along with them can make our homes feel cluttered (in a good way), so by the time January rolls around people are ready to purge, streamline, and organize their homes. I am definitely one of those people, although if I'm being completely honest, I'm probably one of those people all year long.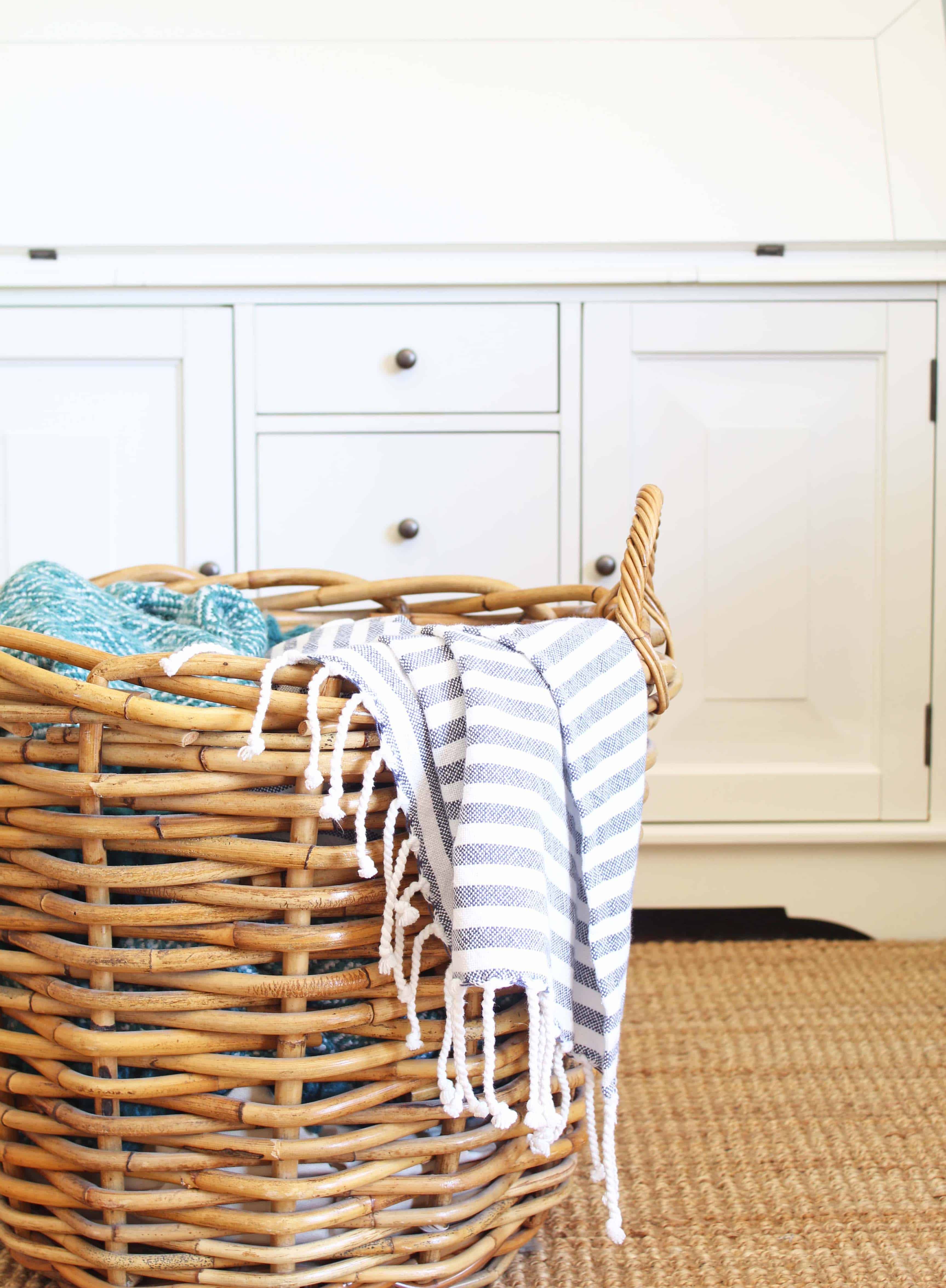 Organizing with Baskets and Bins
One of the main ways I've organized for a long time is with baskets and bins. Whether it's under sinks to corral extra toiletries, in linen closets to keep extra towels ready for guests, or in a main living space for a handy place to store blankets, baskets and bins really are the workhorses of our homes.  I know this idea isn't anything earth shatteringly new, but there are so many new options out there to organize with beyond traditional wicker baskets, and at great affordable price points too!
Wicker baskets will always be one of those forever items in my home, they're so classic I don't think they will ever go out of style, and so versatile that I'm continually surprised by the new uses I find for them. That being said, sometimes you want to change it up a little, right? I like to mix baskets with other materials for a more collected look. I think the key to a collected look is to use multiple items, but still keep it cohesive. The easiest way to keep things cohesive is to use complimentary colors, materials, and textures.
I've rounded up some baskets and bins that I love and use throughout various parts of our home. I always seem to gravitate towards striped patterns and hues of blue, and this round up definitely attests to that. I love that the variety of textures (from canvas to wire), and the array of patterns (from herringbone to stripe) work together, but still keep it different enough to be interesting.
Happy organizing!
Want to save this post? Pin it here!