Week 6 of the One Room Challenge is finally here! Come on in and take a tour of our ORC scandinavian farmhouse kitchen reveal!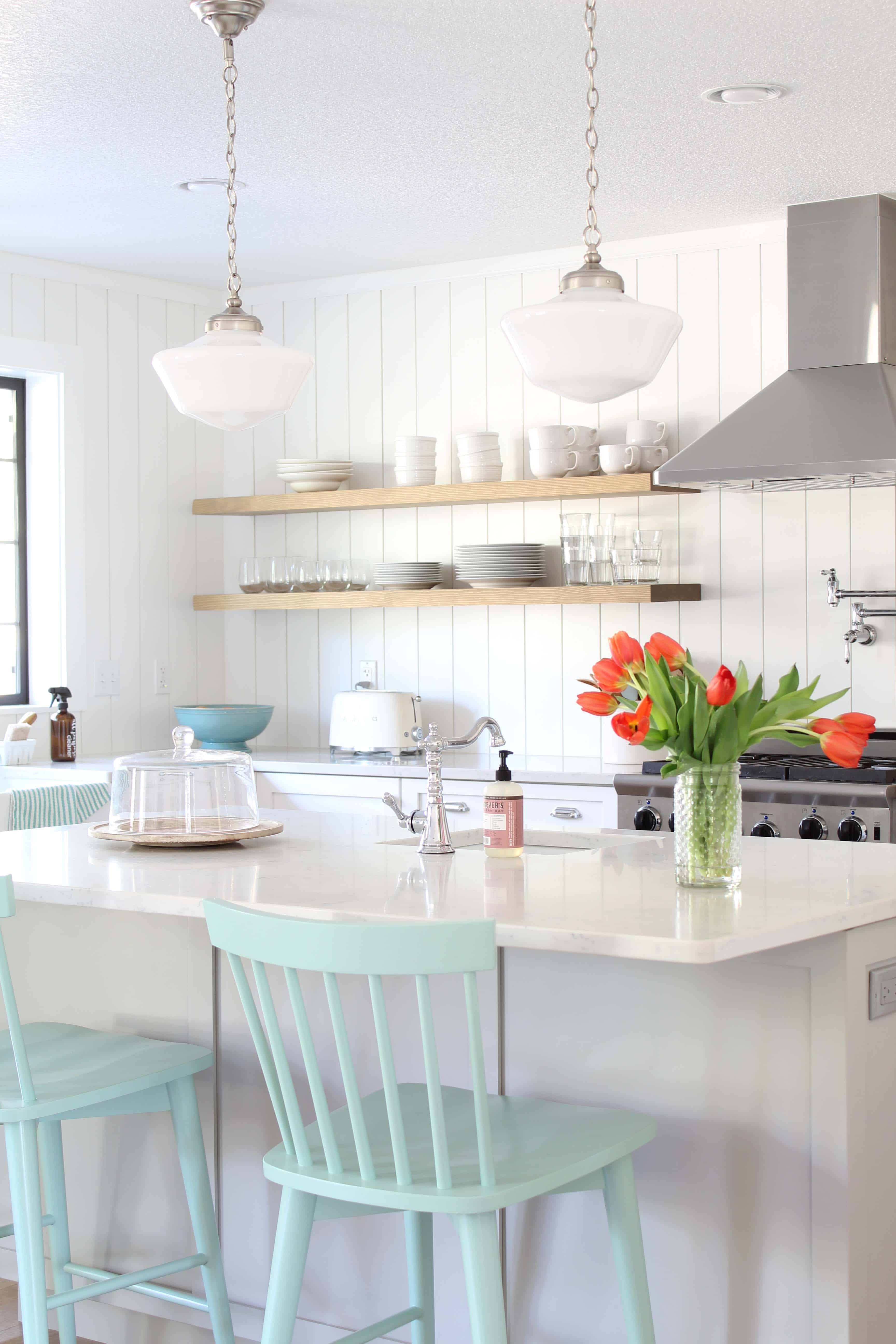 Scandinavian Farmhouse Kitchen Reveal
Welcome! If you're visiting for the first time or found me through the One Room Challenge, I'm so glad you're here! I'm Tiffany, the creator, decorator, craft lover, and general girl Friday behind this blog. Our family recently moved from the bustling (but chill 😉 ) city of Portland, OR to a small town in central Oregon. We love our new home and have been working over the past year to put our own touches on it.
One of the major projects we've been working on is our kitchen. While the original kitchen was functional, we knew we wanted to open it up to the main living space and make it more functional for where our family is at this stage in life. Below is a before picture to give you an idea of where we started!
Behind The Scenes
I just love a good before and after, don't you? Just remember, for every beautiful DIY after picture you see floating around on the interwebs, there was probably a homeowner in tears over it at some point 😉 . This renovation was no different, and there were quite a few moments where I wondered if we were wasting time and money. Or if we even knew what the heck we were doing (ha!)
I now also totally understand why home renovations make for such good TV… The drama! The miscommunication! The fact that half of the things you order seem to arrive damaged! Ok, that's my PSA for the day.  Now lets get onto the good stuff…. lots and lots of pictures!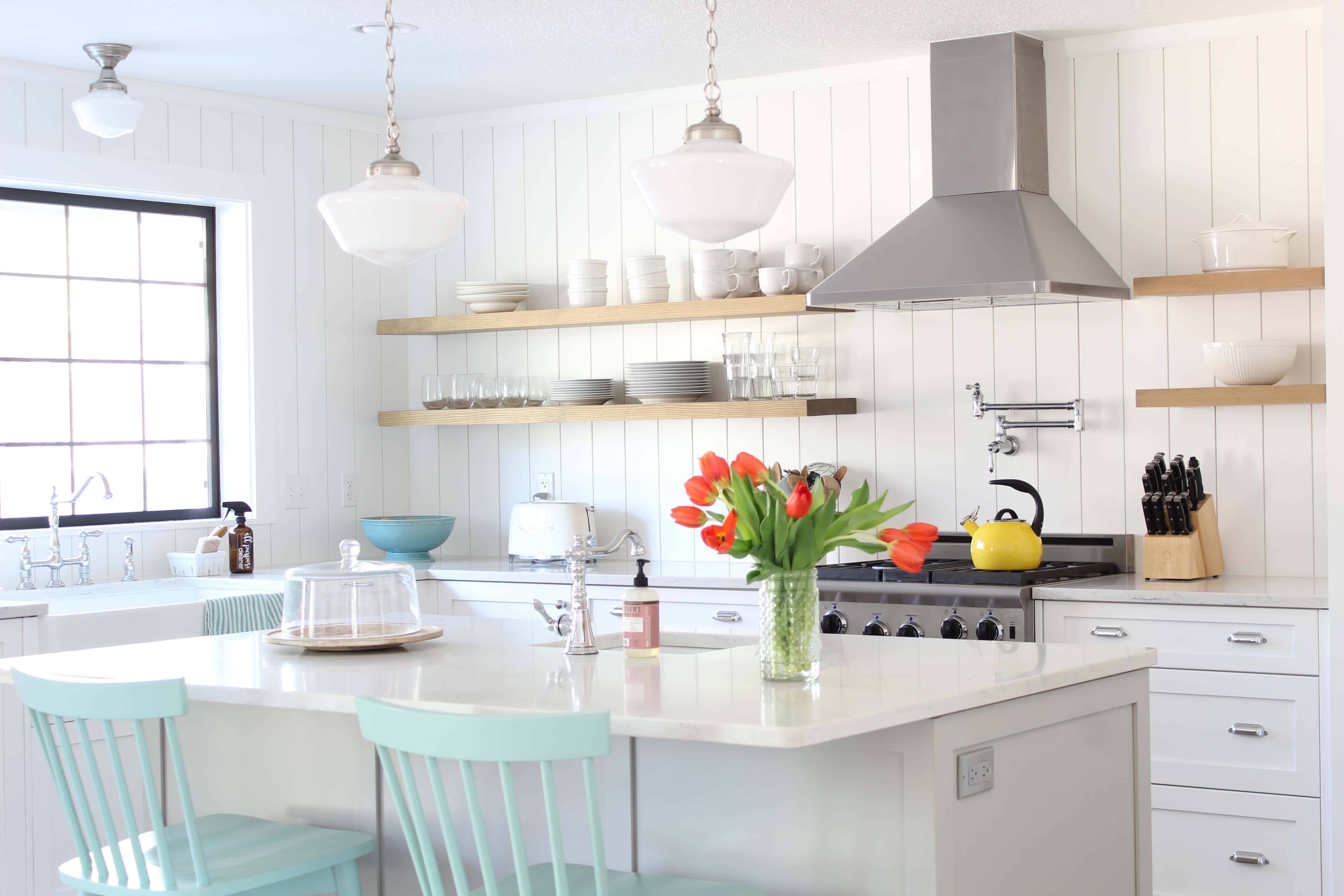 The two biggest changes to this room were taking down the wall between the kitchen and main living space, and stealing some extra space from the former dining room. We also doubled the size of the existing window to let in more light.
The above view is looking into the kitchen from our living room. While I'm actually not a huge fan of open concepts, taking that wall down was the only way to gain more space and better flow without spending a fortune. It was definitely the best decision, we're really enjoying the extra space it added as well as the convenience!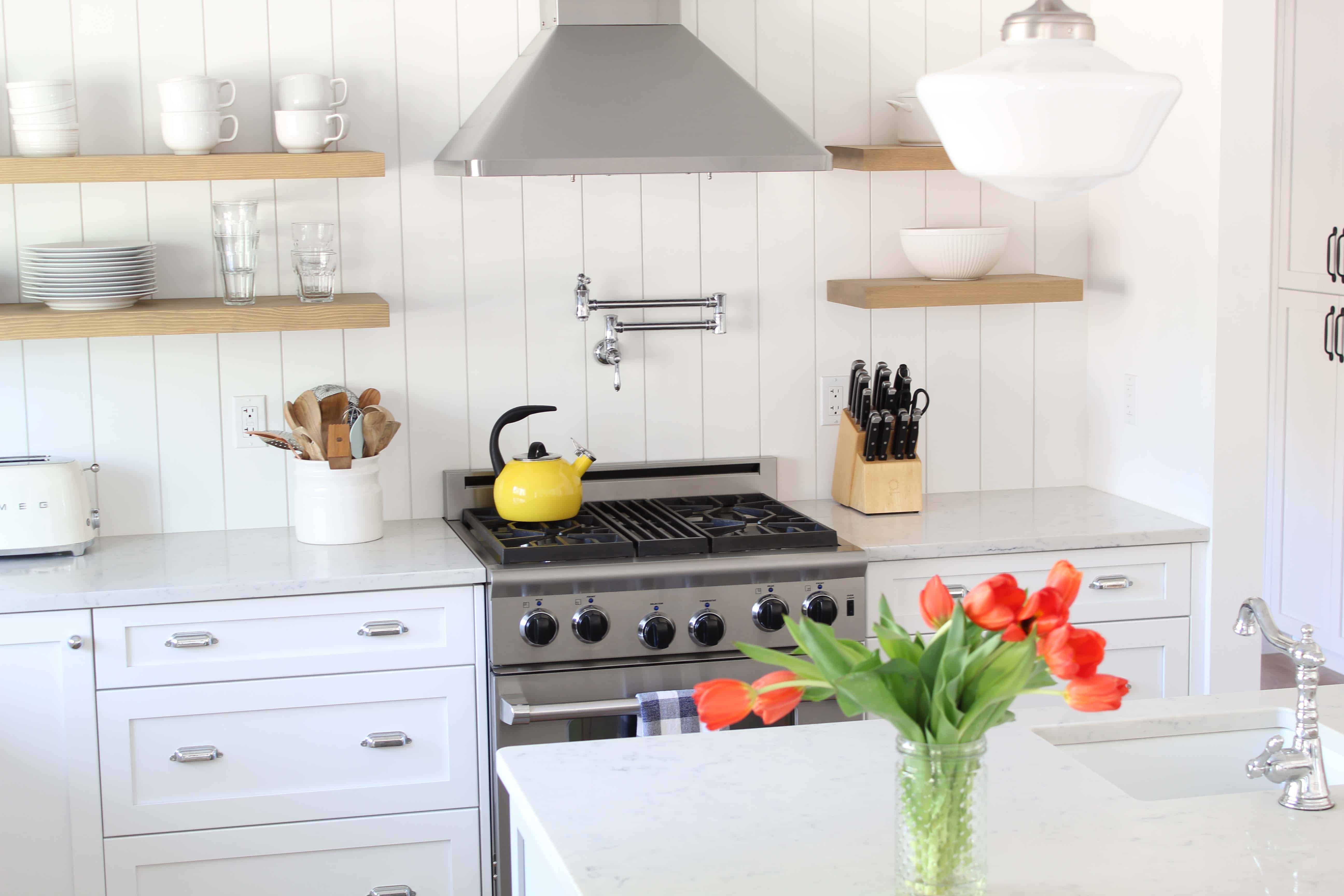 I made a last minute design decision to forgo the countertop to ceiling subway tile that I had originally planned on. We had already used white subway tile in a few other areas of our home and I was also craving a simpler look. When I was looking through my kitchen inspiration pins, I noticed how many of them had some sort of vertical panelling as the backsplash. I had honestly never considered it before, but it ended up being the perfect solution to my design dilemma!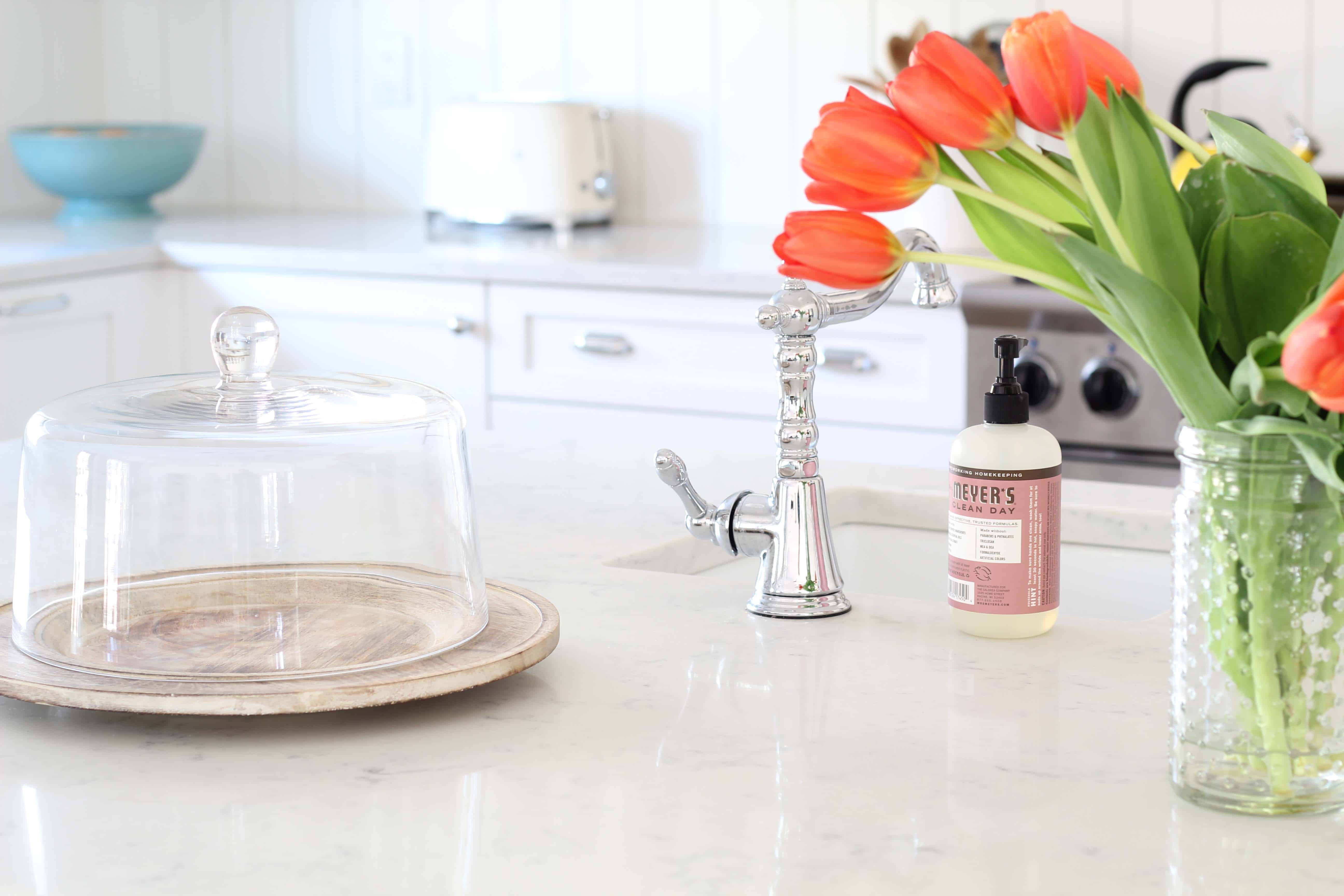 Daltile Carrara Gioia Quartz Countertops
The countertops are Daltile Carrara Gioia quartz and I'm so happy with how they turned out. My one piece of advice on getting quartz counters is to make sure you pick out your slabs! A lot of people will tell you all quarts looks the same since it's man made. In my experience that's somewhat true, but each batch of quartz can vary (since it's made by humans!) I found this out when we went to order ours, one batch had a much darker gray tone to the background while the other was more on the lighter side.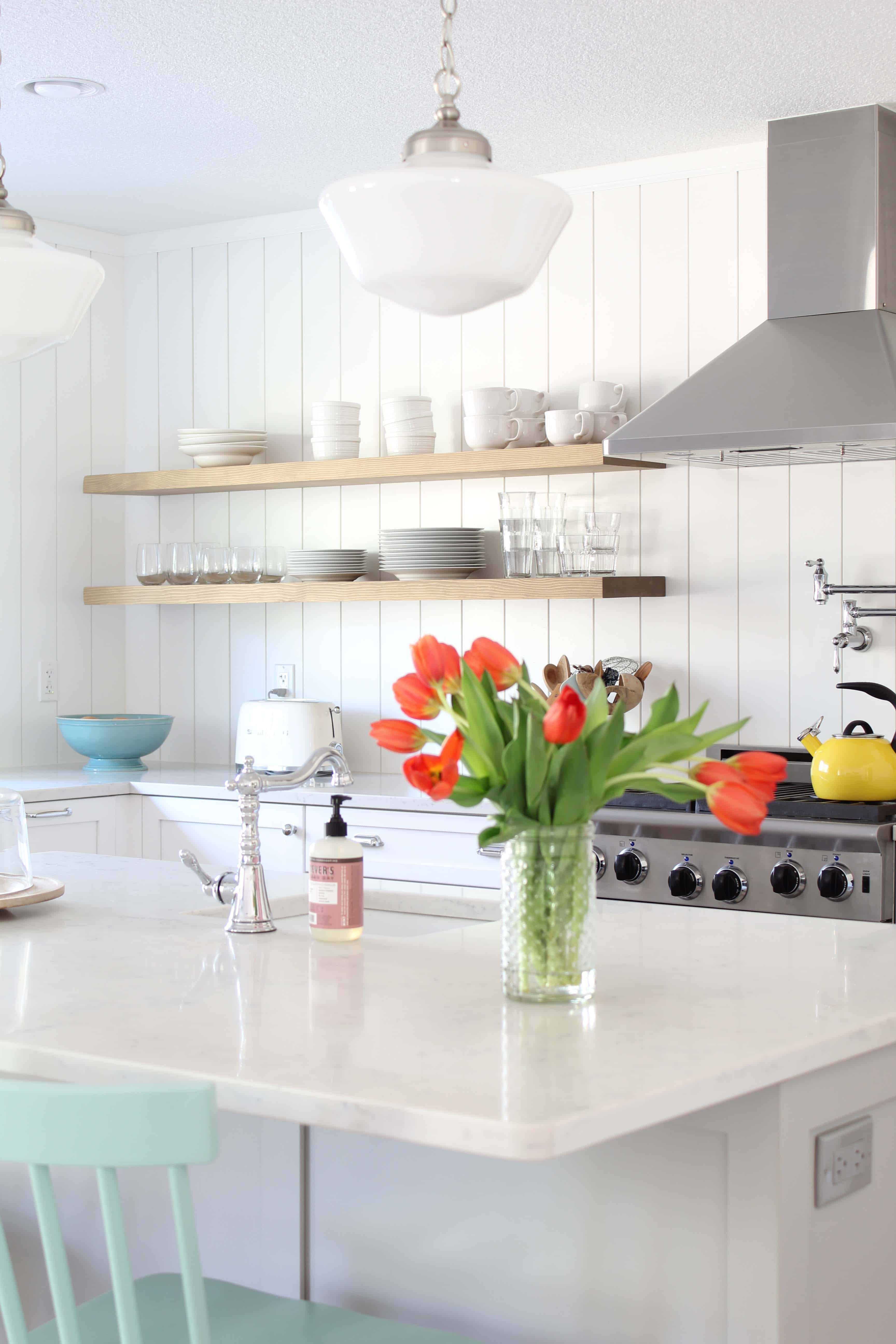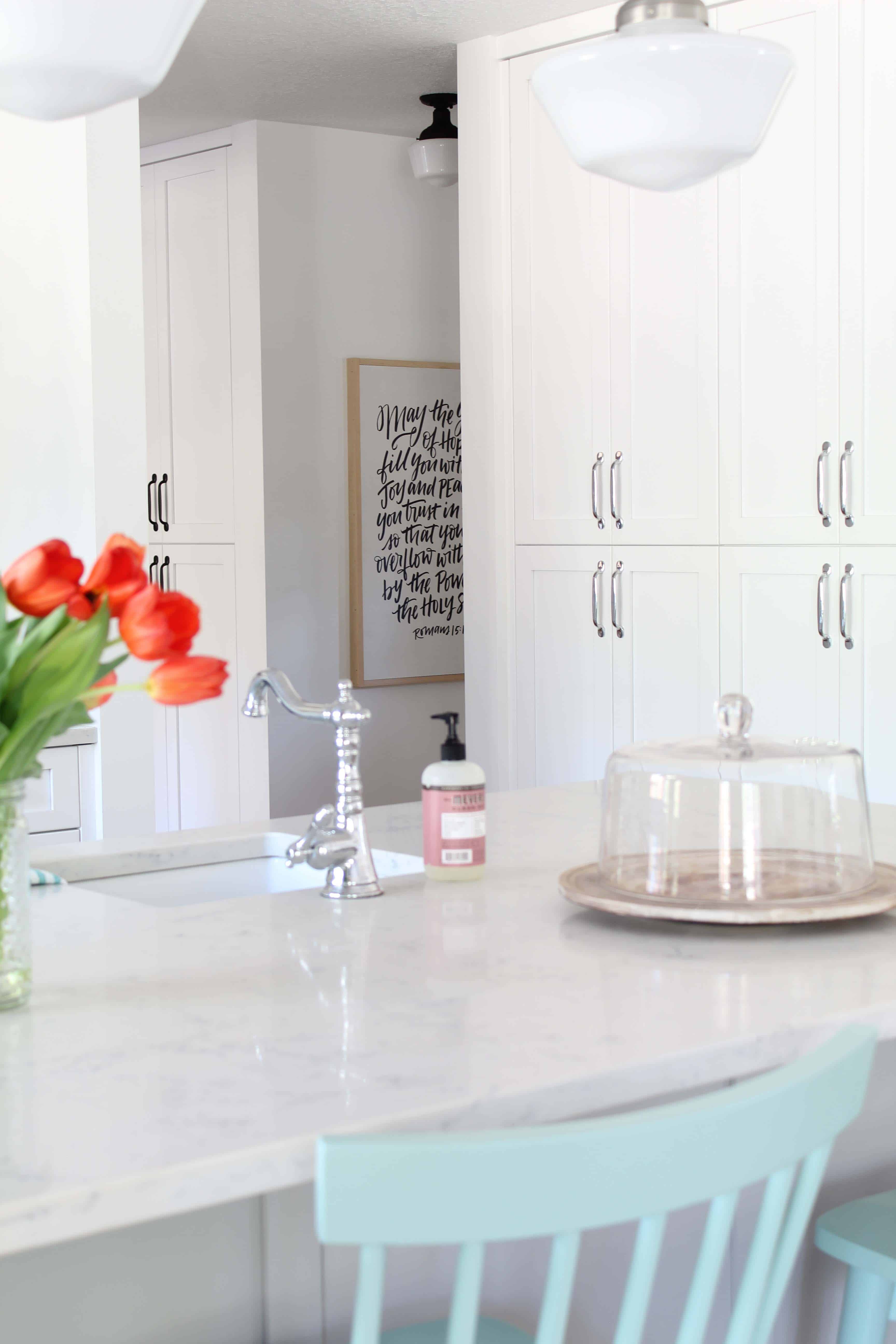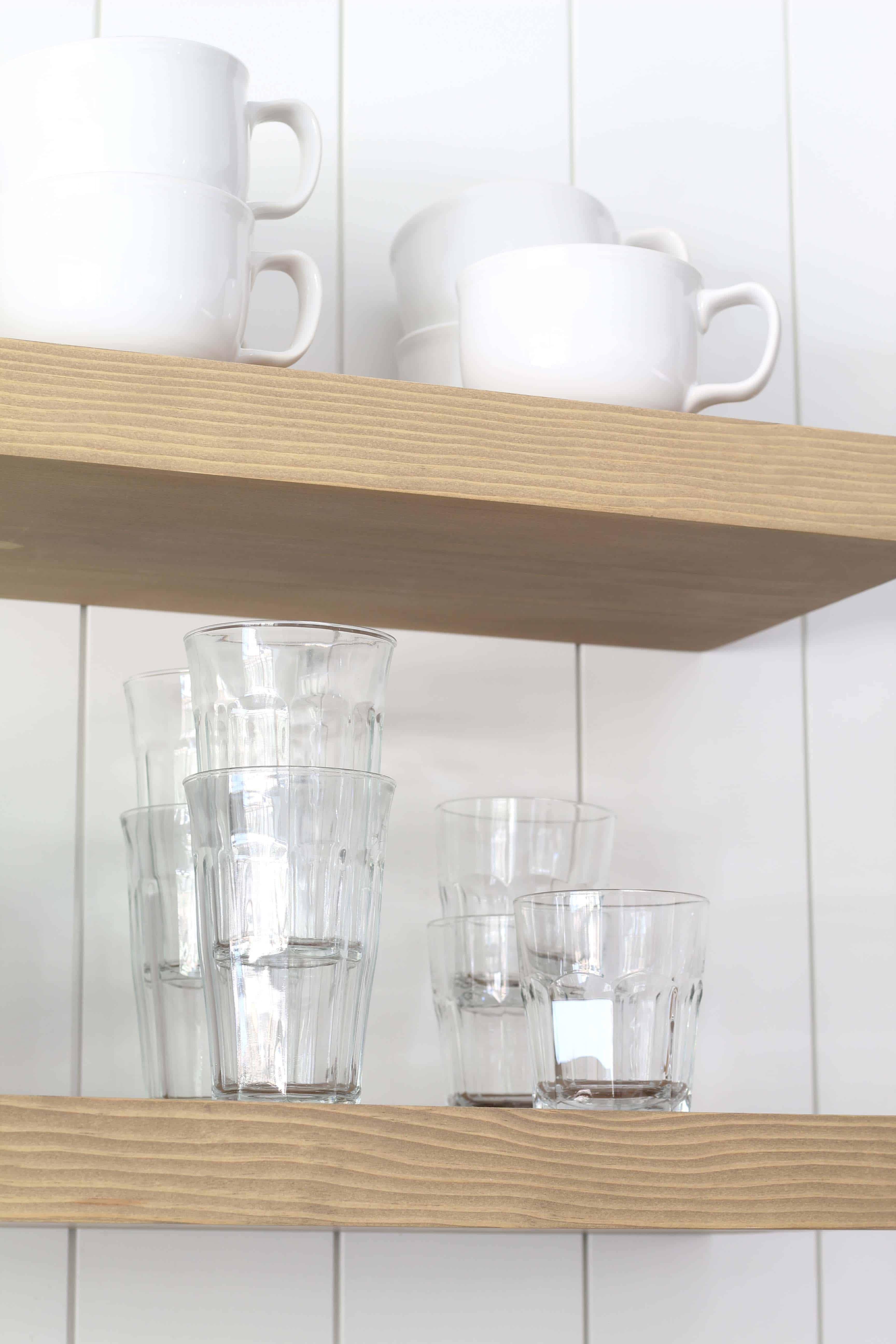 Our floating shelves are probably something my husband doesn't ever want to speak to me about again, but I think even he'll agree they were worth the headache of installing. We ordered them custom from an Etsy shop so that they were the length and depth we wanted. Since these shelves hold all of our everyday glasses and dishes I wanted them to be 11″ deep so they could fit a full dinner plate.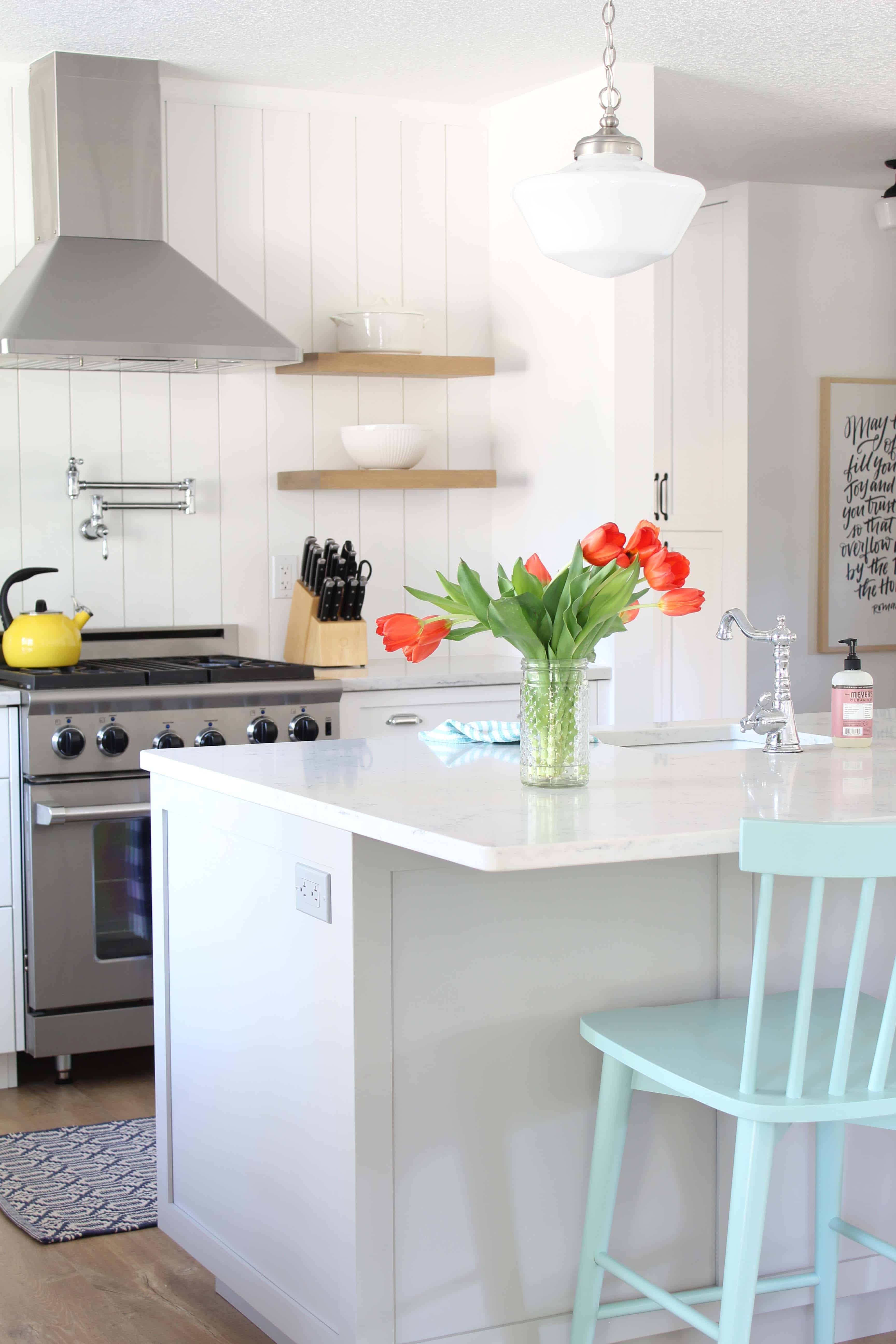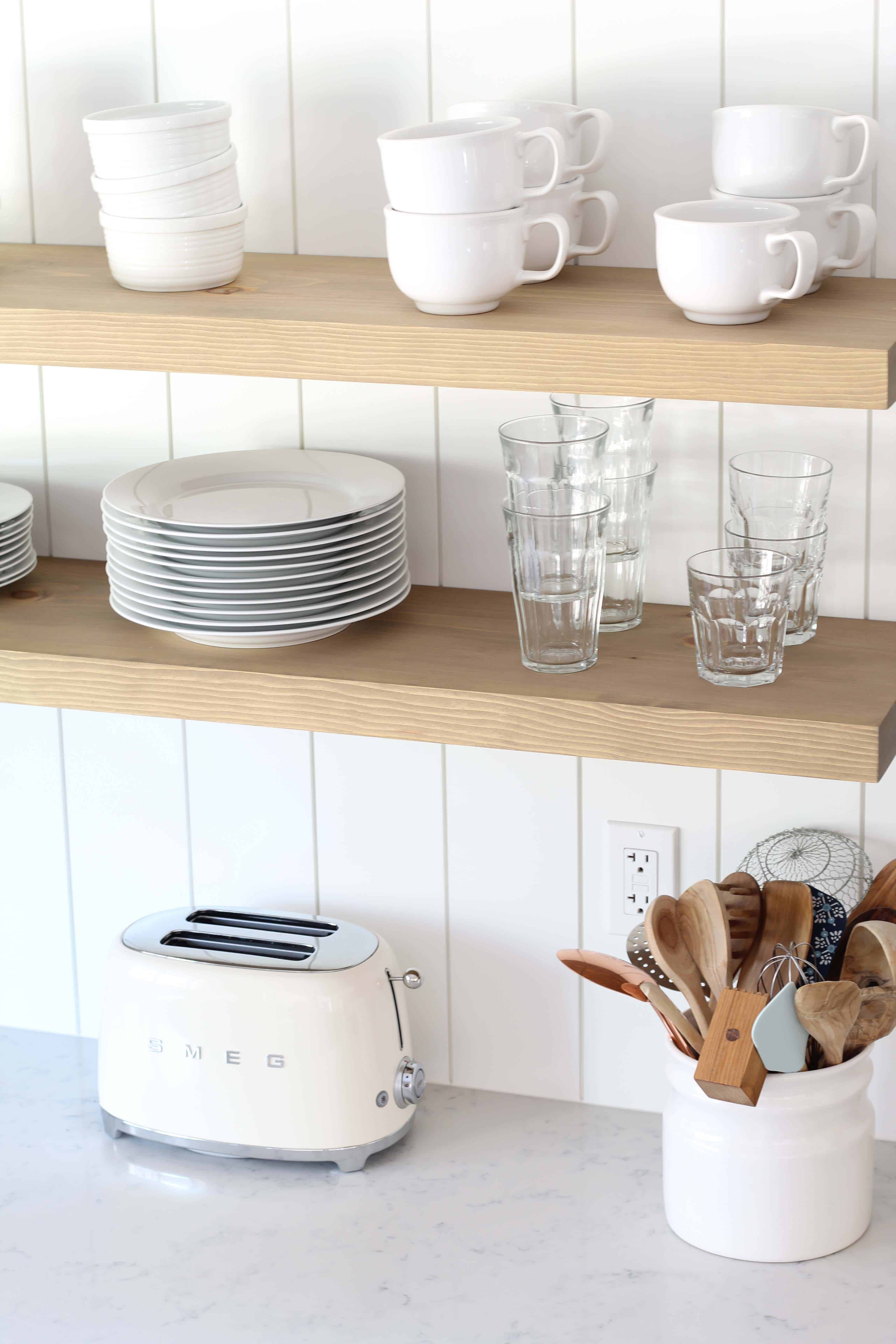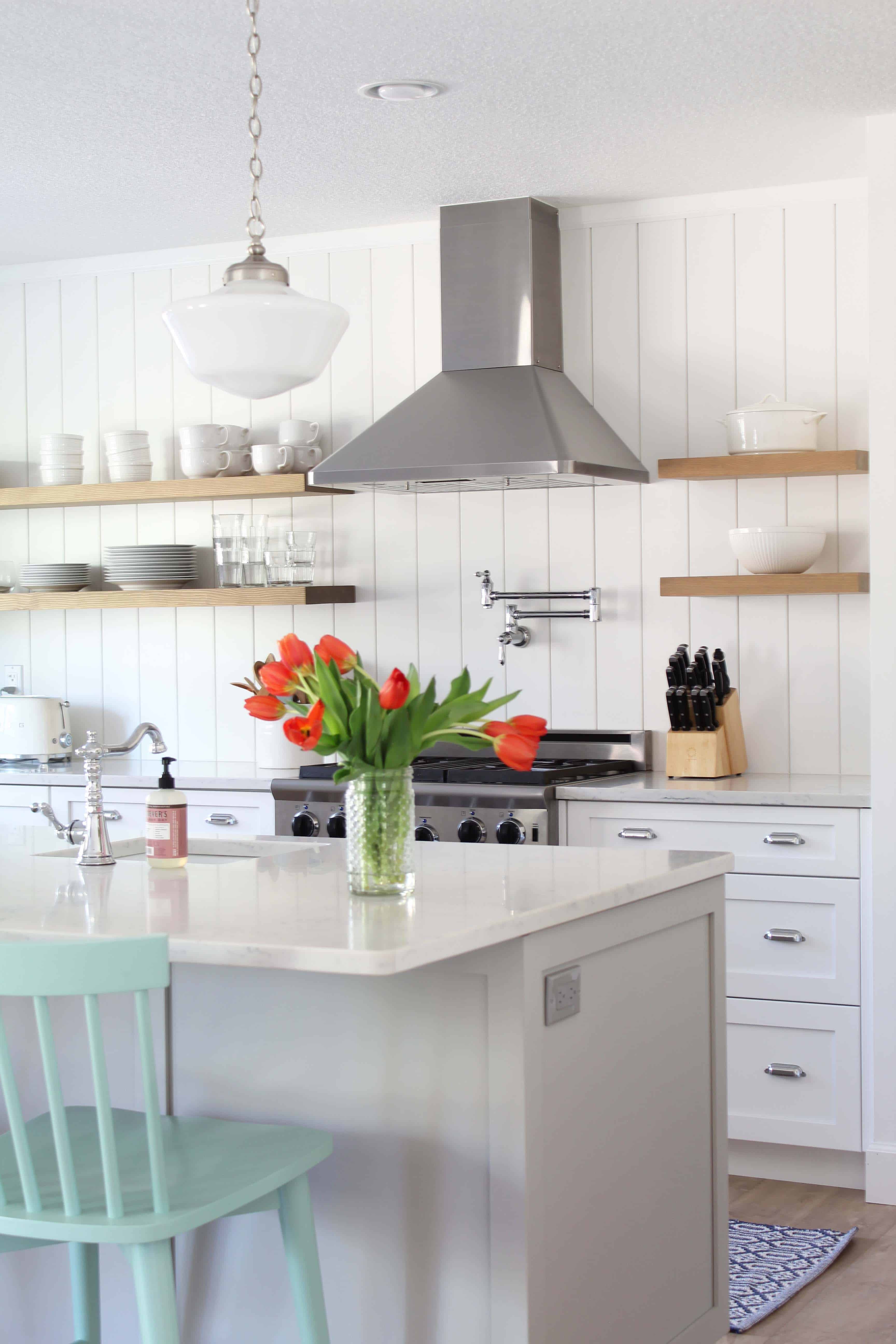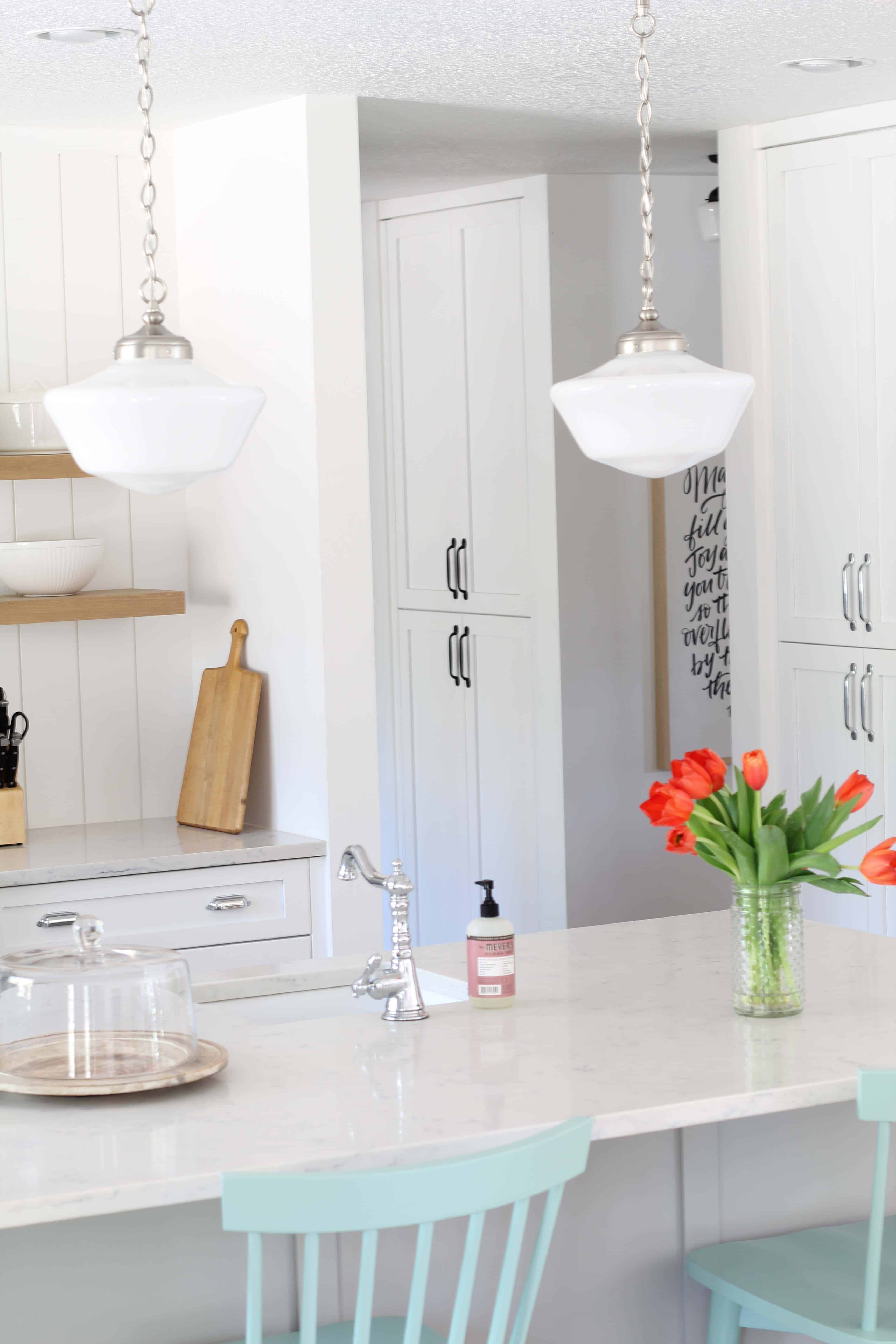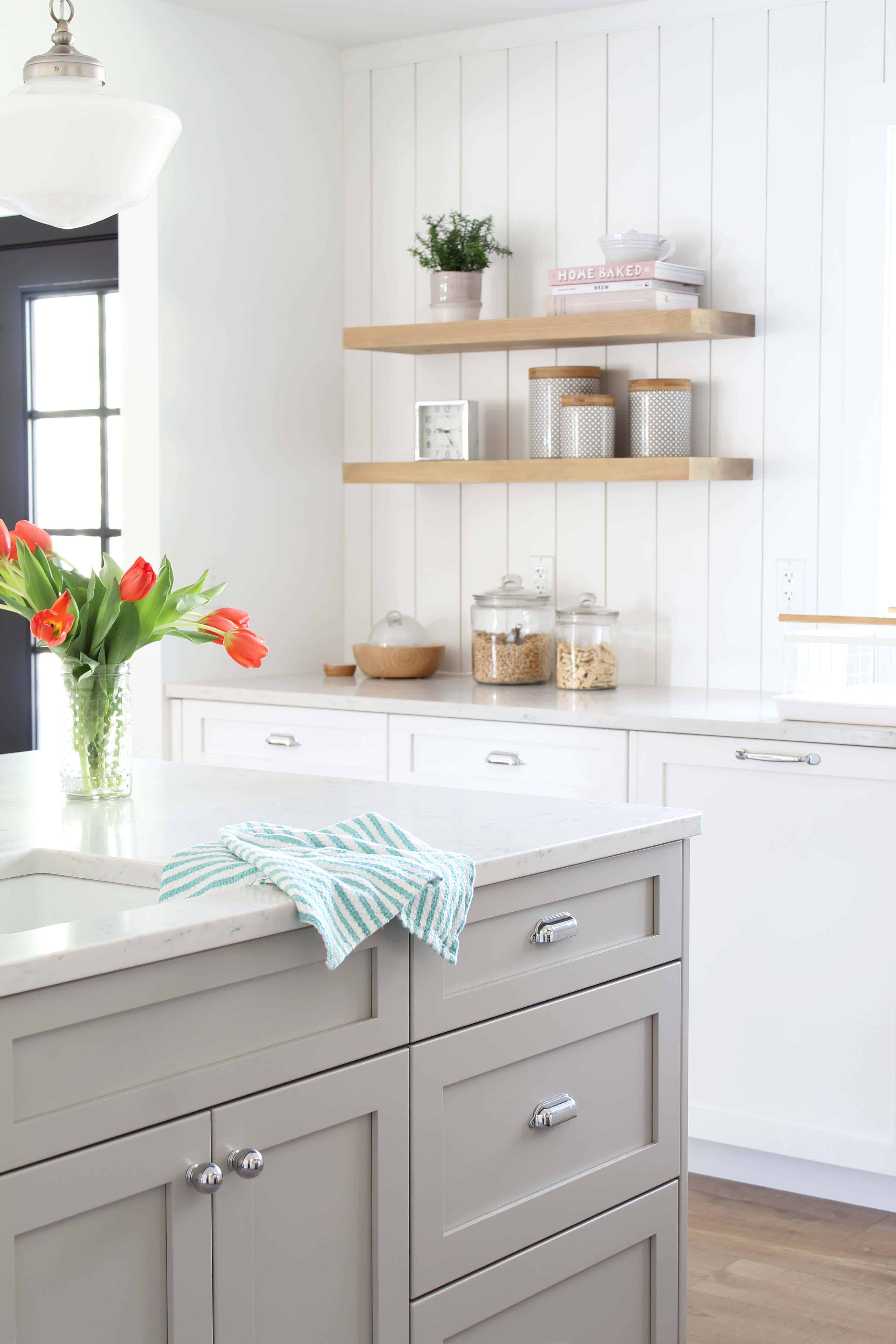 This is the view to the left of our kitchen sink. I plan on using this set of shelves purely for fun kitchen styling and seasonal decor 🙂 .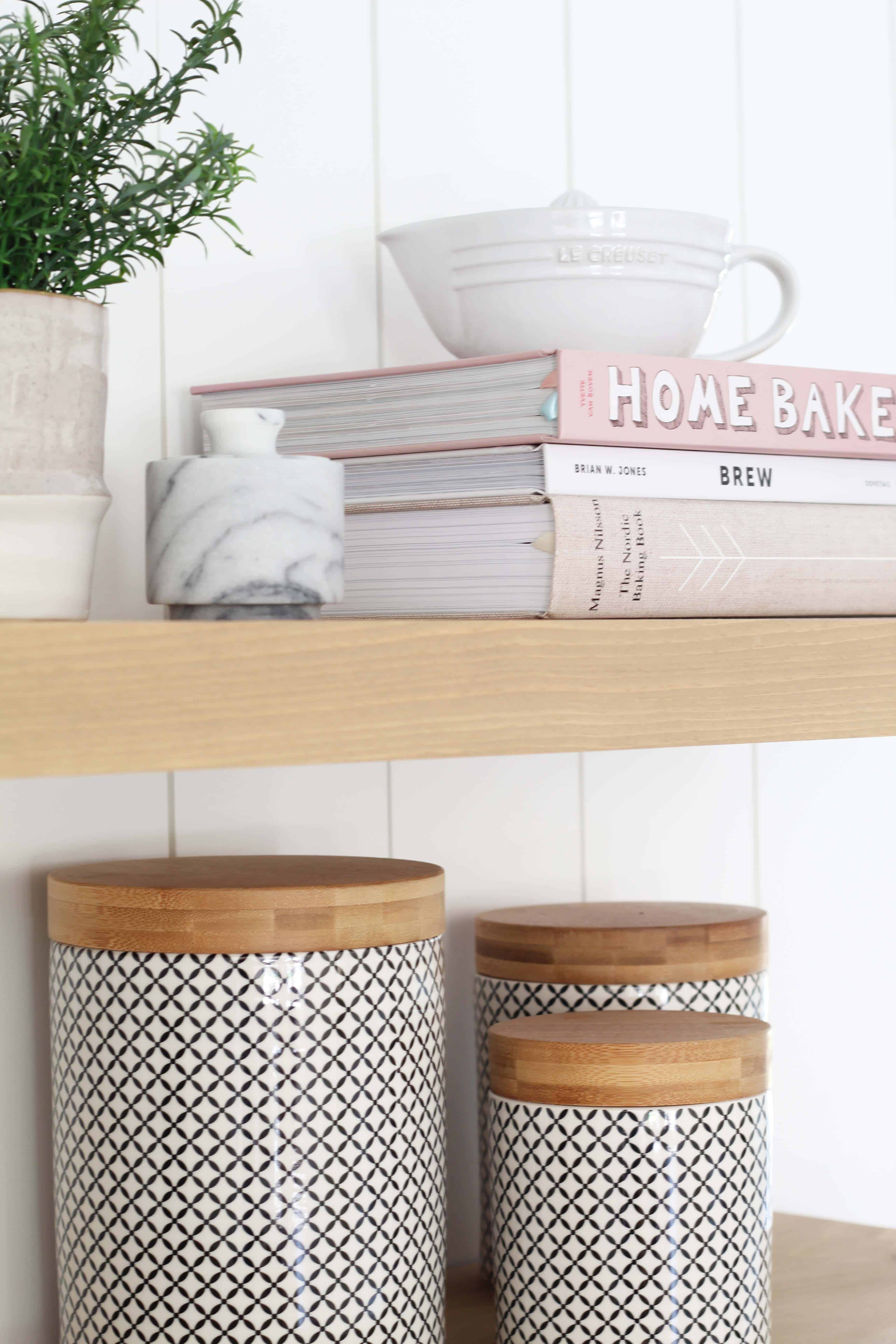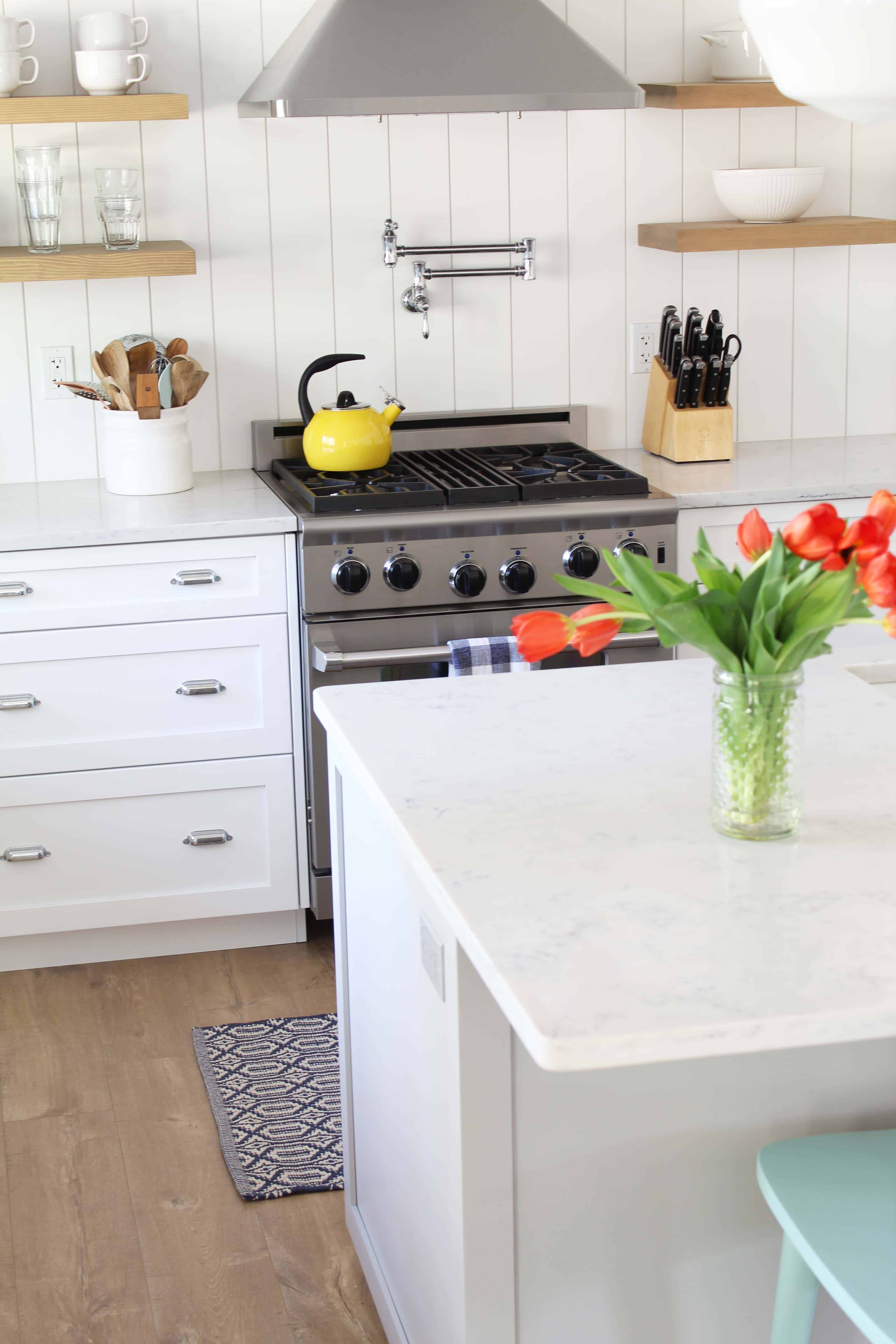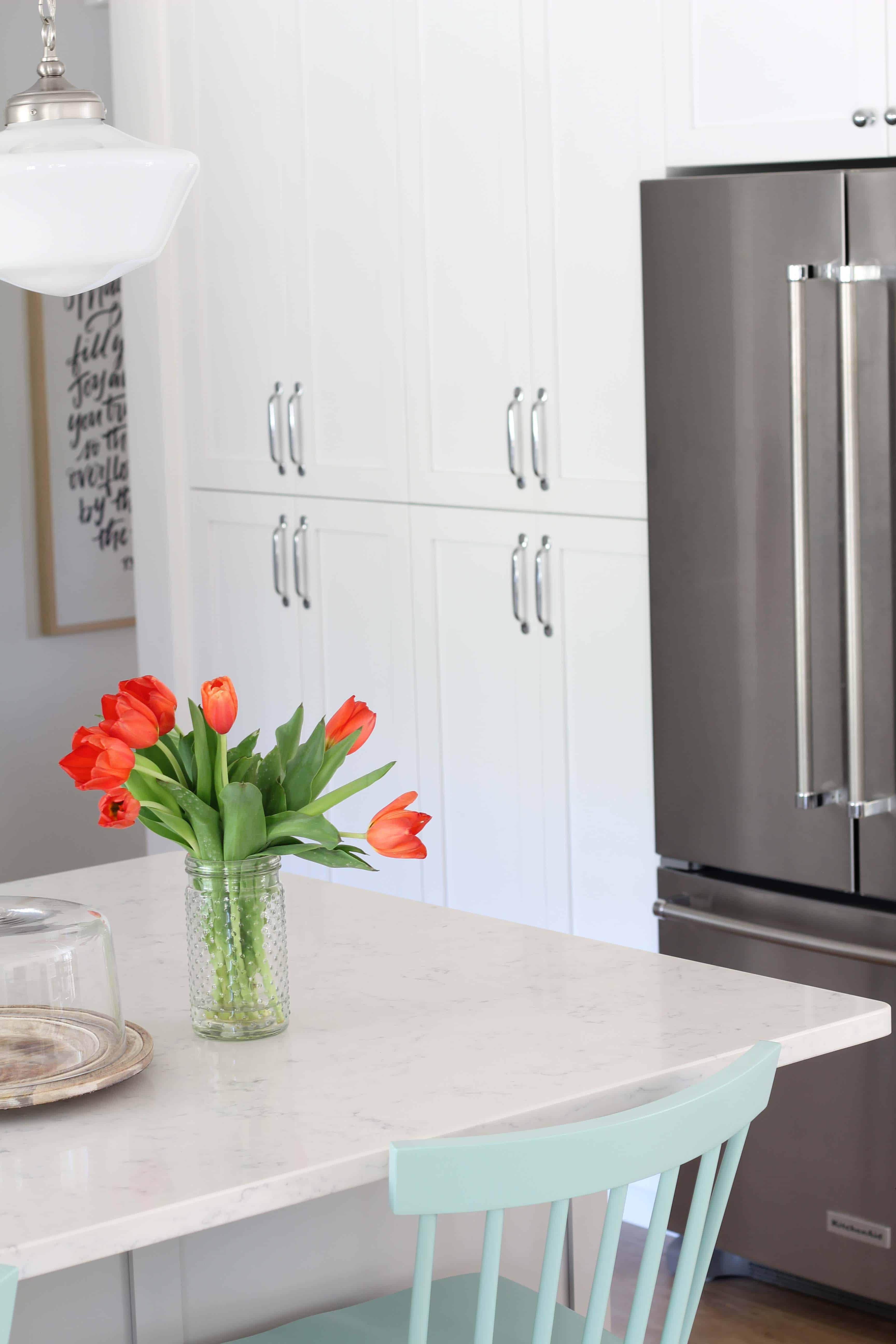 Extra Cabinet Storage
You may be wondering if we have any enclosed cabinets besides the lower ones. The answer is yes! The whole right wall as you face into the kitchen is a bank of enclosed cabinetry around our refrigerator. It serves as our pantry and extra storage area. We only had four upper cabinets in our last kitchen (it was a tiny galley kitchen) so having all of this pantry space is mind boggling to me.
Also – if you're wondering where our microwave is, we don't actually have one! I know a lot of people can't imagine living without one, but we do 🙂 It's something we decided to do as a family in an effort to live a healthier lifestyle. We did wire a plug for one in one of the cabinets in case we ever wanted to sell in the future, that way someone could easily add one.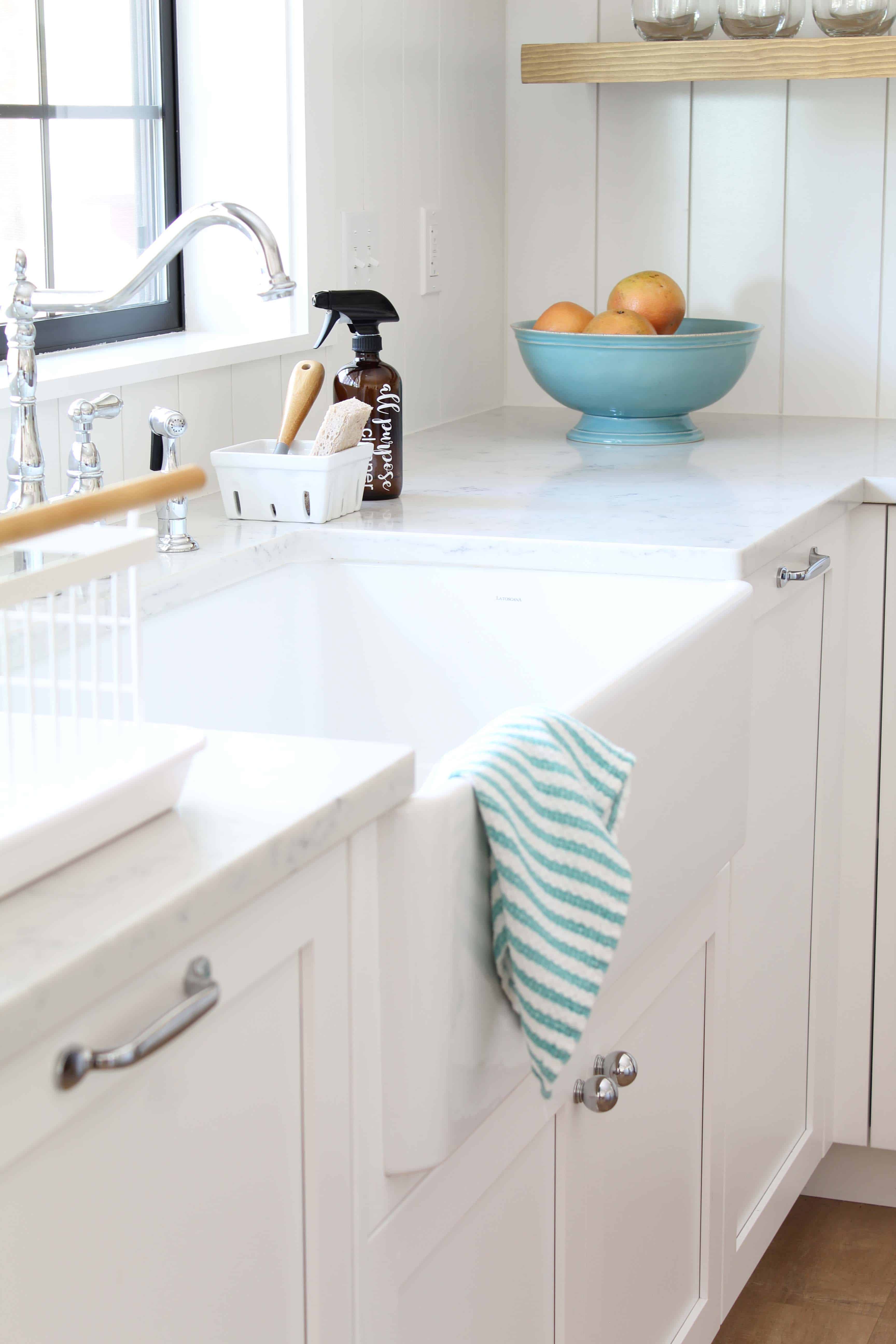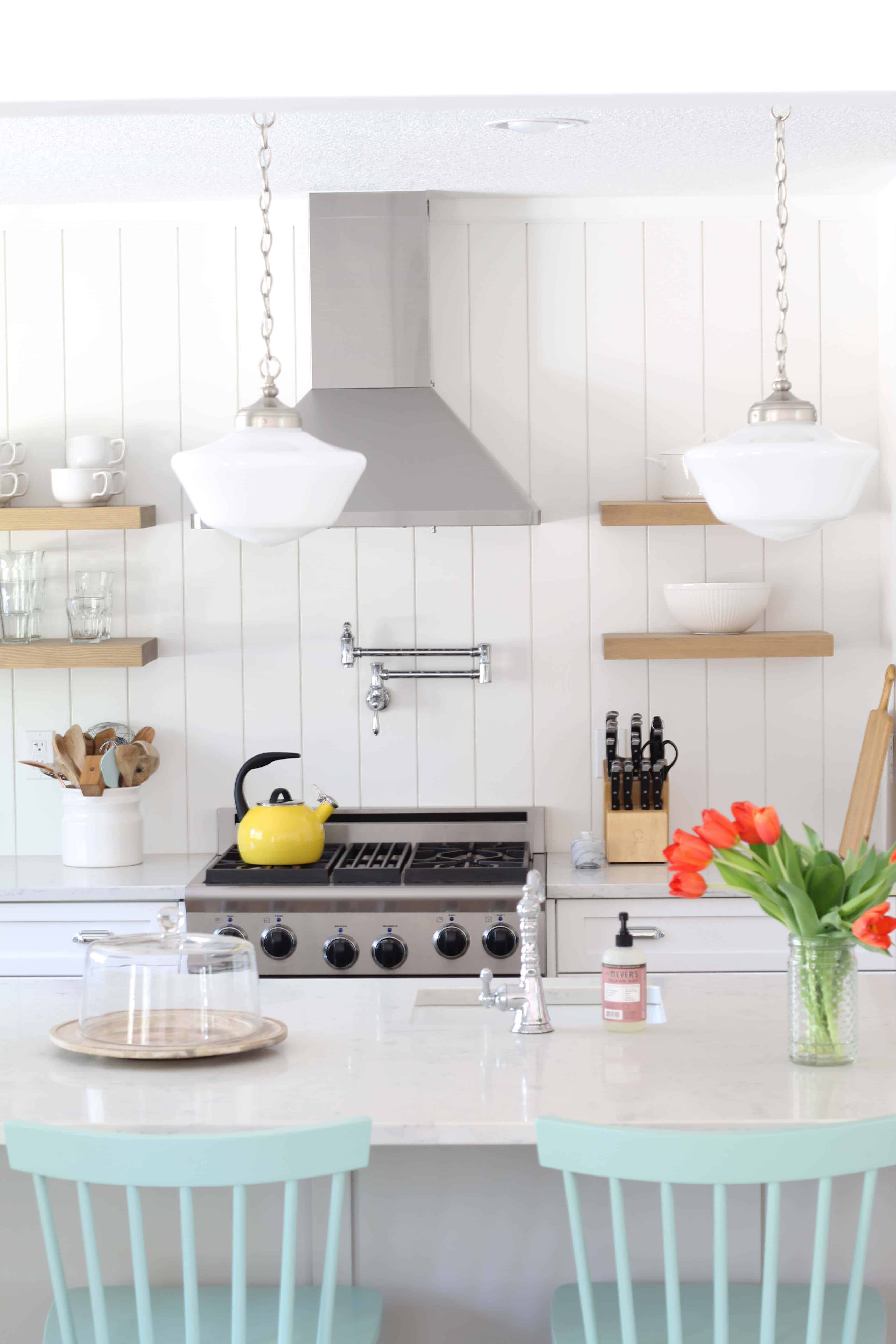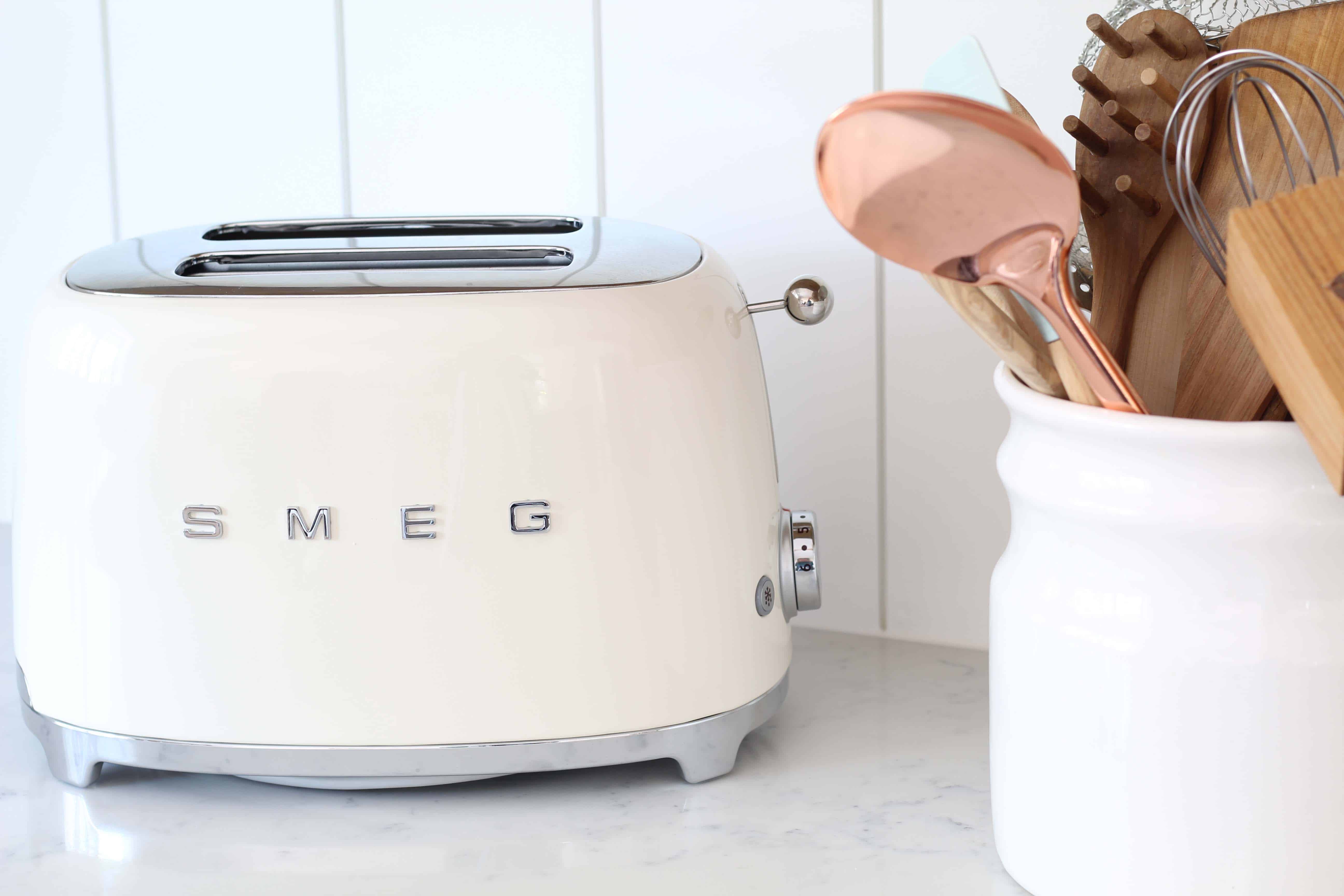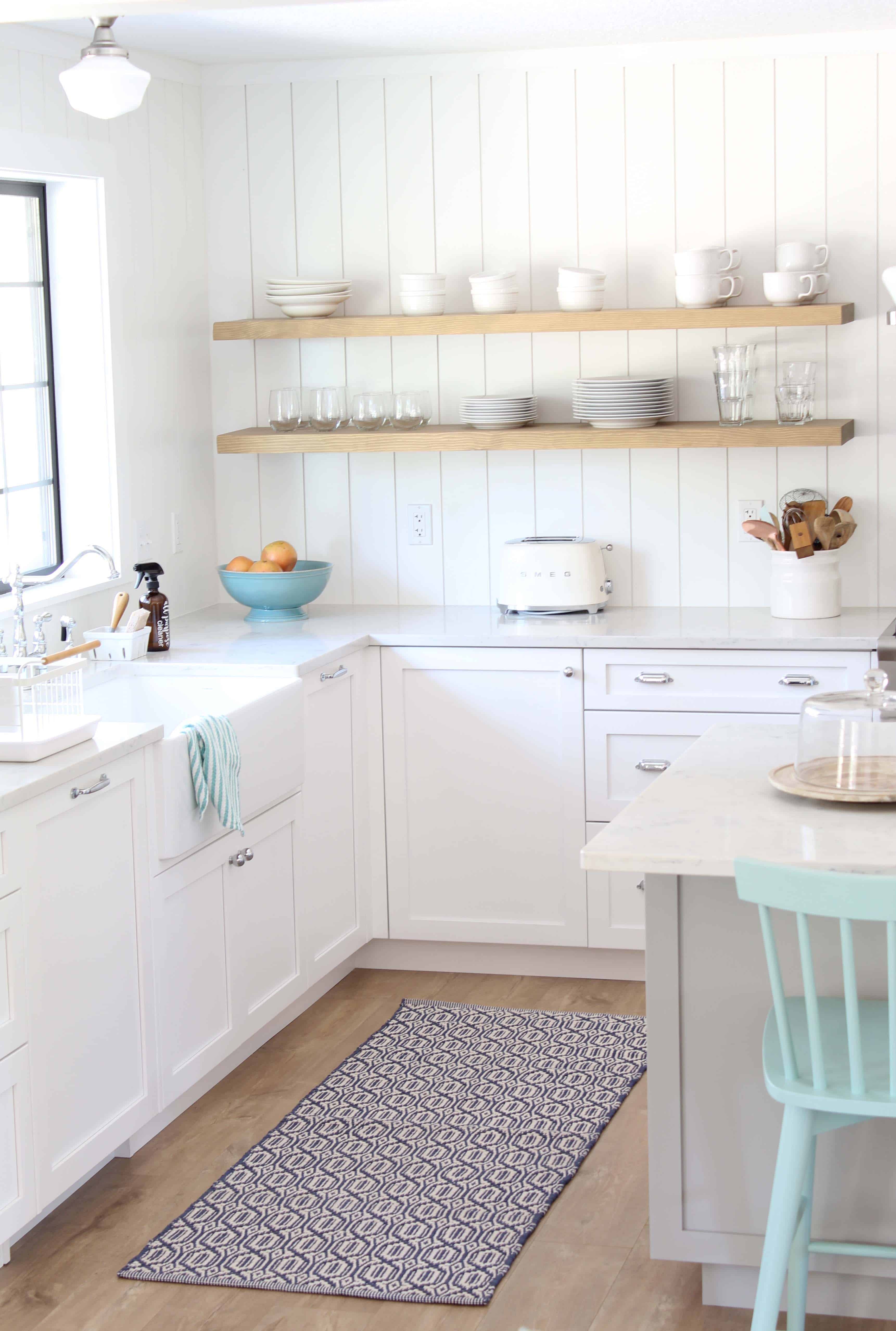 Overall, we're thrilled with how everything turned out, and most importantly, how it functions for our family! I think we're also equally as relieved to not to be living in a construction zone anymore 🙂 Thank you so much for stopping by!
Like this post? You might enjoy:
Shop The Post

This post contains some affiliate links for your convenience. Click here to read my full disclosure policy.
Want to save this post? Pin it here!