Tired of digging through your medicine cabinet every morning? Try some of these organization ideas to help eliminate the clutter and organize your bathroom medicine cabinet like a pro!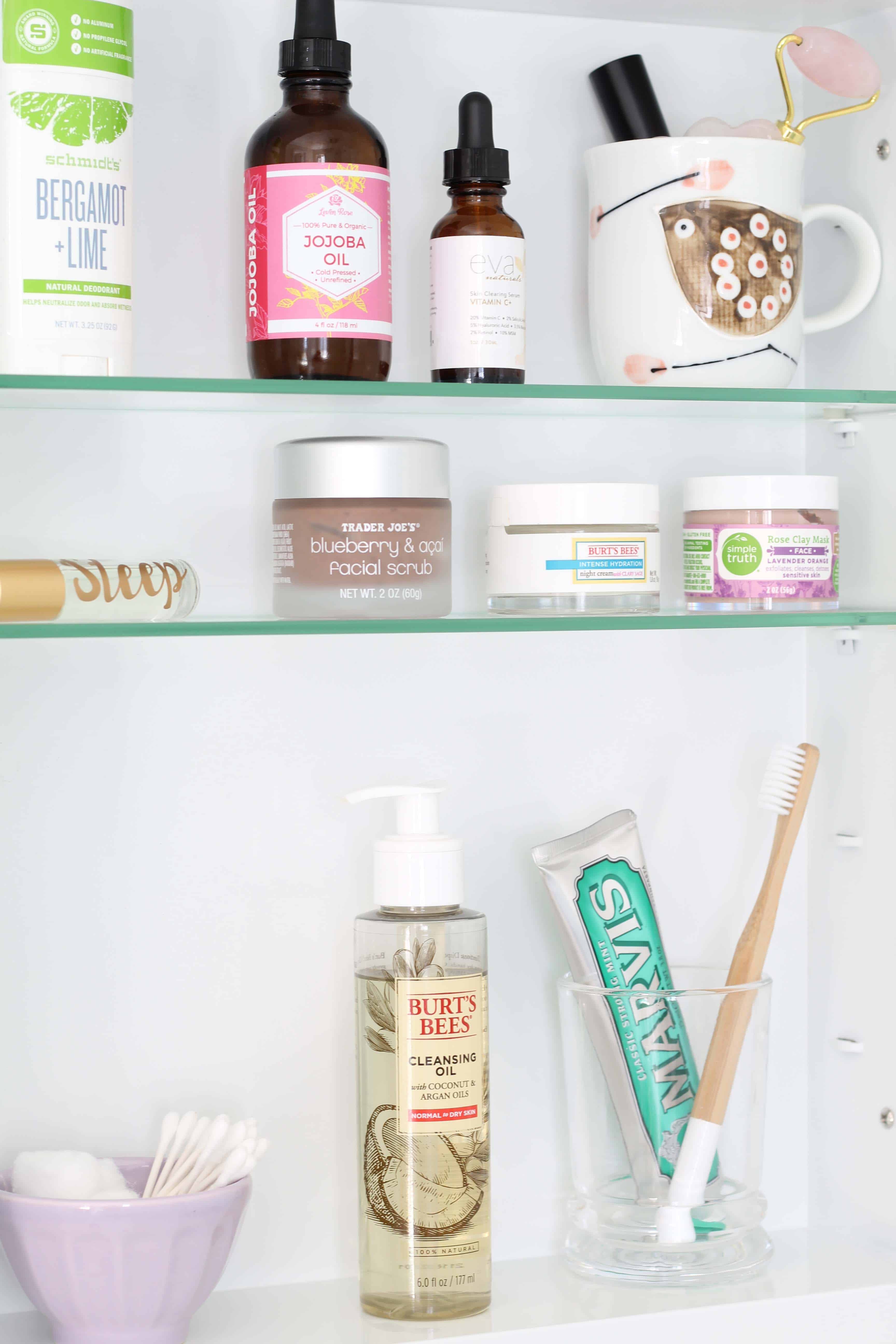 Hello! I thought I would pop in and show you a small organization project that I just finished up in our master bath. I love projects like this because they are so manageable and leave you feeling like you just made your life a little bit easier. Bathroom organization is one of those areas that's not always fun to do, but can have a huge impact on your daily routine. After all, we all have lots of stuff we use daily in our bathrooms.
Like a lot of homes, we have recessed medicine cabinets in our master bathroom. They're not huge, but they're great for keeping our everyday essentials within easy reach. We use them mostly for face washes, lotions, toothbrush and toothpaste, q-tips, and deodorant. The basic stuff.  When we moved in, I pretty much just threw our stuff in and shut the door in the unpacking rush. Fast forward six months to now and I'm ready to actually organize them.
Organize Your Bathroom Medicine Cabinet Like A Pro
I completed this project in a Saturday afternoon, and while I'll admit that having everything organized and easily accessible was the main goal, making it pretty to look at was second on the list. For me, that's part of the incentive to get something done. I'm a firm believer in making little everyday tasks beautiful. It might seem trite, but opening up your medicine cabinet first thing in the morning and seeing everything organized and in pretty containers can really boost your mood 🙂 .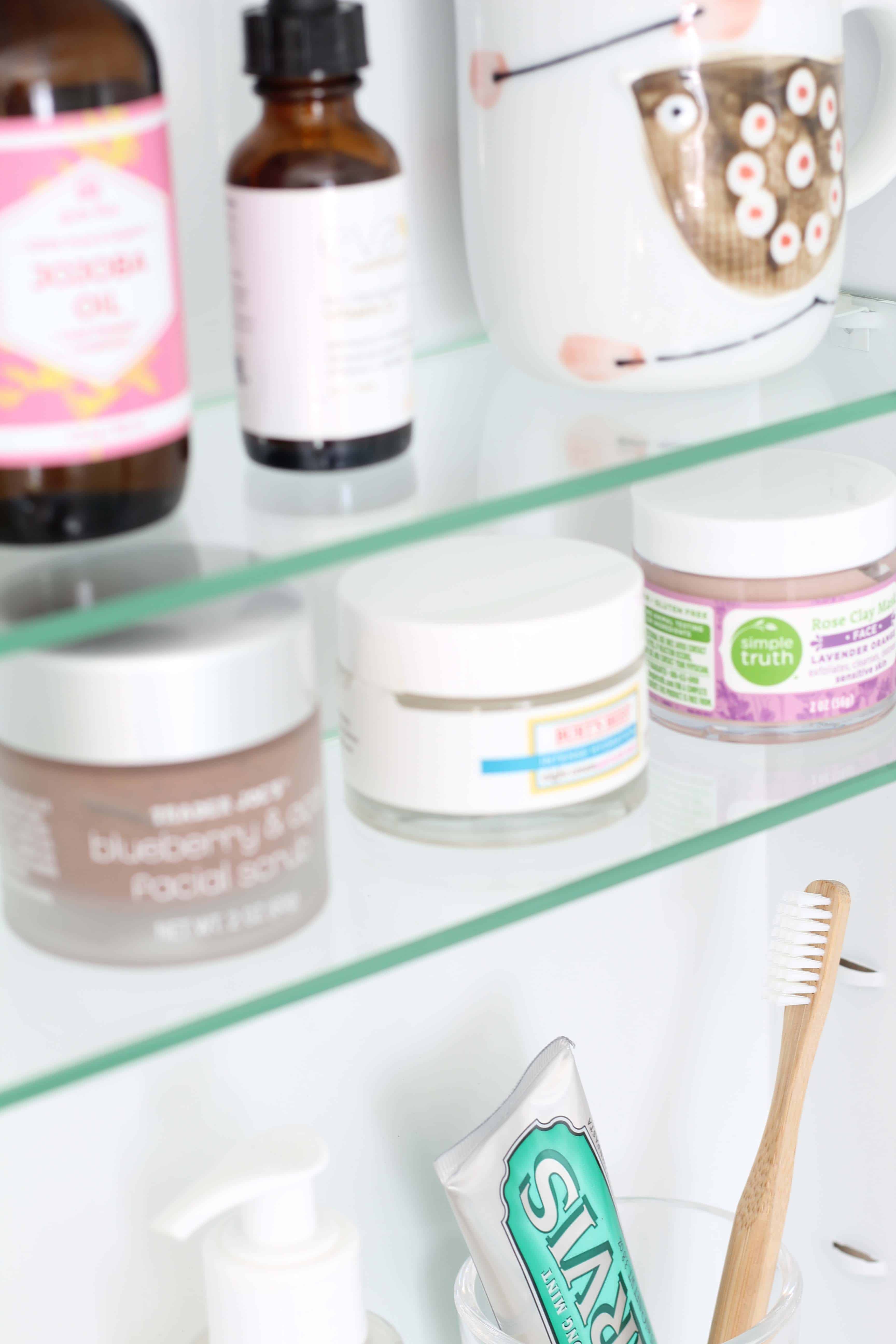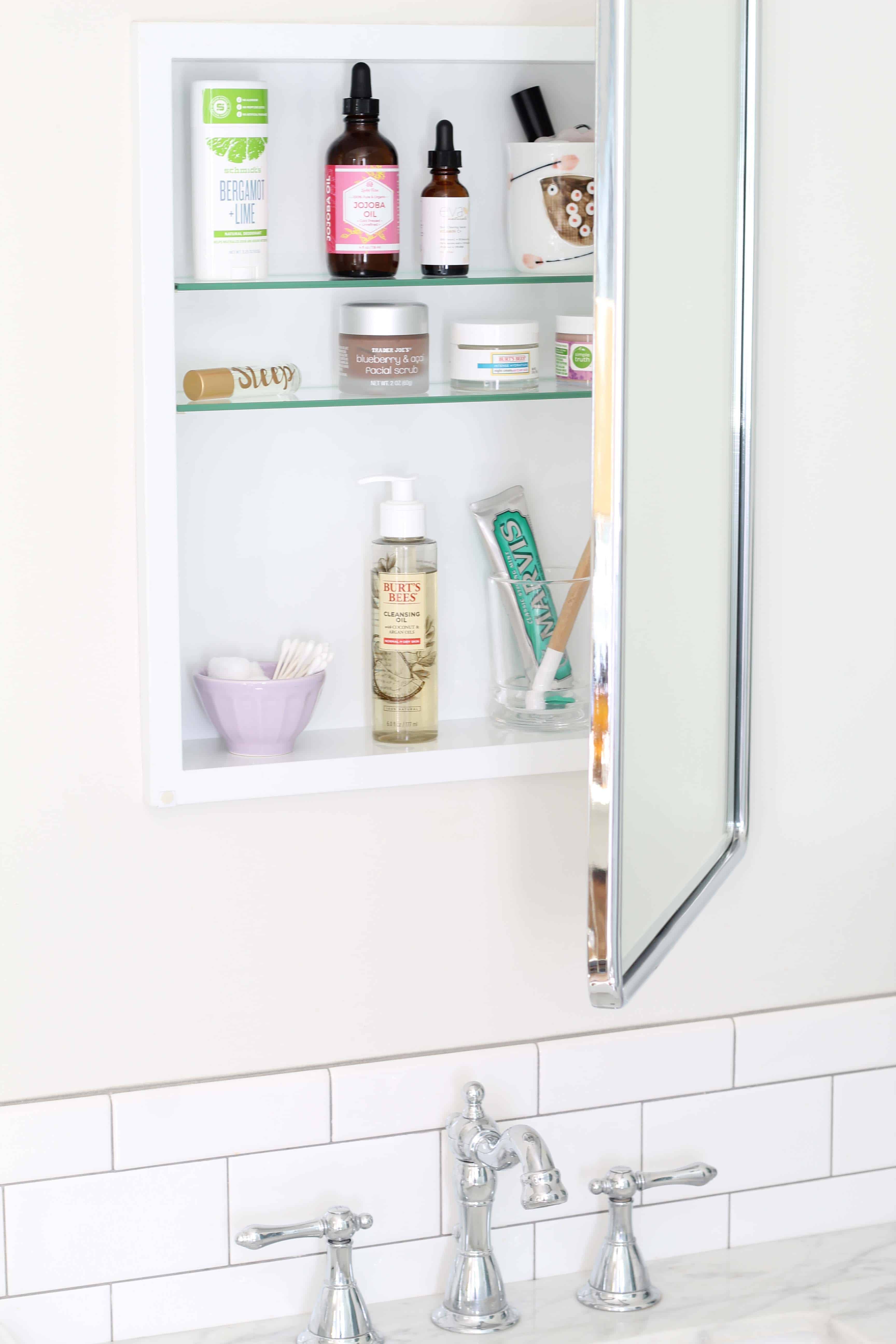 Edit Everything
So where to start? Aside from the general idea of making things pretty to look at, there are a few steps I use whenever I'm doing an organization project that pretty much guarantee a good result.  The first of those is to take everything out of the cabinet I'm organizing. It's always amazing to me how much stuff lurks in the back of cabinets never to be used. I find this to be especially true in bathroom cabinets. Cosmetic samples anyone? Half used lotion bottles? That old Clarisonic you used twice?
Once you have everything out of the cabinet and spread out on the counter you can get down to the business of purging. When I went through my medicine cabinet I realized I had four different types of face cream lined up in there. As in, I had an entire shelf inadvertently dedicated to face creams. I actually only use two of those creams on a regular basis, so right there I could edit down what I was keeping. Asking myself when the last time I used something is always a good litmus test for me. If I haven't used it within the last year, it's out.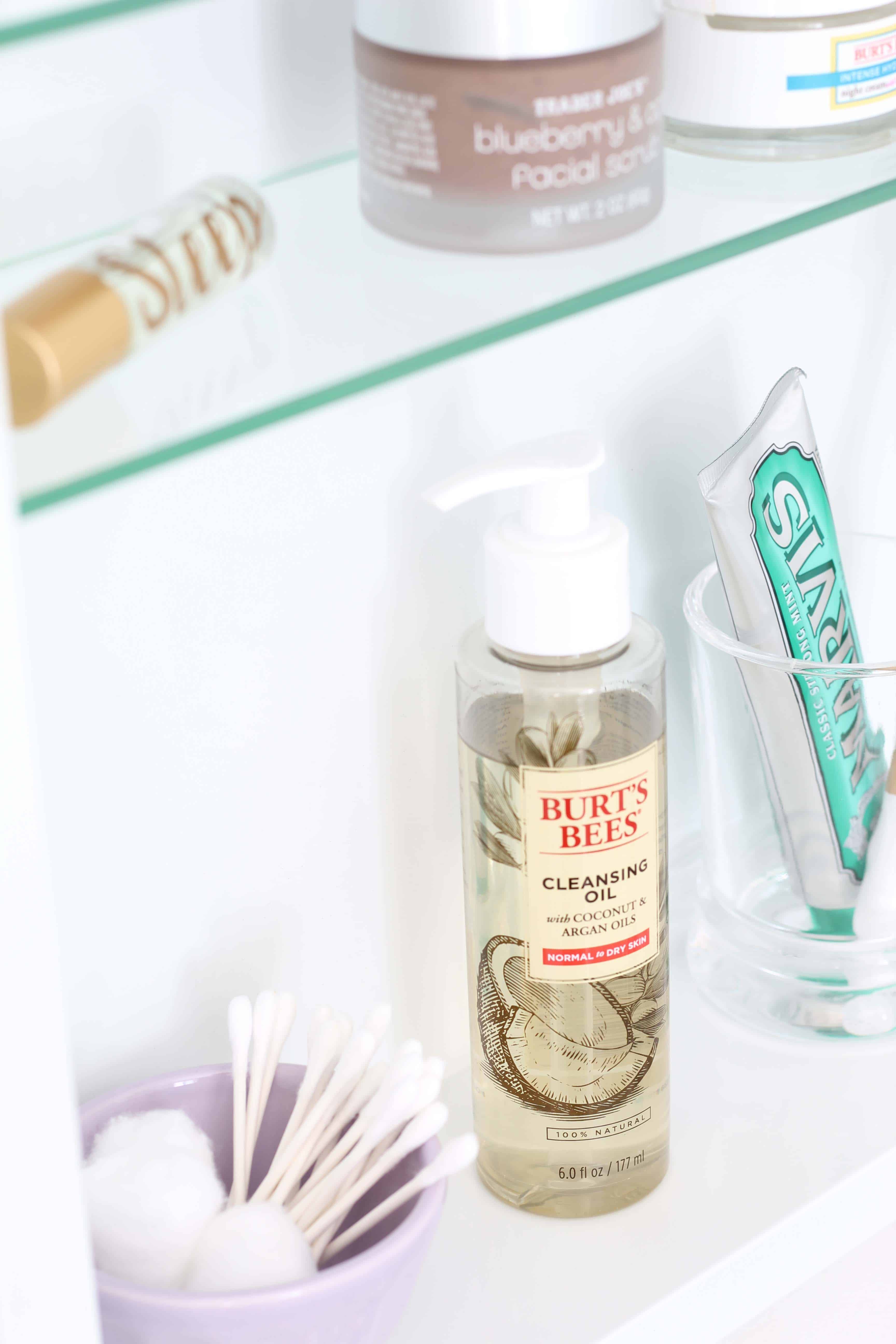 Only Put Back What You Use Everyday
Once I had everything edited down and had done a good cleaning of the cabinet, I started adding things back in. This part is more of art rather than a science. Feel free to experiment and try things in different spots. Adjust shelf heights if you need to. Add cups or small containers to corral little items.
I actually ended up making one shelf quite a bit shorter which freed up space below it. This allowed for taller bottles and other long items like a toothbrush and toothpaste to fit better (and made them easier to take in and out).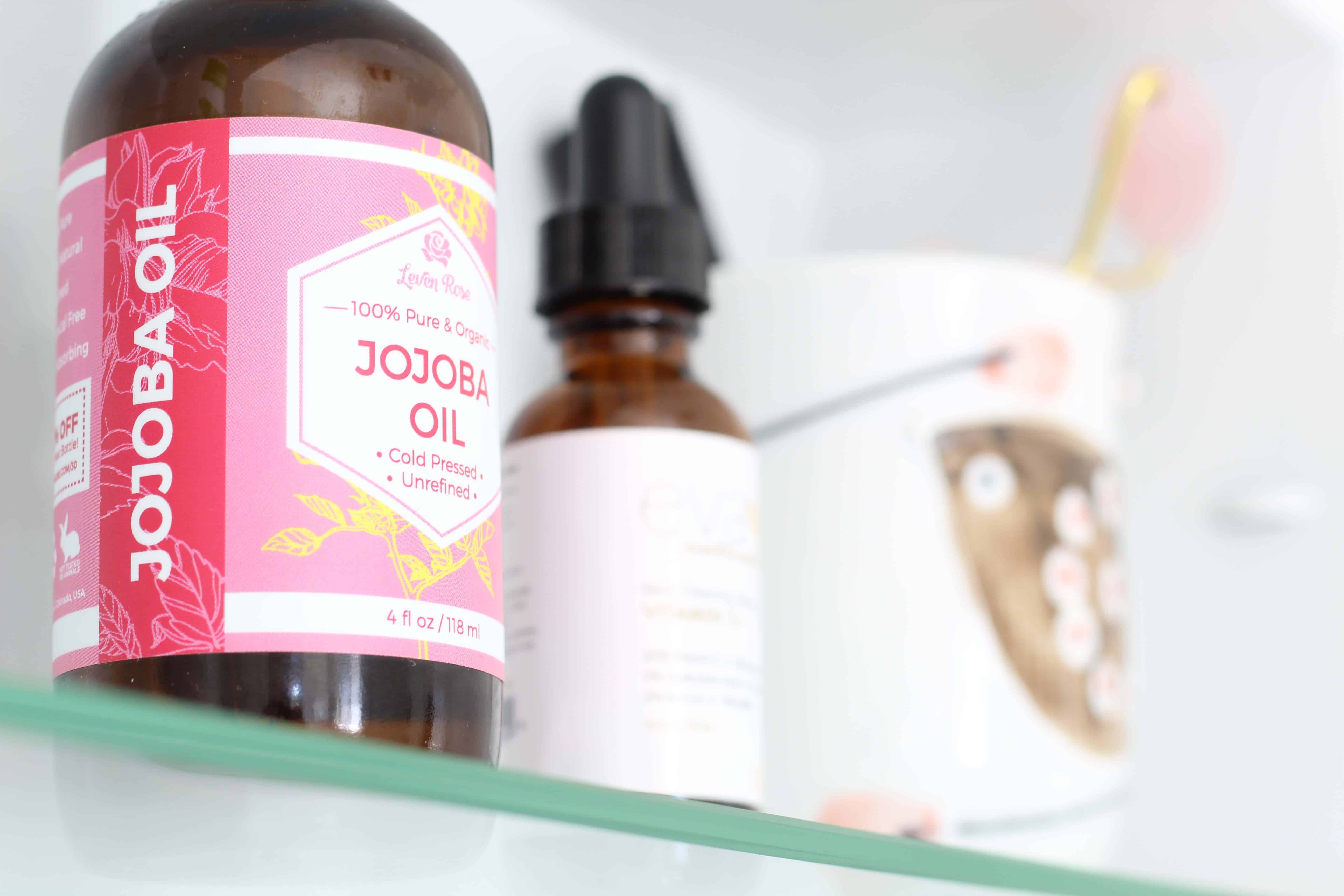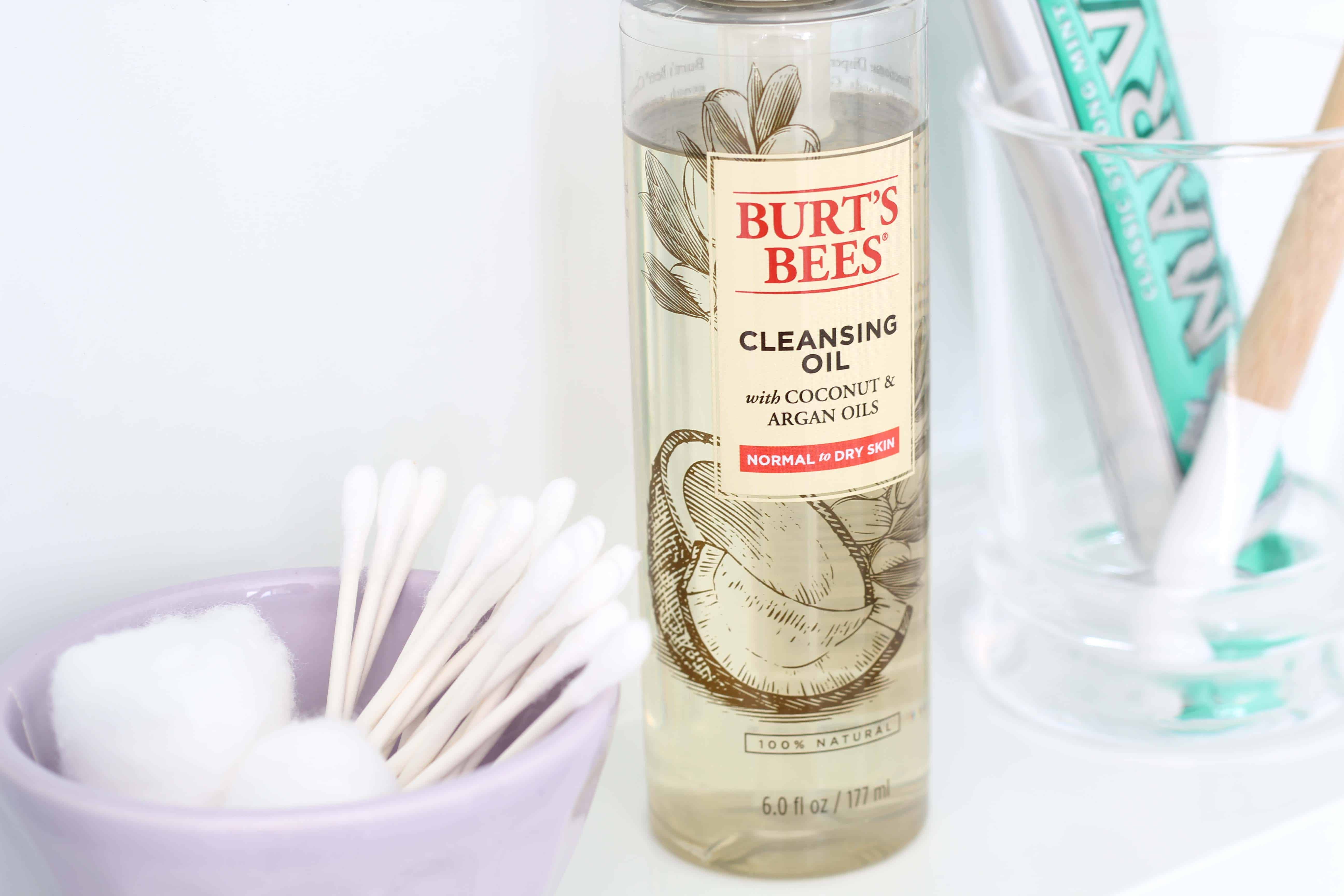 Make It Pretty
The final piece of the organizational puzzle was making it pretty. I think there are a lot of things you can do to make everyday, utilitarian tasks prettier and more enjoyable. In the case of this medicine cabinet it was really just a matter of digging through some of the stuff in our kitchen.
The first item I used was a small mug that I bought probably 10 years ago at Anthropologie. It's actually pretty small, so small we don't ever reach for it when we make a cup of tea or coffee. It was the perfect item to repurpose for this medicine cabinet. The cute, whimsical bird painted on the front always makes me smile. It now holds smaller items like my facial roller, eye lash serum, and tweezers.
I also repurposed a mini latte bowl  from a set I have (also from Anthropologie) to keep q-tips and cotton balls easily within reach. Using a small drinking glass to hold a toothbrush and toothpaste was the final addition. Side note: have you ever used a wooden toothbrush? They're more sustainable than plastic and they look great too! We buy these color blocked ones and I love that they're both practical and pretty (and great for guests too!)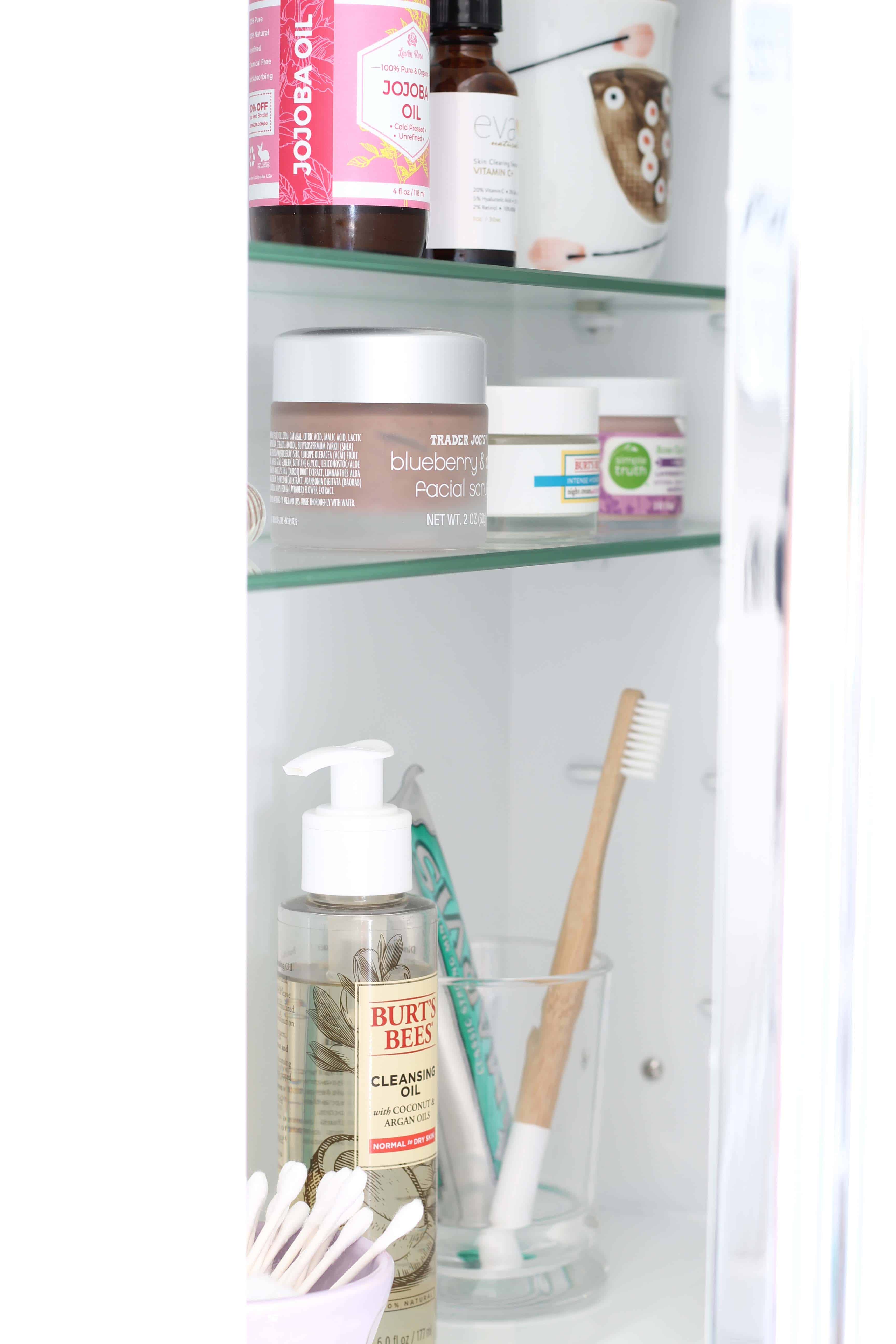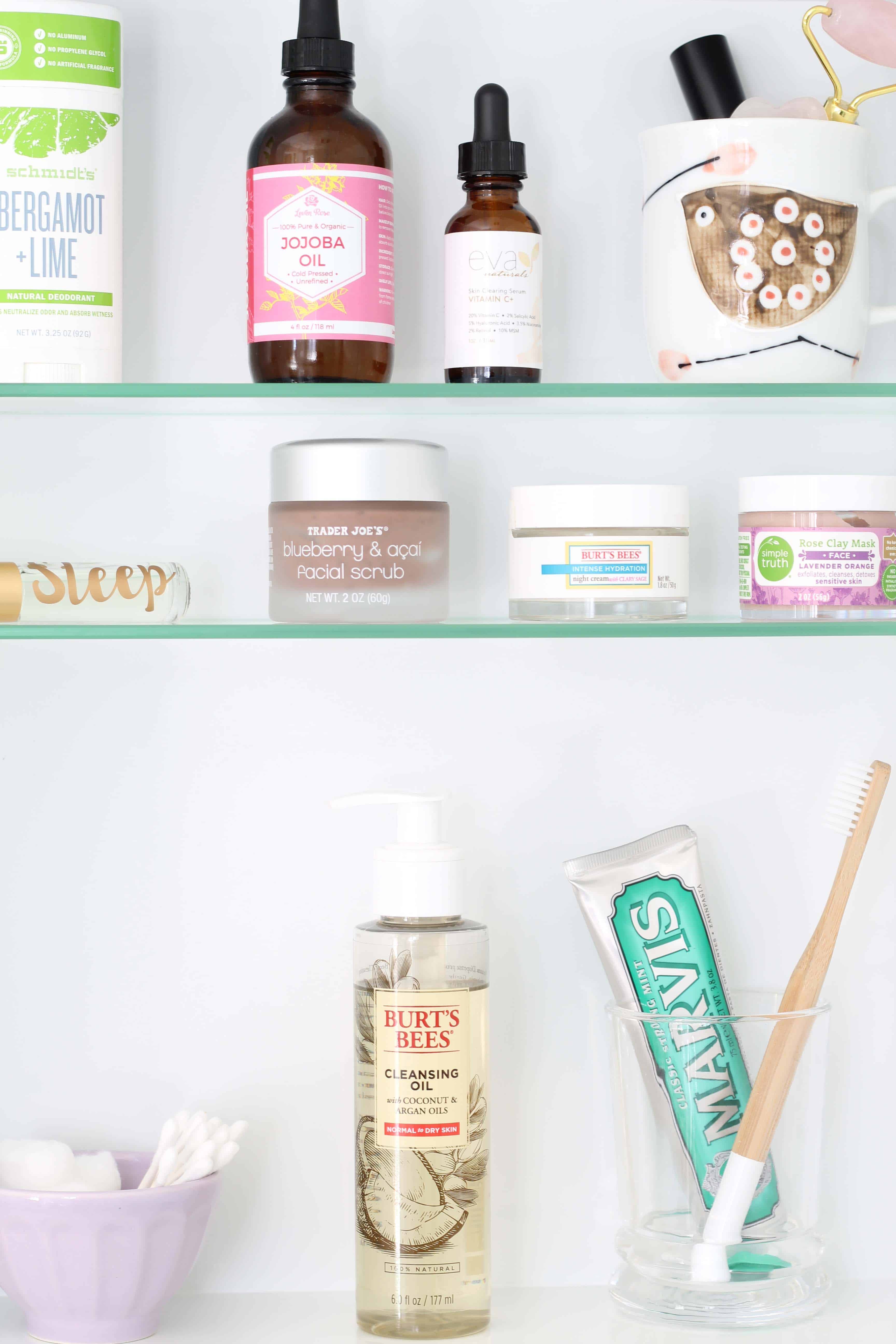 And there you have it – one afternoon's worth of cleaning, purging, and repurposing and my medicine cabinet actually makes me happy. How many people can say that (or maybe I'm just weird that way?) 😉
Looking for more small organization projects? You might also enjoy  Simple Ideas For Organizing a Spice Drawer.
This post contains some affiliate links for your convenience. Click here to read my full disclosure policy.
Want to save this post? Pin it here!