Over the years I've struggled to find ways to make the small bedrooms in our home function better. Here are my best take aways on how to make a small bedroom feel big.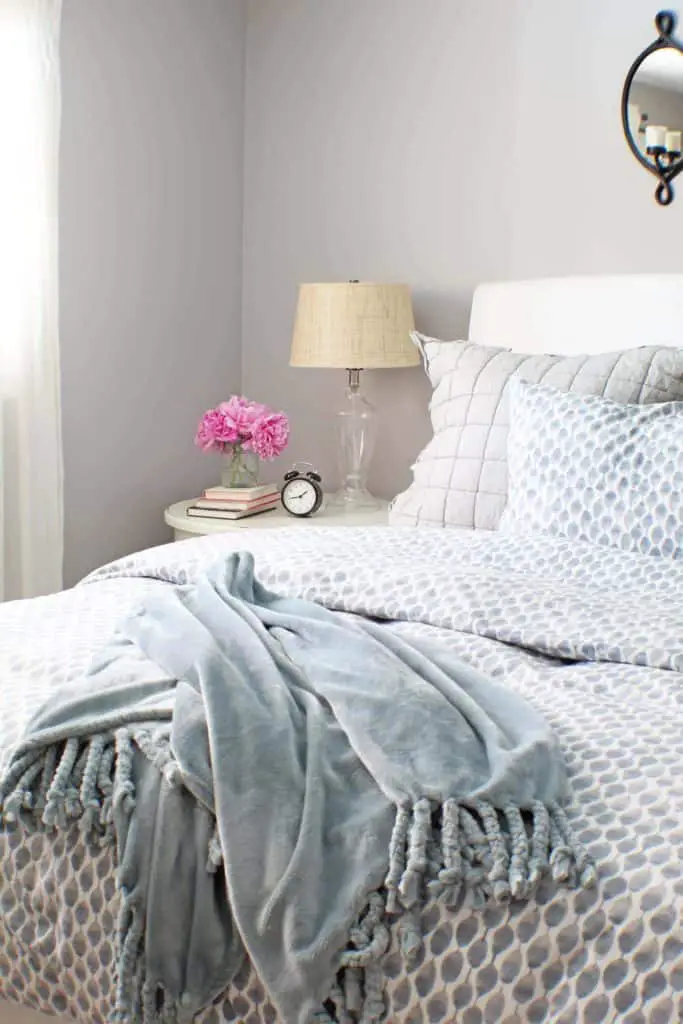 I think I've mentioned before that we live in a modest size home (which works for us since we are totally ok with modest;) There are actually a lot of benefits to living in a smaller size house; it's easier to keep clean and the upkeep is more manageable from a financial standpoint. Also, quite honestly, I think smaller houses are way easier to decorate as well.
I've thought about that aspect quite a bit, and come to the conclusion that they're easier to decorate because you have fewer choices. While that may sound like a negative, I think it's really a positive. A smaller home forces you get creative and to make hard choices about what you bring into your home because you can't bring everything into it that you want to. 
How To Make A Small Bedroom Feel Big
In our home it feels like most of the square footage is in the main living areas at the cost of the bedrooms. In fact, the master bedroom is the only one of our three bedrooms that even accommodates a queen size bed. So I've tried to get creative. I want our master bedroom to feel  calm, like a place to unwind and relax. Not like I'm sleeping in a cramped little box. While I can't change the size, there are things that can be done to make it feel more like the calm oasis I'm going for, here's how: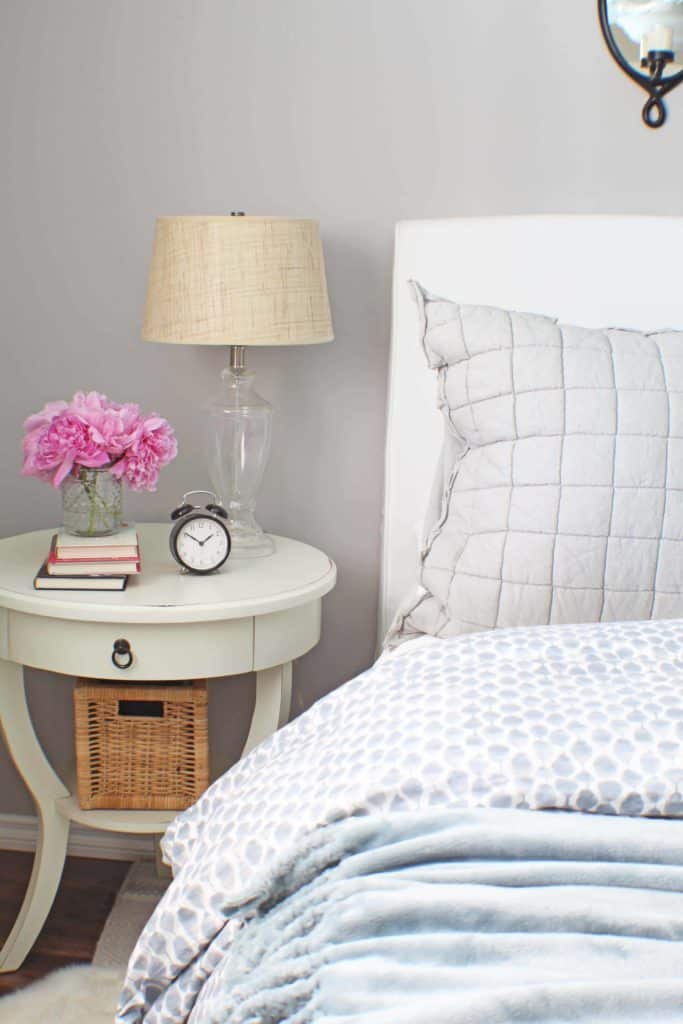 Paint Color
It's been said many times before and will probably be said many times again, but paint is one of the easiest things you can change. Since the room is small and we live in a rainy part of the world (ha!) lightening up the room was probably the easiest decision to make. It makes the room feel lighter, and bigger by default. We chose Benjamin Moore Smoke Embers for the color and it's still one of my favorite grays.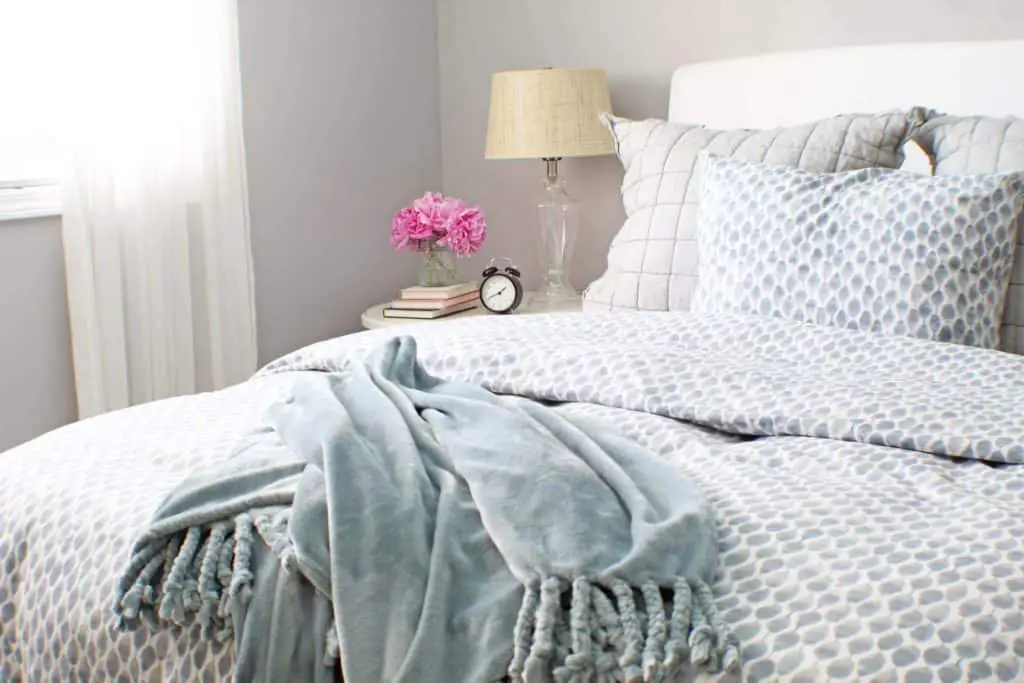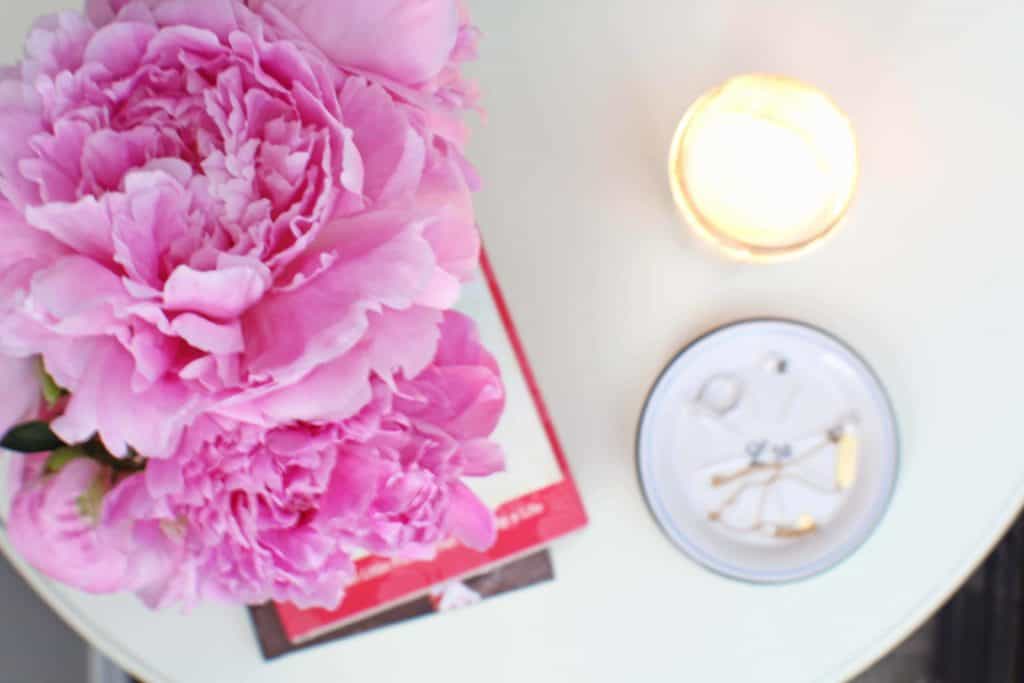 Choose Furniture That Fits The Room You Have (Not the Room You Want)
I'm a classic example of someone who sees something in a magazine or a store, loves the way it looks, and tries to force it to work in my own home. This has driven me to make some costly mistakes over the years. Buy furniture for the space you have, not for the space you see in a magazine or store. 
These bedside tables are a good example of that. These are actually our second set of bedside tables. The first set was beautiful, but were bought on a whim as I frantically tried to "finish" our home right after we got married. I ended up with a pair of nightstands, that while beautiful, were totally impractical (no drawers or shelves) and too big for the space. When you're thinking about buying something for your own space, ask yourself:
Does it meet the everyday functional needs of the room?
Does it fit? (Is it going to make the space feel cramped or is it large enough to adequately fill the space?)
Do I love it? If you don't, wait until you find something you'll love looking at everyday.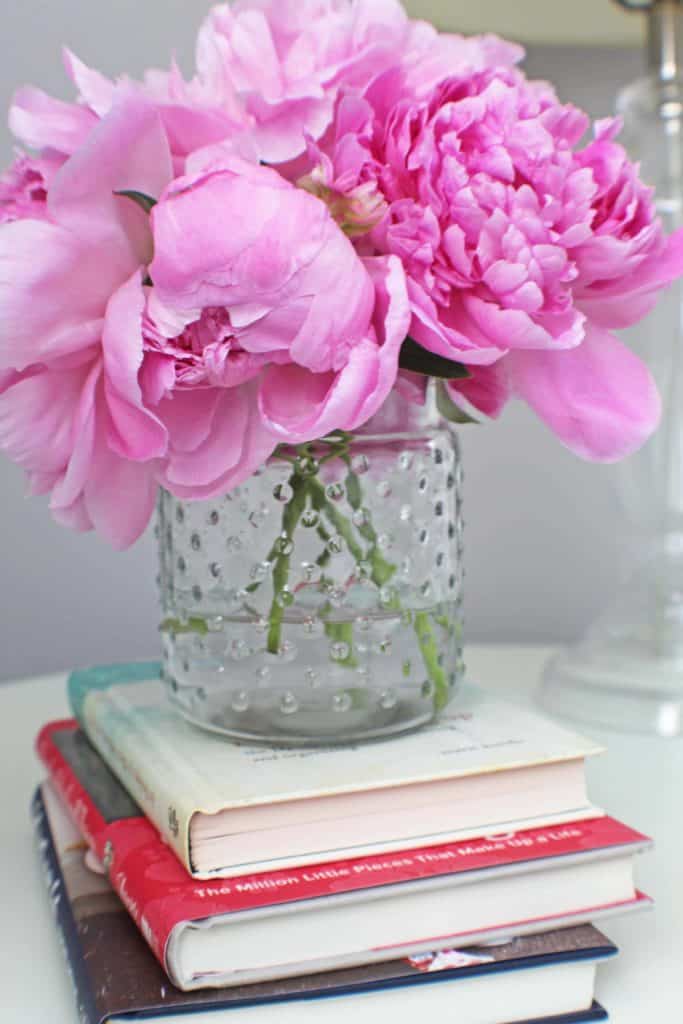 Make Your Bed The Focal Point
If you're bed is going to take up most of the room, own it. There's really no way around it, so you might as well make the most of it. This is where that smaller homes are easier to decorate philosophy comes in from earlier. Since all we could fit in here was a bed, side tables, and a narrow dresser, we splurged on the side tables and an upholstered headboard.
By putting that money into the two things we use the most in this room we were able to comfortably afford them and eliminate adding clutter to the room from buying unnecessary accessories.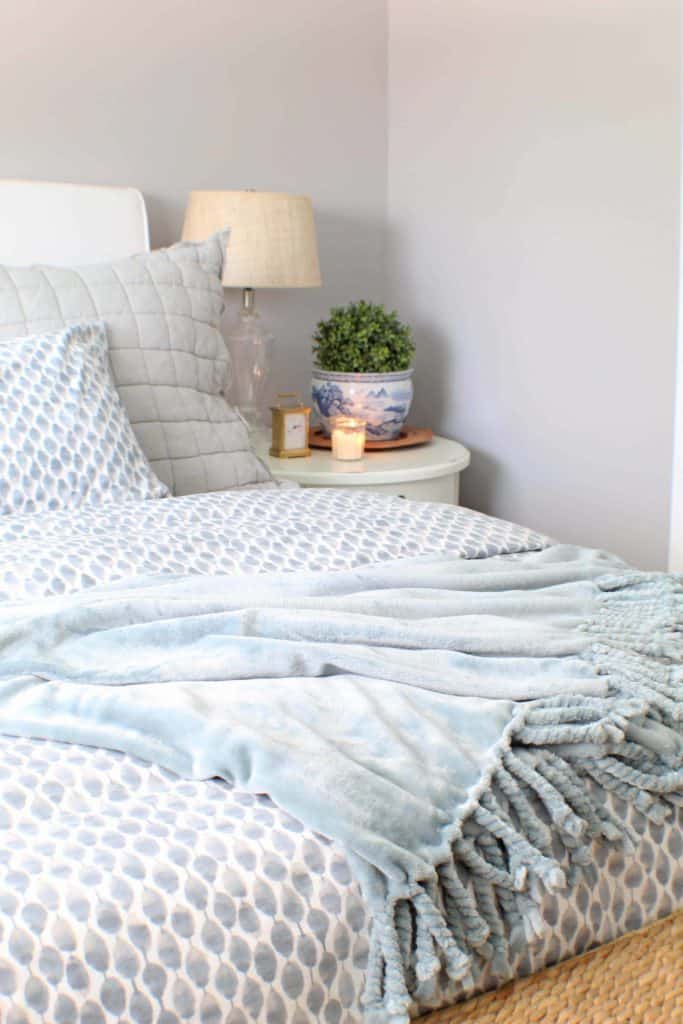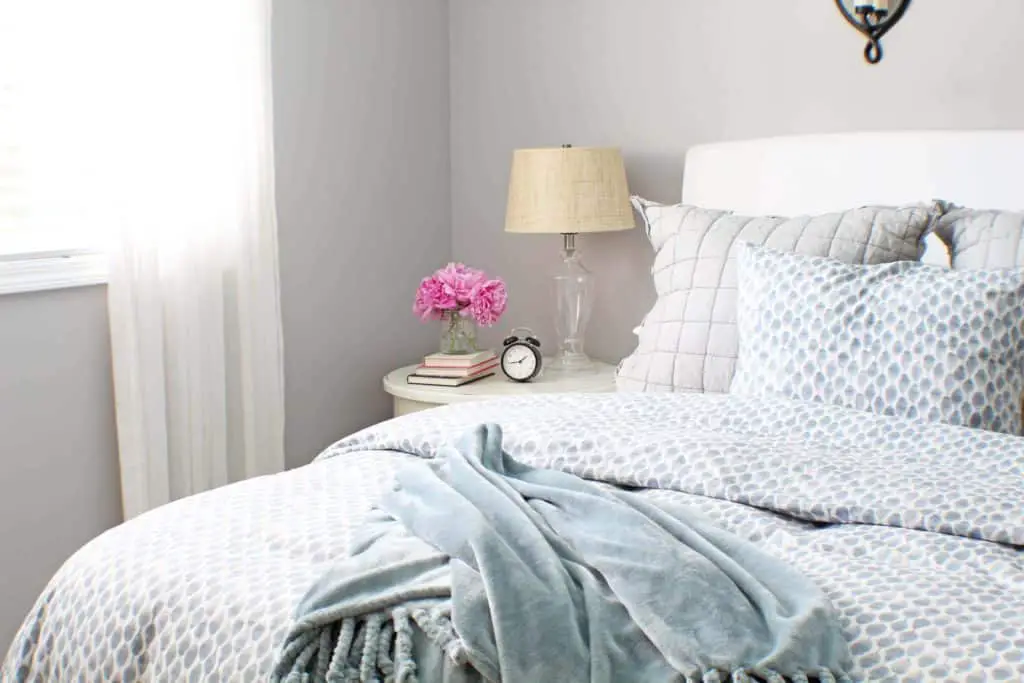 Lastly, think about the materials you want to bring into the room. Small choices can make a big difference. I used clear glass lamp bases from Target to help keep the space visually open and a couple of decorative mirrors above the bed to reflect natural light.
Remember, small doesn't have to mean less. It just means you may have to think about your choices more carefully, but I promise you, it will be worth it when you get to enjoy a room you love in the end!
Enjoy this post? You might like these:
Small Bedroom Reading Nook Ideas
Ideas For Decorating Around A Television
Want to save this post? Pin it here!