The dog days of summer are here to stay for awhile. Beat the heat with these homemade blueberry lemonade popsicles!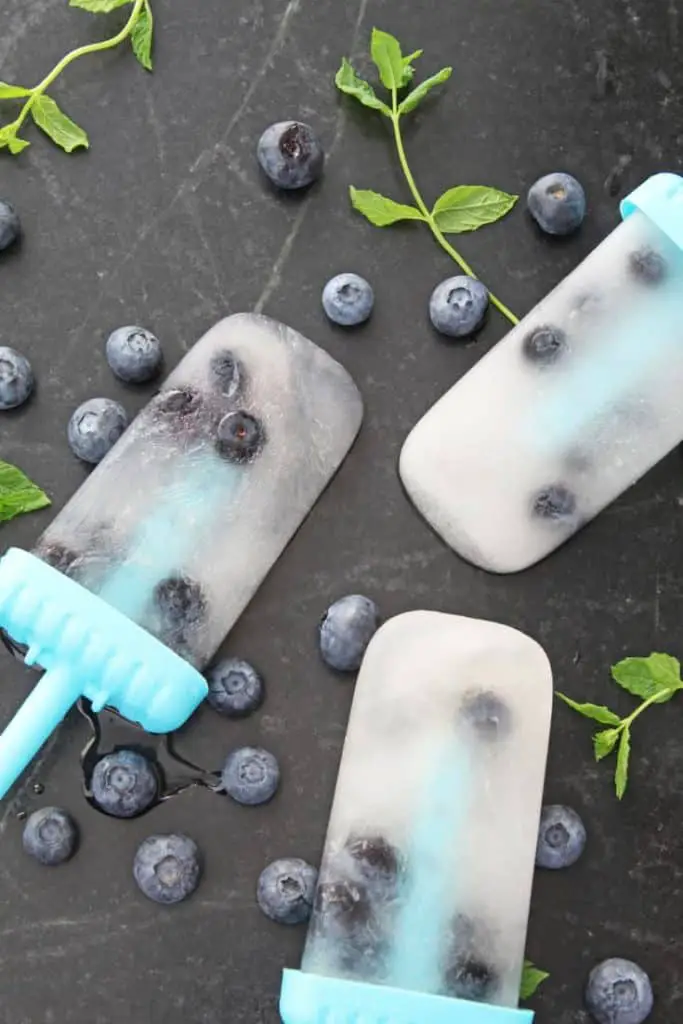 This post contains some affiliate links for your convenience. Click here to read my full disclosure policy.
Have you tried making homemade popsicles before? I think it's one of the easiest ways to enjoy the summer, plus it's so budget friendly! Part of the reason I love them so much is because I get to enjoy something that feels fancy but is so easy to make.
Popsicles have a quintessential summer feel to them. Maybe it's because of how much they figure into our childhoods? Nothing brings back the nostalgia like a hot summer day, hanging out by the pool, or sitting on the front steps eating a frozen popsicle.
If I'm being honest, one thing I don't miss about childhood popsicles is the overabundance of fake flavor. Maybe I've been on the healthy eating train too long, but those same popsicles I use to love as a kid seem awfully sweet. The good news is that's an easy problem to fix by making your own, plus you can customize them with any flavor you want and even add fruit!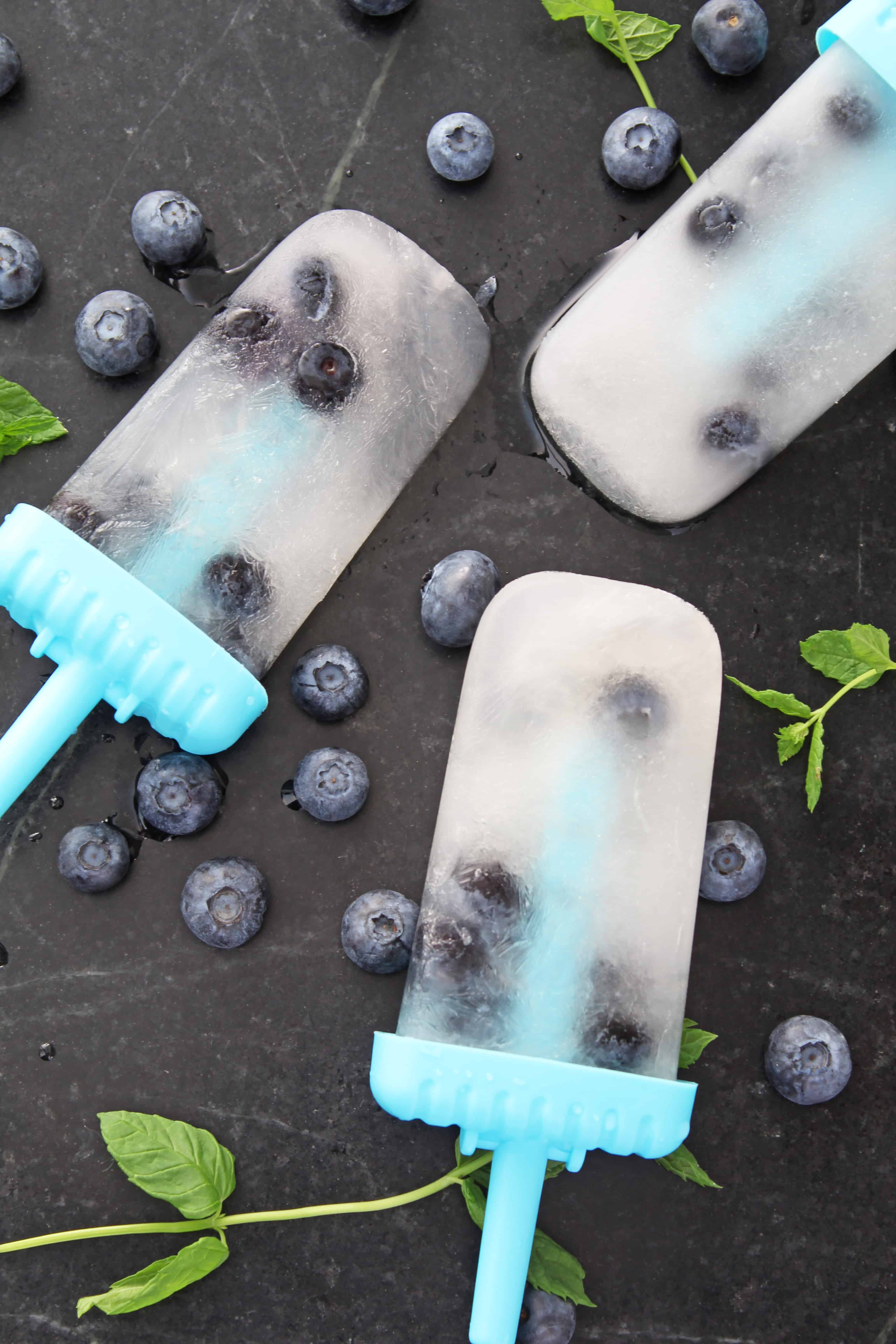 How to Make Homemade Blueberry Popsicles
There seem to be a million different recipes and ways to make your own popsicles out there, but I like the simplest ones the best (because who wants to spend all day making something that's gone in minutes?) For reference, I use these popsicle molds  and have been happy with the popsicles they make.
So far, the simplest and healthiest way I've found to make them is to find your favorite natural fruit juice (I like Trader Joe's natural lemonade). To make it less sweet I like to cut the juice with water; how much you cut it or if you do at all is totally up to your own taste preferences. I generally use a 1:1 ratio (1 cup of water to 1 cup of juice), then combine it together into one pitcher.
I added blueberries to these popsicles to make them a little bit fancy, but you could add anything you like (strawberry's would go well too)! I added about six blueberries to each empty popsicle mold (you don't want to use too much fruit or it won't freeze solidly) and then filled the mold with the lemonade. Pop your molds into the freezer for at least four hours and then enjoy!
I hope you get to spend lots of time sitting on the front steps enjoying a good popsicle this summer! What about you? Do you have any summer traditions that bring back the nostalgia?
Want to save this post? Pin it here!