It's June, which means it's time to celebrate dad! Fathers are notoriously hard to find gifts for, I mean how many grills can you buy? Here's my take on the traditional Father's Day gift guide with some fresh ideas.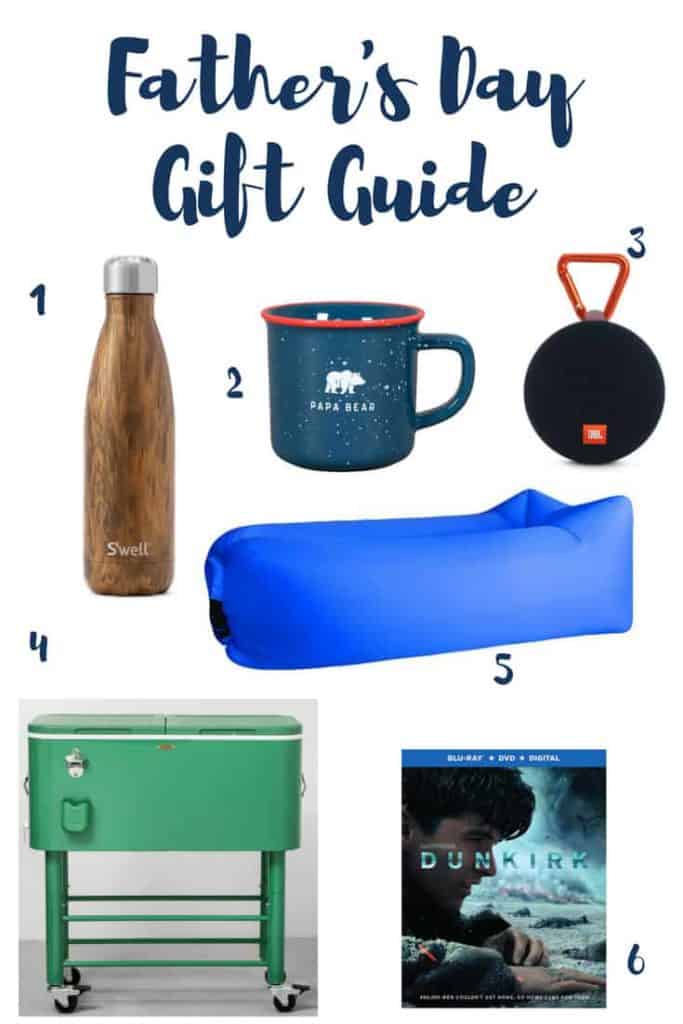 1 | 2 | 3 | 4 | 5 | 6

This post contains some affiliate links for your convenience. Click here to read my full disclosure policy. 
How is it June already? I think I say that at the beginning of every month. I remember people telling me as a kid and teenager not to wish my life away, that it just goes by faster the older you get. I'm trying to remember that now as a parent – there are so many seasons you go through that are good, but also hard. I want to make sure I'm not wishing any of those away because the older, wiser part of me knows how fleeting they are.
Becoming a parent has made me appreciate my husband in so many new and different ways. It's like I get to see a whole new dimension of him when he's with our daughter, and nothing brings you closer together than being up with a new baby in the middle of the night!
I think sometimes all of the support and love fathers pour into their families can get overlooked because it's always constant, always there. So my goal this Father's Day is to celebrate the mundane. Celebrate the man who gets up early (before the birds are up!) everyday for work and provides for our family in so many different ways.
Since my daughter is still a toddler, celebrating Father's Day for my husband really falls to me (who am I kidding, it'll probably be like that for quite a while!) so I've rounded up some of my favorite past gifts as well as some new ideas:
Father's Day Gift Guide
Swell Water Bottle  – It really is the best, and bonus, it fits easily in every car and stroller cupholder I've come across!
Papa Bear Mug  – So much cuteness for around the campfire.
Portable Bluetooth Speaker  – We don't have one of these….yet. But it's on the list because it's waterproof, portable, and the reviews are outstanding.
Rolling Cooler  – Chip and JoJo really can do no wrong, and this cooler is just more proof of that. Perfect for the back deck and summer bbq's.
Inflatable Lounger Hammock –  Because being able to lounge anywhere you go is a luxury you'll wonder how you lived without!
Dunkirk DVD/Blueray  – A great movie, and everyone I've talk to about it says it's the most realistic depiction of what really happened at Dunkirk in WWII.
Happy Father's Day!