Are you a lover of cookbooks? Check out this list of cookbook recommendations!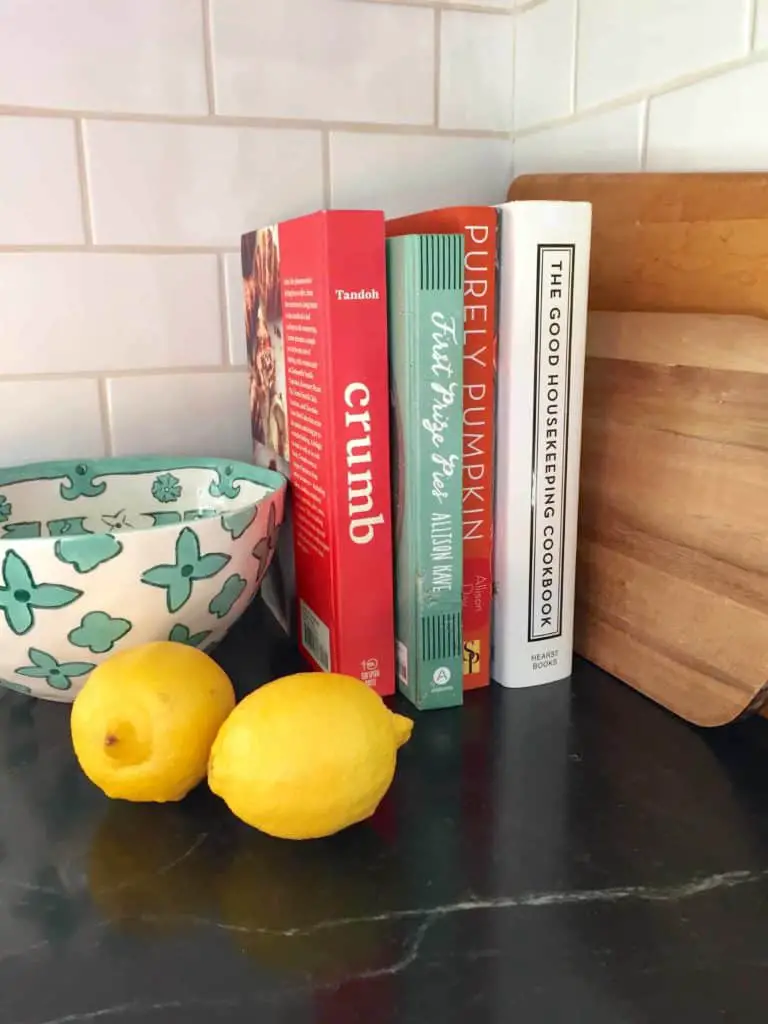 Does anyone else hoard cookbooks? Each year, when the holidays come around, a cookbook or two usually ends up on my wish list. I think it's the idea of living a beautiful life that makes them so appealing. Who doesn't want to pretend your crepes look picture perfect on a Saturday morning, or that your family dinners appear so effortlessly put together?
It's all about mindset
I think the key to actually enjoying a good cookbook is the mindset (especially if you are a novice cook). I use to get so frustrated when I would try out a new recipe only to have it completely fail. After giving up on recipes or getting discouraged, I realized that maybe I needed to adjust my expectations – I started to think about it as a process rather than just an end result. I can't tell you how much that helped. Now, when something comes out of the oven burnt to the pan, or completely unidentifiable, I'm still disappointed, but I try to use it as motivation to rather than a reason to give up.
I'm still by no means an expert cook, but I'm so glad I took the time to try and master a few key recipes. Little by little I've added one recipe, then another to my repertoire, and over the years they've started to become less intimidating and more like old friends who have always been there.
My top three tips for recipe success:
Start small – Try something basic, like glazed veggies, rather than a super complicated dish. Building on success is what motivates most of us, and cooking is no different.
Read the recipe through first – I can't tell you how many times I've started something only to realize halfway through I didn't have one of the main ingredients.
Try a new recipe when it doesn't matter – I use to have visions of grandeur about making something special for dinner guests, which only led to stress when it didn't turn out right. Now I have tried and true dishes I use for company and I save the experimentation for just immediate family.
* Tip – a lot of times you can find a used version of the cookbook you're looking for on Amazon at a fraction of the price you would pay new!
My favorite basic cookbooks
[slide-anything id='296′]
My favorite specialty cookbooks
[slide-anything id='303′]