These adorable Easter bunny treat jars are a cute way to celebrate the holiday and can double as table centerpieces!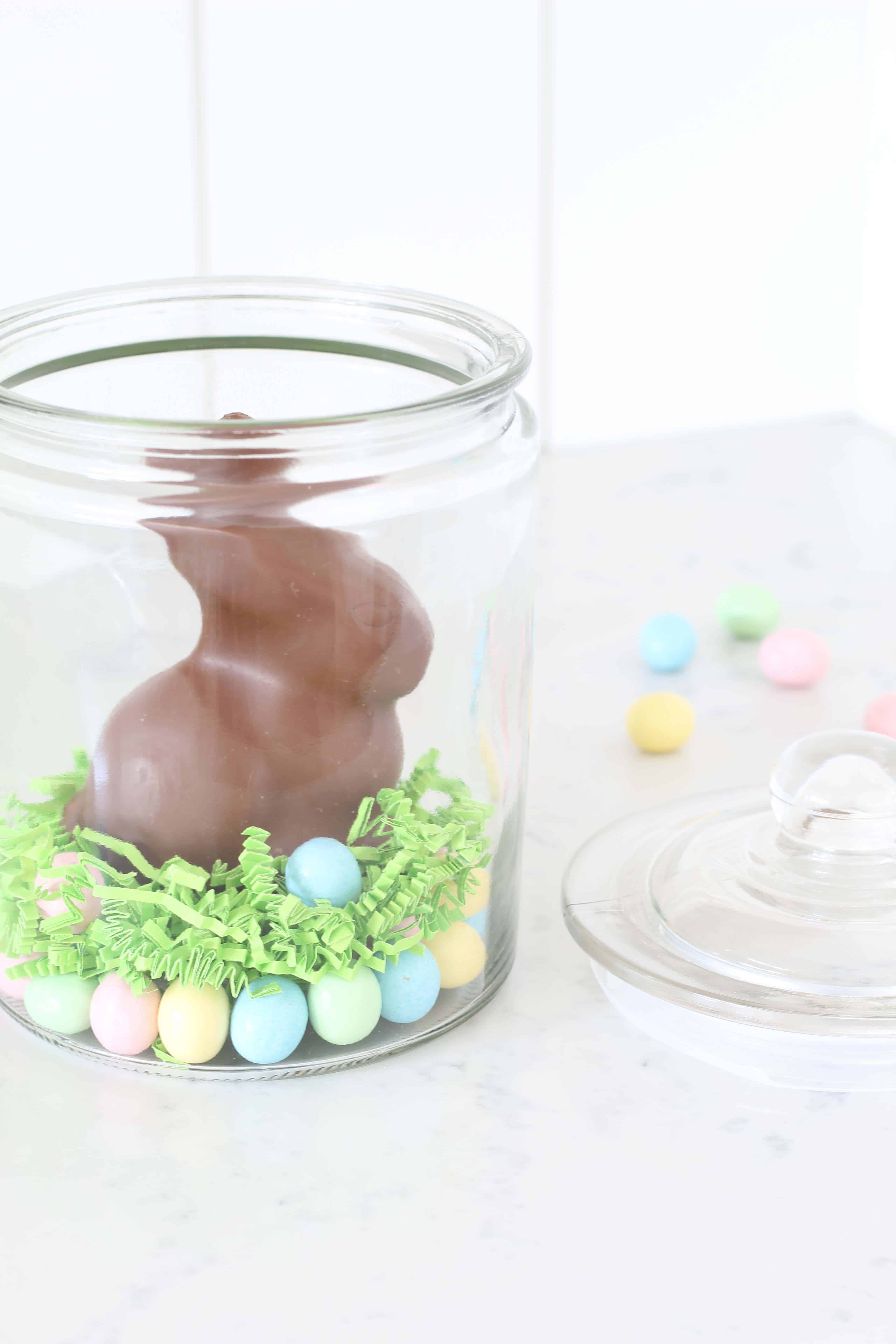 Easter can be one of those holidays that sneaks up on you a bit. This year I've made it a point to start pulling things together a little bit early. Mostly because I don't want to be scrambling to put Easter baskets together or planning Easter brunch at the last minute. I want time to savor the true meaning of the holiday without worrying about all the entertaining details.
Easter Bunny Treat Jars
We first made these bunny treat jars for our daughter's first birthday party, which was, you guessed it…..bunny themed! The only downside was that her birthday is in October, not exactly the easiest time to find chocolate bunnies. I loved how they turned out for her birthday and in the spirit of making life simpler, I'm making them again for Easter this year 🙂
These Easter bunny treat jars are also part of of my "work smarter, not harder" during the holidays plan. They're something that's simple and quick to make, plus they can do double duty for a decoration leading up to Easter since they last for so long. The best part? They're easily customizable – just use the types of candy your family most enjoys!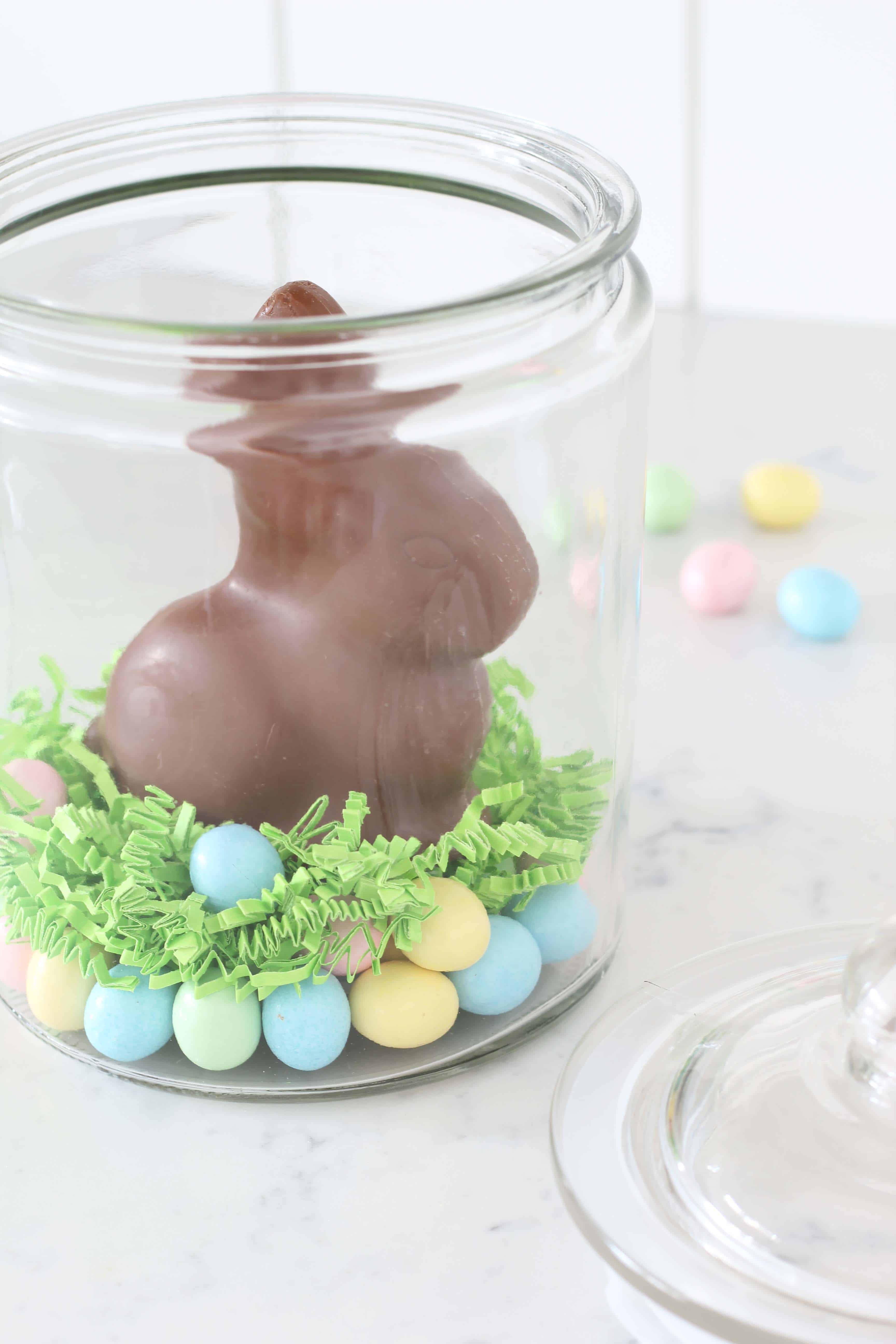 What You'll Need: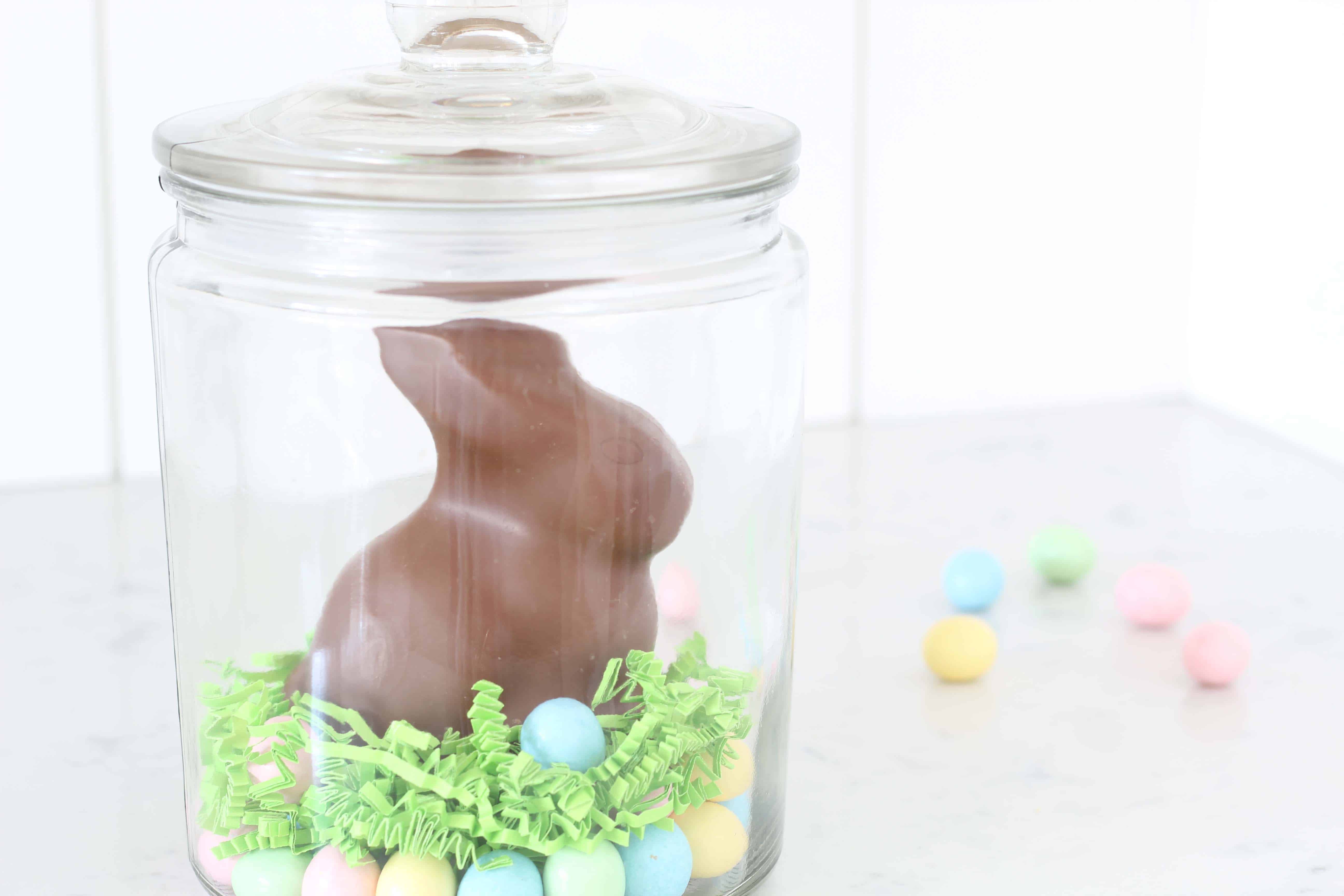 Putting these together is pretty self explanatory, it's really all about the layers. If you want to get extra fancy you could even add a couple of different layers of candy to the base. I used a half gallon lidded storage jar that I already had on hand (great for storing animal crackers and cheerios!) A lot of people have these in the popular 1 gallon size, which would also totally work for this project. You might just need to add a bit more candy to the jar to fill it out.
After the candy base, add in a layer of Easter grass. Easter grass is really just shredded paper that's been bent into crinkles. You can find it quite a few places, I always see it in the party aisle at Target in different colors. Once you have the candy base and Easter grass in place, add your chocolate bunny. Again something you can find at your local store or online. I used a small 3.5 oz Lindt bunny here because it fit well with the size jar I had, but you could easily go bigger!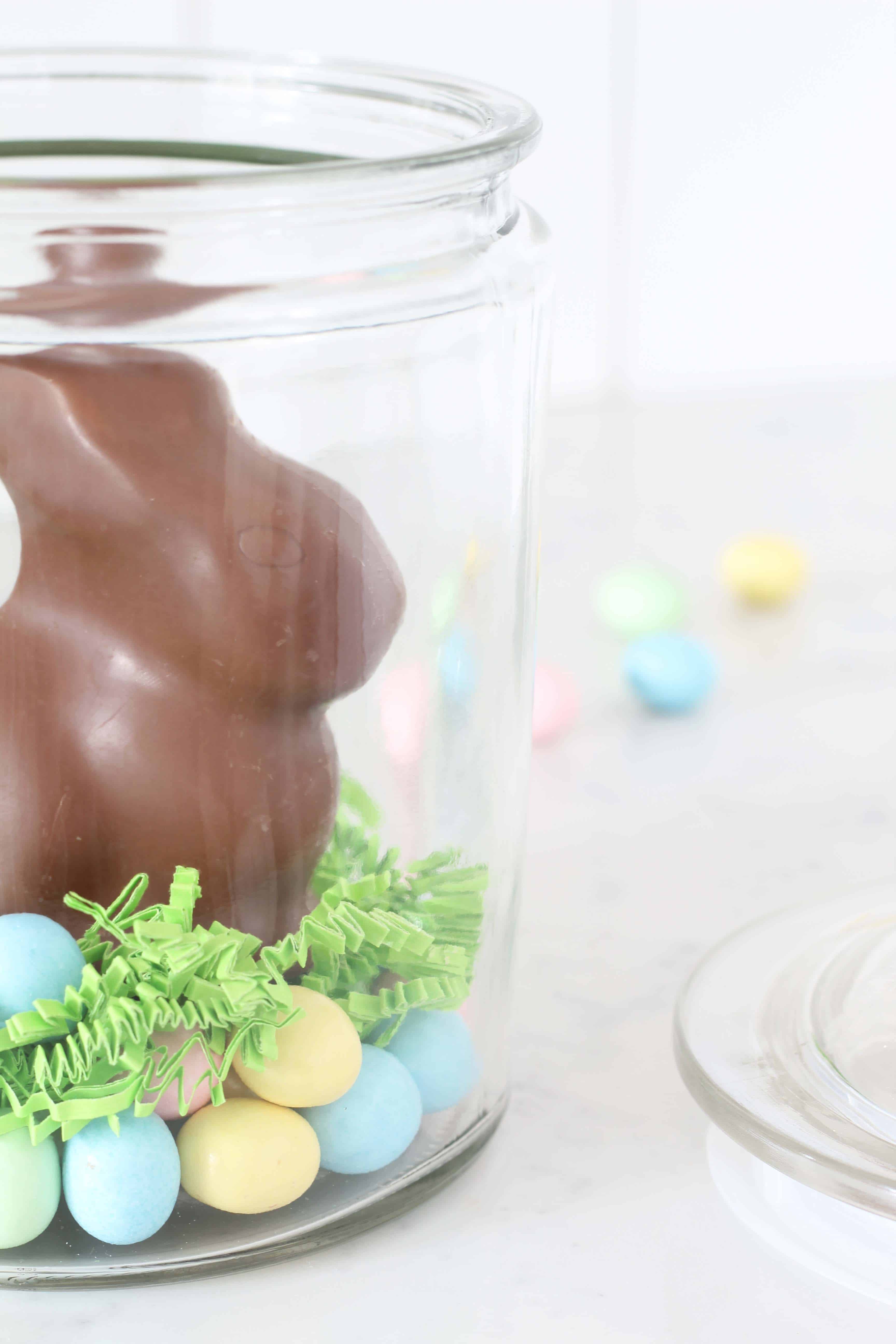 Make sure you nestle the bunny down into the candy/grass base so that it's not prone to tipping over. Pop your lid on, and voila! You have an easy, edible Easter treat jar that feels just at home on the kitchen island as it does decorating your dining table for Easter brunch!
What do you think? Do you make anything special for Easter? I'd love to hear about them if you do!
This post contains some affiliate links for your convenience. Click here to read my full disclosure policy.
Want to save this post? Pin it here!